Can I just throw something out there really quick?
Why is it so hard to find fashionable maternity clothes? Why does everything look like a giant moo-moo? There are so many maternity do's and don't's, we just need to chat about it. What happened to still looking cute and fashionable while you're growing a human inside of you?!?!?!?
I've had a LOT of downtime lately (see here), which has resulted in SOME online shopping. I started browsing for maternity clothes…just to SEE what was out there. Aaaaand that's when I wished I hadn't. Because quite frankly, most of the clothing is hideous. Have you seen the things they are selling? Yeah. No thanks.
That's when I decided I needed to share some KEY points with maternity fashion. So pregnant ladies, listen up! Now I fully understand, all women have different body types…some may feel insecure about the way they look being pregnant while others don't. But let's be honest, NO ONE wants to look bigger than they actually are. Am I right? So here are some tips on how to feel amazing about yourself regardless of size while you're growing that tiny miracle inside of you for 9 months, and the first few postpartum months after. 🙂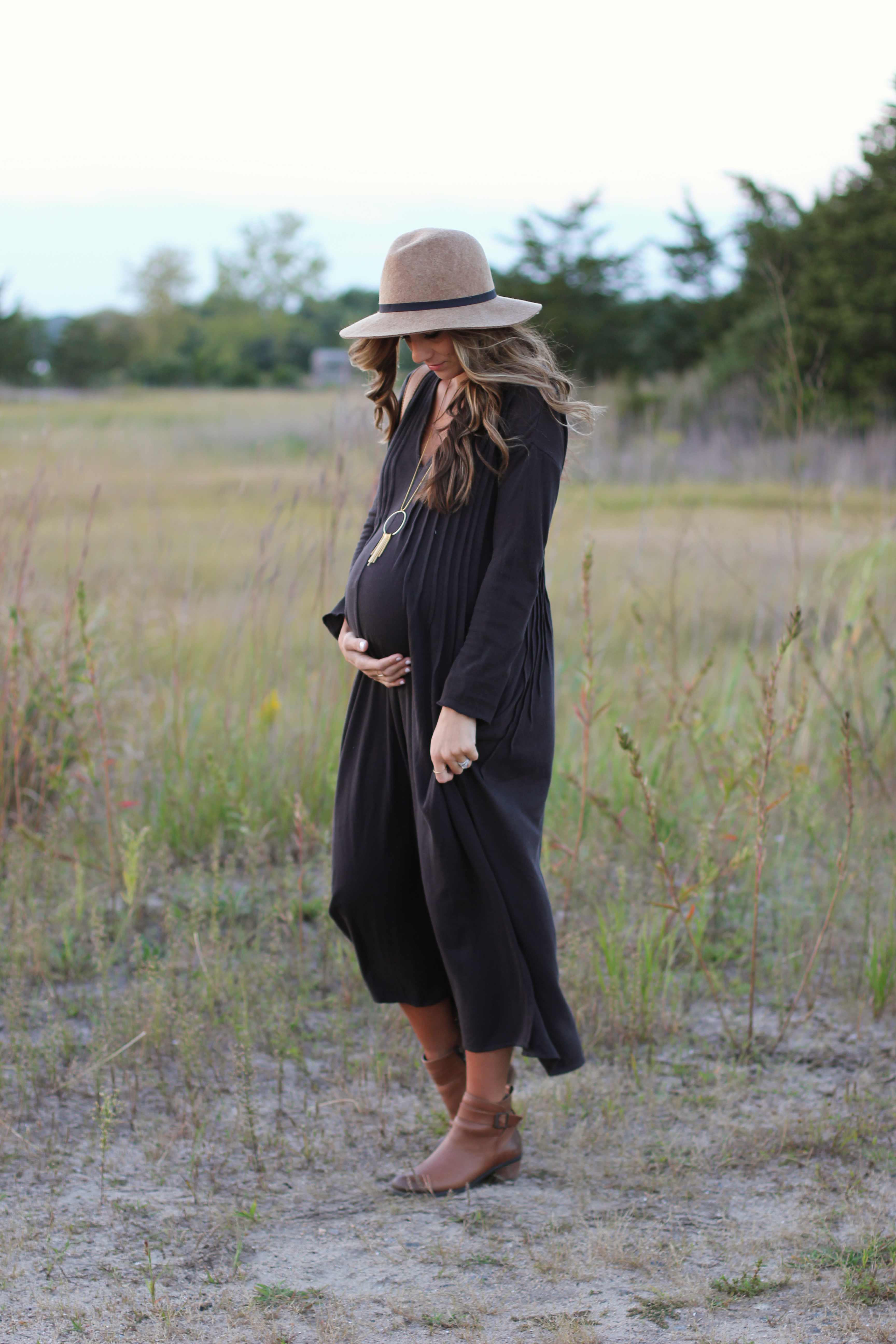 Wear solid colors.
Solid colors really help flaunt your bump! Patterns have way too much going on and tend to draw attention AWAY from your bump, and ultimately make you look larger than you really are (womp womp). We want to show that bump off! Solid colored maxi dresses, maxi skirts, or a brightly colored solid pant with a neutral top can be easily accessorized with hats, scarves, belts, and jewelry..your options are limitless!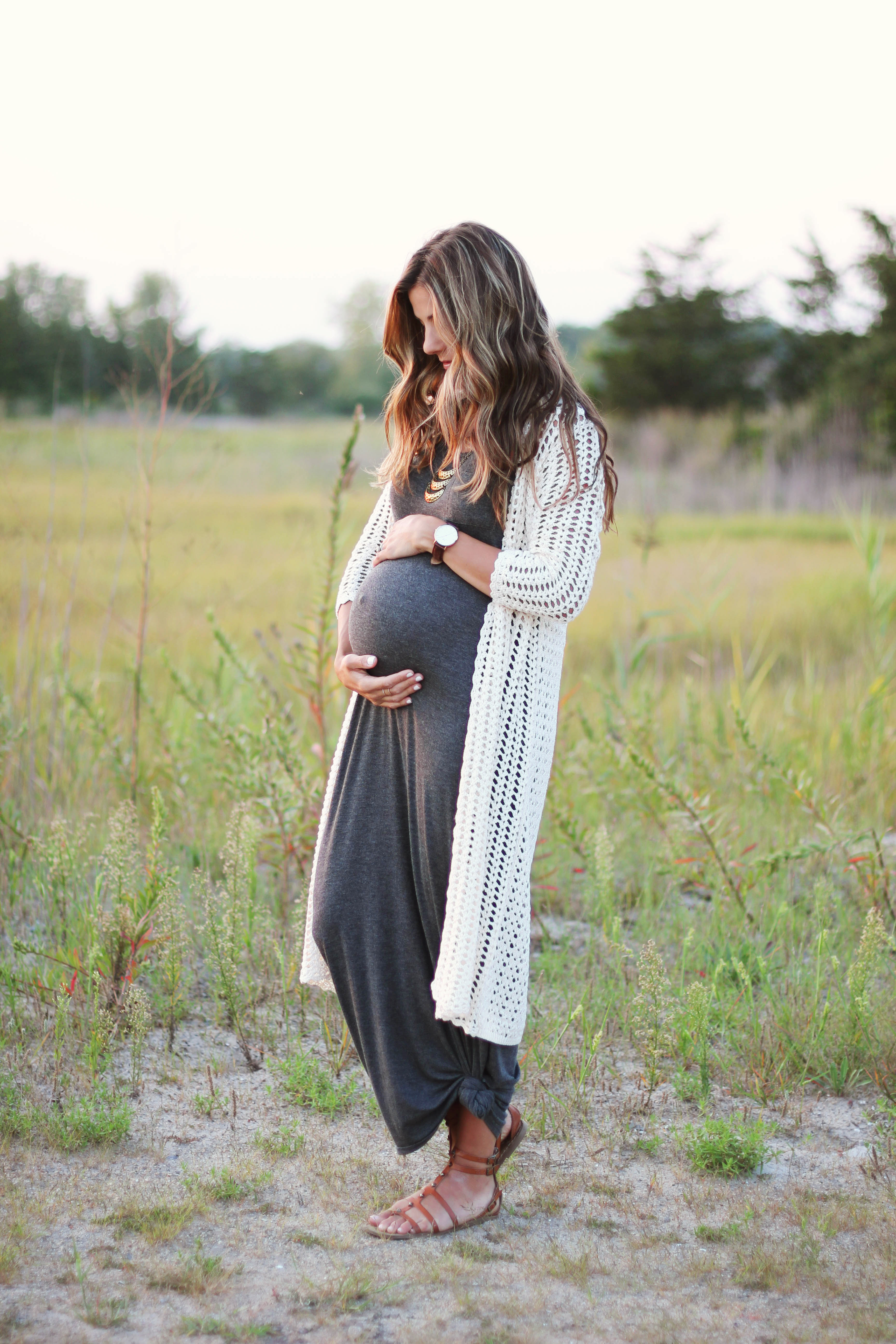 Dress Options / Pants Options / Dress
Invest in pieces of maternity clothing that will grow with you and fit you WELL.
I am loving the ruched maternity tanks from Old Navy. I have one in black, gray, and white. They are amazing and make you LOOK amazing. They hug in the right spots, and really flatter your shape. Plus, they are easy to throw under a long cardigan that's already in your closet or to wear with a maxi skirt. Maxi dresses in a neutral color are also a great investment. Don't give up on jeans just because they don't button! Purchase a belly band (less than $20!) that way you can wear your jeans for as long as possible. But when you're further along, find a pair of maternity jeans that fit you well.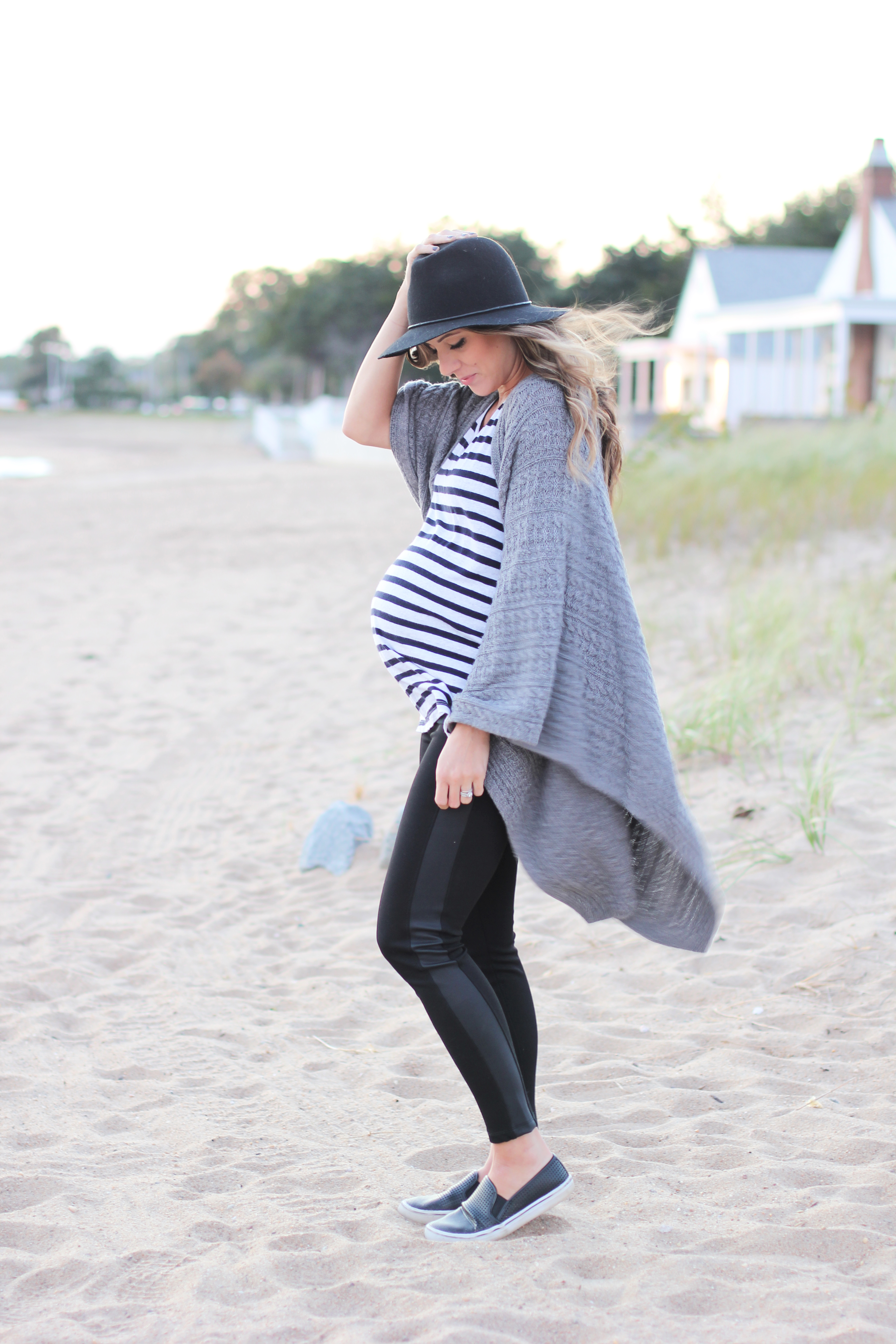 Tank / Jeans: Option, Option, Option / Belly Band
Avoid baggy clothing (that doesn't look good with a properly positioned belt – see next tip).
No, no, no, no, no, no, no. Baggy shirts, sweaters, etc. are doing nothing for you when you have a giant bump. This is acceptable for first trimester when you aren't really showing, or if you're trying to hide your pregnancy because you haven't made the announcement yet. But wearing a large baggy sweater when you're 7 months pregnant? It's not flattering. You will most likely feel very large, and not good about yourself. And this is a time you should embrace because you're GORGEOUS and therefore, you should feel amazing!
Accentuate your beautiful bump with belts.
My husband hates when women wear belts on the outside of clothing, aka not on belt loops. Then again, my husband spends maybe $20 a year on clothing and still wears a fleece from 1997. Belts are your friend! We want to show our bumps off because after all, they're beautiful! So use a belt to accentuate your bump by placing it right at the top of the bump/right under your boobs (which are also probably large at this point) to really show it off. It gives you a "waist" back and really flatters your new/changing body shape. I do this all the time with non-maternity dresses, tanks, blouses, and tees!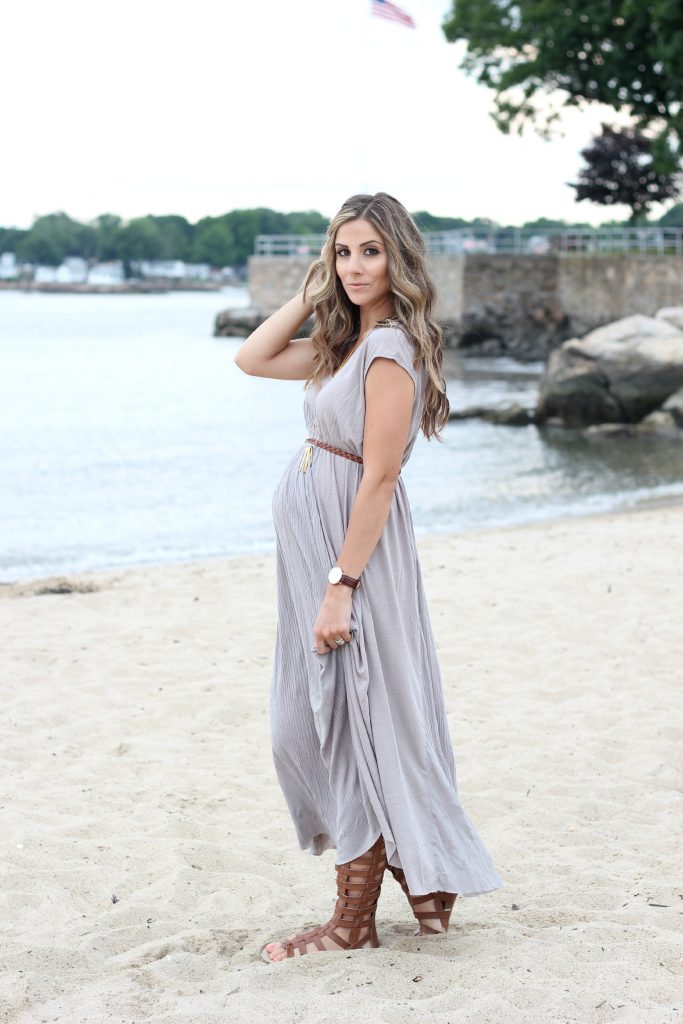 Don't hide your curves or that belly!!!
SHOW. OFF. YOUR. BELLY. Got it? There are some women out there dying to be in your shoes (I was one of them!). Stop complaining about it, and show it off. You are pregnant and beautiful. You are growing a blessing inside of you. Show your shape by wearing ruche and wrap styles that really enhance your curves and grow with your bump.
Hope that helps my soon-to-be mamas out there! I am super grateful it will be warm when I'm at my biggest…maxi dresses and skirts all day every day for me! 🙂 Let me know some your maternity do's and don't's!
Also, read about my favorite maternity stores here!
Planning your maternity shoot? Here are my tips on what to wear!