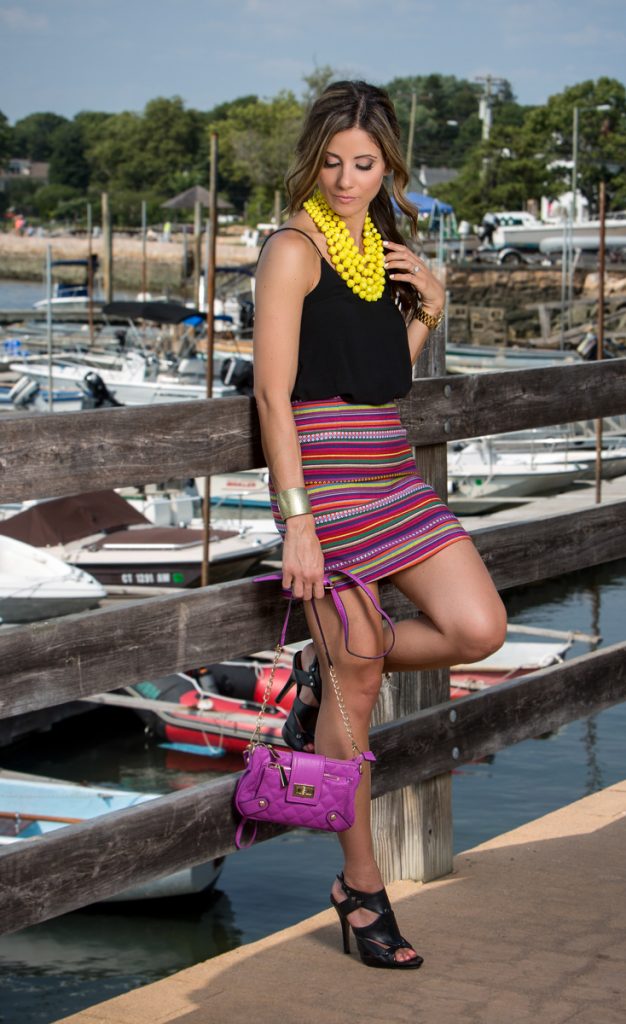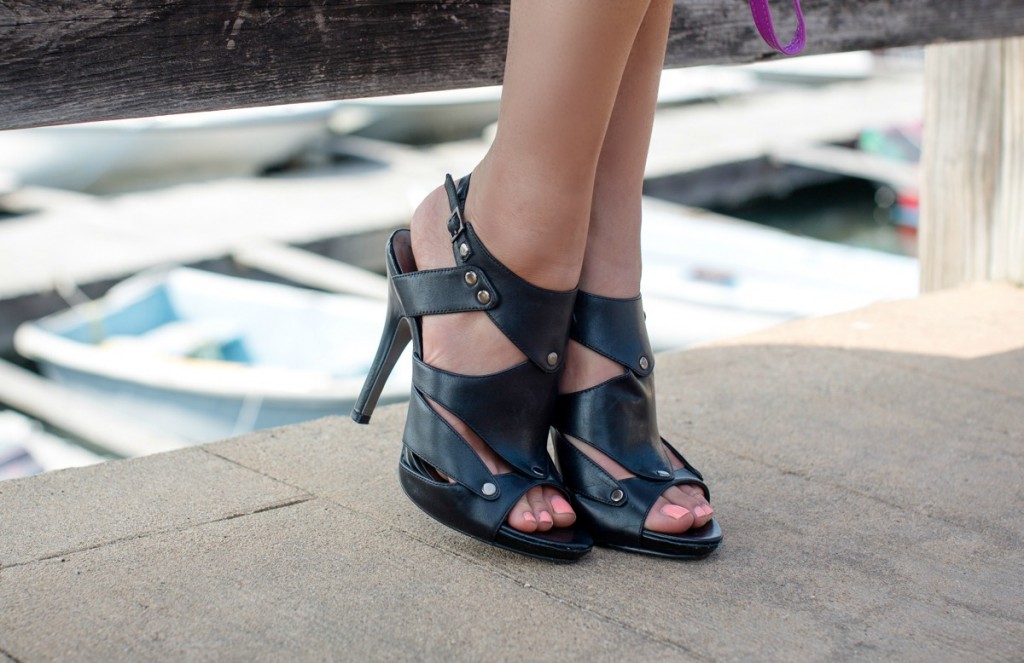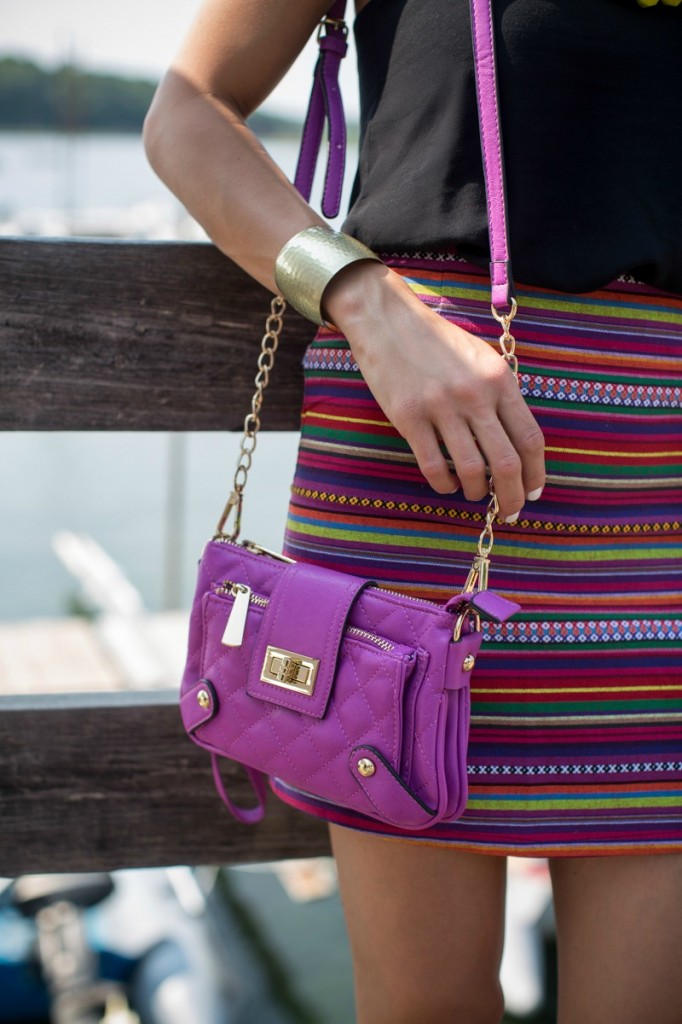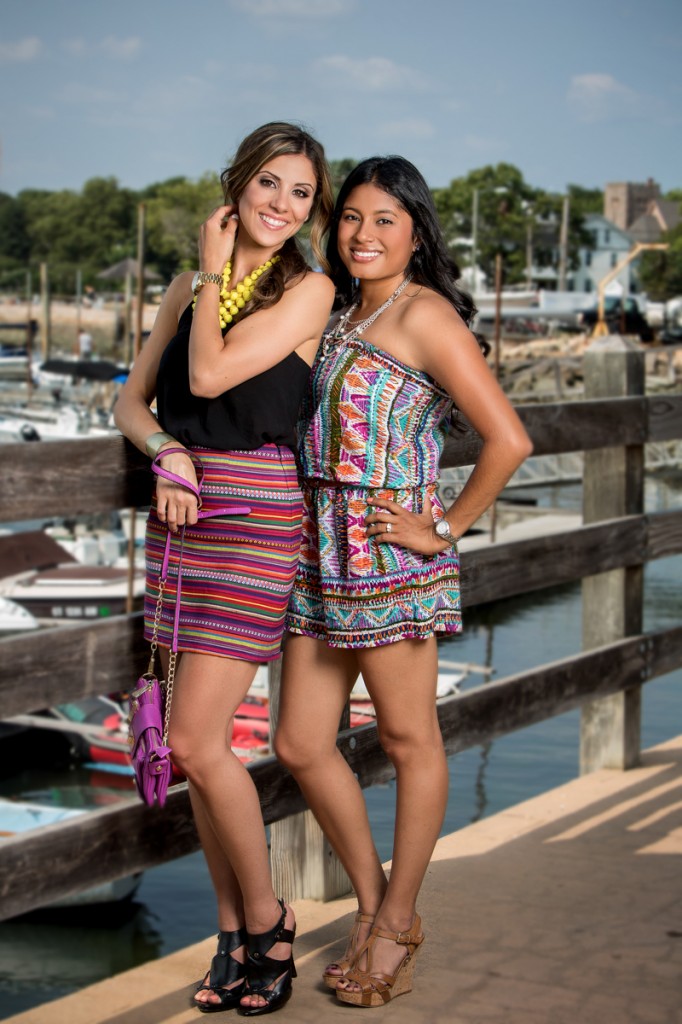 {Photo by: Maler Photography; MUA: Andrea Marano; Hair: That Girl…}
Skirt: c/o TJMaxx
Top: H&M
Heels: TJMaxx
Necklace: c/o TJMaxx
Bag: c/o TJMaxx
Jackie's Romper: TJMaxx
Jackie's Shoes: TJMaxx
"It's Friday niiiight, and I juuust juuust juuuust juuuust juuuuuuuuuust….GOT PAID!" ('NSYNC anyone? Tell me you loved them as I much as I did. And can we get a reunion? Thanks in advance, JT)
While shopping for my "This Maxxinista Life" outfits, I came across this vibrant skirt for – get this – only $12.99. When I found this bold statement necklace to go with it, my first thought was total girls night out outfit! Pushing 30 (ew), and as a new mama, girls night outs aren't as common as they used to be. I'm also asleep by 930pm most nights. #canthang But this skirt definitely gives me a reason to have a night out on the town with my girlfriends!
The vibrant stripe of this skirt really makes it stand out, and the bright yellow necklace really makes a statement. A fun bag and sexy heels make the whole look complete!
Can we also just talk about how gorgeous my best friend Jackie is? This girl has been with me through thick and thin, so it was really fun to include her in this shoot! I'm also jealous of her romper, which they did not have in my size (yes, I made her look for me!)
As Maxxinista of the Month, I'm having so much fun expressing my style through my TJMaxx finds. Be sure to check out the TJMaxx Tumblr page for more snapshots of my looks!