So you know someone who's had a baby. You think, what do I do? What do I bring? How can I help? Well my friend, I'm here to give you the low down on what it's like to be a new mom dealing with visitors. And how you can be the absolute best visitor by being thoughtful and abiding to some unspoken rules.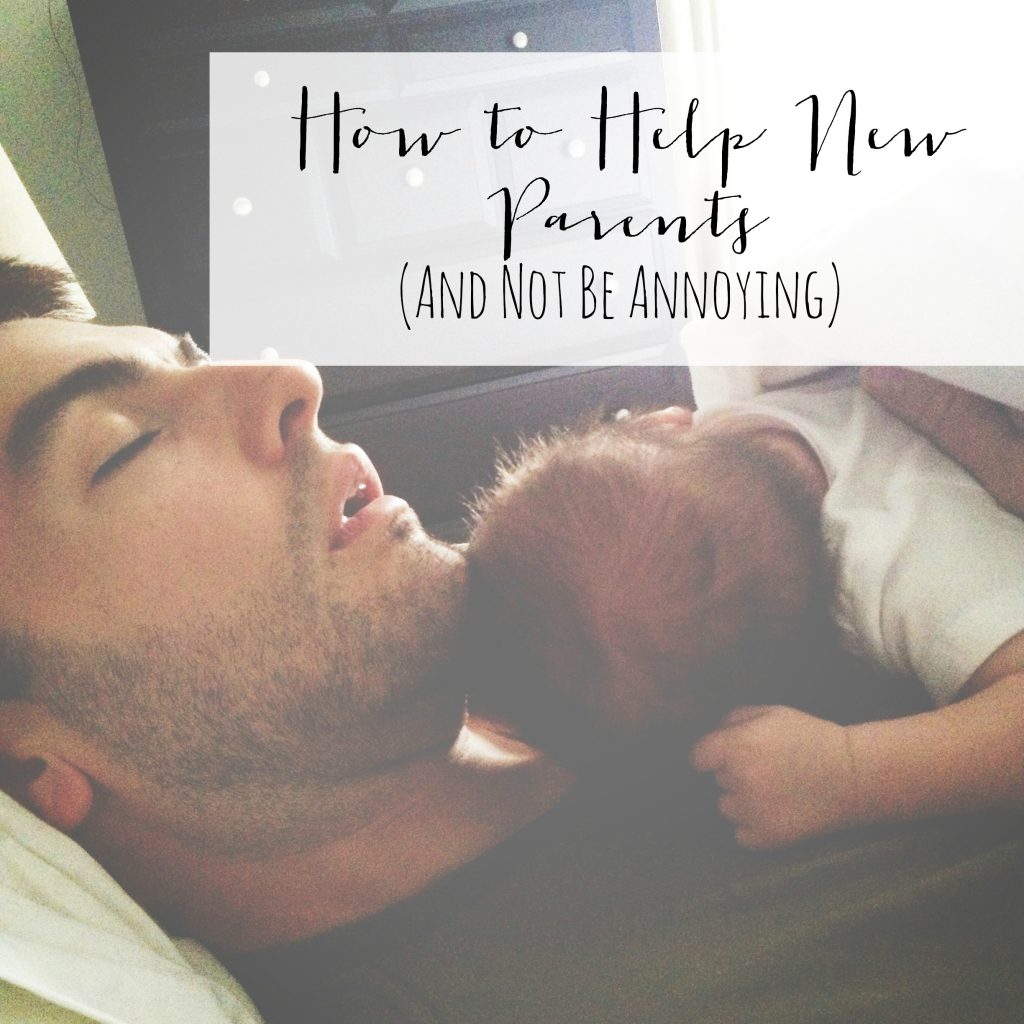 1. Do NOT, under any circumstance, show up unannounced. Unless you want a fork stabbed in your eyeball. Seriously, NO new parent wants to deal with unannounced house guests. It's rude, completely unthoughtful even if you think you're being thoughtful, and even if the new parents tell you "it's fine!" it's really NOT fine. At all. So don't do it. Got it? Good.
2. Bring food. Or organize a food train. New parents do not have time to think of whats for dinner. Or lunch. And even breakfast for that matter (because they will be getting minimal sleep and likely not even realize the time of day). Bringing food is probably hands down the BEST thing you can do. I would take food over diapers. I hate cooking, so anything that relieves me of that responsibility is like heaven on earth. If you're organizing a food train, make sure people actually participate. If possible, try to see if the first two weeks of meals (dinner) can be covered whether it's through homemade meals, leftovers, or gift cards. It so beyond helpful, I can't stress that enough!
3. Do NOT expect to be waited on. I had a friend with a newborn recently tell me someone came to her house and actually asked if the new mom could make coffee. Are you kidding me right now? No. Just no. If you want to be waited on, stay the heck home. New parents are exhausted and do not need to be waiting on YOU when they are tending to their newborn 24/7. If you want coffee, ask if you can make it yourself and WOULD THEY LIKE ANY?
4. Offer to run errands for them. Ask if there's anything the new parents need at the grocery store. Do they need household items picked up? Do they want lunch? Do they need diapers/wipes? Can you go somewhere quickly for them? One small errand will do, no need to be driving all over town (unless you'd like to!) Running just one errand relieves a load of pressure for the parents (seriously, getting a newborn ready and out the door to run an errand takes like 30 minutes in itself).
5. Pay for a cleaning service. Or offer to clean, if that's something you like to do! I can't tell you how amazing it feels to have someone clean your house. Now, this may be stressful to the new mom (if she's anything like me and cleans BEFORE the cleaning people arrive), so I would suggest asking prior. It may take a little convincing! But having a clean house is amazing and one less thing she needs to think about (so remind her of that!).
6.  Do not ask to hold the baby. Wait to be offered. Nothing irritated me more than people coming at me and my child with their hands trying to grab for him. Please don't do this. Let the mom/dad ask YOU if you'd like to hold him or her. And make sure you clean your dang hands first!
7. DO NOT OVERSTAY YOUR WELCOME. I had another friend tell me she had a visitor stay for HOURS. HOURS! I would've flipped. Who has hours with a newborn? It's basically feed, poop, sleep, repeat every 2-3 hours. The new parents most likely won't kick you out of their home because they don't want to be rude, so don't assume "it's okay!" Stay for a short period of time and then be on your way. You'll know if they want you to stay longer!
8. Do NOT come visit the baby if you/your spouse/your kids/your coworker/etc are sick. Just don't. A baby's immune system is very weak, and they are highly susceptible to sickness. Please stay home and come back when everyone is better.
9. WASH YO' HANDS. I don't need to say more here.
10. Don't just focus on the baby. Flowers for the mom are always nice (even if it's just one!) Ask how she's doing. Ask dad how he's doing. Tell them they're doing an amazing job at being new parents! Praise them! It will make their sleep-deprived selves feel so good!
11. Ask how you can be helpful. Can you empty the dishwasher? Tidy up? Prep something? Even the smallest task is beneficial.
12. Take care of the pets. Walk the dog, feed the cat, change the dreaded litterbox, etc etc. You get the point.
Can we do some/all of those things when we visit a new baby? I think they're minor in the grand scheme of things. Remember that new parents are sleep-deprived and are basically in survival mode the first two weeks (seriously, it's like an episode of Naked and Afraid except in your own home). Be kind, be respectful. And always bring food!
Would you add anything to the list?