My house will always be a work in progress. There, I said it. That means it will never, ever be finished! But I suppose that's not a bad thing. As we grow our style evolves and changes, especially with new trends. Lately I've been loving a more modern look, but I have yet to reflect that in my home. I'm still pretty set on light and bright, with some vintage and worn pieces throughout. I'm looking for ways to add some modern pieces, but I want to do it in a perfect way to compliment the current state of our home.
I've made a few updates around the house that I'm really loving. I really want our home to have a warm, cozy, welcoming feeling in whichever room you walk into. Lately I've been adding lots of rugs, blankets, and soft pillows to make that happen. 😉 You can never have too many, right? Here are some photos from some of my favorite spots in our home.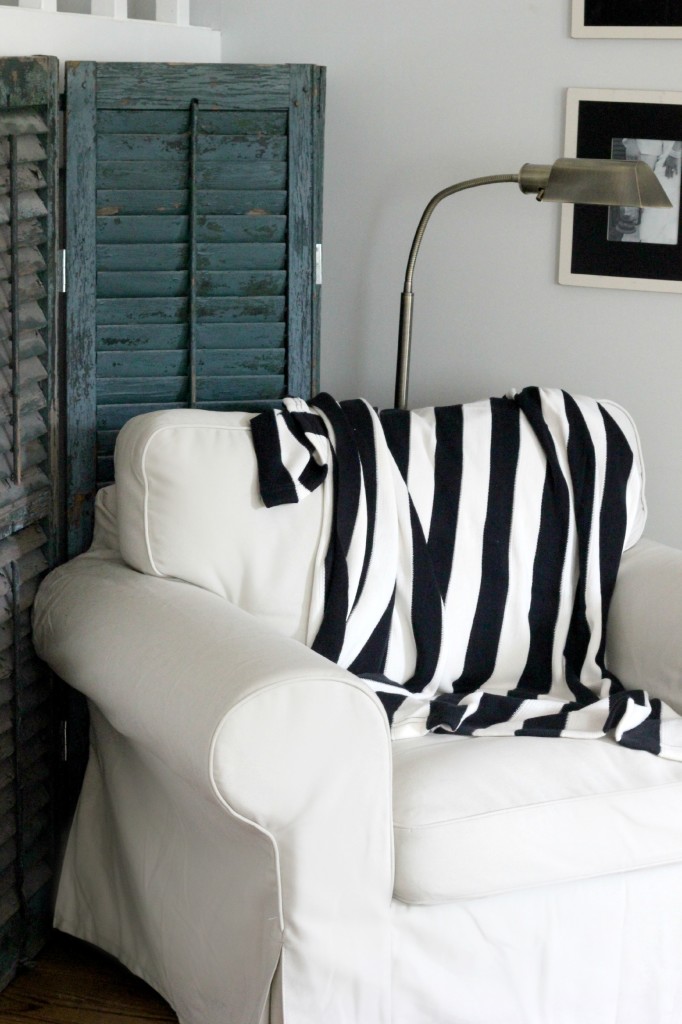 This little reading nook is in our living room, and I just love it. I'm on the search for the most perfect ottoman to complete it. The blanket is from Ikea, and only $20! I like how it contrasts the worn shutters.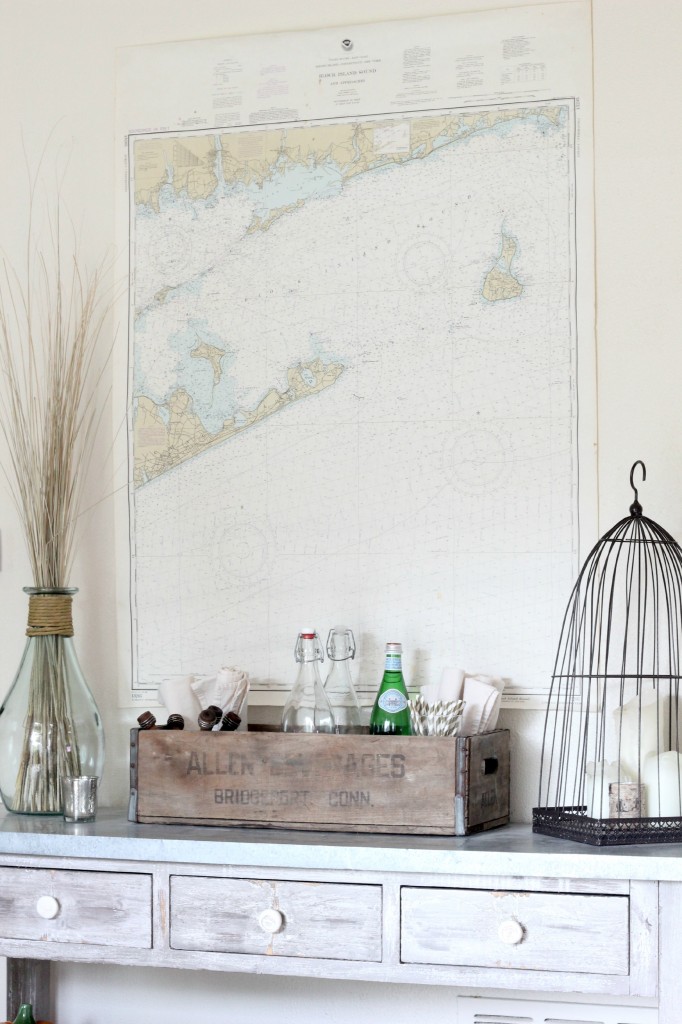 My mom came by and helped me make this buffet in our dining room a little more functional. Even though we NEVER ENTERTAIN, EVER it's still fun to pretend we might. Haha. I would LOVE to have a bar cart but I don't think that's possible with a 16 month old, so this is the next best thing (with glasses safely tucked away in a cabinet!). I recently added this vintage map of Block Island, a favorite childhood spot, and I love the nautical touch it gives (and if you know me, I love all things vintage nautical).
Landon's nursery is my favorite room in the entire house. Maybe because I DIYed the majority of things in there, or I collected them for years at various antique fairs and estate sales, but it's also just so peaceful. The light in this room is incredible. I mean…incredible. I recently added this rug from Overstock which is so soft and cozy, and I bought this teepee to add a little reading nook. Landon LOVES that teepee. We sit in there and lay back on the pillows and read (and reread) all of his favorite books. It's the sweetest thing! I'll have a full room tour in the upcoming months with specific details on where I purchased (or how I made) the items in his room.
Be sure to follow me on Instagram, as that's where I share more photos of my home! More updates to come 🙂