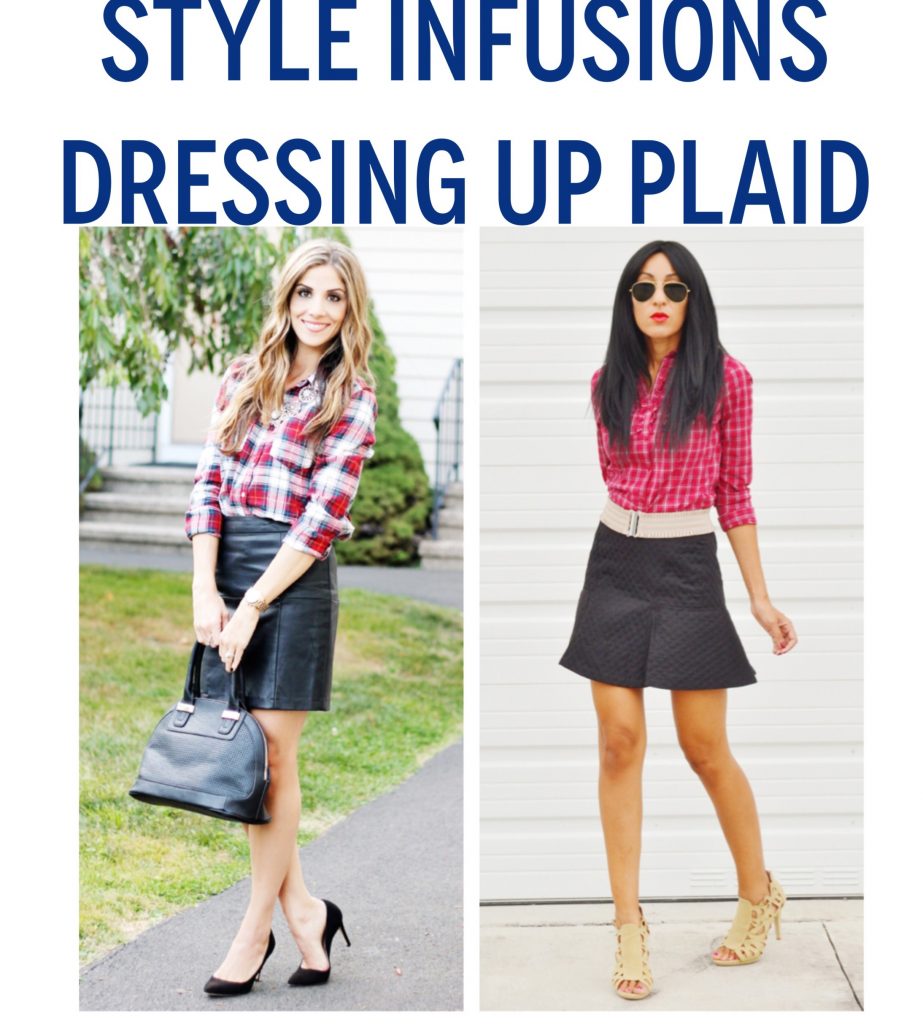 It's the second round of the Style Infusions series with Sandy from Style Pledge, and this week we are showing you how to dress up a plaid shirt!
Shirt: Forever 21 (similar)
Skirt: Forever 21 (similar)
Shoes: J.Crew, gifted (similar)
Bag: c/o TJMaxx (similar)
Necklace: Purple Peridot
Plaid shirts are a fall staple, and they're surprisingly versatile for such a casual item. There are countless ways to styling them, but dressing up is not typical for this lumber-jack style shirt! I wanted to give my flannel a glam look, so I edged it up a bit with this leather pencil skirt and added my favorite rhinestone necklace for some bling. I kept it sleek with a simple black suede pump and structured bag. I think this look is totally acceptable for the office or a holiday dinner!
Below my girl Sandy is styling her plaid shirt in a similar way…I just love the skirt she chose!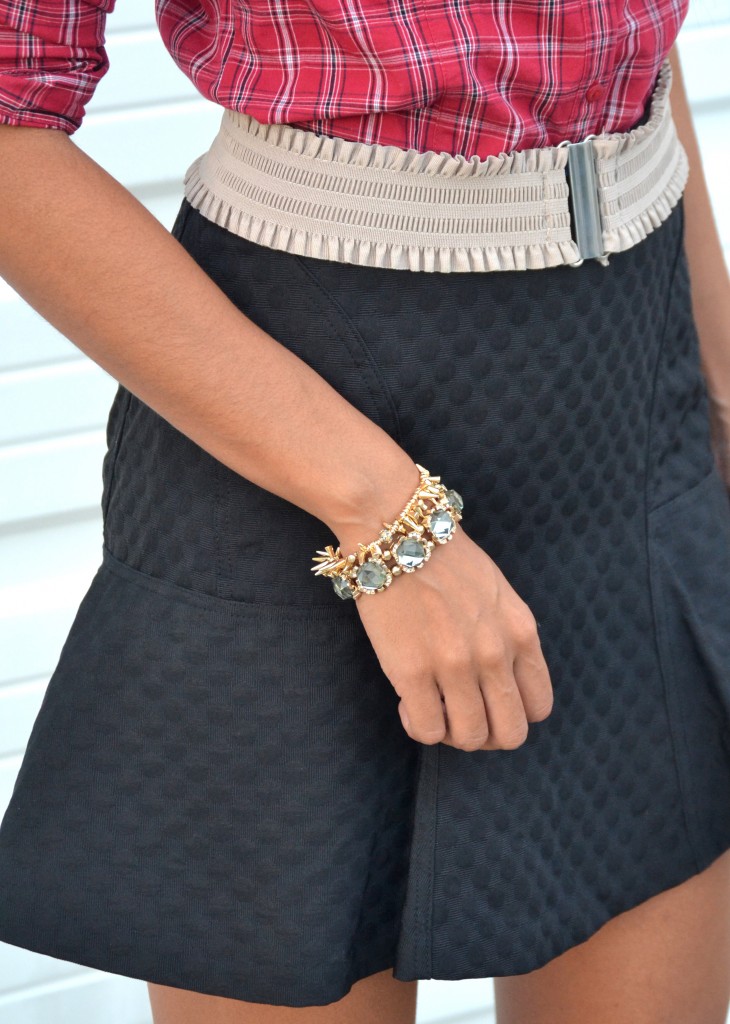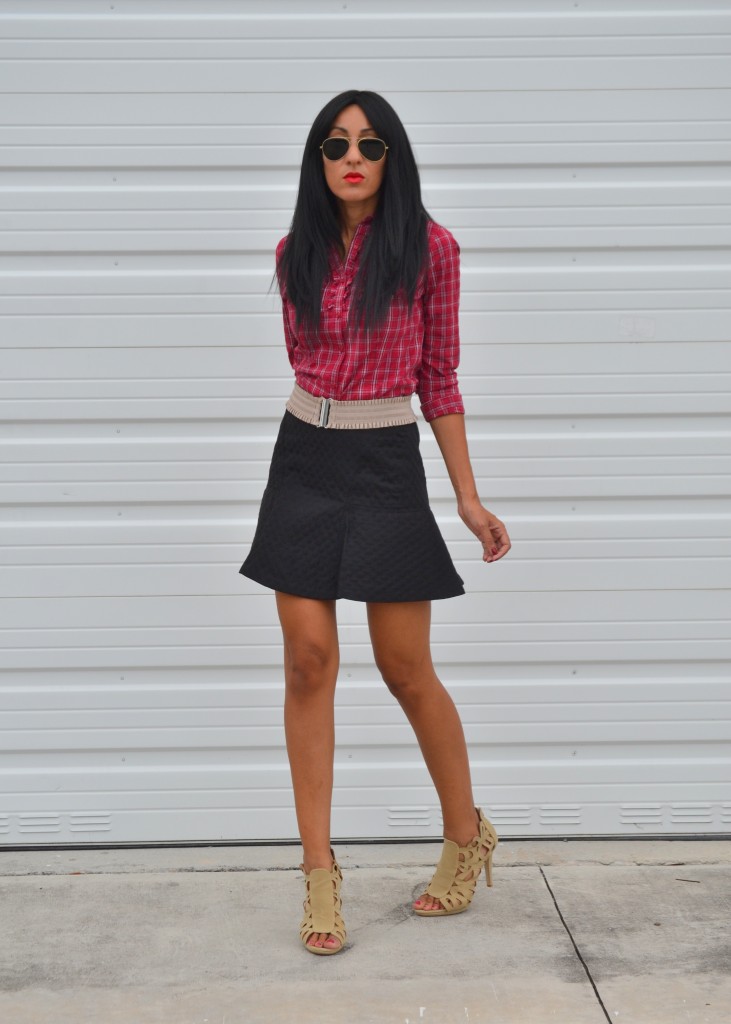 Be sure to check out Sandy's blog Style Pledge for the rest of her look! And check back next Monday for another installment of Style Infusions!