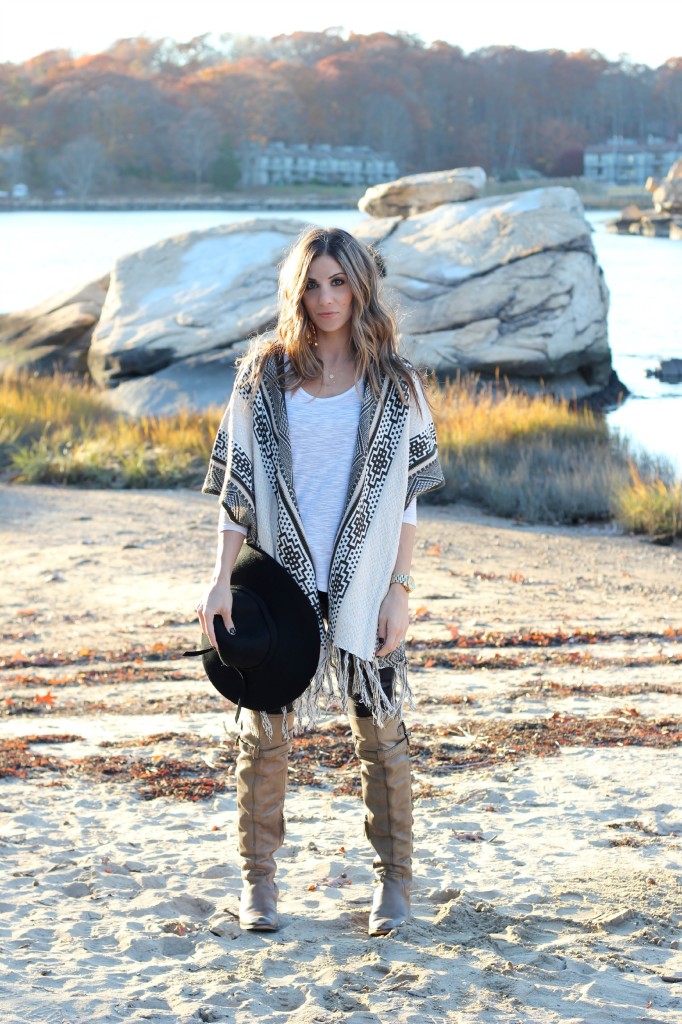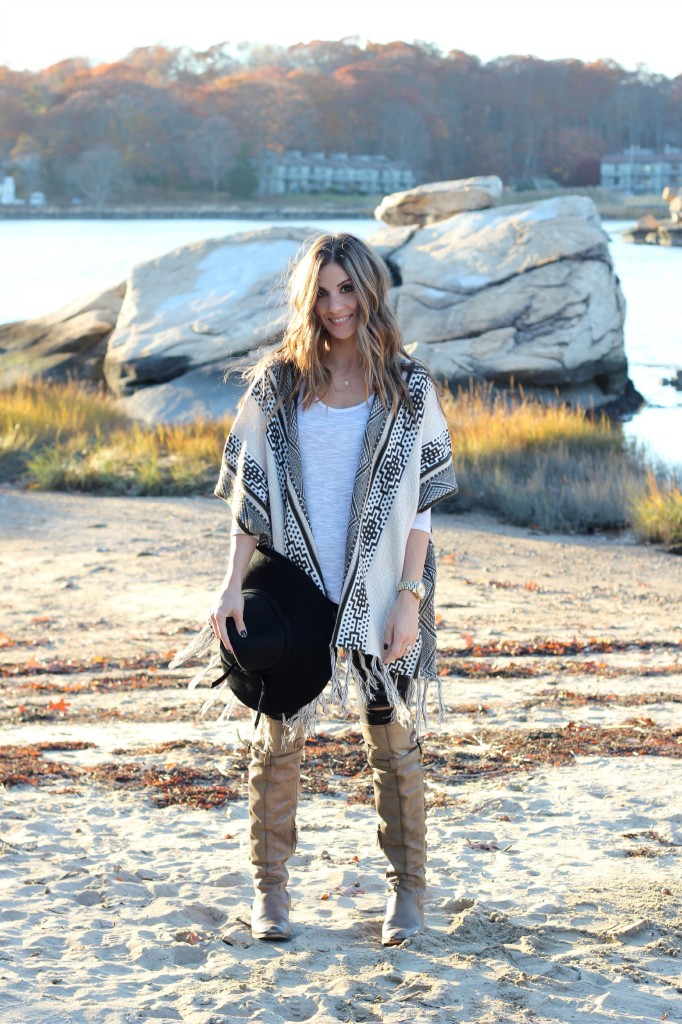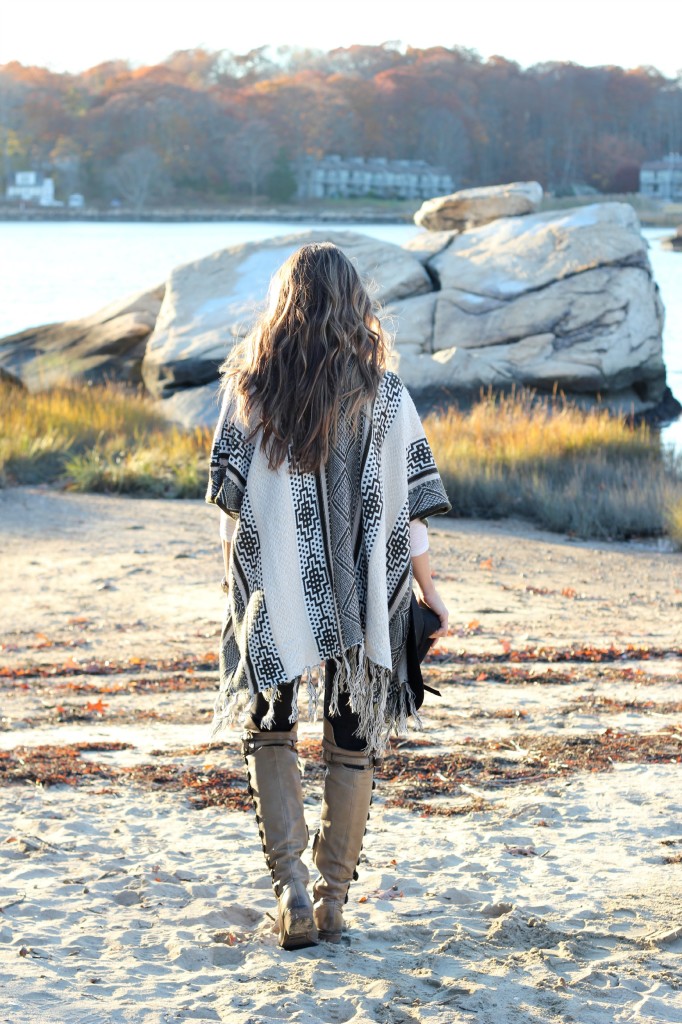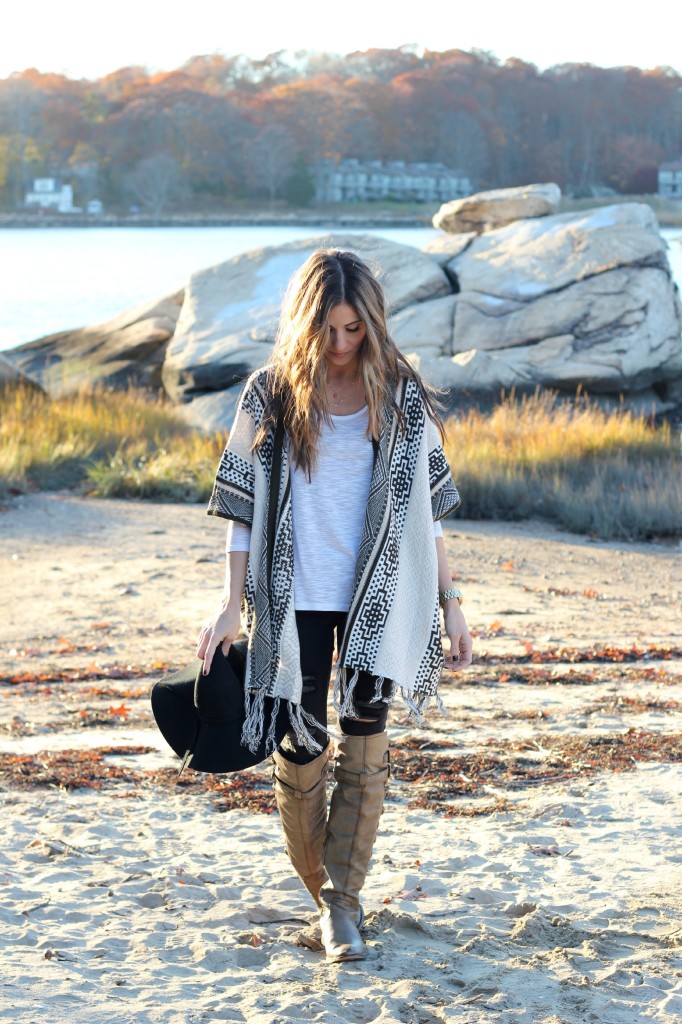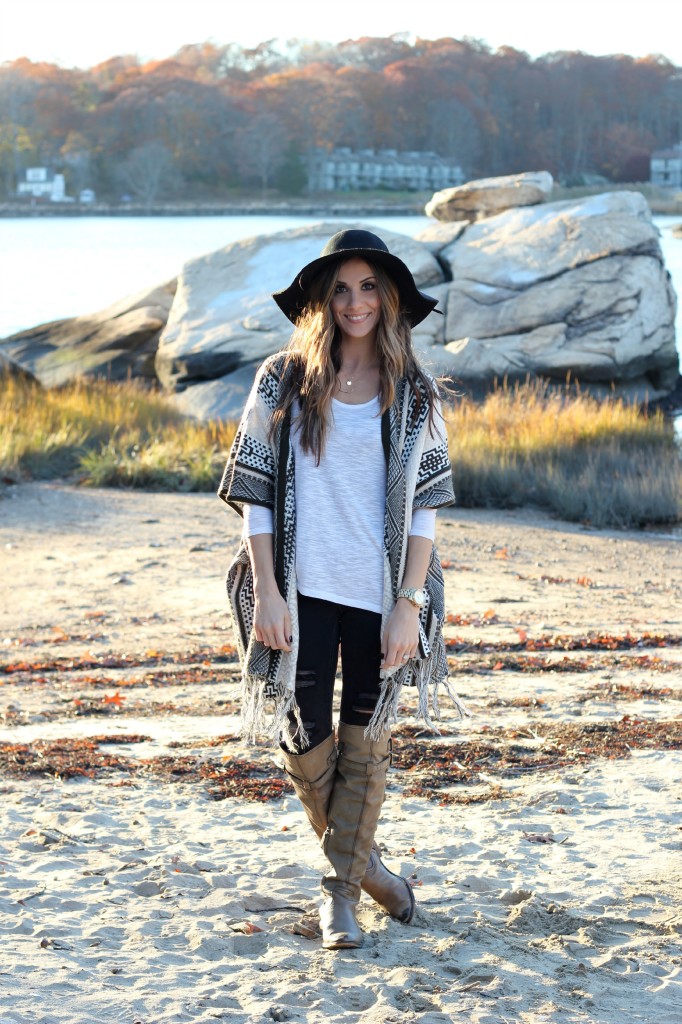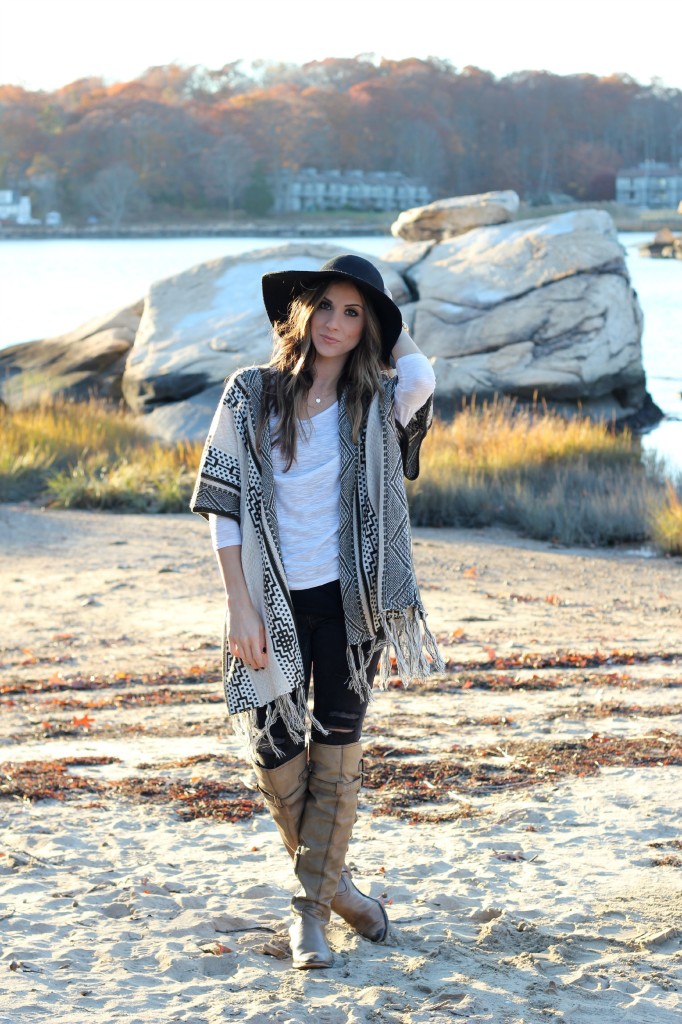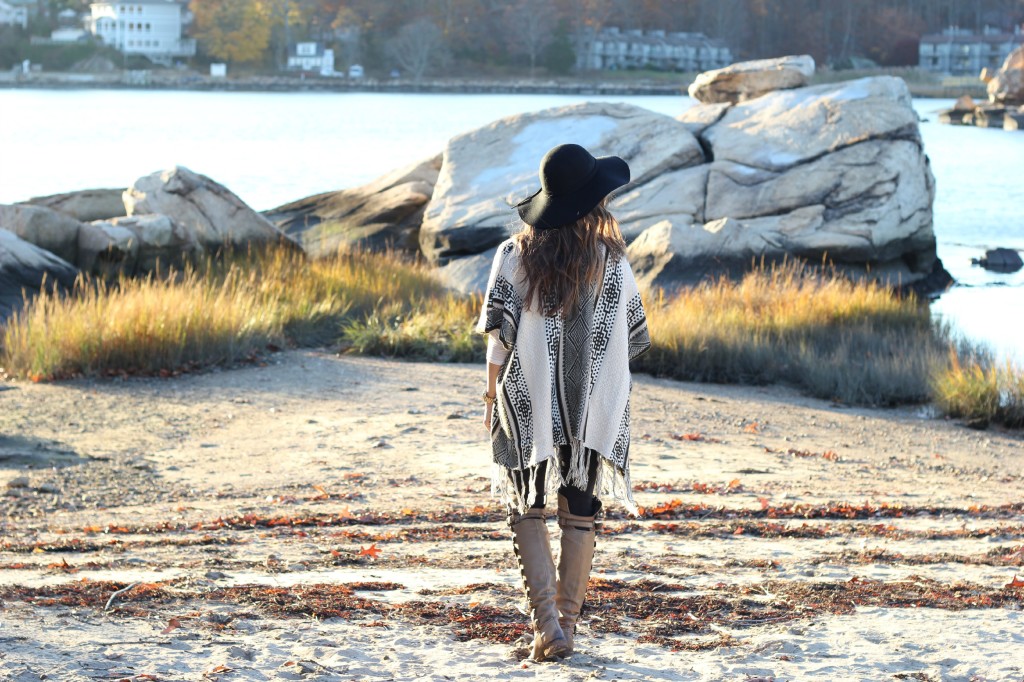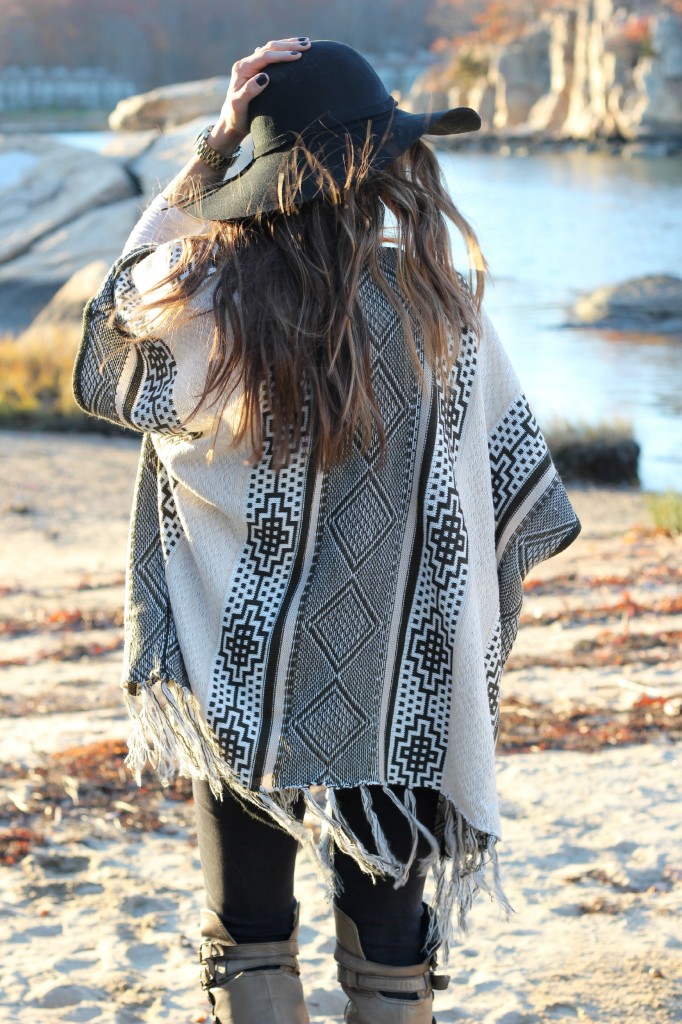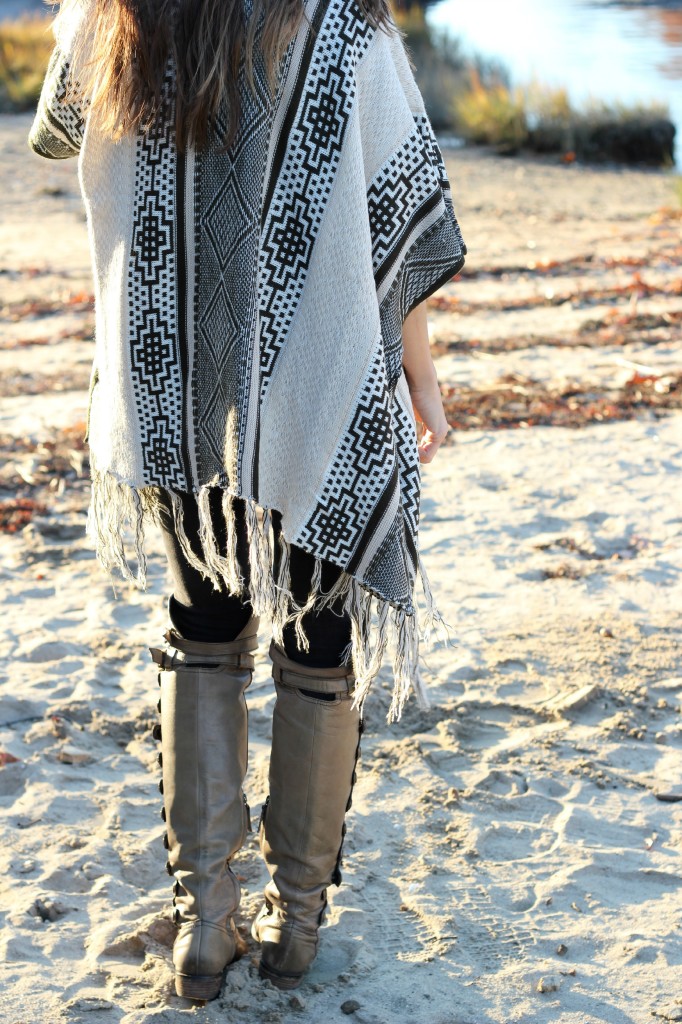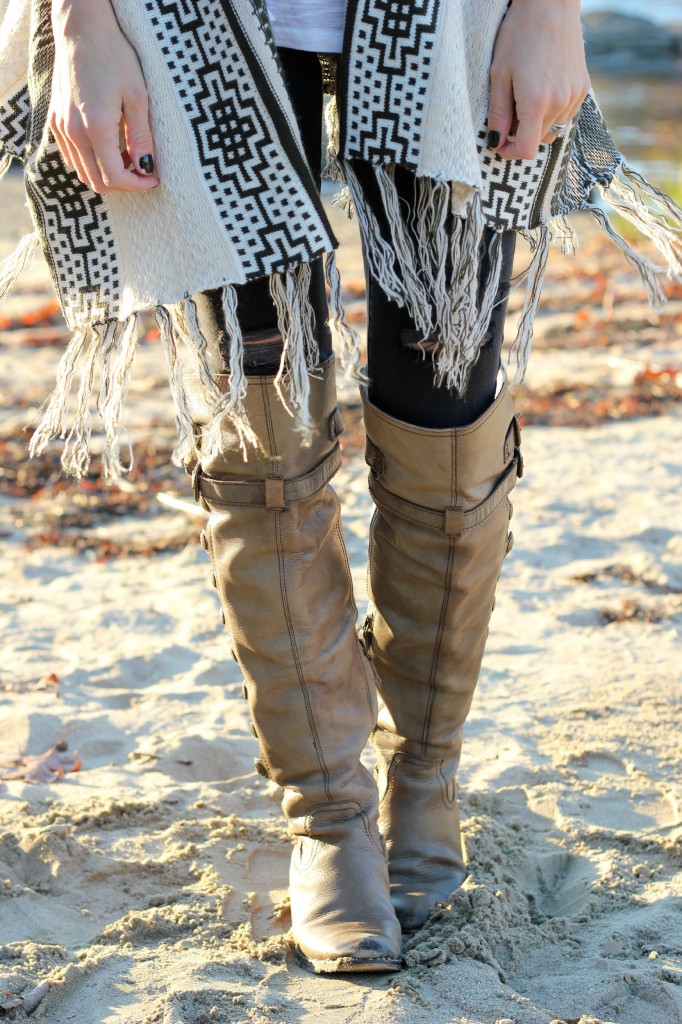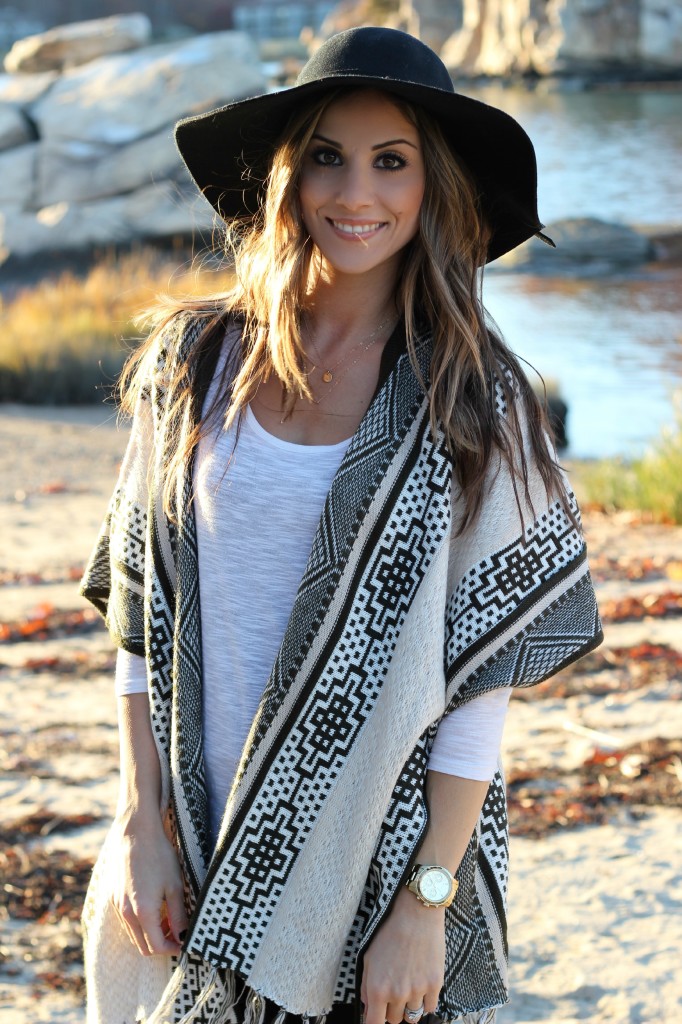 Poncho: c/o Loloelle Boutique
Shirt: TJMaxx
Jeans: Amercan Eagle
Boots: Sam Edelman
Hat: c/o Loloelle Boutique
Necklaces: The Silver Wren
Watch: Michael Kors
I am truly, truly blessed to live minutes from the ocean.
As a child, my cousin and I spent the summer days with our grandmother while our parents worked. She would frequently bring us to beach where we would play in the ocean, walk on the sandbar, search for sea glass, and torment her by feeding the seagulls. These are childhood memories I so truly cherish because it's where my love for the beach began. Those summer days developed a love so deep down in my soul for something that would remain there forever.
My husband doesn't understand my love for the beach. He doesn't get how anyone can sit there for hours without getting bored…or hot. He never goes to the beach with me, which is one of our biggest "arguments" in the summer. It doesn't make sense to argue over something so minimal, but I think its more that I want to share something I love with the person I love. I've tried to explain why I love it so much to him, but it's not really something that can be explained.
I love the sound of the seagulls as they fly overhead. The sound of the waves gently crashing to shore. The feel of the hot sand between my toes. The warmth of the sun on my skin. The complete emptying of my mind as I stare out to the horizon. The feeling of complete peace and calmness as I do the only thing I need to do at that moment…breathe.
All of these things bring me back to my childhood, to those days with my cousin eating Super Mario Brothers Kraft Macaroni and Cheese and Peter Pan fruit snacks on the beach, drinking a cup of cold Koolaid (so healthy, I know). With our grandma right next to us.
I know she's sitting on a beach in Heaven, waiting for us to join her again someday. For now, I'll meet her here (even in the cold of winter).