"This shop is part of a social shopper marketing insight campaign with Pollinate Media Group® and Aloha, but all my opinions are my own. #pmedia #myAloha and #AlohaMoment http://my-disclosur.es/OBsstV"
I've been ridiculed for being thin for as long as I can remember.
High school, year book class. "I heard a rumor that you do drugs, and that's why you're so skinny."
The beach. "Oh my god, look at how skinny that girl is. Gross."
While pregnant. "You need to gain some weight for that baby, you're way too skinny."
Postpartum. "You've lost way too much weight. You need to eat carbs."
AFTER I MISCARRIED. "Maybe you lost the baby because you're too skinny." (<—like seriously, what?)
Two weeks ago. "Lauren, I'm worried about you. You're too skinny. I think you need to eat more."
These are just the more recent comments I can recall, but it's something I've heard my entire life. My weight has always been viewed in a negative way, and never a positive. I've always been considered "too thin." Growing up in a society where body image is everything, the negativity I've received towards my body has played into some major insecurities during my 28 years here on earth.
I've never really understood why people find the need to comment negatively on anything, let alone weight, towards another person, but sadly this happens on a daily basis across the board. When I'm told I look "too thin," it sticks with me. I go home, stare at myself in the mirror, and hate the way I look. It gives me a complex, and I become ridden with insecurities and have zero confidence in myself and my body.
Until recently.
Back tracking a bit, my fitness journey began years ago as a child. My parents were always very fit, and wanted to instill that in my brother and me. I was always enrolled in some kind of activity, whether it be dance, gymnastics, or tennis. When I got into college, I fell out of extracurricular activities due to my nursing major (no time!), so I started attending a local gym to keep up my fitness level. I never "over did" the gym. I went simply to keep in shape and reap the health benefits of exercise. I took a lot of yoga classes and did some free weights to build up some strength. I've always been a healthy eater, as my mom never believed in us eating junk food. So even throughout college, I avoided the Ramen noodles and stuck with grilled chicken salads. I've never deprived myself from enjoying pizza, but that's considered a treat. Healthy eating and exercise have always been my way of life, and I've never been considered to be at an unhealthy weight…which is why I never understood why people felt the need to tell me just how skinny I looked. Because that's me, that's all I know. I've been thin my entire life and don't know any different.
A couple years back I became really tired with how the negative comments weighed on myself. It's emotionally draining to basically be told you frequently look awful, regardless of whether you're over or underweight. I felt very insecure and was tired of it. I needed to do something for myself to boost my confidence level. After being a naysayer for a while, I finally bit the bullet and joined CrossFit in 2012. It was, hands down, the best decision I could've possibly ever made for myself and my fitness journey.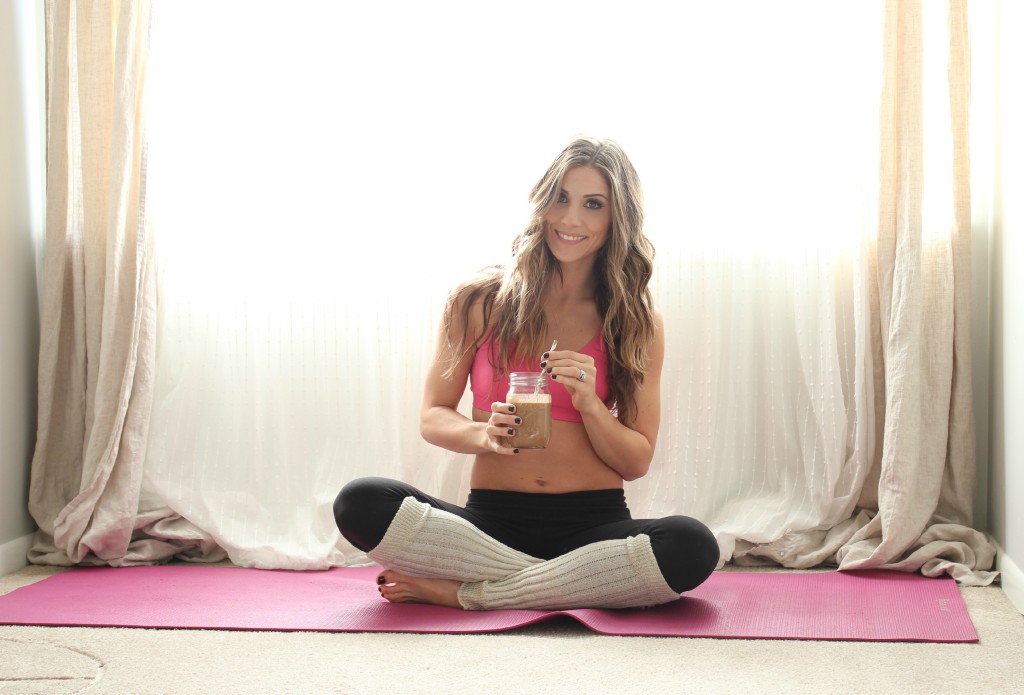 Two years into CrossFit (after a bit of a break due to bed rest during pregnancy), I can proudly say I feel comfortable with myself and my body. Yes, I'm thin. I will always be thin. But I've been lifting more weight than I ever thought I could. I can dead lift more than my body weight. I can climb ropes easily. I can do unassisted pull-ups. And I progress more and more every week, slowly increasing my max weights (with the encouragement from my amazing trainers who have confidence in me even when I don't). I continue to practice yoga on my off days from CrossFit – to switch things up a bit and work on my flexibility. I've been able to accomplish some major yoga goals in the past month alone. Yes, I'm thin. But I also know I'm strong. I've proven to myself that I'm strong.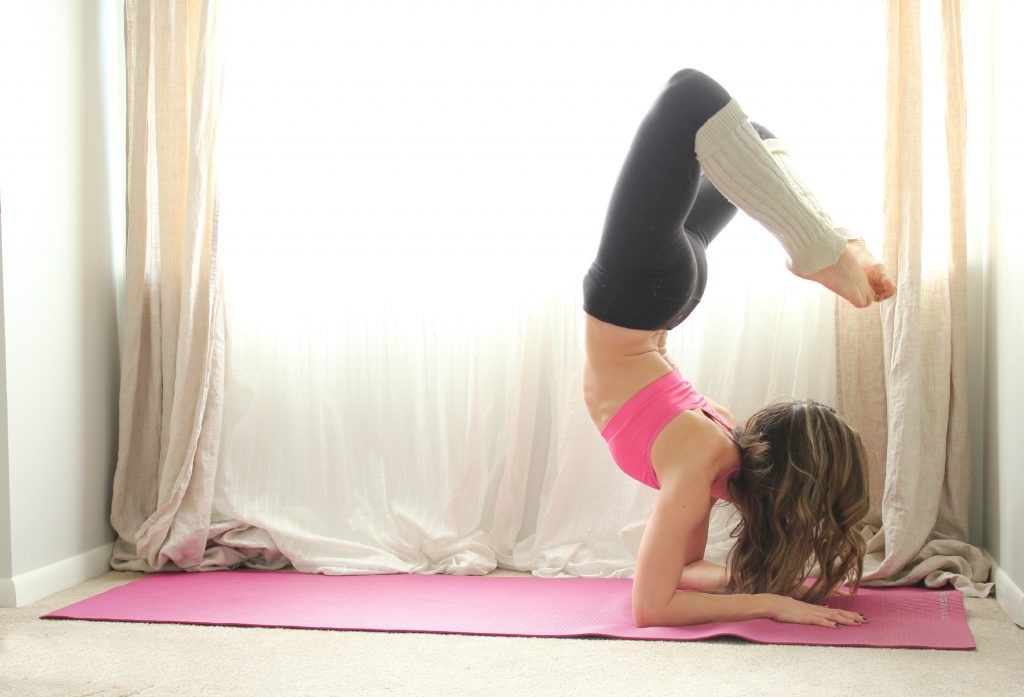 And I've also proven to myself that ultimately it doesn't matter what anyone else says about how I look. What matters is how I feel. And I feel healthy, nourished, and strong.
As I said, I've always been a healthy eater. Since I started weight-lifting, I've been sure to add more protein to my diet to help with muscle recovery. Protein shakes are my post-workout recovery drink of choice, but since I'm lactose intolerant I've had a difficult time finding a protein powder that works for me. That's why I'm currently loving on Aloha's Premium Protein Powder.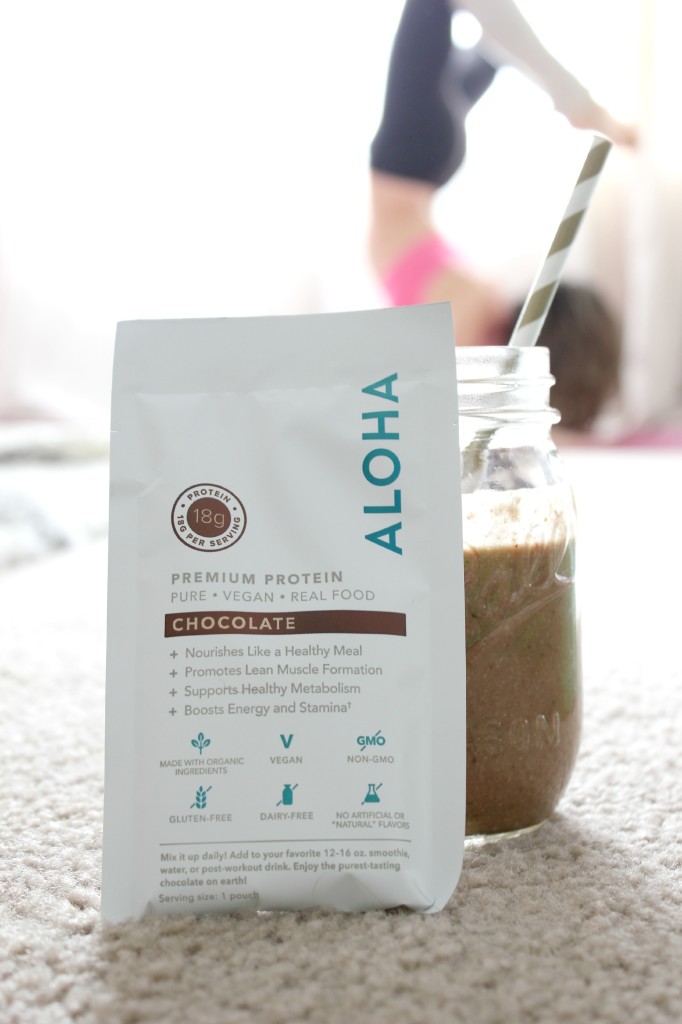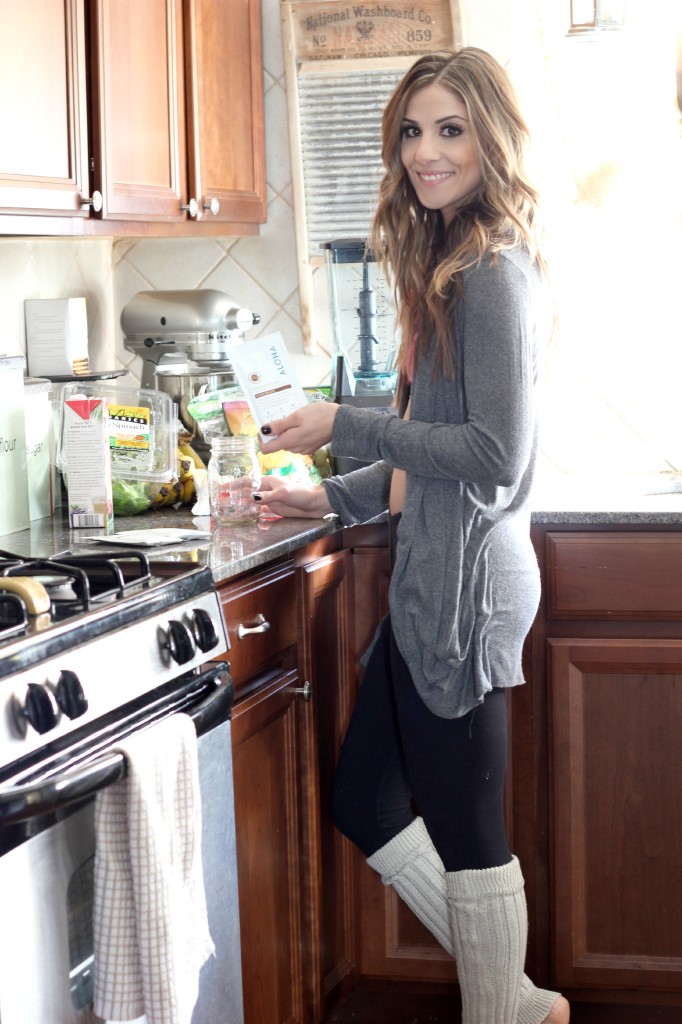 It's vegan, gluten-free, soy-free, dairy-free, organic, and non-GMO. It contains 18 grams of plant-based protein and has a complete amino acid profile. And there are NO "natural" or artificial flavors, sweeteners, or fillers! AND, the best part? It doesn't taste awful like most protein powders. It's actually delicious! (And I'm super picky about that!)
Here's my go-to protein shake recipe, using Aloha's chocolate protein power:
Chocolate Strawberry Banana Smoothie:
16 oz coconut milk a handful of spinach 1 banana 1 cup frozen pineapple half cup of frozen strawberries 1 packet of Aloha's Premium Protein in Chocolate
Put all ingredients into a blender. Blend. Pour into a fun glass with a fun straw, and enjoy!
Aloha offers a Free Trial for 14 days (while supplies last!), which will auto enroll into a monthly subscription (unless you cancel!).
I have a ways to go in my fitness journey, but that's what a journey is, right? I know it will change and adapt to my lifestyle as I get older, but I'm happy to finally feel comfortable with myself regardless of naysayers. I don't think I'll ever understand why people feel the need to comment on another person's weight, regardless of size. But my hope is that I can continue to feel confident in my own skin and leave those insecurities in the past. 🙂