Disclosure: This post is written in collaboration with Icebreaker. All thoughts and opinions are my own (as always!)
My mom called me the other day (and every day) asking how my son is doing (she's obsessed, like every grandma!). I told her good, but explained that he's been EXTRA whiney lately and I'm not really sure why (teeth? growth spurt? phase? LIFE? Normal toddler things.)
"He's bored!" she said. "Take him outside!"
"Um, Mom? It's like 30 degrees outside. I don't want to go outside."
"Too bad! Learn to like it, he needs to go outside! Bundle him up and GO, even if it's for a few minutes!"
………….but I don't want to!!!!!!!!!!!!!!!!
And then I realized that's incredibly selfish of me, and I can probably learn to suck it up even for 15 minutes and go outside. If I can bundle Landon up enough to be warm outside, then I need to figure out how to do that for myself too. So when Icebreaker asked me to put together a holiday gift guide with my favorite items from their site, I figured now was the time to get warm!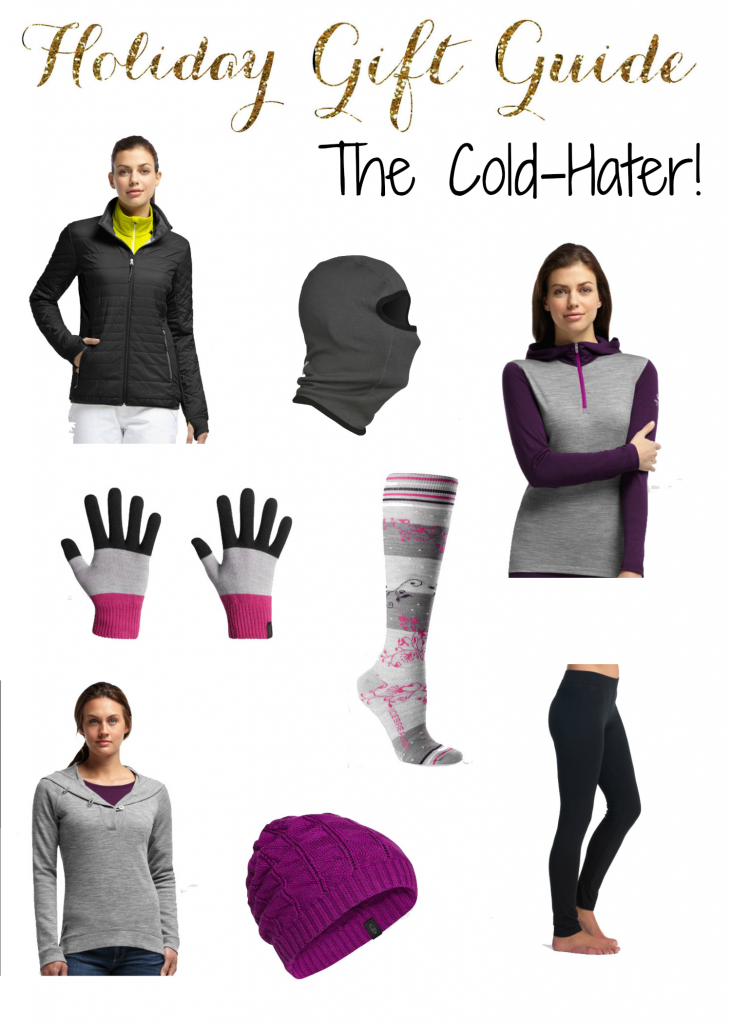 MerinoLOFT Helix Zip  // Iris Hat // Apex Balaclava // Terra Gloves // Villa Leggings // Women's Lifestyle Ultra Lite Over the Calf Vines // Crave Long Sleeve Hood // Oasis Long Sleeve Half-Zip Hood
If you didn't notice, I think I covered all my bases with the exception of shoes 😉 I love that Icebreaker's clothing is all merino wool, which means it will keep me warm enough to run after my crazy boy in below freezing temps. And maybe my mom will stop nagging me (but who am I kidding, she's always right!). Anything for my boy!
Check out more great holiday gift guides from IceBreaker here!