Bargain shoppers, do I have a treat for you today! I firmly believe that you do not need to spend a fortune to look good and be on trend. Do you feel me? In today's society there's so much pressure to keep up with current styles that change every year. That gets expensive! And while I like to invest in some classic pieces, I really do not enjoy spending a lot of money on clothes.
Are you like me with this? Enter 15each.co….which proves that this is possible!
"At 15each.co you'll find lots of authentic brand name items along with vintage clothing for only $15. We're able to do this because we buy new items in bulk directly from the retailers at the end of season, which is why there is usually only one of each item in a particular size. We buy the items for a flat fee and offer you the same deal – a flat fee of $15. Sometimes, we take a loss to offer you this amazing deal and yes, we probably should be charging more."
So basically, you can get NAME BRANDS, new or gently used, for only $15! That's really awesome considering the brands I found when searching the site (Express, American Eagle, Rachel Roy, J.Crew to name a few!). I put together a little haul for you of some great on-trend items I found during my search! As you know, fur and sequins are huge during the holiday season, and I loved the options I found. Especially the striped dress!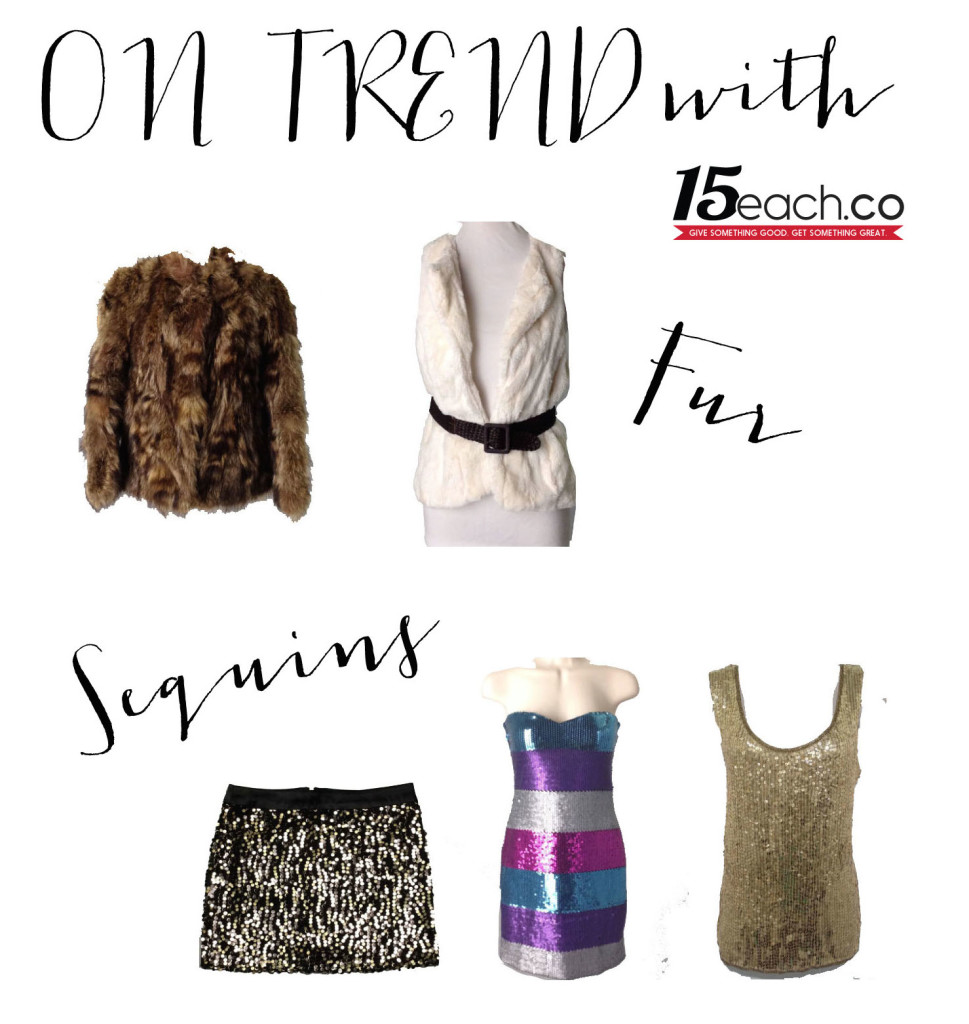 As You Wish Multicolor Sexy Sequins Dress
Fortina Metallic Sequin Blouse
15each.co also offers a great loyalty program where you can earn points towards items by shopping and referring friends. They also carry a great BOGO section, which is like a double bonus as a bargain shopper. And the best part?? Their mission! 15each.co raises funds for disaster relief around the United States. I love knowing that shopping on their site helps fund their charity. Plus, it makes for a good excuse when your significant other asks why you're shopping again (BUT ITS FOR CHARITY!) 😉
Be sure to share your purchases on Instagram with #love15each! And check out how other shoppers are styling their 15each.co finds!
Happy shopping!