Disclosure: I was provided the Mazda CX9 for a week to review. As always, all thoughts and opinions are my own.
This is a different kind of post today, but bare with me because I promise it's informative, especially for all the parents of multiple children out there!
Lately, the husband and I have been discussing what car we will upgrade to when we (hopefully soon!) expand our family. We currently drive small-sized SUVs which are decent for where we're at this moment, but already seem too small. Maybe because the stupid convertible carseat is HUGE, not to mention the stroller and the rest of the stuff that comes along with having a kid! So when I found out I would be test-driving the Mazda CX9 for a week to review, I was all WOOOOOOOOOOO!!!!!!!!!!! I knew the CX9 was a larger SUV with third row seating, which is exactly what we are looking for!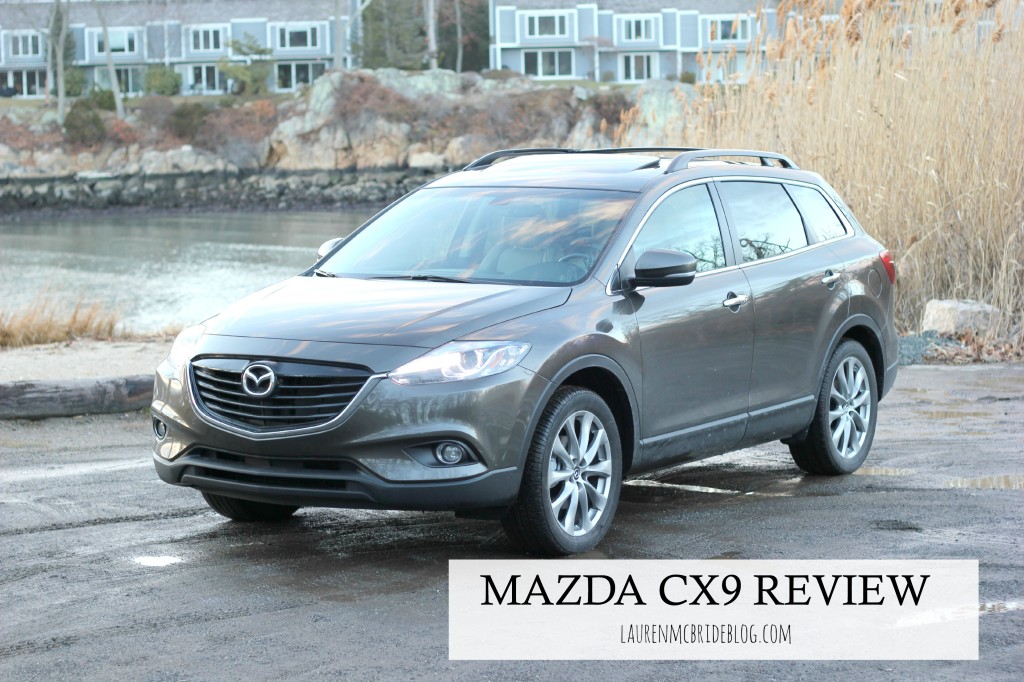 But I have to be honest for a minute. I was never a huge fan of Mazdas. I had no rhyme or reason for it, but it's definitely never been my choice of vehicle.  So I was really interested to see how this bad boy drove and if my opinions would be swayed.
First and foremost, I was super pleased with the drive. Given that it's larger than my current vehicle, I expected it to drive like a truck. I was so surprised to learn that it doesn't, at all, even for its V6 engine! I was also nervous about parking and reversing because it's slightly wider and longer than I'm used to, but I had no problems whatsoever. And the backup camera helped with that big time! I felt spoiled having a camera to help me reverse all week, and I may or may not have whined a little when I got back into my less tech-savvy car.
Speaking of spoiled, one of my favorite features of the Mazda CX9 was the blind spot detectors. Anytime a car was in my blind spot, a light flashed on the side view mirrors. If I happened to have my blinker on to change lanes, a small beep would alarm. This was actually really helpful because I'm always driving short distances on the highway or in the inner city for my job and constantly changing lanes. It was nice to have that added safety feature!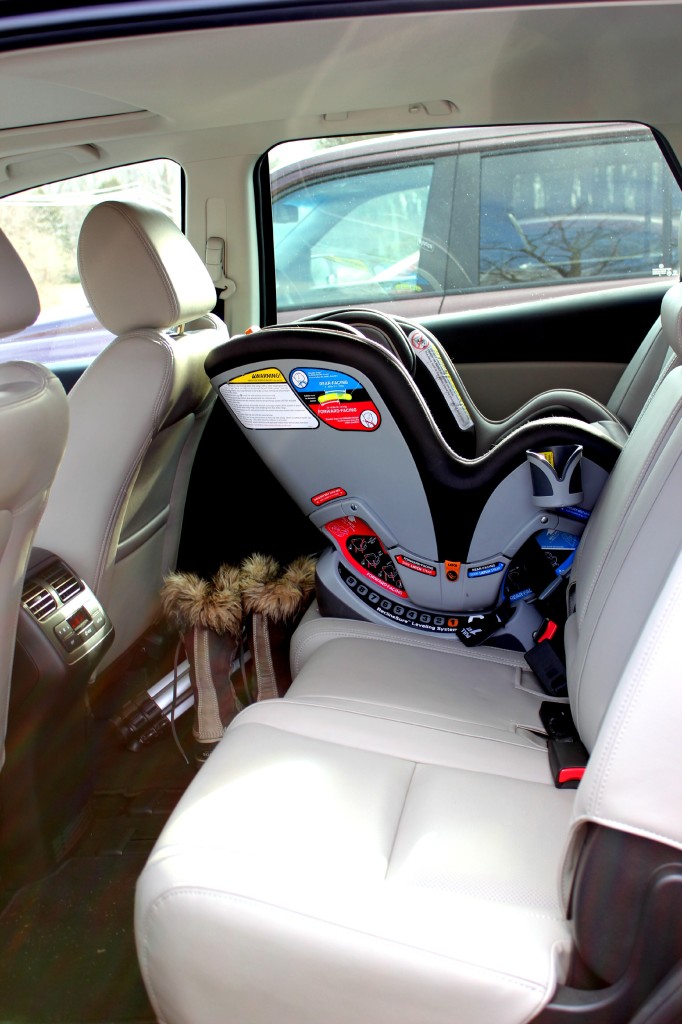 The backseat was insanelyyyyyy roomy in the CX9 even with Landon's carseat, which was such a treat! And the third row seating was easily accessible simply by sliding the seats forward. When the third row seating was down, there was a huge amount of room in the back – perfect for our stroller and all of my nursing supplest (I carry a LARGE tub of wound care supplies in my car because I never know what I'll need and don't work from an office!).
Our second favorite feature of the CX9 was the three zone heating. My husband and I CONSTANTLY argue over the heat in the car. I'm always too cold, he's always too hot, and it's always a lose/lose battle. In the CX9, the driver, passenger, AND back seats have their own separate temperature zones! We had no arguing over the heat for an entire week, ha!
But our FAVORITE part of the Mazda CX9?????????? The Bose speakers.
Enough said.
I may or may not have whined the day we had to give it back! We thoroughly enjoyed our week in the Mazda CX9!!!! 😉