So, a little disclosure before today's post: I am in no way a makeup professional, nor do I claim to be! But after many requests, I am finally sharing my eye makeup tutorial with you. This is a simple, EASY tutorial anyone can do. I rarely wear any more than a base color eyeshadow, but I'll do this to add a liiiiiiiiitle something extra on the weekends. I generally prefer a neutral, natural eye, and you'll rarely see me with anything more than that (unless it's for a photo shoot). This is the look I wear in all my photos here on the blog.
That being said, I can't promise it's super amazing! But it's easy and if I can do it, you can do it!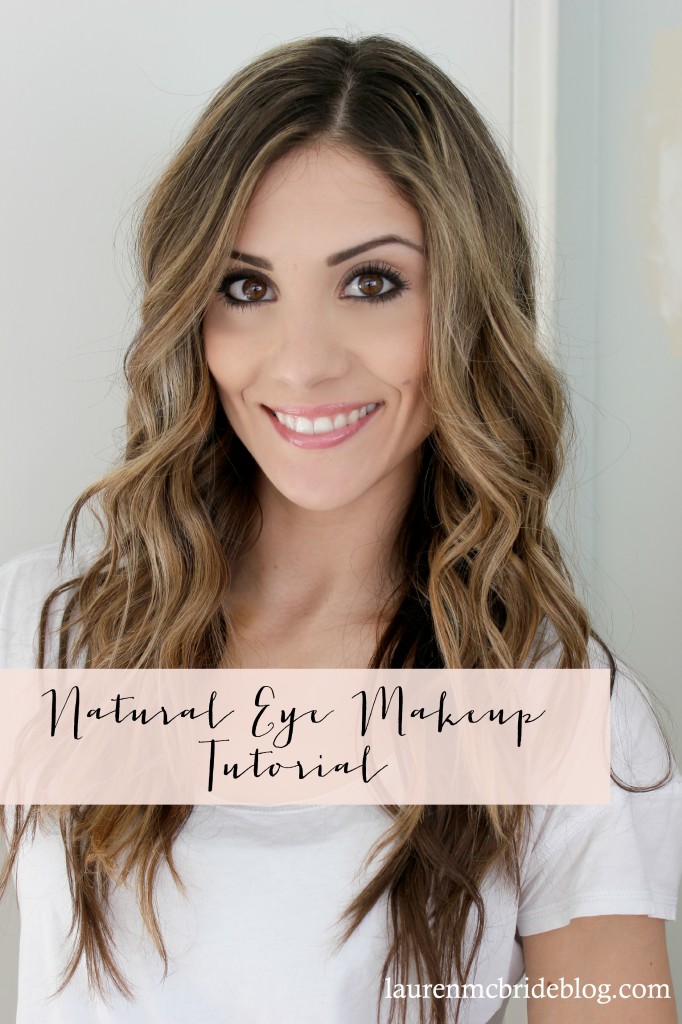 Products used:
Naked Palette (colors used: Naked, Darkhorse)
Lorac Pro Palette (colors used: White)
Bobbi Brown Eyeshadow in Bone
L'Oreal Gel Liner in Espresso
Tarte Lights, Camera, Lashes Mascara
Revlon Eye Pencil in Black
MAC 217 Blending Brush
MAC 224 Tapered Blending Brush
MAC 219 Pencil Brush
Step 1: Start with a clean eye.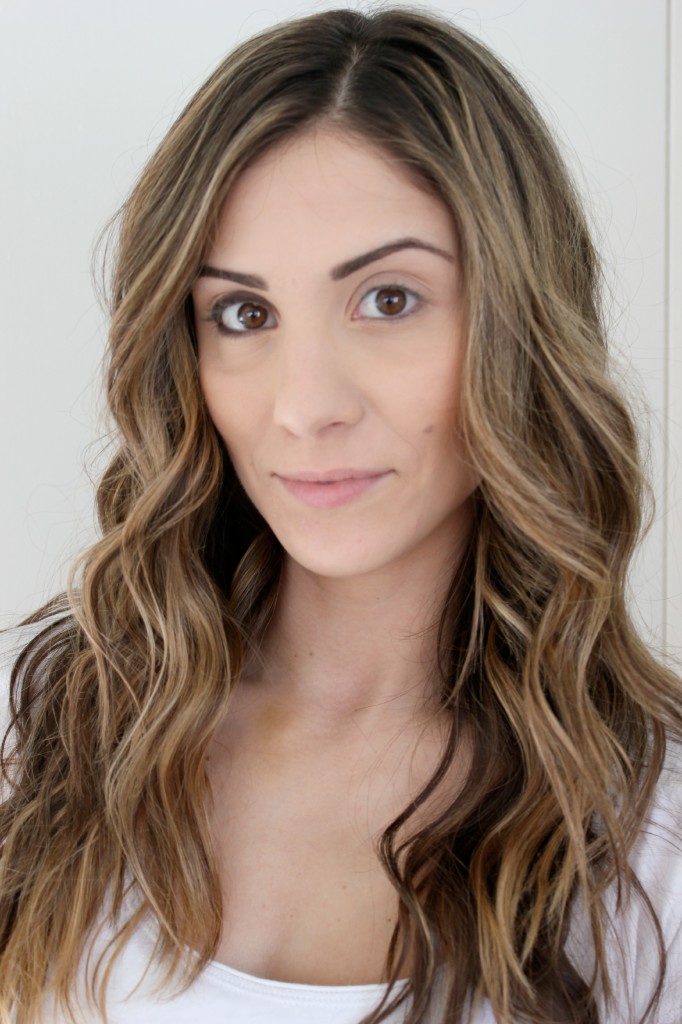 Step 2: Apply Bobbi Brown Eyeshadow in Bone over the entire lid and up to the brow. I just use a basic eyeshadow brush to do this.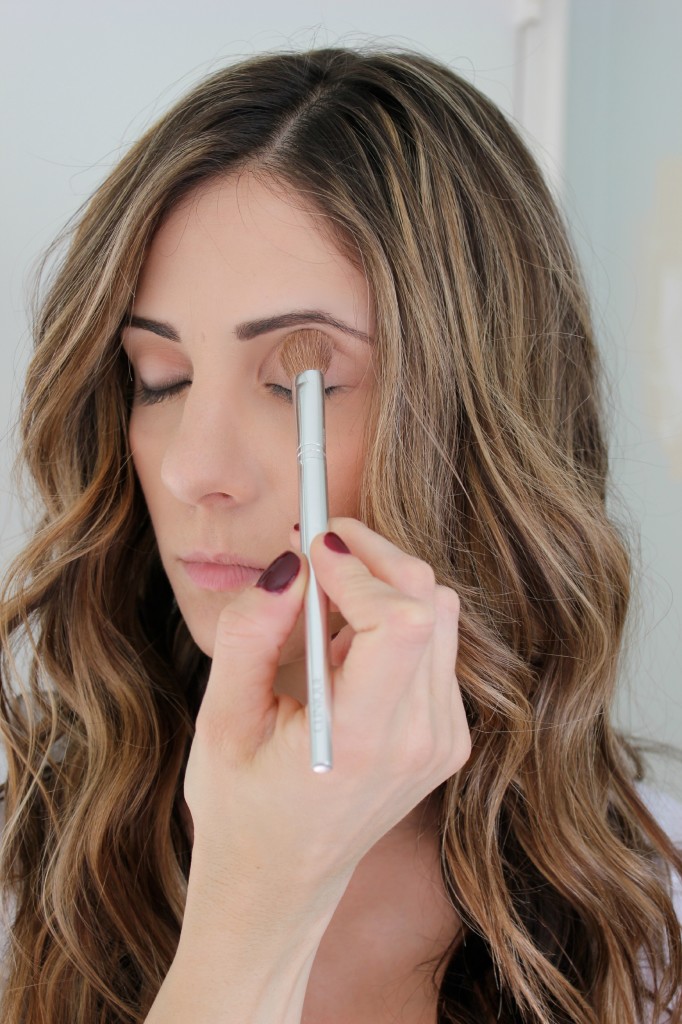 Step 3: Using a MAC 217 brush, apply "Naked" from the Naked palette in the crease of your eyelid. This color is very light and natural looking, and just adds a little definition.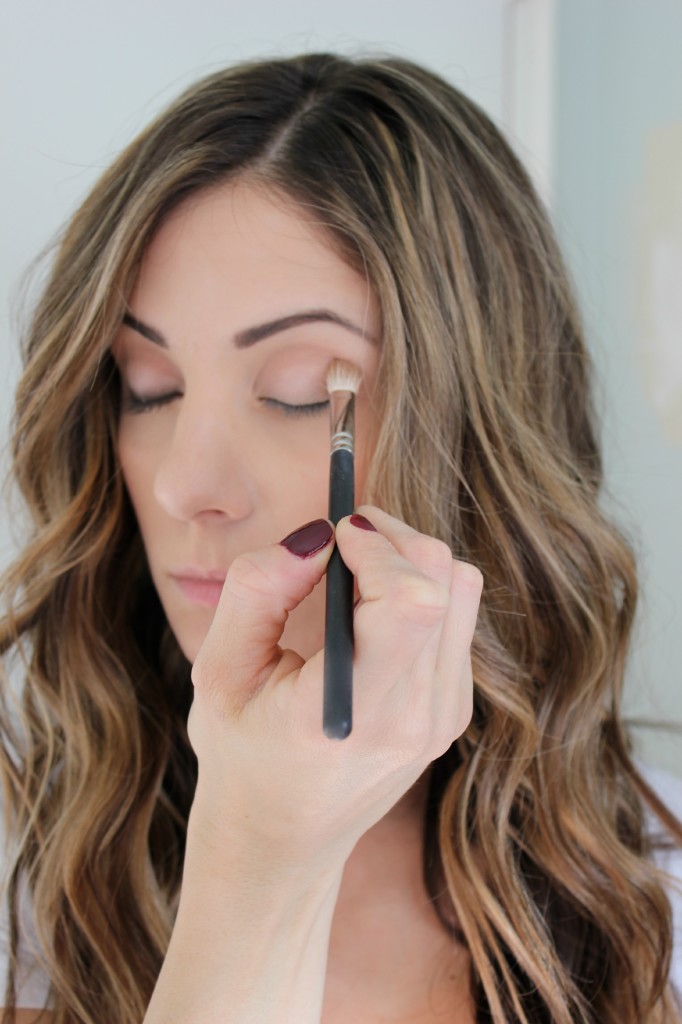 Step 4: Using a small eyeshadow brush, apply "White" from the Lorac Pro Palette at the top of your brow bone for a little highlight. I only do this right in the area where the brush is placed in the photo.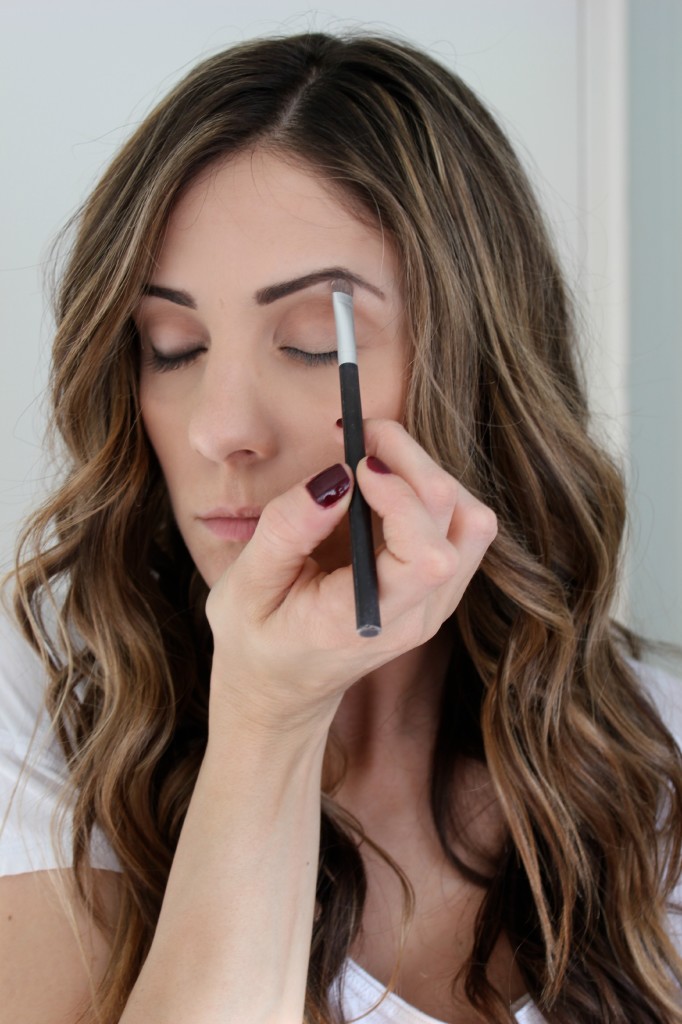 Step 5: Using the same small eyeshadow brush, apply "White" to the eyelid. I'm not super neat about this because I blend it all in the next step.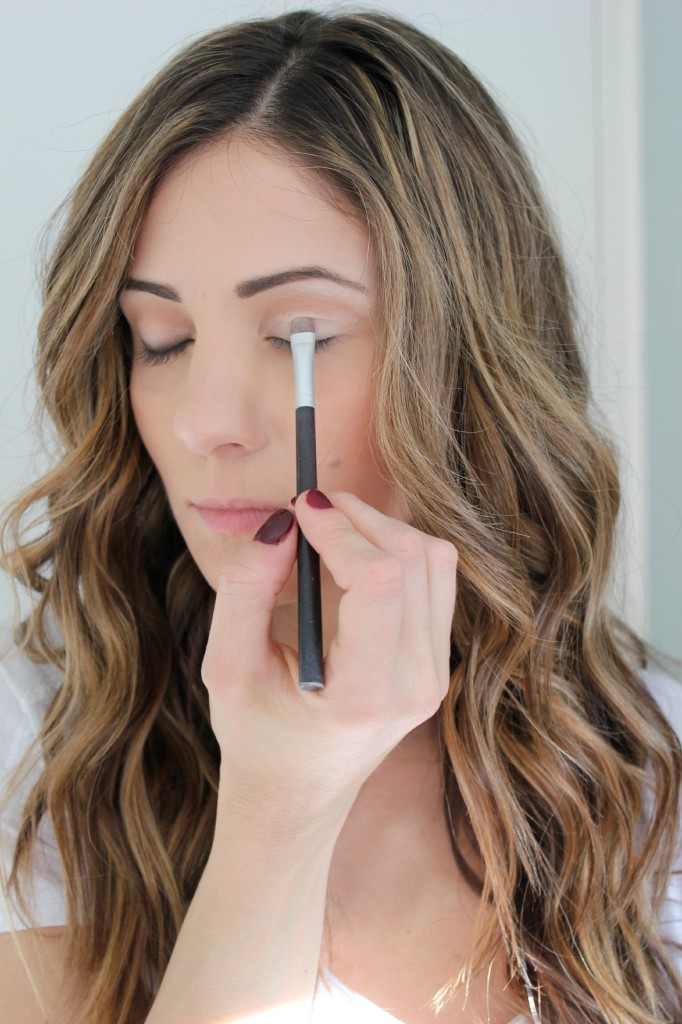 Step 6: Using a MAC 224 Tapered Blending Brush, blend right in the crease in a windshield wiper motion.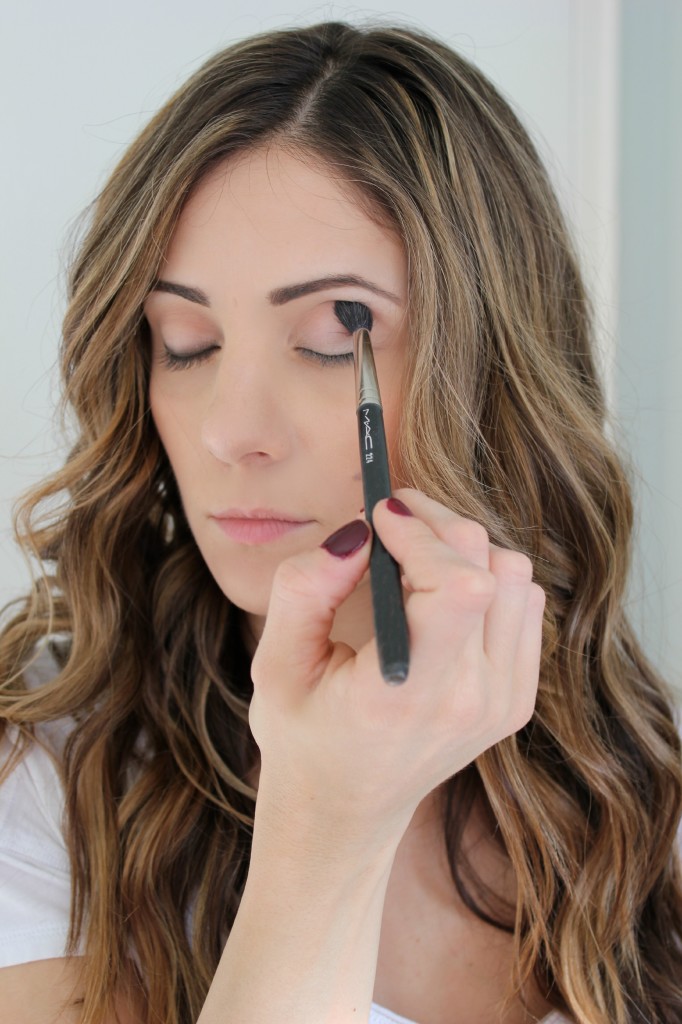 Step 7: Apply L'Oreal Gel Liner in Espresso using the small liner brush that comes with it in a thin line right above your lashes.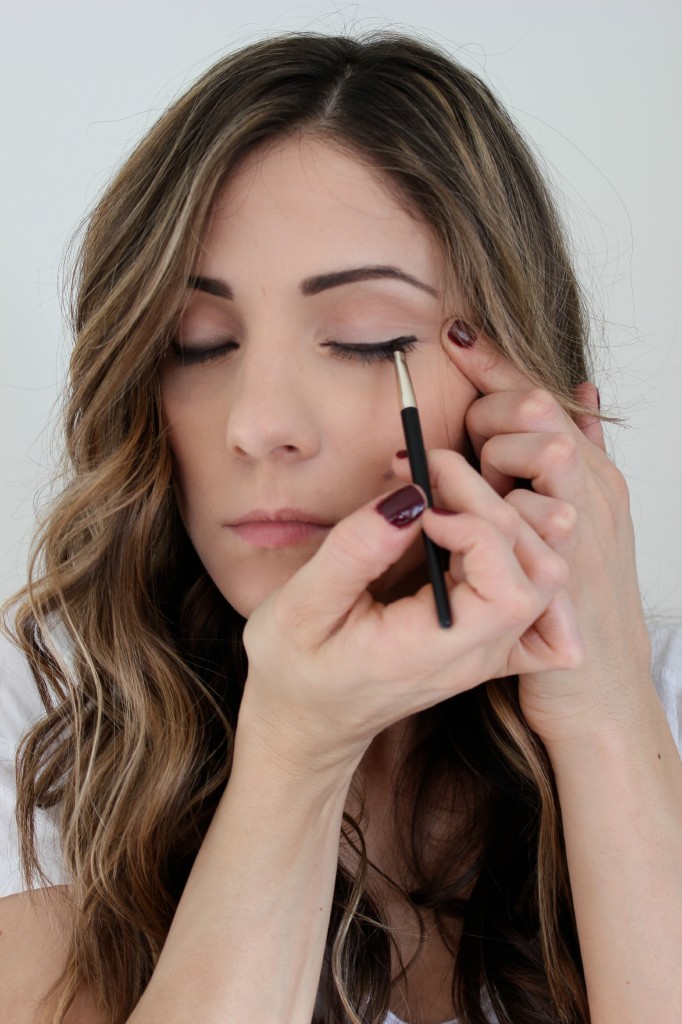 Step 8: Using a MAC 219 Pencil Brush, apply "Darkhorse" from the Naked Palette over the gel liner to soften it a bit, and also right below your bottom lashes (like it's a liner) as shown in the photo below.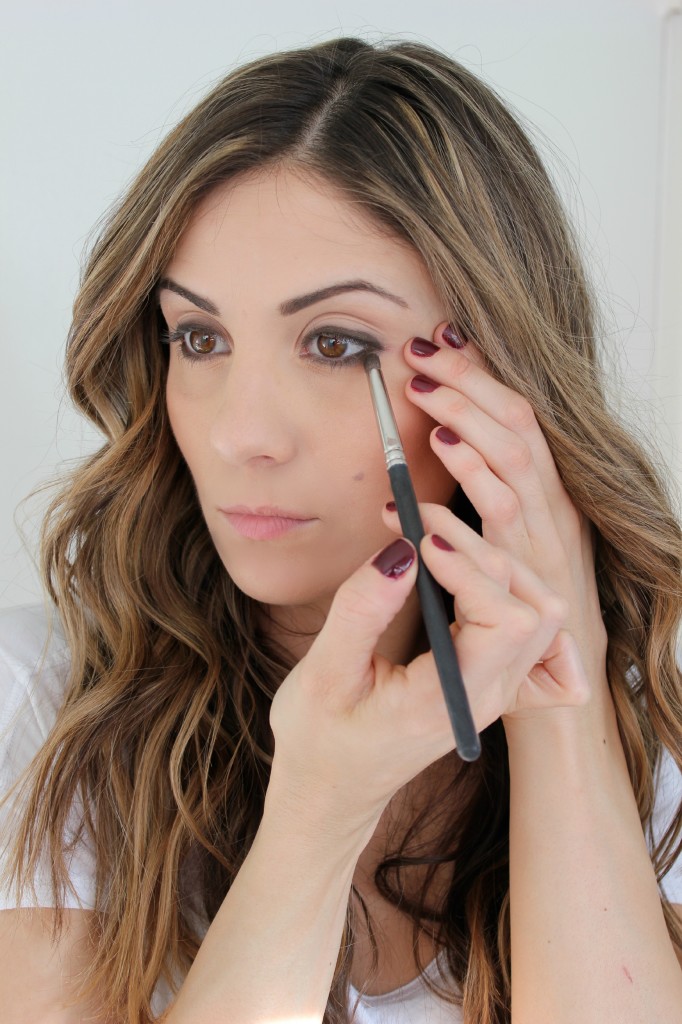 Step 9: Curl your lashes, apply two coats of  black mascara (I've been using Tarte Lights, Camera, Lashes lately!), and line your waterline (if you want, this is just personal preference!) with black eyeliner. You're done!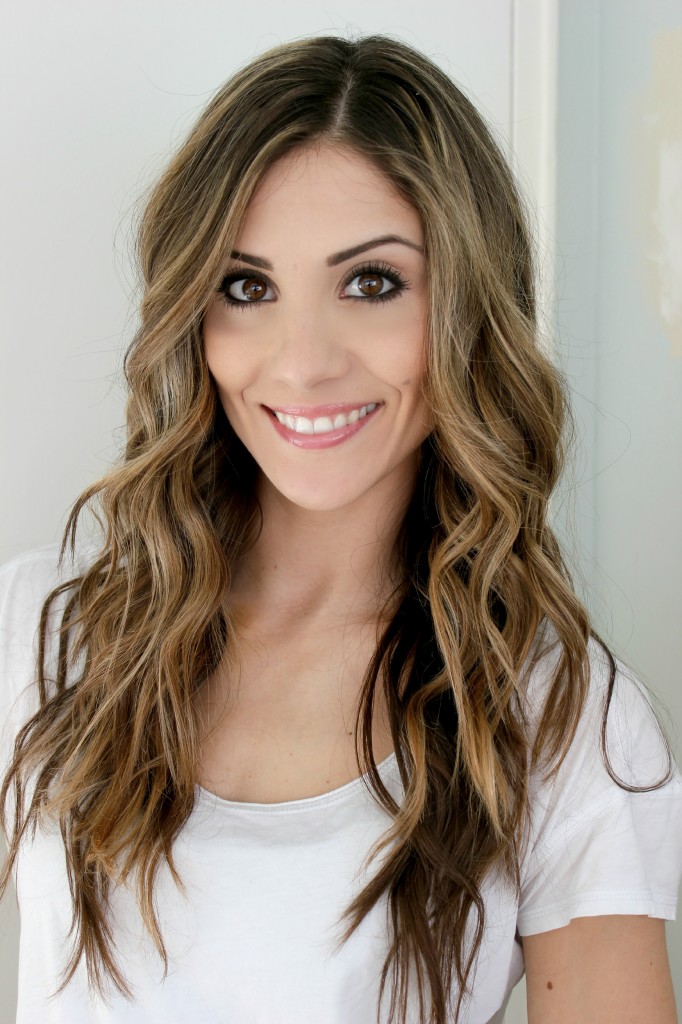 Super simple! Now of course, I'm using brushes and colors from palettes I've already invested in. If you're looking to go a cheaper route, I would suggest finding  warm white and a very very light brown, barely there eyeshadow. Also, any black mascara will work (of course!). And the gel liner is already a drug store brand (and honestly? Better than the pricier ones!). For brushes, I've found MAC has the best, but if you're looking to save some $$ I would suggest trying this starter kit from Real Techniques.
I hope you found that easy! If you'd like to see more tutorials, let me know in a comment below!