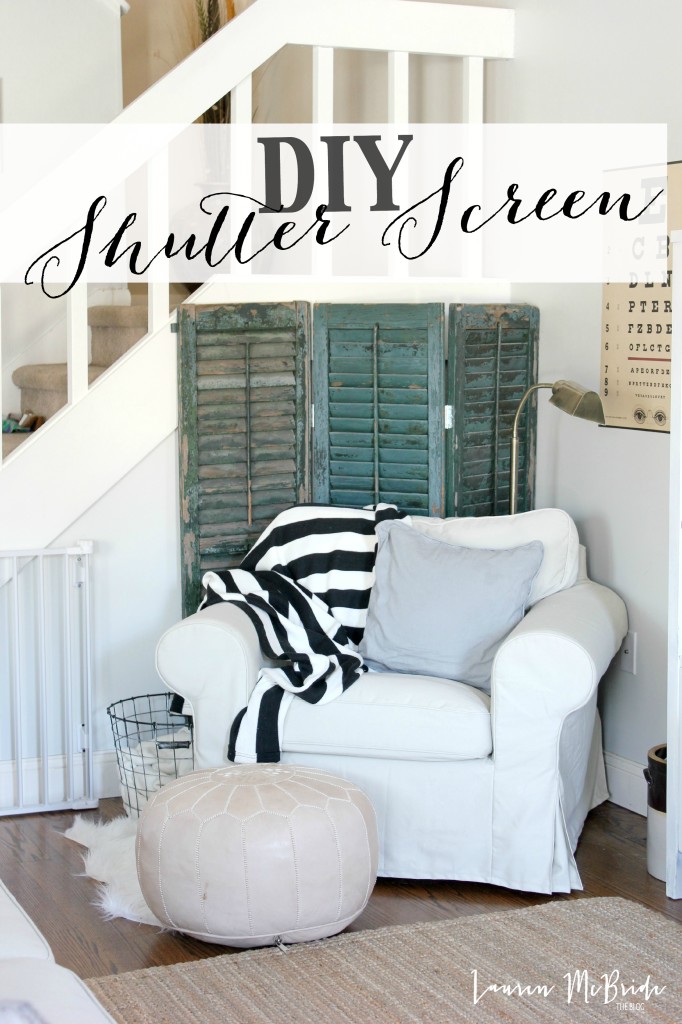 I posted a photo of this little corner of my living room on my Instagram the other morning and was asked about the shutters in the back of the chair. I realized this is like the easiest DIY project EVERRRR but a good one to post about here because of how simple it is! All you need are 3 vintage shutters and 4 of these hinge brackets.
These shutters were purchased off Craigslist a few summers ago. I'm sure if you search your local Craigslist ads, or even those tag sale groups on Facebook, you're sure to find some! I loved the blue/green chippy paint on these. (If you have small children in your home, I would be weary that some old shutters, typically ones before 1970, may contain lead paint. To be safe, I recommend using this product to prevent any further chipping of paint to protect your little ones).
I wanted the shutters to stand up on their own, like a screen. You can get a better idea of how they stand with this photo: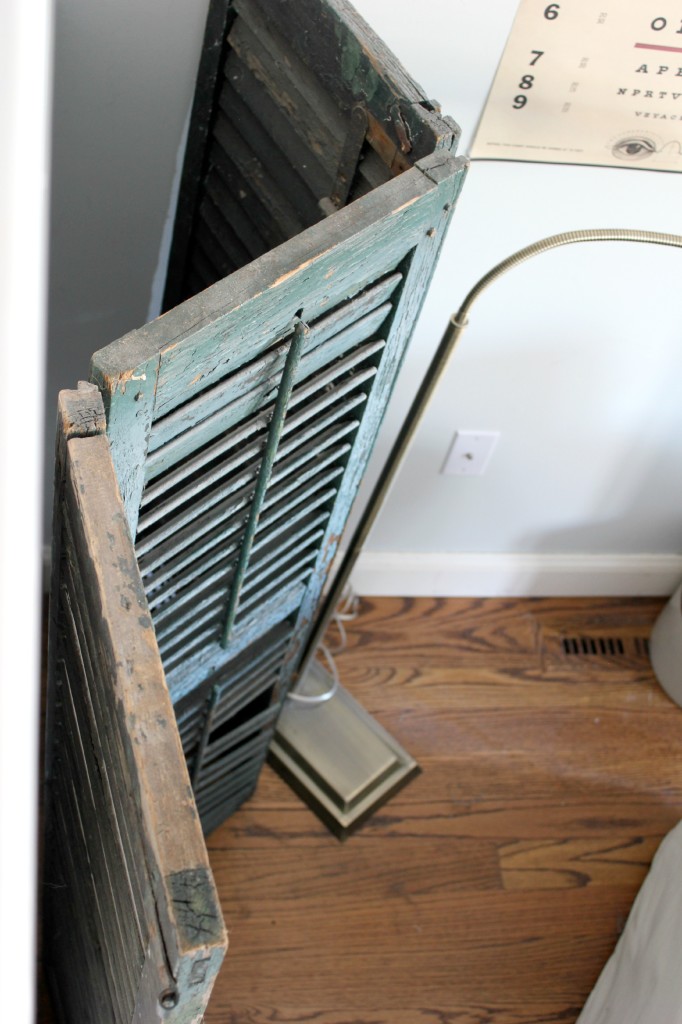 This required some strategic placement of the metal hinges. We placed two hinges facing the front between the center and right shutters, and two hinges facing backwards between the center and left shutters. The made the shutters fold like an accordion. That sounds really confusing, but you can see what I mean in the photo below. We placed the hinges about a third of the way from the top and bottom to balance things out.
The shutters stand freely after that! It was a really simple project that took all of a few minutes. I really loved the result, and think it's the the focal point of this little corner.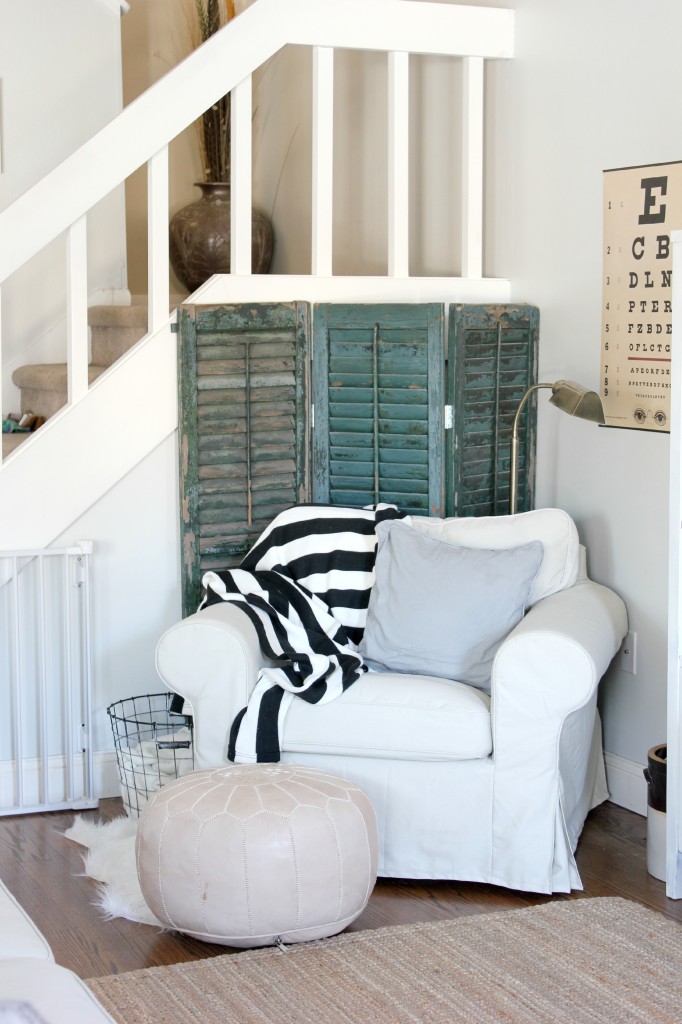 I'm hoping that made sense enough for you to replicate! It's been a while since I shared a DIY around here 😉 Happy weekend!