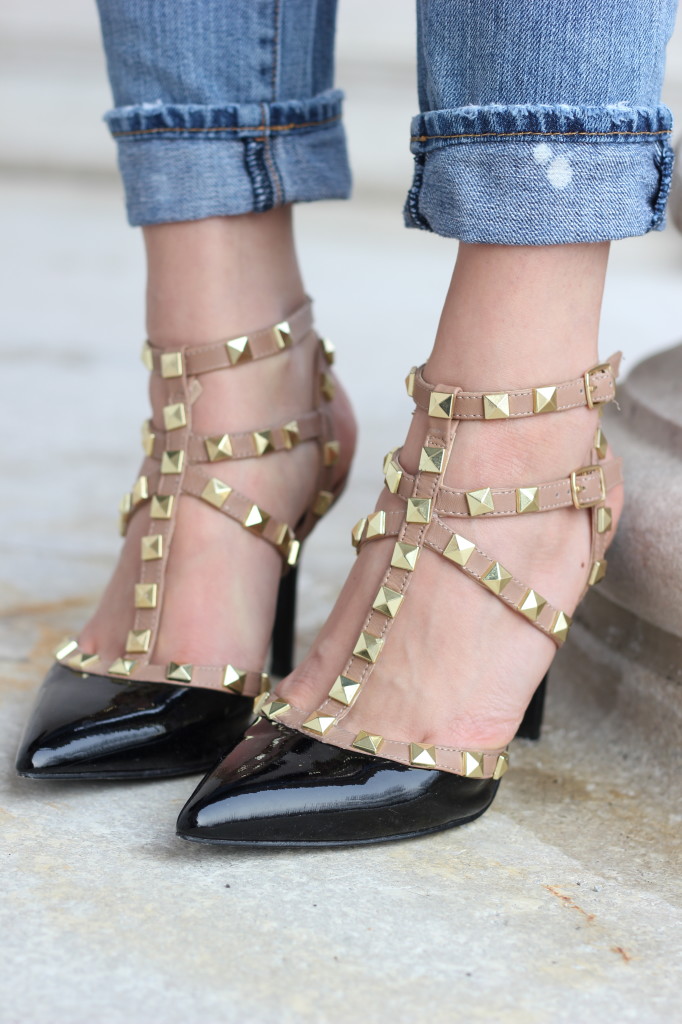 Jacket: Forever 21
Top: c/o Loloelle Boutique
Jeans: American Eagle
Shoes: DSW
Hat: Forever 21
Bag: TJMaxx
Necklace: c/o Southern Vintage
So, obviously if someone ever wanted to give me a pair of Valentino's, there's no way in hell I would turn it down. But I CANNOT bring myself to spend a mortgage payment on a pair of shoes. Can. Not. And I'm sure I'm not alone in saying that! That's why I was soooo excited to find this pair by BCBG! They are almost exactly like the Valentino Rockstuds just a FRACTION of the price! #winning!
I realize this probably isn't the most practical outfit where there's feet of snow on the ground, but mama wanted to wear her new shoes!!!! 😉 Date night is this Friday, and I don't care how bad my feet freeze when walking from the car to the restaurant, I'm wearing them! I never claimed to be practical with my dressing…..
Cheers to Wednesday!