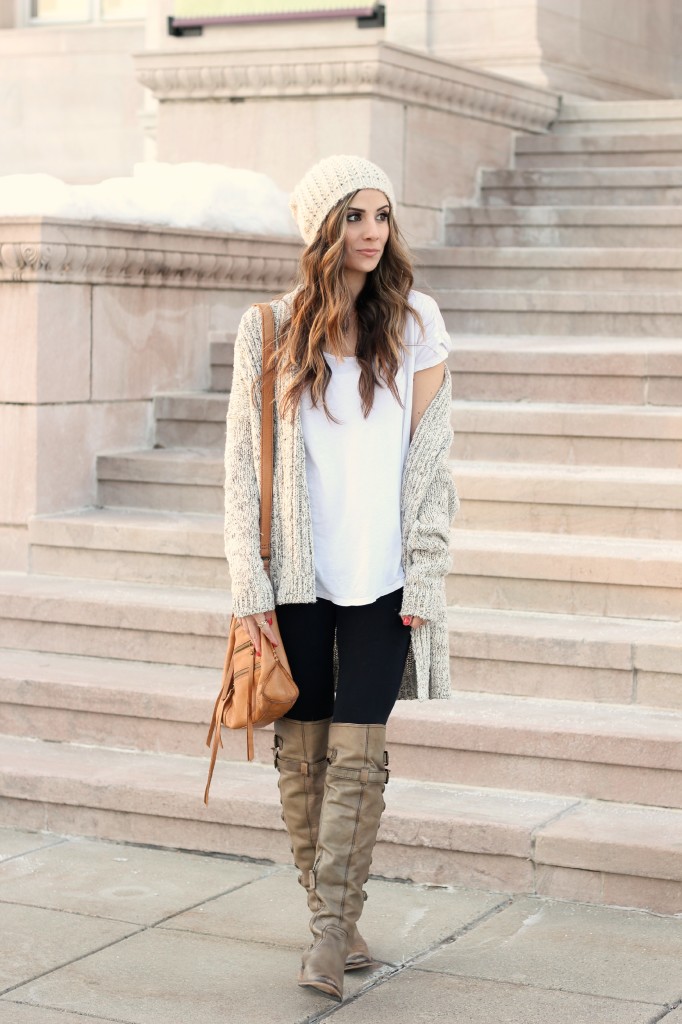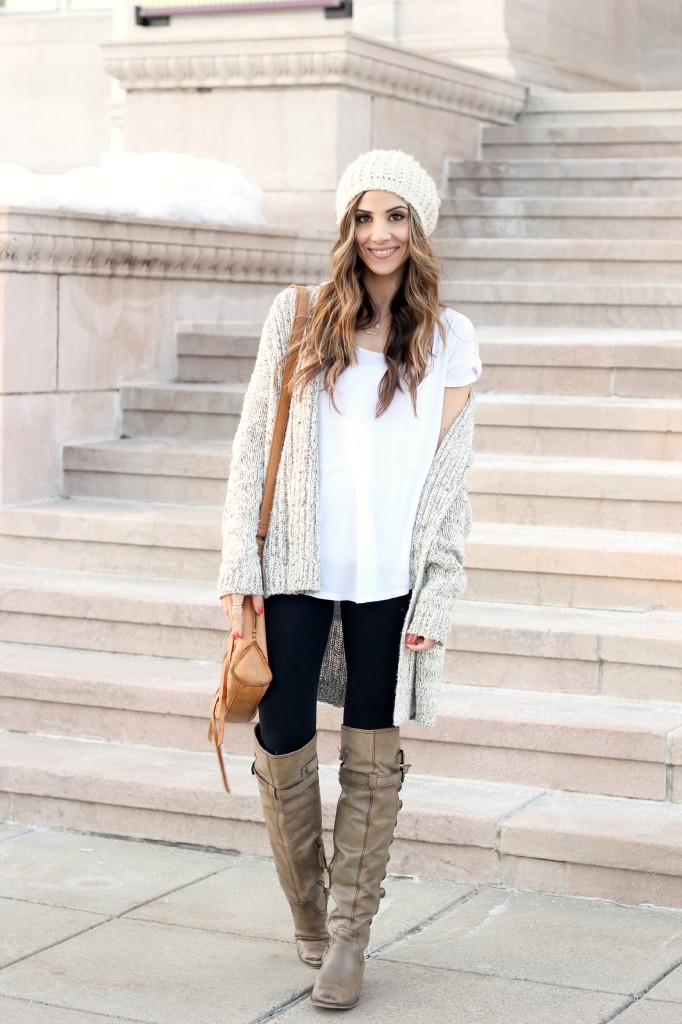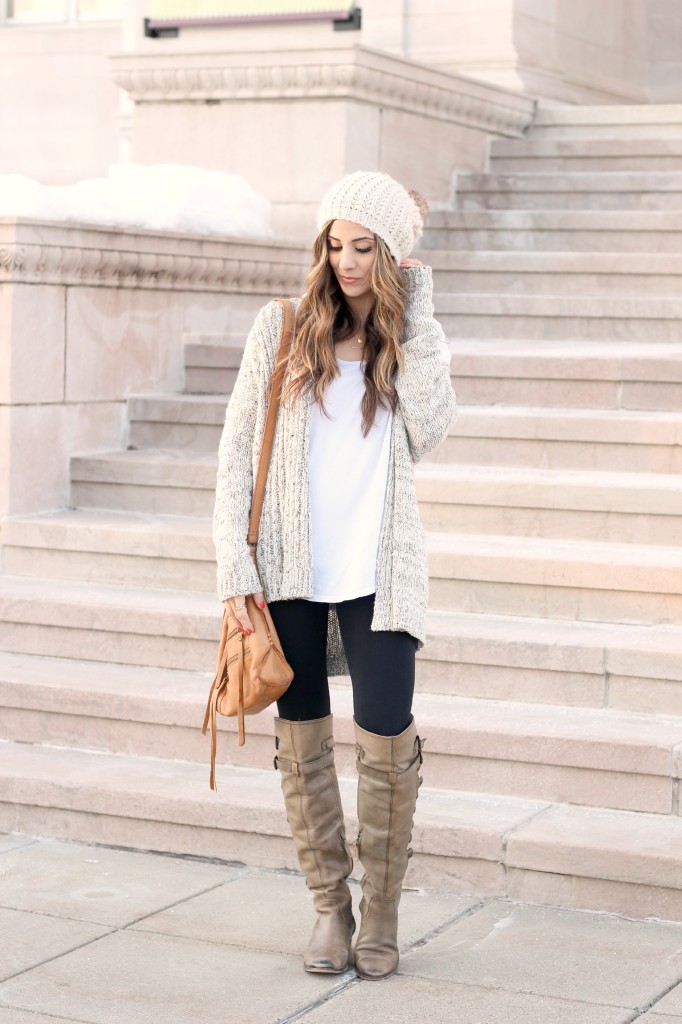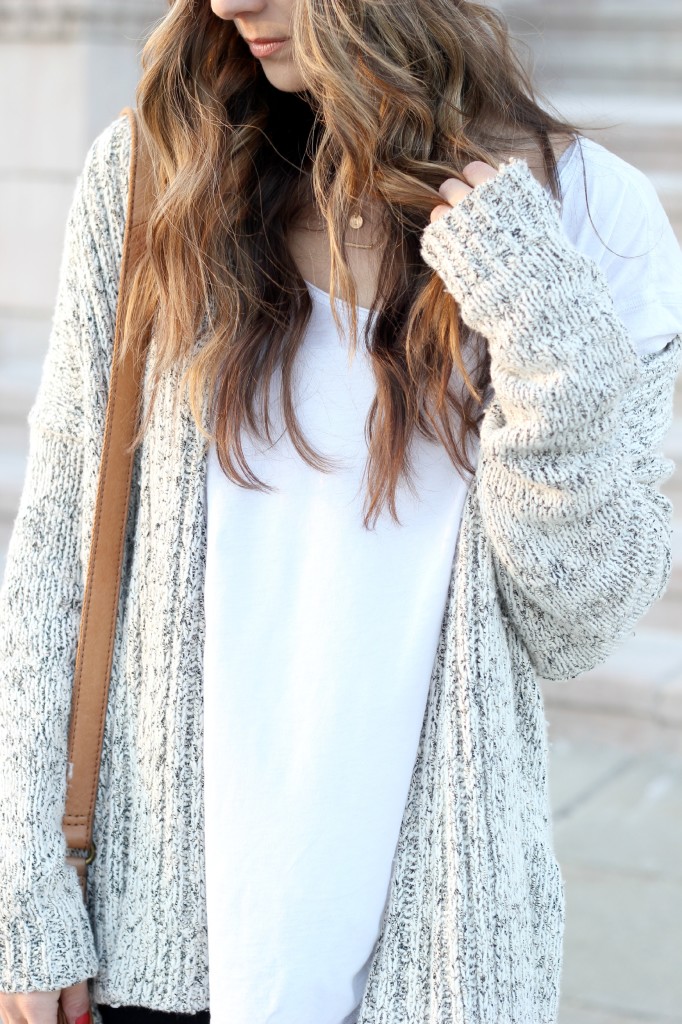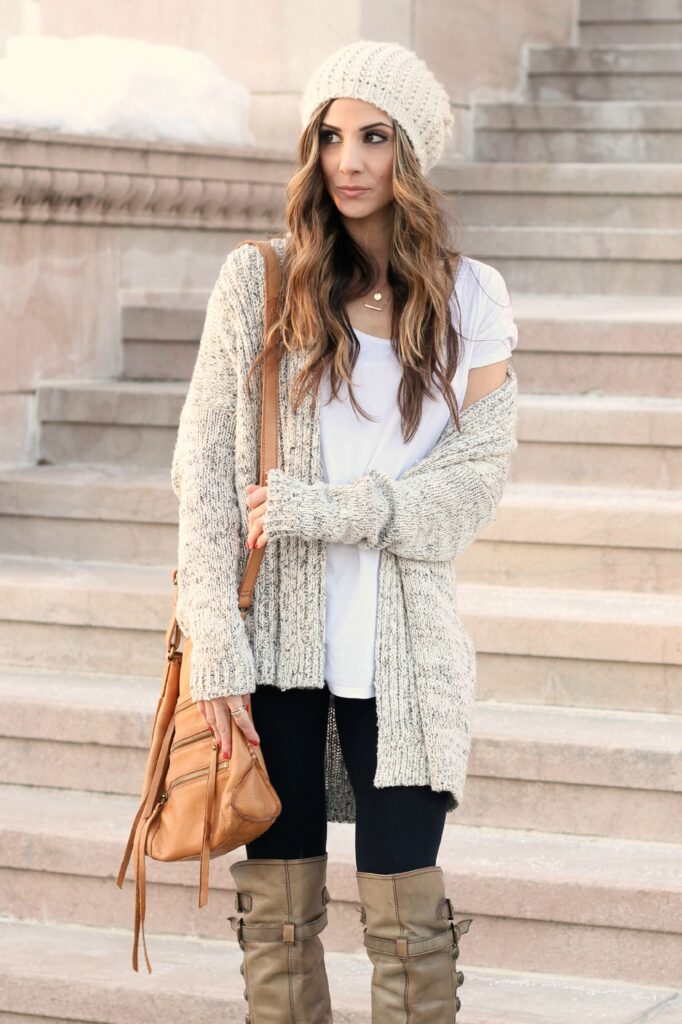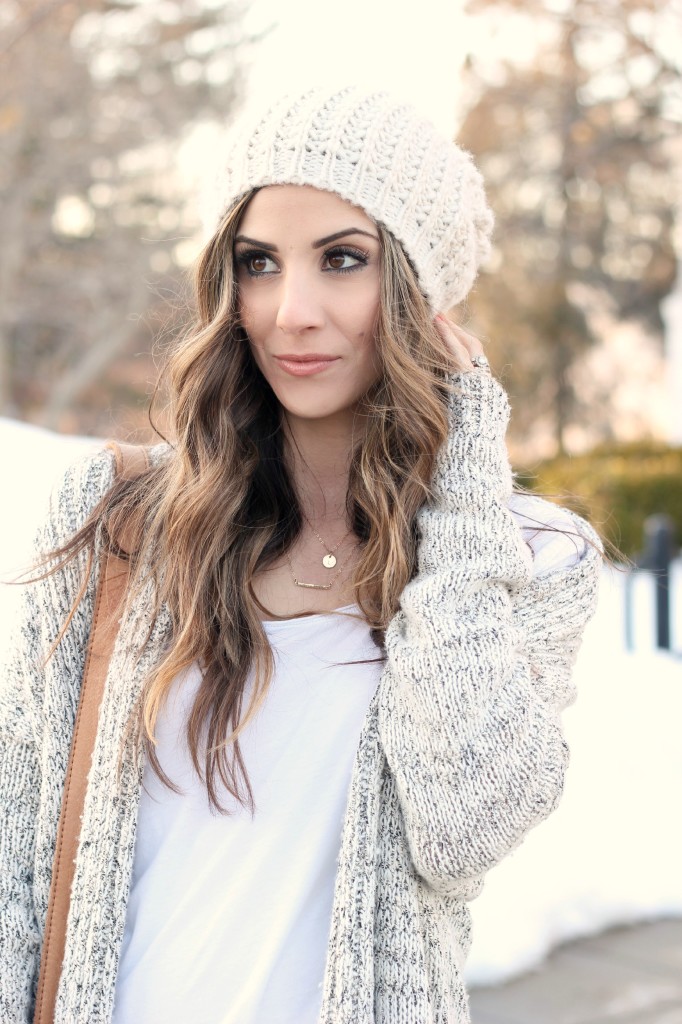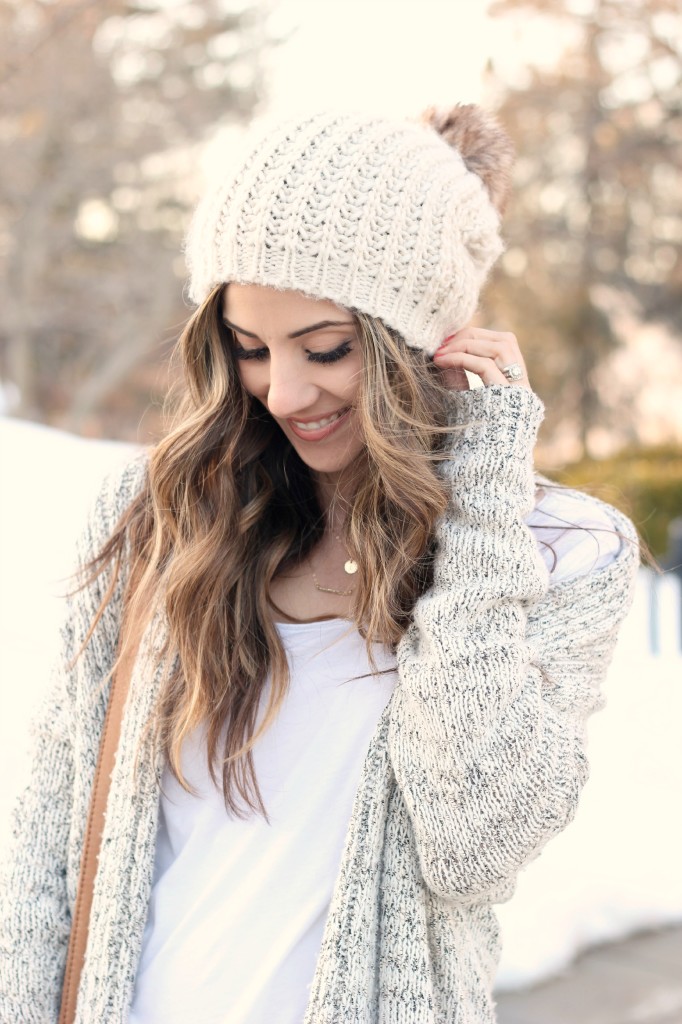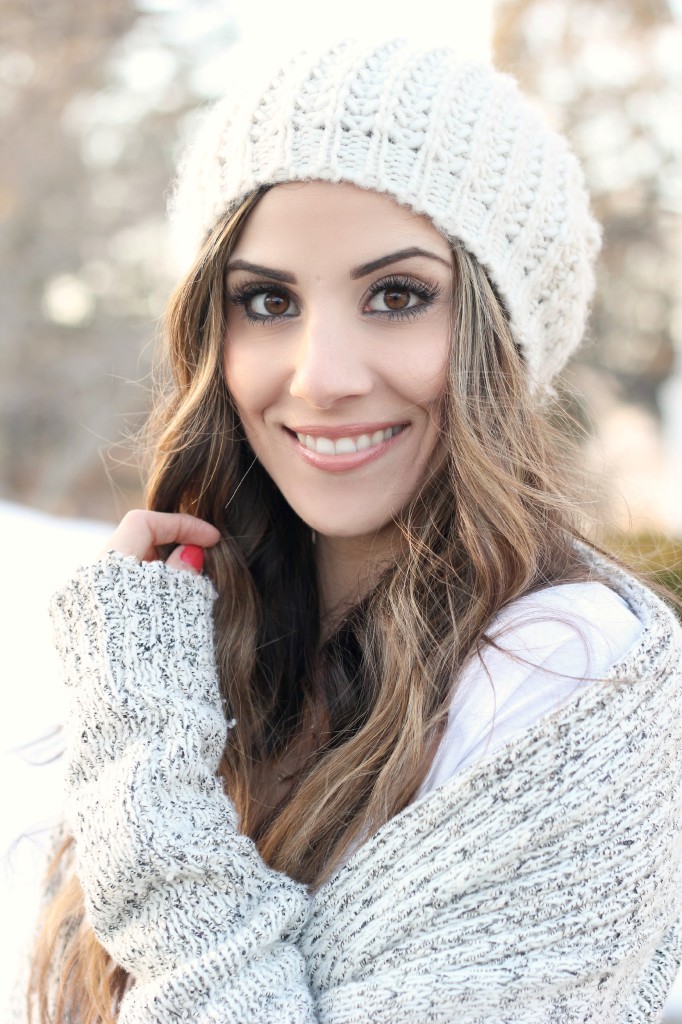 Sweater: Lou & Grey
Tee: TJMaxx
Boots: Sam Edelman
Bag: TJMaxx (similar)
Hat: Forever 21
Necklace: The Silver Wren
I've been living in this sweater from Lou & Grey, which you last saw here! It warmed up to a "mild" 45 degrees this past Sunday, AND I SAW GRASS. For the first time in I can't even remember. AND I HAVE A PLANT TRYING TO BLOOM IN MY YARD! Guys I've never been so excited to see freakin' green leaves sprouting from the ground. Like who cares about that? ME. I DO.
Since spring is on it's way, that means winter stuff is on SALE! Like THESE BOOTS. The "slate" color is only $88!!!!!!!!!! Guys, get on that ASAP! Treat yourself for putting up with an awful winter!!! Seriously why are you still here reading?! 😉