Disclosure: This post is written in partnership with Estée Lauder. All thoughts, opinions, and tutorials are my own.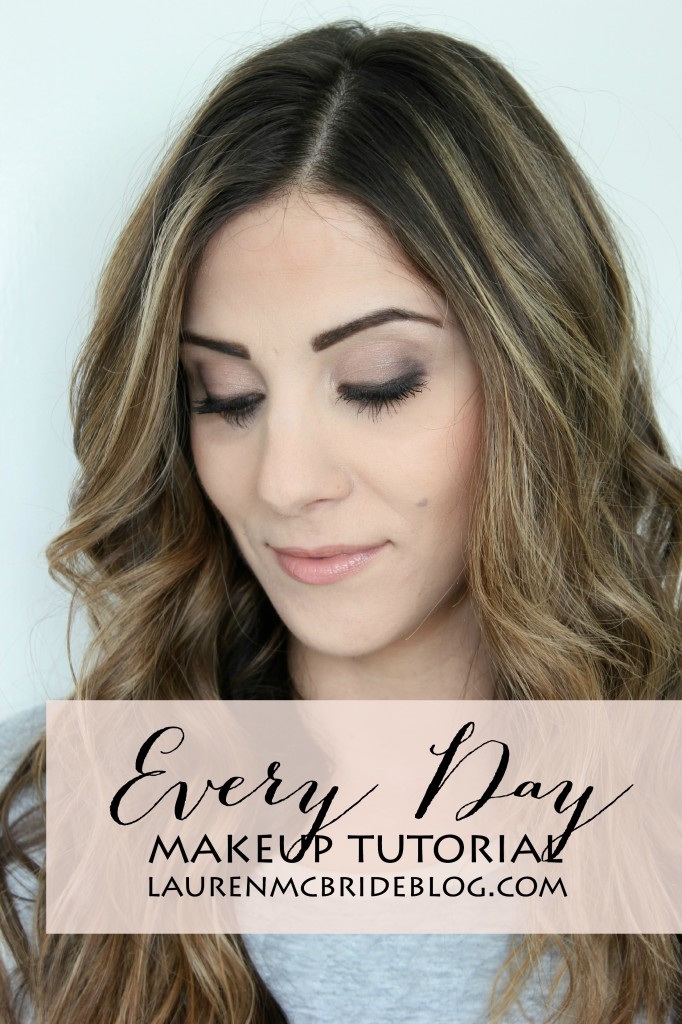 PLEASE READ: I've said it before and I'll say it again. I AM NOT A MAKEUP PROFESSIONAL. 😉
When I was pregnant, I remember people telling me I would have "no time to get ready" or even brush my teeth every morning. Hearing this frustrated me because getting dressed and ready every morning is something I need to help jumpstart my day. A fresh face of makeup and styled hair makes me feel like a million bucks, so I swore to myself that I would at least attempt to continue this every morning after my son arrived. Well, almost 2 years later I've stuck to it and have managed to at least throw SOME makeup on every day. I'm a makeup girl, I just prefer it. Mainly because I look like a hot mess without it!
That being said, I'm always looking for high quality products that keep me looking fresh all day long! I recently had the opportunity to try out Estée Lauder's Double Wear Stay-in-Place Liquid Foundation to see if it fit the bill! I headed over to my local Estée Lauder counter and received an iMatch consultation to find my exact color. I was SO surprised at how perfect of a match it was! That rarely happens to me with my olive skin tone! The coverage is incredible, smooth, and not even the slightest bit cakey (a pet peeve of mine). I couldn't get over how flawless my face looked. I also picked up Estée Lauder's Matte Perfecting Primer and one of their eyeshadow palettes, which you'll see in the video below.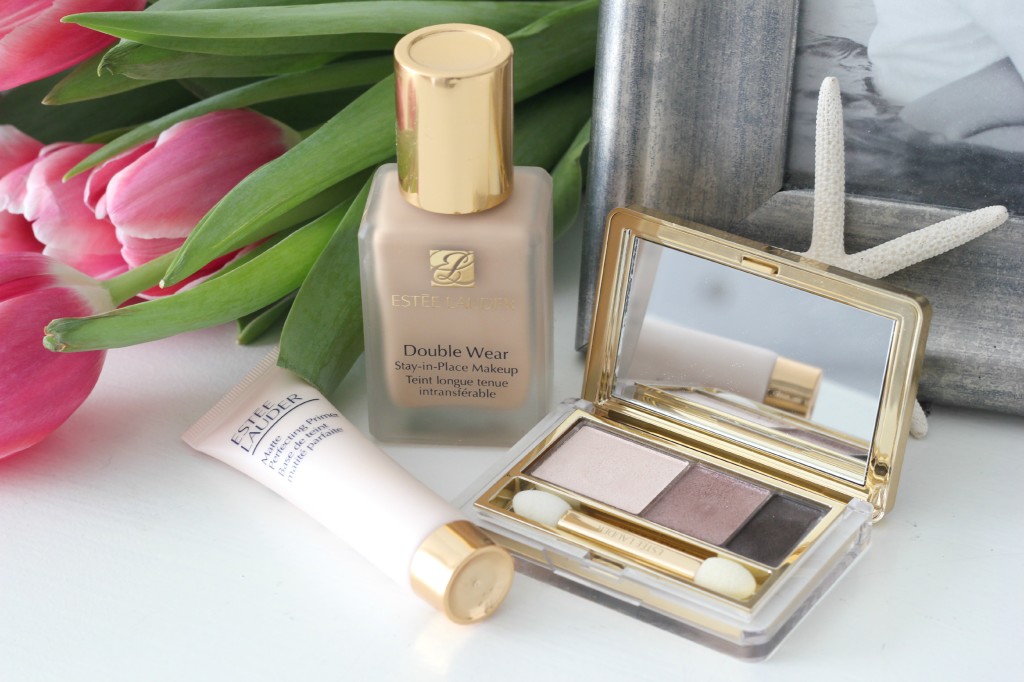 I chose to do an every day makeup tutorial using the Double Wear Stay-in-Place Liquid Foundation because it's perfect for every day use, as well as special occasions! I don't feel special makeup or even clothing for that matter should be saved for a special day because life is short! Enjoy it while you can 🙂 I've been wearing this foundation since my consultation because I can't get enough of it. This look is pretty basic using simple makeup techniques (I promise, because again…I'm not a professional!), so I hope you enjoy it!
Also please note: I totally have a cold during this video. Hence my coughing. sniffling, BLAH. This week has been rough, so forgive me!
I really love how long lasting this foundation is…it keeps my look just as fresh in the evening as it did when I applied it! Some other great features about the product:
15-hour staying power. Flawless all day. This worry-free, long-wearing makeup stays fresh and looks natural through heat, humidity, nonstop activity.
Won't change color, smudge or come off on clothes. Feels lightweight and comfortable.
Fragrance- and oil-free, dermatologist-tested, and non-acnegenic.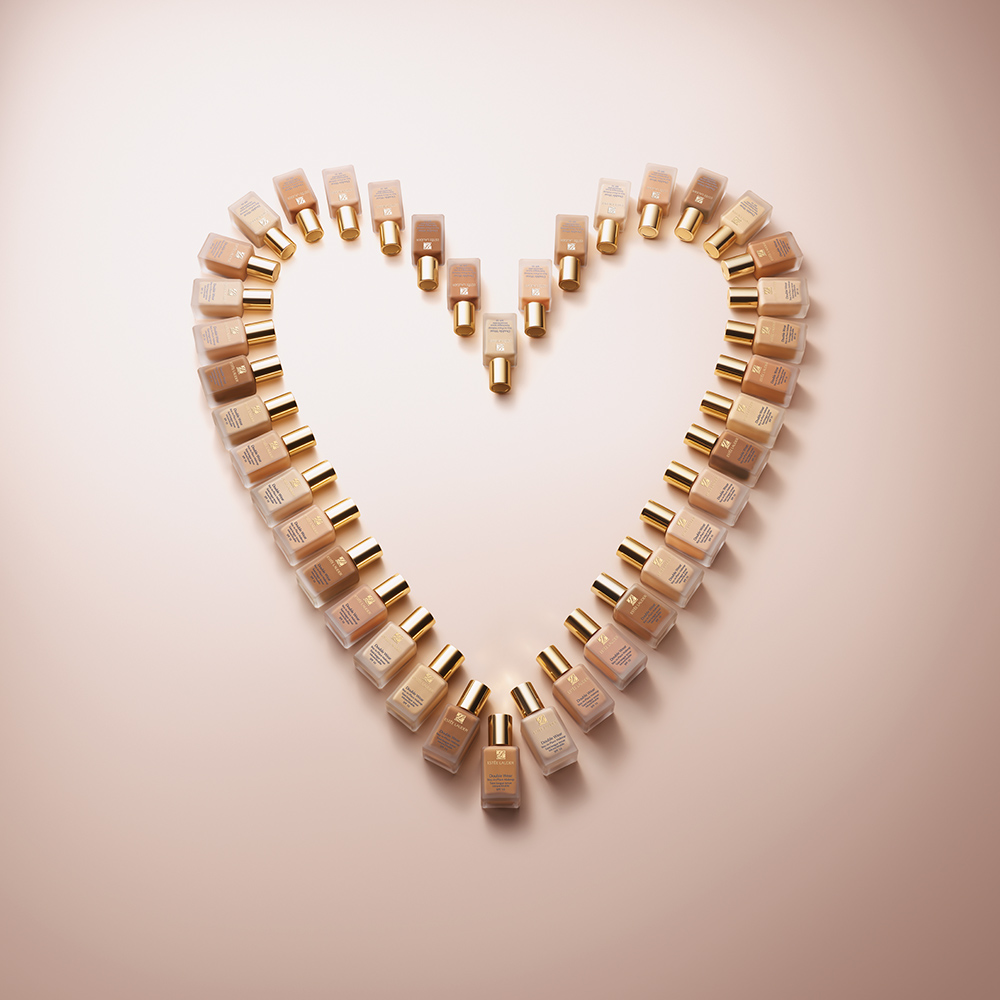 Products used for the look:
Estée Lauder Double Wear Stay-in-Place Foundation
Estée Lauder Matte Perfecting Primer
Estée Lauder Instant Intese Eyeshadow Trio in Amber Alloy
Makeup Sponge
Yellow Concealer Stick
Concealer
Translucent Powder
Bronzer
Blush
Gel Eyeliner
Eye Pencil
Mascara
Lipgloss
Make sure you follow Estée Lauder on Instagram, Facebook, & Twitter!
What do you think? Would you try Estée Lauder's Double Wear Stay-in-Place Foundation for your every day look? I promise you won't regret it!