Disclosure: I was provided with a 2015 Mitsubishi Outlander for a week to review. All thoughts and opinions are my own.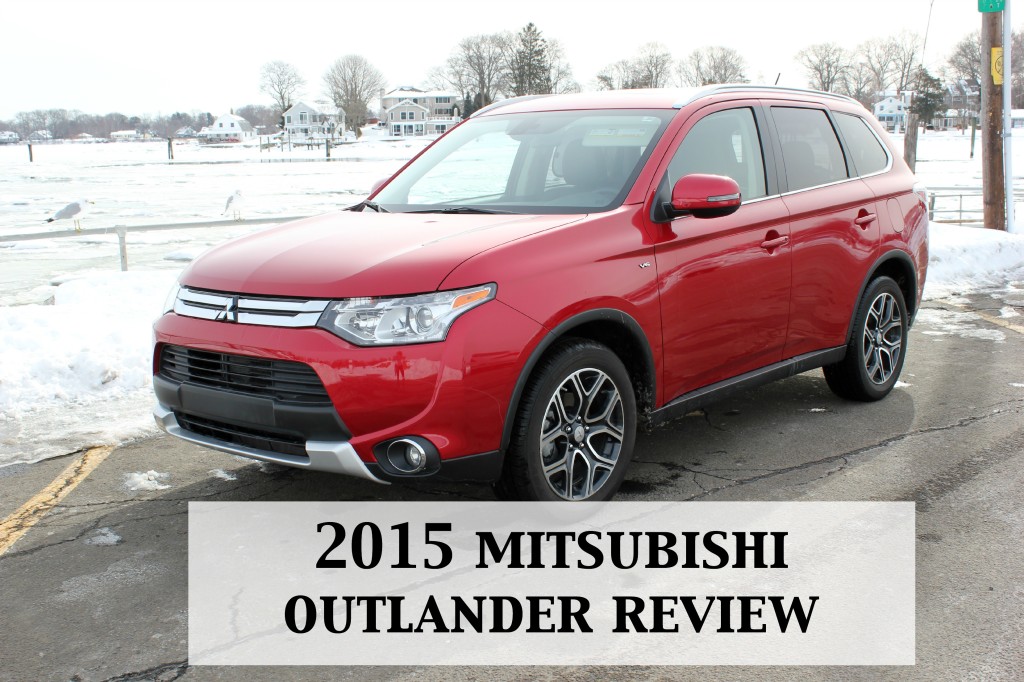 If you read our first car review here, then you know we've been searching for a larger vehicle to accommodate our growing family. Our current vehicles are too small for the ginormous convertible carseat and other stuff we have to lug around, so we've been on the hunt for vehicles with third row seating for a little extra room!
A couple weeks ago we were provided with a Mitsubishi Outlander to drive around and test the waters with for a week. My only knowledge of Mitsubishis was that my dad drove one back in the 90 that was a stick shift, so I really had no expectations! But I was happy to learn it had third row seating, which is one of the features we are looking for!!!
What I first noticed was how easy the Outlander is to get in and out of. It's larger like an SUV but not super high up (if that makes sense?), so it was nice not to struggle getting my son in and out of the car. That's a big frustration of mine because I always end up hitting my head (and even his head, whoops!) on the door frame!! So I appreciated that for the week 😉
One feature that took me a minute to adjust to was the keyless Push to Start. I've never driven a car with this feature, so I kept having to remind myself to keep my foot on the break as I was pushing the button! I also really enjoyed the Key FOB entry because I didn't need to dig for my keys in my purse to unlock the car. This is always a frustration of mine because I'm usually carrying like 237654728913247 things and forget to pull out my keys!!!!! #momproblems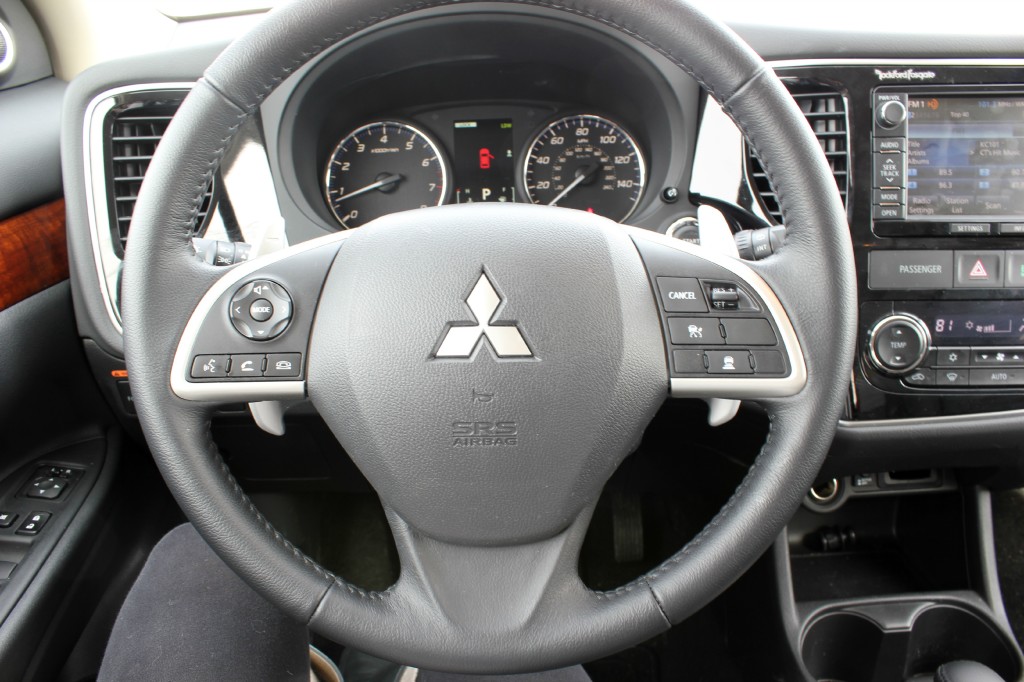 I absolutely loved having a backup camera again (seriously, I got dependent on it by the end of the week and then was super bummed getting back into my own car!). I feel so much safer knowing I can see directly in back of me, so I feel it's a must-have for any vehicle. The dual zone climate control is another must-have to avoid any arguments over who is "too hot" or "too cold." 😉 Mine was up to 84 degrees while my husband practically had his window rolled down (and it's been below zero!). Another really neat safety feature of the Outlander is the Lane Departure Warning, which signals if you're too close to the line of the lane you're driving in. I liked that it kept me "in line" (PUN)!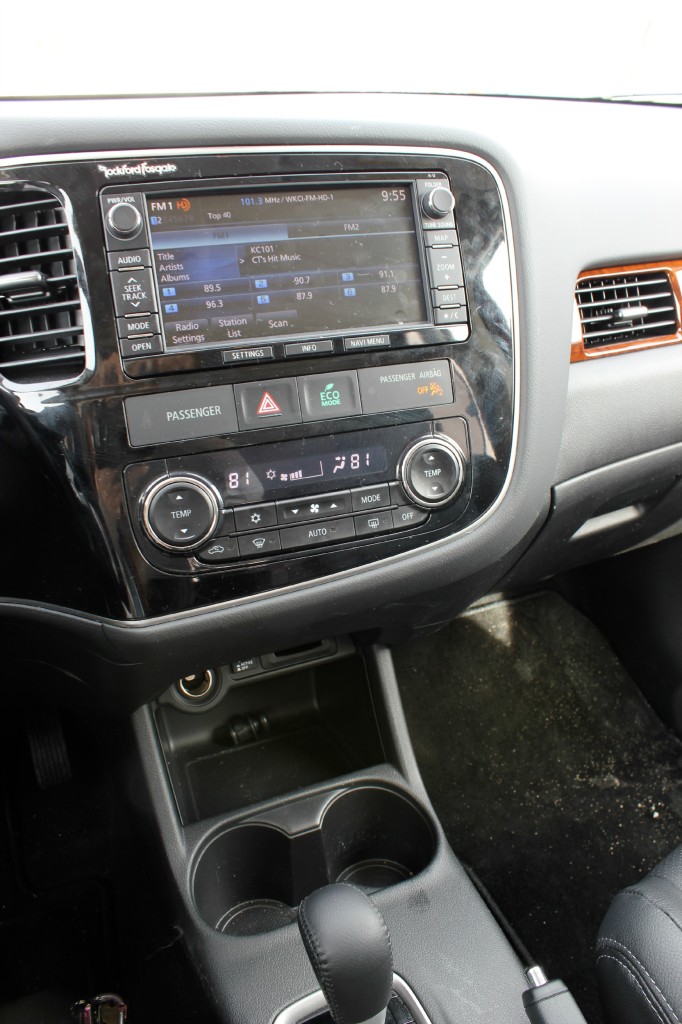 The back seat of the Outlander is suuuuuuper roomy, and the third row seating is easy to access and set up! I loved that I could pop up the third row in seconds if needed, and fold it down instantly if I wanted the extra room in the trunk. And no adjusting of the car seat was needed! Seriously, driving these larger vehicles makes me really not like the one I own! I need more room!!!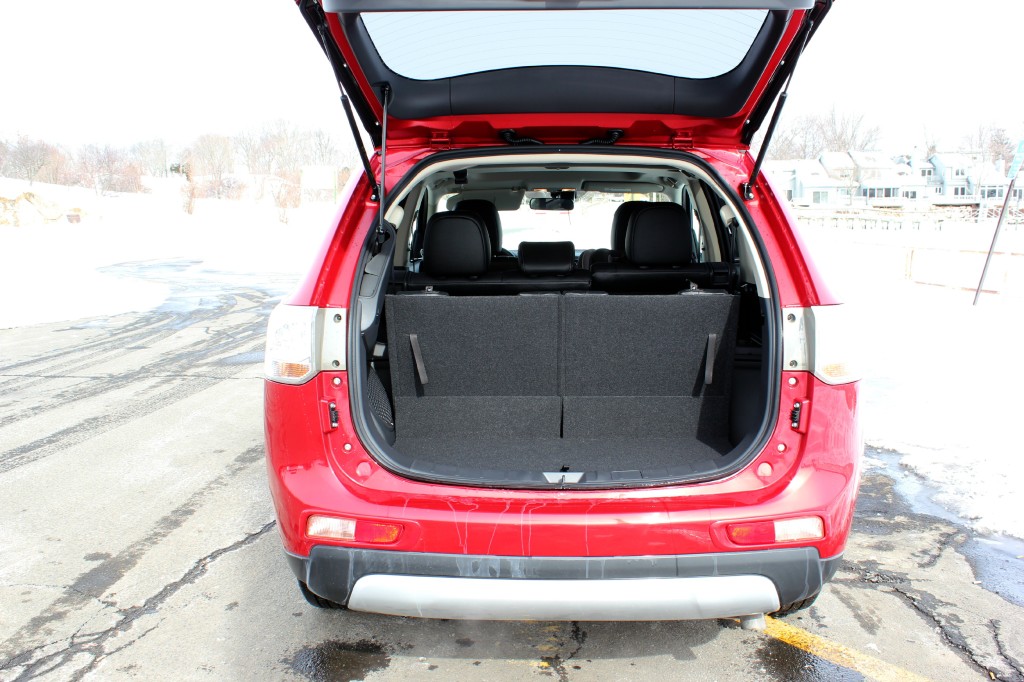 Overall I was really impressed with the Mitsubishi Outlander; I felt the safety features were really great and made me feel comfortable driving my family around in it! I think this could definitely be an option for our next car!
OH and our favorite part about the Outlander? Well, you have to go here to see it! 😉