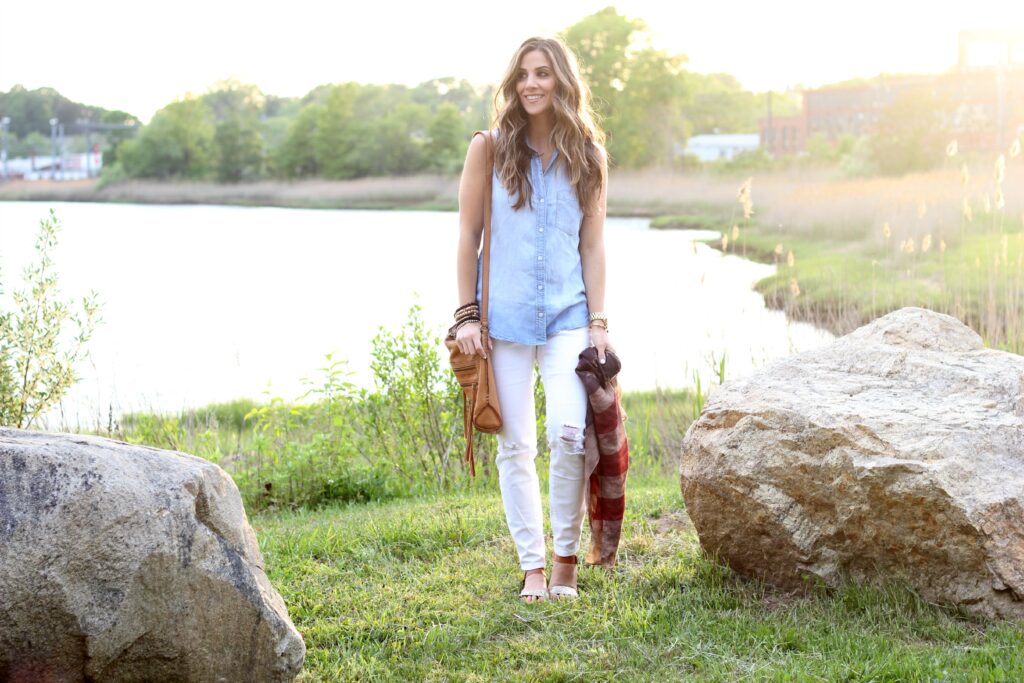 Top: TJMaxx (similar)
Pants: Destination Maternity
Shoes: Target (similar)
Bag: TJMaxx
Scarf: Polished Boutique (similar)
Bracelets: TJMaxx, Forever 21, J.Crew
Watch: Michael Kors
Today I've linked up some great Memorial Day sales for you!
Anthropologie // 20% off sale
ASOS // 20% off CODE: LONGWKND
Banana Republic // 40% off CODE: BRSUMMER
Forever 21 // 30% off select men's and women's shorts, denim shorts, knits, and accessories
J.Crew // 25% off your order CODE: SUMMERLOVE
Macy's // extra 20% off in memorial day sale + extra 25% off CODE: HOORAY
Old Navy // Up to 50% off everything
Shabby Apple // save 20% site wide CODE: MEMORIAL
I would say Happy Memorial Day, but I'm not quite sure if that's appropriate? This day is to honor our fallen veterans, and I can't imagine any family member who has experienced that loss feels "happy" about that. So while yes, we can take advantage of some great sales, and yes, we use the day as an excuse to BBQ, let's all remember what the day is really about!
A huge thank you to those families, and the fallen veterans who have sacrificed their lives to protect our country. My gratitude is immeasurable.