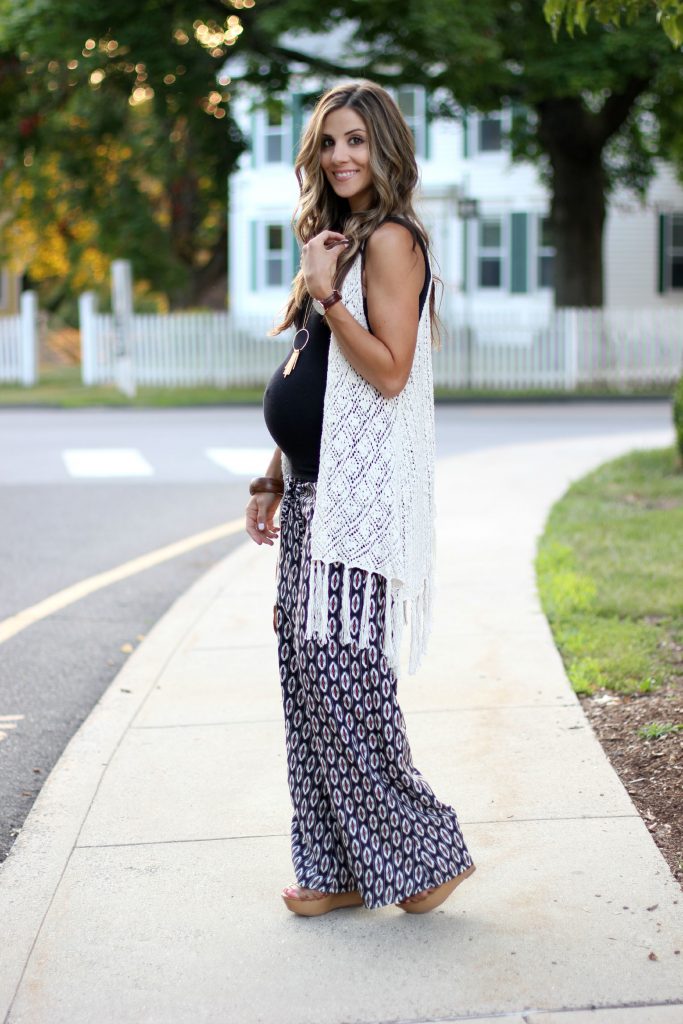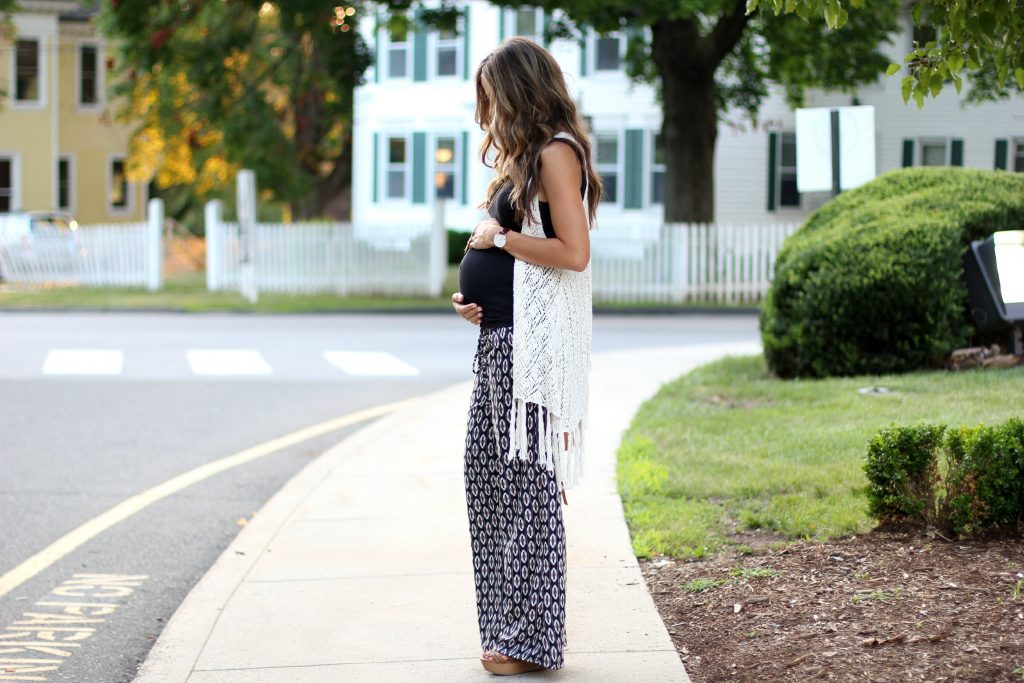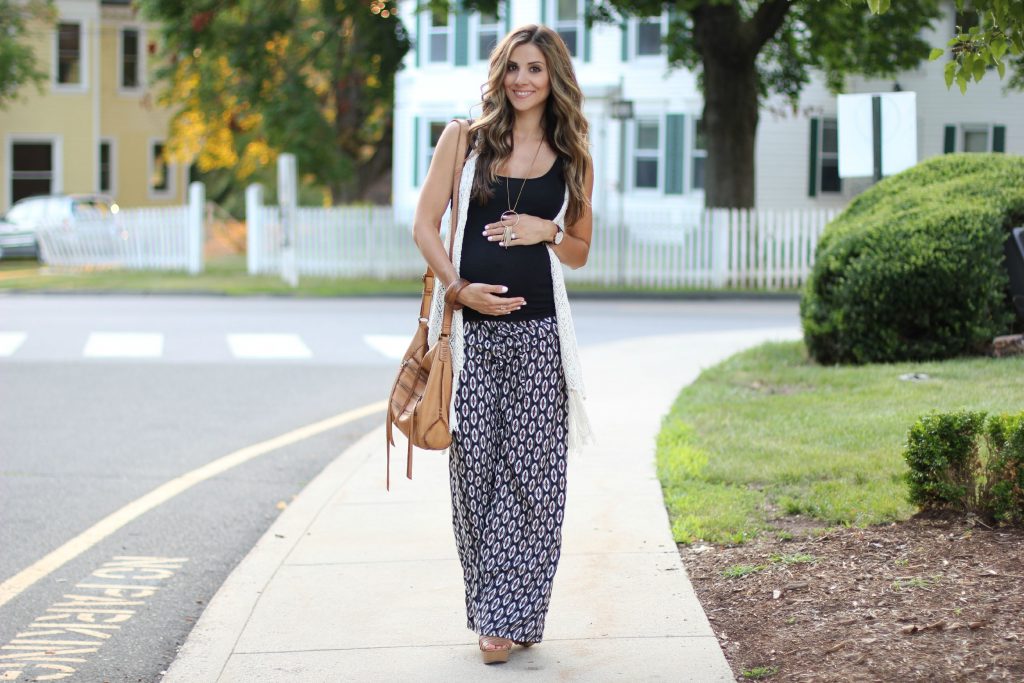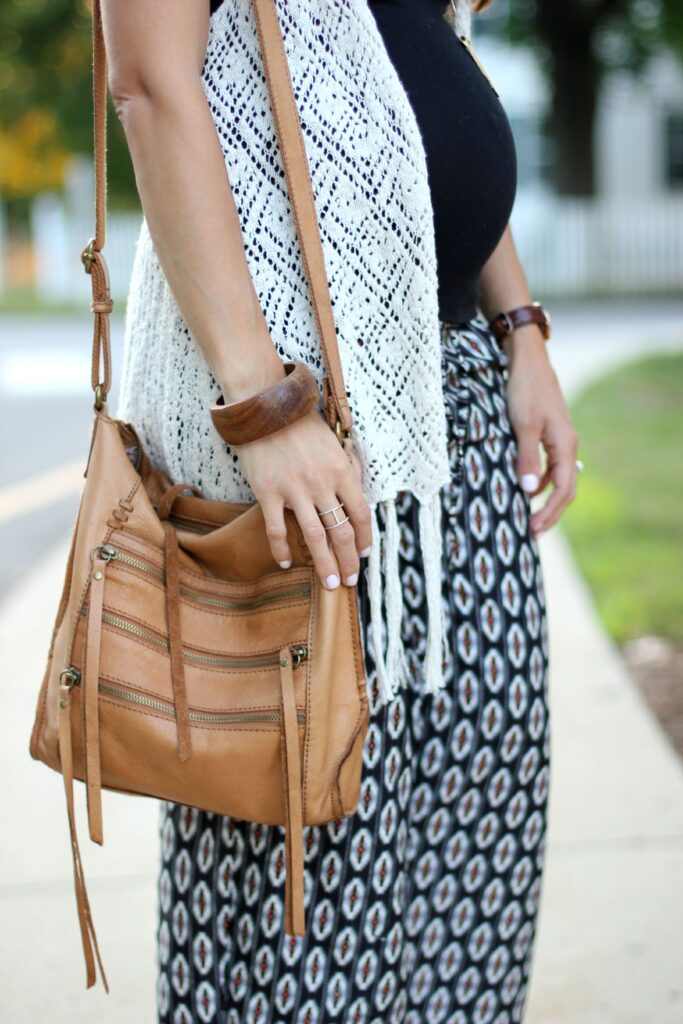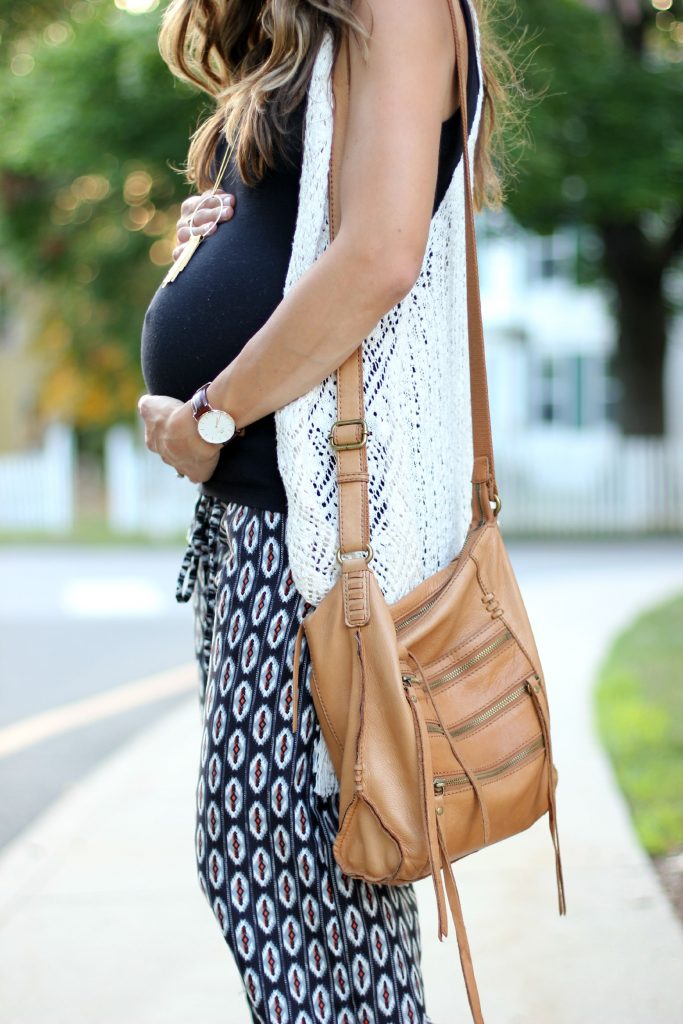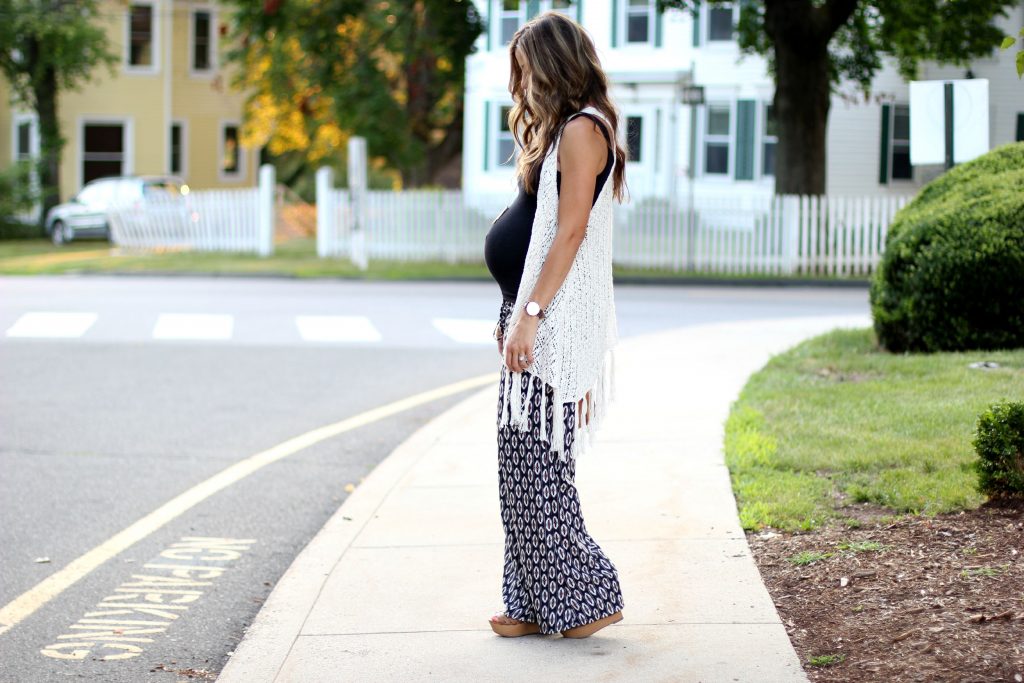 Pants: TJMaxx (similar)
Vest: Target (similar)
Bag: TJMaxx (similar)
Shoes: Target (similar)
I'm so happy these pants are still in style because, oh Lord, are they perfect for a pregnant mama! We are in full comfort mode over here, and I love that these pants are breezy even in the heat.
I'm feeling better this week, is that weird? This pregnancy has thrown me for a loop because I have some weeks where I'm not feeling so hot, and others where I feel great. I've been told pregnancy during the summer is really hard, and that is proving to be true. We had some major humidity here a couple weeks ago, and all I wanted to do was sit in my air conditioned home…which is not like me! It's cooled off, and I feel great again, but supposedly it will heat up again this week. So I'm planning on staying super hydrated and resting indoors if I need to. And maybe just sitting in the kiddie pool with Landon.
If you have any tips for making it through the hot summer, leave me a comment below! 😉

SHOP THE POST