Disclosure: This post was sponsored by AVEENO® through their partnership with POPSUGAR Select. While I was compensated to write a post about AVEENO® all opinions are my own.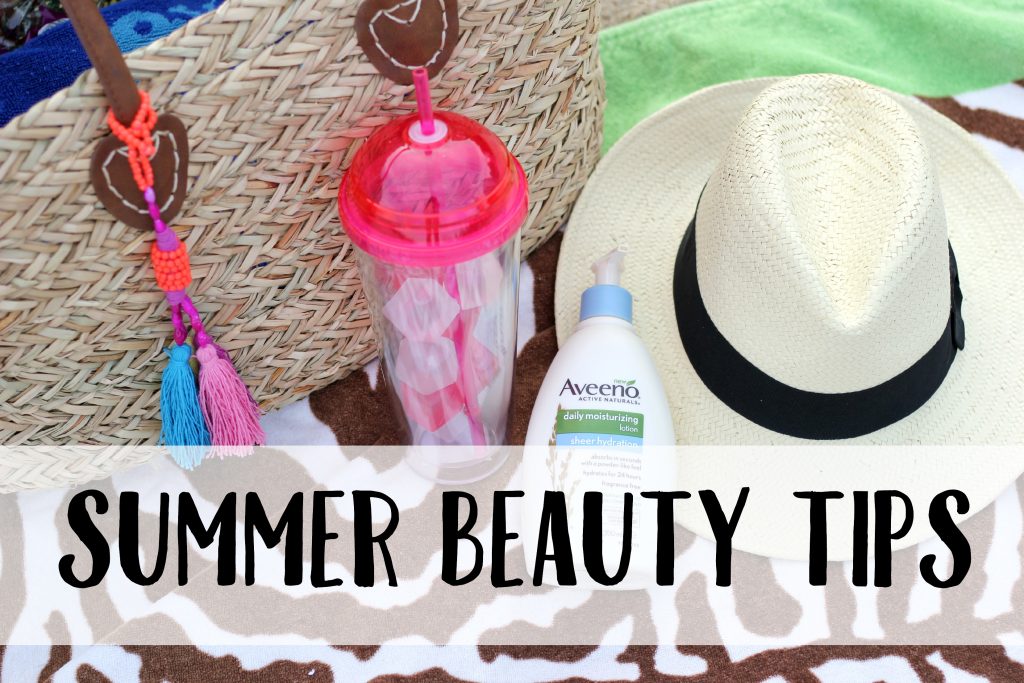 Summer is upon us, which means it's time to change up our beauty routine! I switch mine every season to accommodate the constant changing weather here in CT. The fluctuation of temperatures can be really harsh on my hair and skin, so I've learned it's really important to switch things up to help them acclimate. Here are some of my summer beauty tips!
Wear SPF. I make sure my summer makeup has SPF in for added sun protection. I also always apply SPF if I know I'll be outside for a while.
Switch up your skincare products. I'll use a heavy moisturizing facial cream in the winter to avoid dry skin, but I'll do the opposite in the summer since my skin tends to be oilier. A light moisturizer is all I need; anything else will make my makeup slide right off (and cause breakouts). Find what works for your skin type!
Wear a hat. I never used to wear hats until I realized their importance last year. Not only do they protect your face from the sun, but they also protect your hairline. I can't tell you how many times I've forgotten to put SPF on my hair part, only to realize it was fried by the end of the day. If I'm going somewhere I'll be outside the majority of the time, I'll bring a hat for extra protection.
Use a sheer hydration lotion. Even though our skin is hot and sweaty in the summer, it doesn't mean to forgo your lotion! Our skin needs hydration even more in the summer, believe it or not! To keep my skin feeling fresh, I switch from a heavy lotion to a sheer hydrating lotion like AVEENO® DAILY MOISTURIZING SHEER HYDRATION LOTION. It moisturizes my skin without leaving it feeling greasy or oily – which is necessary during the heat and humidity! I apply after I get out of the shower, and at night if I've been outside in the sun that day. I love how lightweight this lotion feels!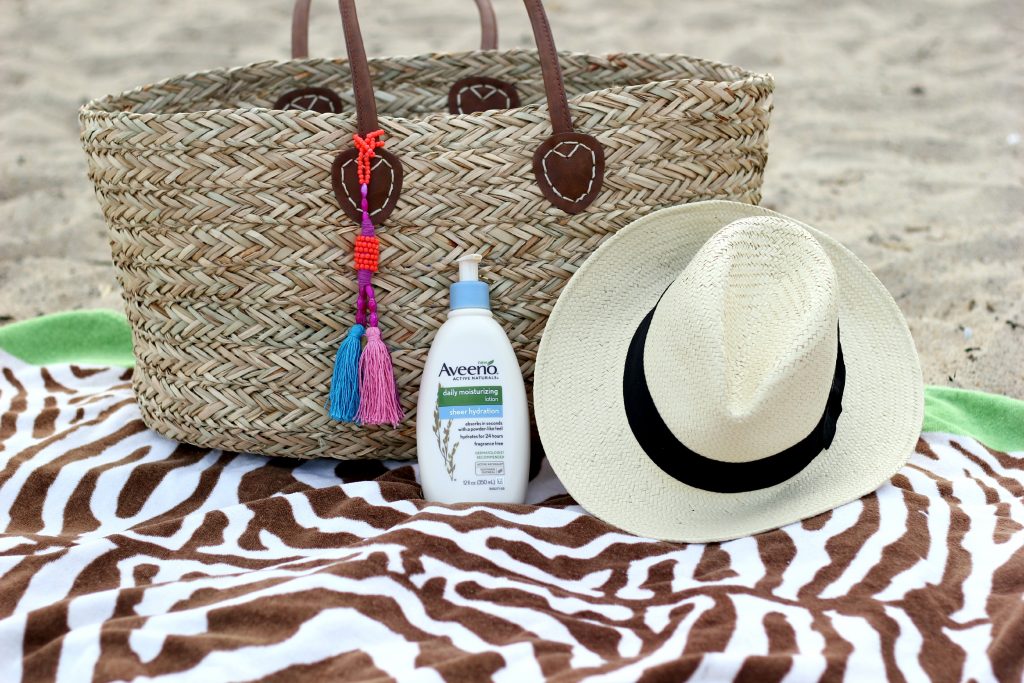 Use a mattifying primer. This is necessary for me to combat excess oil! A primer mattifying primer will not only keep your makeup from sweating off your face, but will avoid you from looking "shiny!"
Lighten up your beauty routine. I typically wear a heavier coverage foundation in the winter, but for the summer I'm drawn more to BB or CC creams. I like a lighter coverage and quicker application, especially because I want to be outside as much as possible (that's what happens when your winters are TOO long!) I'll also use a finishing powder, cream blush, and I'll even lighten up eyeliner for a beachy, more natural, dewy look. Throw on some gloss, and you're good to go!
Forgo the heated tools. I love that messy hair is totally acceptable in the summer, because you can fake like you were at the beach all day. I'll curl my hair on day 1, but then use a sea salt spray on day 2, 3, and even 4 of unwashed hair. I'll first use a dry shampoo to combat any excess oil, but then spritz some salt spray, scrunch, and go! Summer is the BEST time to get away with carefree, messy hair!
Hydrate!!!! It's so easy to get dehydrated in the summer, so I always keep a water bottle on hand, preferably one with a straw. I notice I drink more with a straw cup! Not sure if there's actual science behind that, but try it! 😉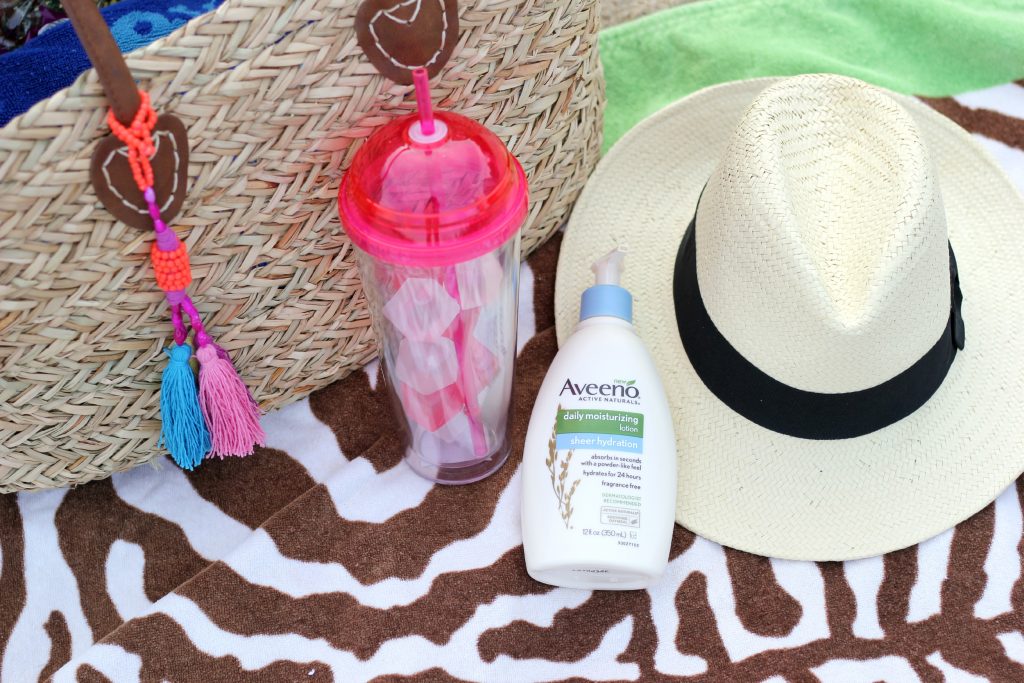 What would you add to the list?
Don't forget to check out AVEENO® DAILY MOISTURIZING SHEER HYDRATION LOTION for your summer skin hydration needs!