This post is written in collaboration with AVEENO®. All thoughts and opinions are my own.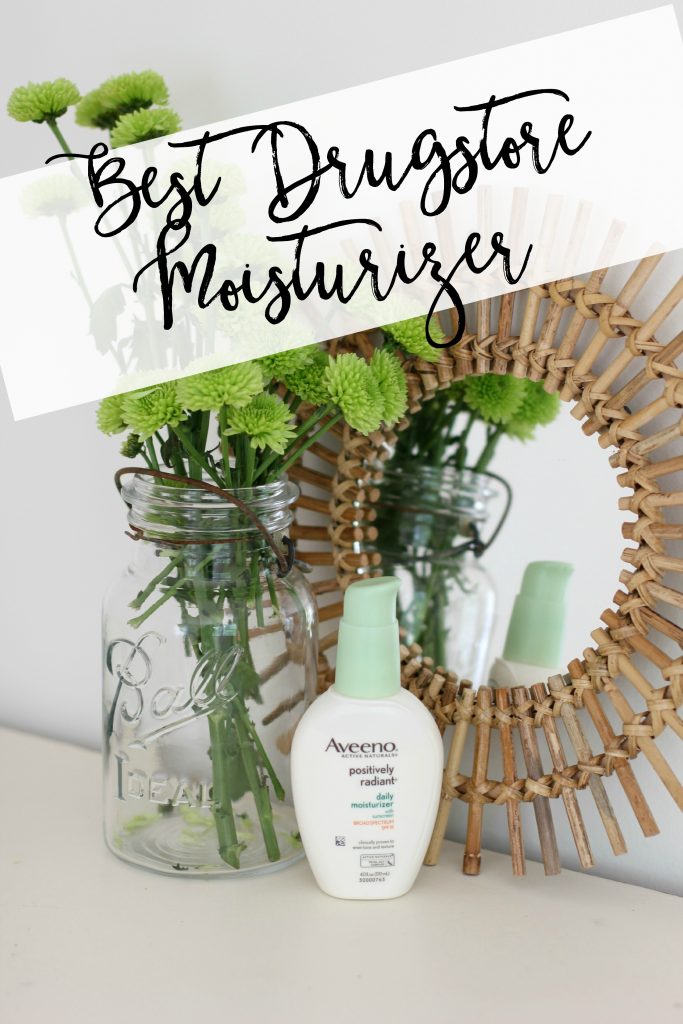 It's no surprise that I love my high end skin and face products, but there are so many times when I'm in a pinch and need to pick up something quick at the drugstore. Or, when I just don't feel like spending crazy money on skincare products (we've all been there, right? Let's be real here. It's expensive!). I also get a little weirded out packing my expensive stuff whether it be for trip or, oh I don't know…like for the hospital? I feel like it's so easy for things to get misplaced that I would rather pack a good inexpensive option that I don't feel guilty about replacing!
During my years of "research" (it's research, right? Buying and testing out beauty products? 😉 ) I've learned which drugstore brands are tried and true. And the winner for skincare every time? AVEENO®!
What I love about AVEENO®: 
It's oil-free.
It's hypoallergenic.
It's non-comedogenic.
I've been more and more particular about what I put on my skin lately, and AVEENO® fits the bill through and through.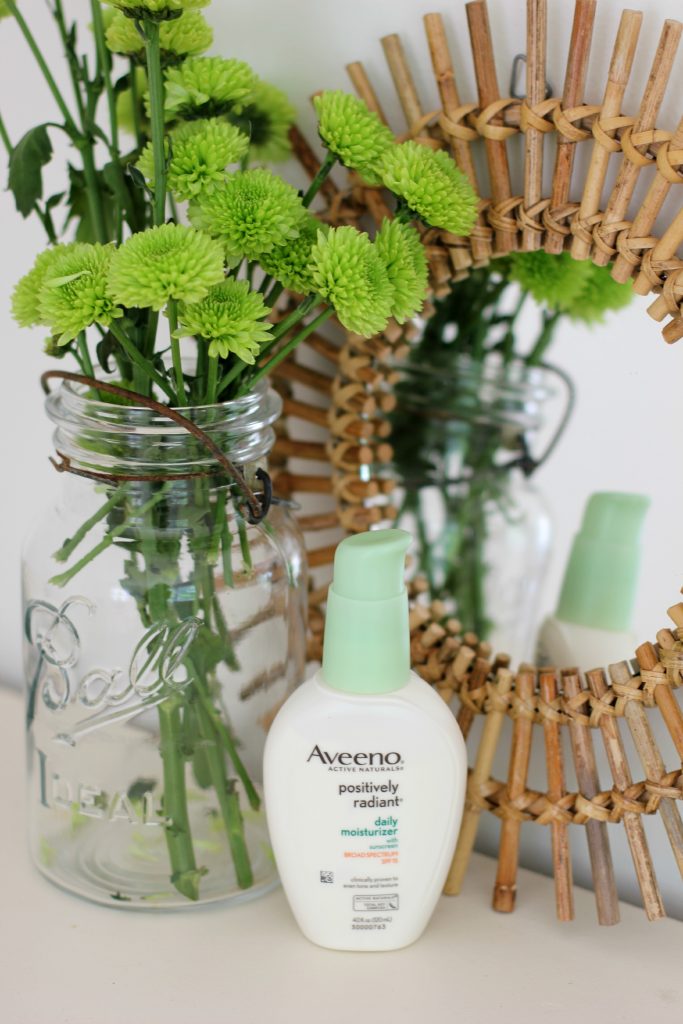 AVEENO®'s Positively Radiant Daily Moisturizer with SPF 15 is the best drugstore moisturizer! The ACTIVE NATURALS® Total Soy Complex and natural light diffusers, it works to naturally even skin tone and texture and help improve the look of brown spots. This is clinically proven in just 4 weeks, and leaves skin looking luminous! What woman doesn't want that, and on a budget?! I also really like that it has SPF in it because then I have added protection throughout the day. It's also lightweight, which is great for under makeup.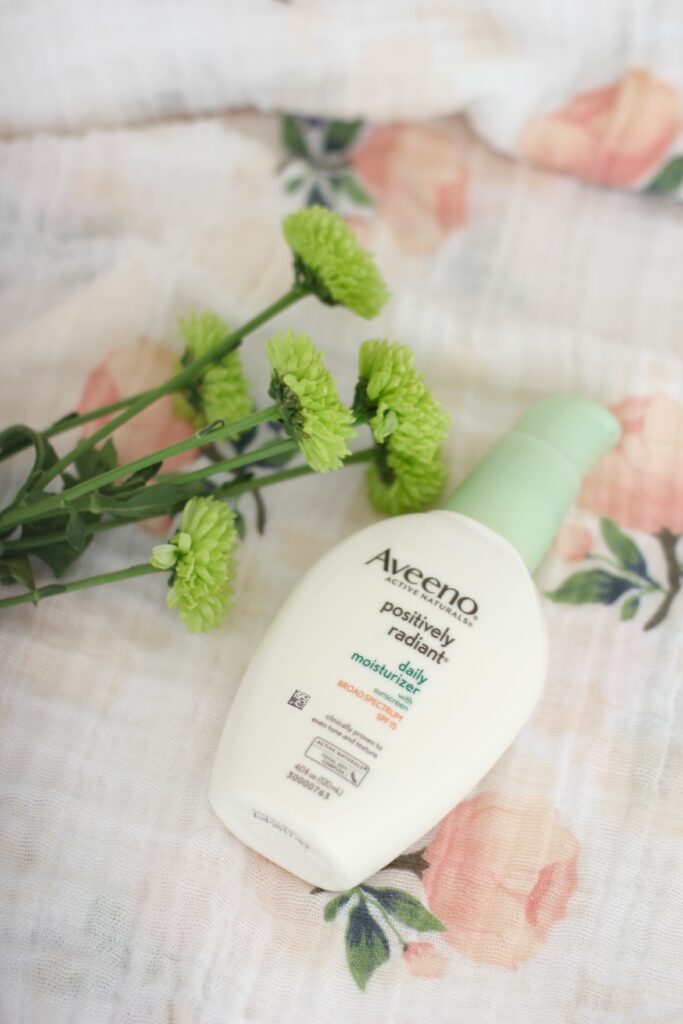 So next time you're in a pinch, or you're looking for a great budget friendly moisturize, try AVEENO®'s Postively Radiant Daily Moisturizer with SPF 15! Your skin will thank you. 🙂