Thanks to LISTERINE® I'm practicing good oral care as part of a sponsored post for Socialstars. #RinseMadeRad
I absolutely LOVE the look of plaid for the fall season. I always bust out my plaid attire from headbands to scarves to bags, and even incorporate some plaid within my home decor. It's such a fun print that just exudes all things fall! I found some really great plaid items to share with you today, for any of you who love it as much as I do!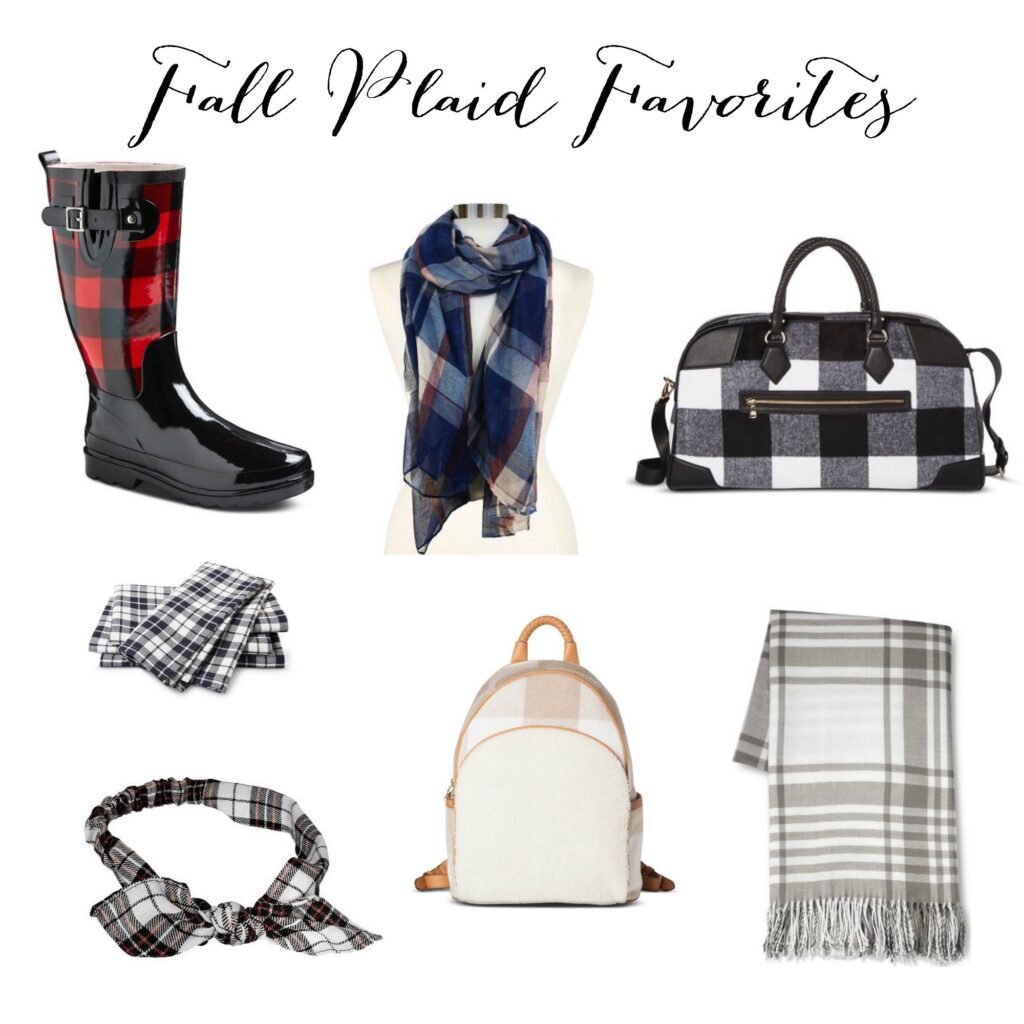 Plaid rainboots: How adorable are these? The plaid print adds a little pop of color and would look great with a neutral outfit.
Plaid scarf: A must-have in every girl's fall wardrobe. I love wearing mine with an oversized sweater, some jeans, and riding boots. You can never go wrong with a plaid scarf!
Plaid handbag: Normally I wouldn't go for a plaid handbag, but I LOVE the black, white, and gray print of this one!
Plaid blanket: I actually just purchased this, and I'm in love. I love the gray and white neutral tones, and it's SO warm. I love how it adds some coziness to our home for fall.
Plaid backpack: I can't decide if I like this or the handbag better! This is insanely cute, and I have a feeling it will end up in my closet.
Plaid headband: Cute with a topknot on days you just don't care, this plaid headband is the perfect fall accessory to spice up an outfit!
Plaid napkins: These are super cute for hosting a fall dinner, and I may scoop some up for Thanksgiving!
As you can see, the beloved plaid print is hitting everything this fall season…including some of my favorite products! LISTERINE® is taking part in TARGET®'s Mad for Plaid collection with their limited edition plaid bottle! The new plaid-inspired LISTERINE® Antiseptic will be available only at TARGET® from 9/13 to 10/31 for $4.99.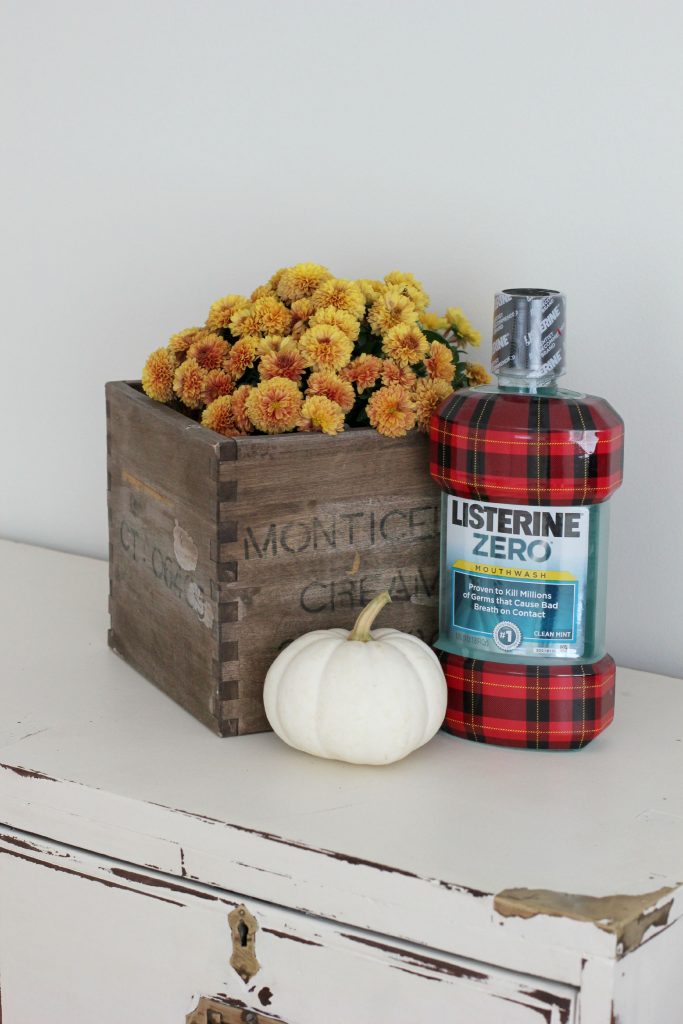 My husband is a big LISTERINE® user, and we like that its the world's number one dentist-recommended brand of over-the-counter antimicrobial mouthwash and carries the American Dental Association (ADA) seal of acceptance. I totally scooped up the plaid bottle for him during my latest TARGET® trip!
And right now TARGET® has the following Cartwheel Offer for 10% off, Buy 3 bottles get one free (in-stores)!
To find out more about LISTERINE® Brand products, visit www.listerine.com