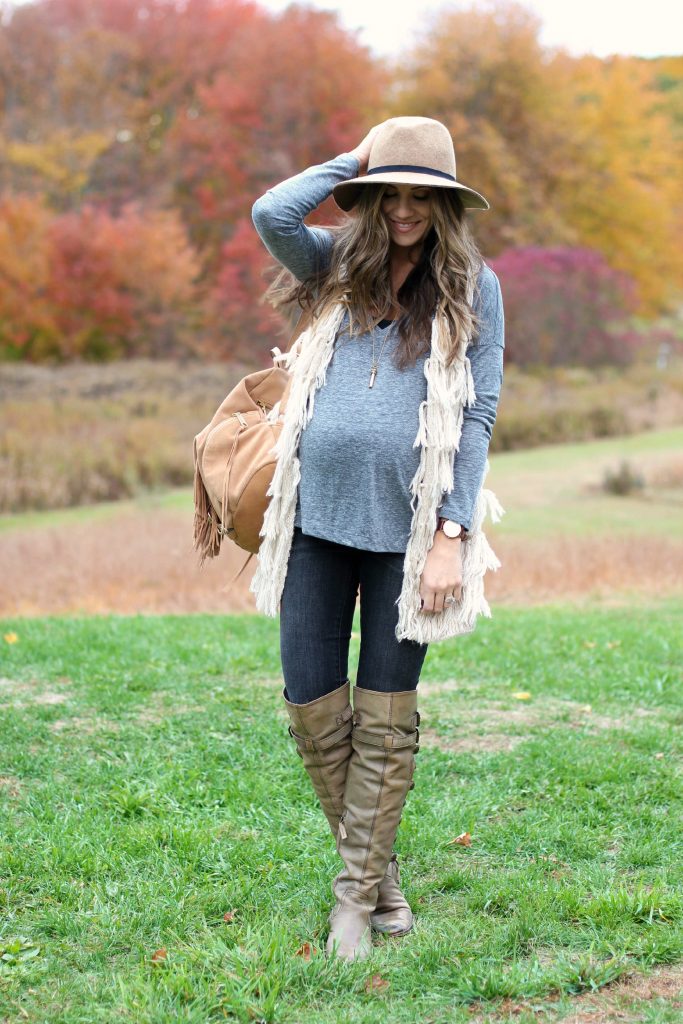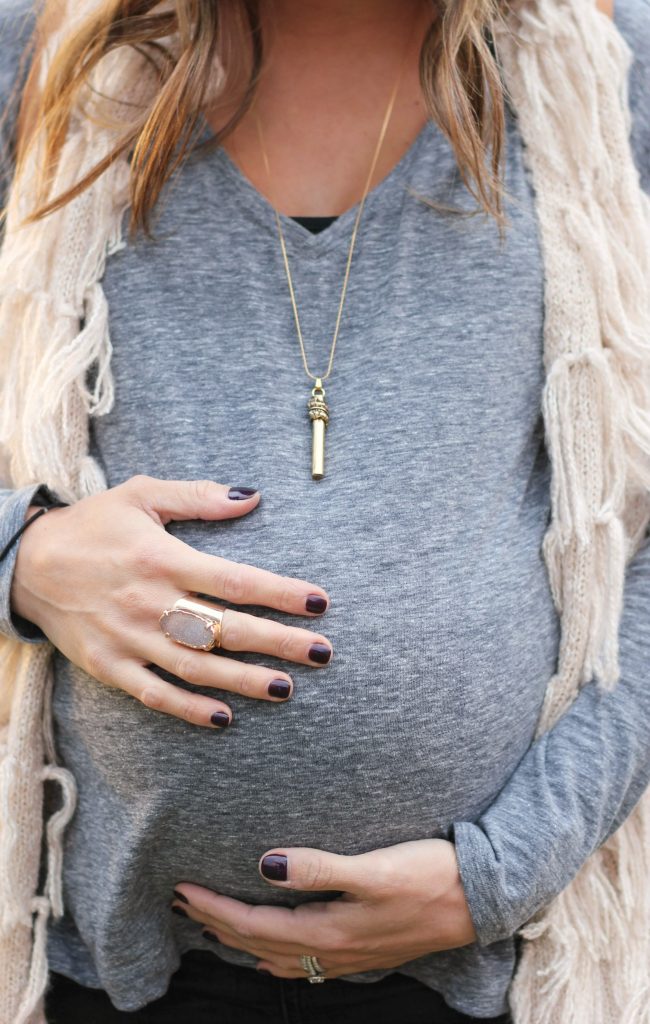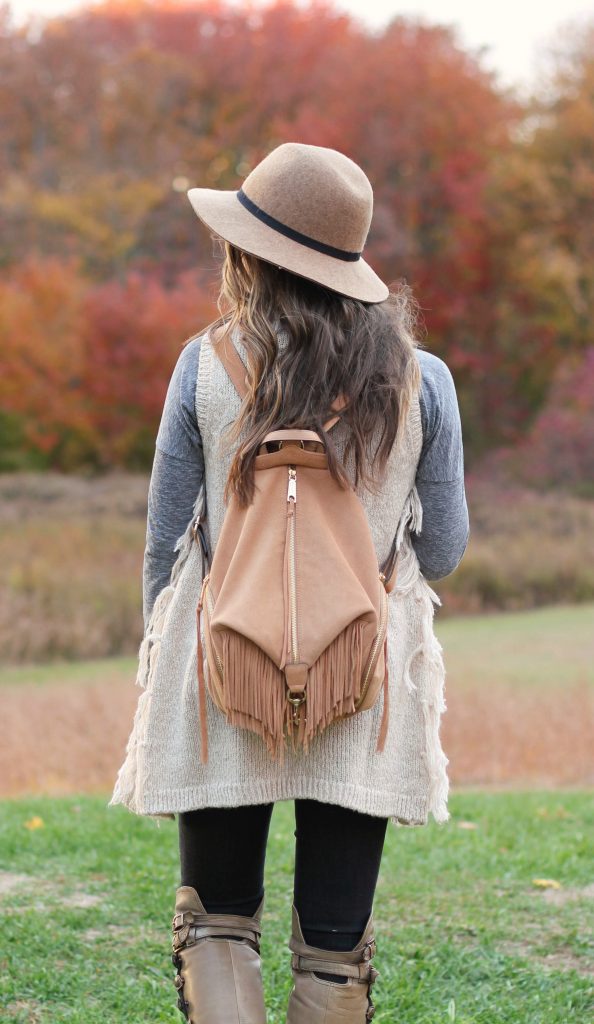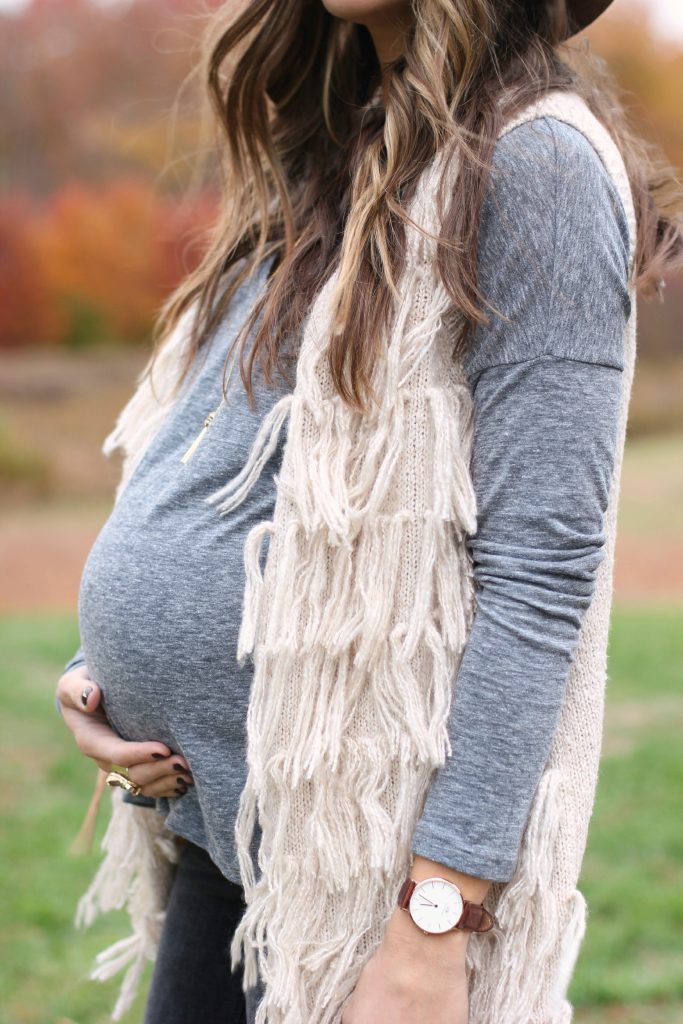 Vest: H&M (Anthro version) // Top: Old Navy // Jeans: Target // Boots: Sam Edelman // Hat: Nordstrom // Necklace: c/o Alex and Ani // Ring: Love Strung // Bag: Rebecca Minkoff
I've had my heart set on this vest from Anthropologie but couldn't bring myself to spend over $100 on it given that I'll be on an (unpaid) maternity leave and we also have home renovations in progress. So when I was browsing H&M for the first time forever today (like actually IN the store!) and laid my eyes on this fringe vest, I just about FREAKED. It's so similar, and less than half the price! I even scored a random coupon in store (when does that ever happen?!) which made it that much better. I have a million outfits envisioned for this baby, but this is as good as it gets today because I barely fit into any tops anymore.
If you haven't bought these boots yet, I highly suggest you consider 😉 They've been a favorite of mine for years now and they've yet to get old. I also wear them more than any other pair of boots and can attest to the fact that they hold up REALLY well. Mine definitely don't look as old as they are!
Maybe we'll have a baby this week?! Stay tuned.

SHOP THE POST