Thanks to LISTERINE® I'm practicing good oral care as part of a sponsored post for Socialstars #Listerine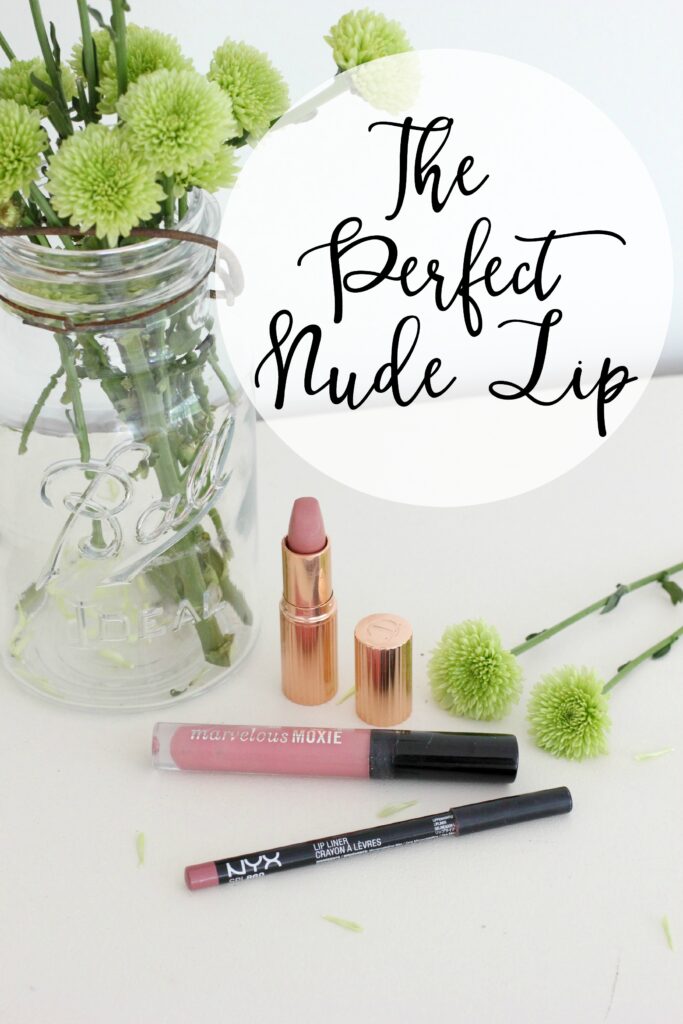 Awhile back I wrote this post on achieving the perfect nude lip (also, omg the difference in my face between being 0 months pregnant and 9 months pregnant. Holy moly). Well while I still love the lipsticks I used back then, I've found an even BETTER version of my perfect nude lip. I really love nude colors that have a little pop of pink to them, for a more natural look. This one is just that!
As I've mentioned before, I'm drawn to more neutral lipstick shades than bright colors. For some reason the bright reds and pinks just don't always look how I want them to on me. I think I'll forever be changing up my nude lip, but I'm so happy with this one that I think it will stick around for quite some time!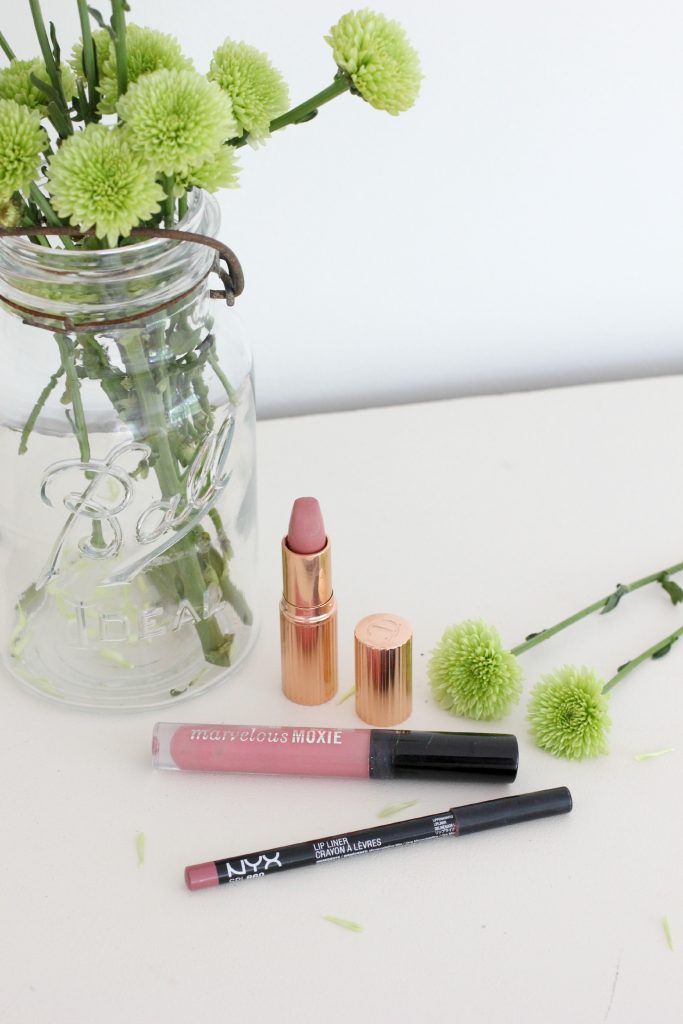 1. Line lips with NYX Lip Liner in Peekaboo Natural.
2. Apply Charlotte Tilbury Matte Revolution Lipstick in Miss Kensington.
3. Apply a few dabs of Bare Minerals Marvelous Moxie Lipgloss in Rebel.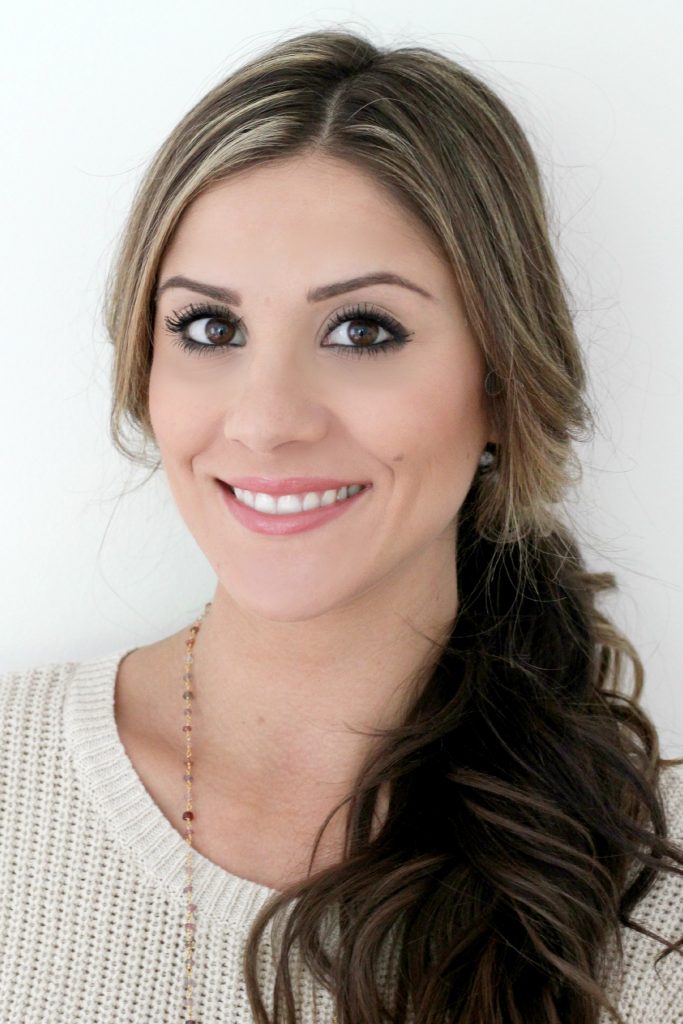 And there you have it! The perfect, slightly pink nude lip. It looks great with smokey eyes or with your everyday makeup. And this lipstick smell heavenly!
I don't know about you, but I feel like teeth play a huge role in lipstick coloring. I can totally tell if I've been drinking too much tea when I put my lipstick or lipgloss on….they look duller and like they need a little refreshing. That's why I make sure to brush my teeth and use LISTERINE® before applying my lipstick! Brushing your teeth alone misses 75% of your mouth (that's a HUGE number) which leaves millions of germs behind. Including LISTERINE® in your teeth regimen will virtually kill 100% of your mouth, and help you achieve up to five times healthier gums in up to 2 weeks!
Did you know half of all Americans aged 20-64 have lost a tooth due to oral disease? My husband is about to be one of them. I've been on him like crazy to start taking better care of his teeth so he doesn't end up toothless by the time he's 40! And more than 9 out of 10 people say they feel better overall when their mouth feels clean (this is me!) It's not just about how my lipstick looks!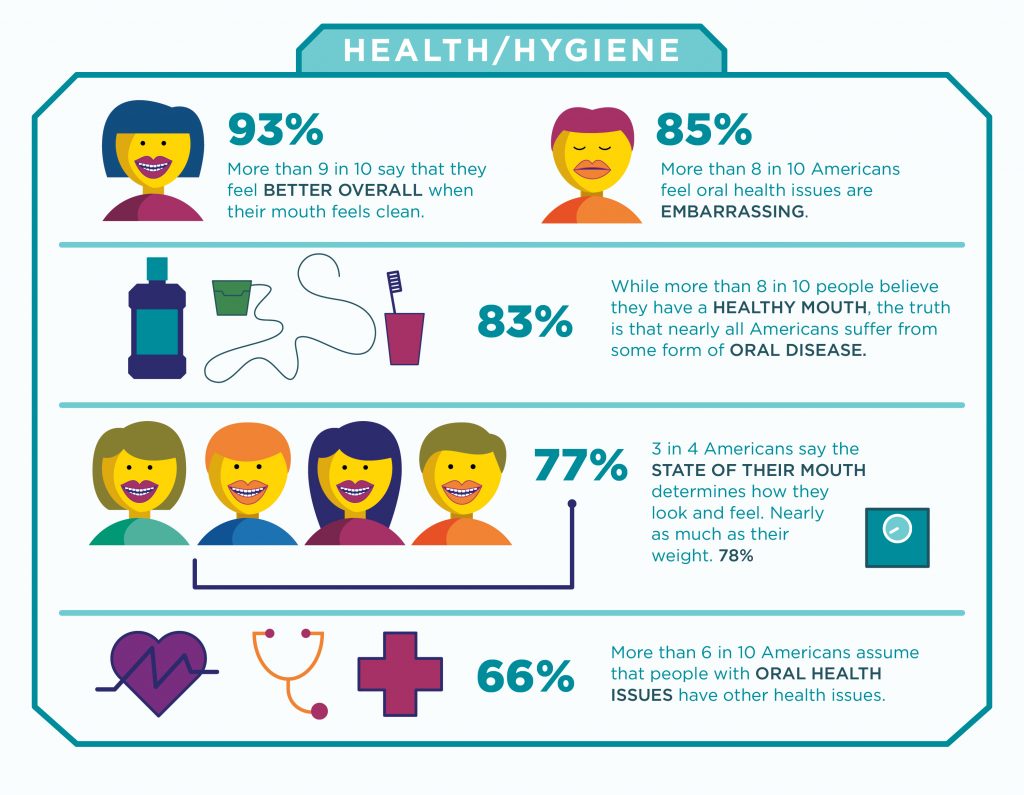 LISTERINE® is committed to promoting healthy oral care habits, that's why they're partnering with Oral Health America, who's FALL FOR SMILES campaign is committed to educating the public about the positive impact good oral health can have on one's overall health and well-being. OHA's mission is so important to LISTERINE® they are jump starting the giving with a $20K donation, with the hopes of reaching $40K through consumer engagement. So remember to brush and use LISTERINE® daily to help your mouth stay healthy! Your lipstick will only accentuate that beautiful smile!
All data referenced in this post was provided by the LISTERINE® Brand Survey. To learn more, please go to http://www.listerine.com/healthy-mouth-vs-unhealthy-mouth.