This post is written in collaboration with Rack Room Shoes. All thoughts and opinions are my own.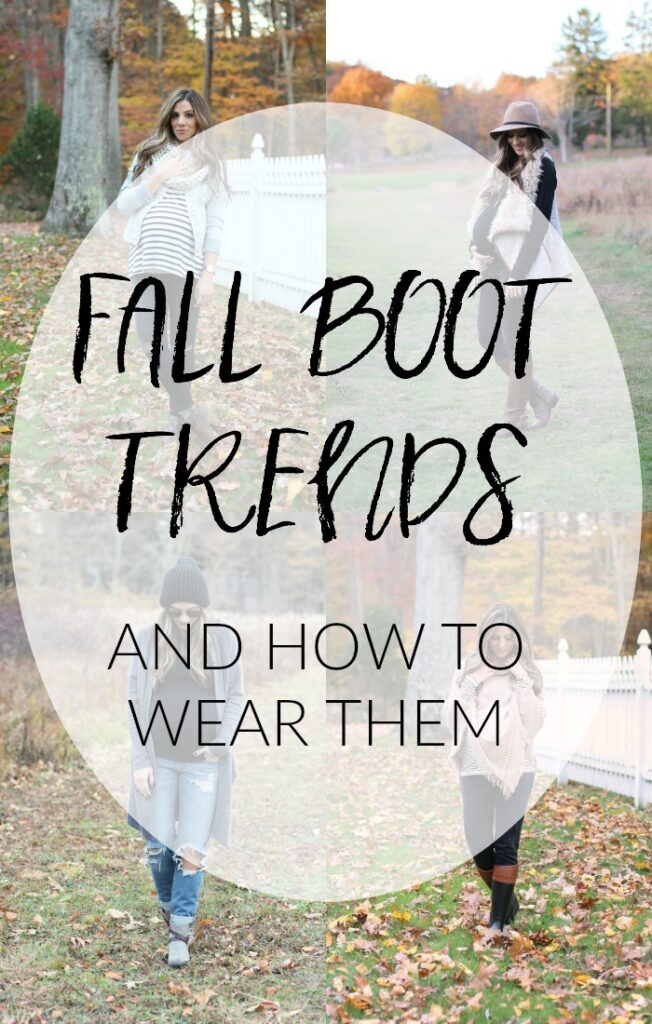 It sounds so blogger cliche, but my favorite part of fall is being able to wear a variety of boots. My closet is proof that I'm a boot addict…..I have boots of all shapes and sizes and I display them all too proudly. I typically go for comfort when purchasing shoes, and the same goes for my boots. I look for investment pieces that can be worn throughout the years and won't go out of style. Today I'm teaming up with Rack Room Shoes to show you this fall season's top boot trends and how to wear them!
Trend: Rainboots
Wear them with: Tucked in jeans, dresses, skirts
 Living in New England, these are a MUST for fall. With fall comes hurricane season, and we are sure to have quite a bit of rain at some point. Plus, rainboots don't need to just be worn for fall, but winter and spring too! Rainboots will always be a staple closet item, and I love these Dirty Laundry Raffle ones from Rack Room Shoes. Their black and brown tones making them sure to go with any outfit! Here I've style them with jeans tucked in and a cozy poncho, but I also love wearing them with a casual dress or skirt for a different and unexpected look.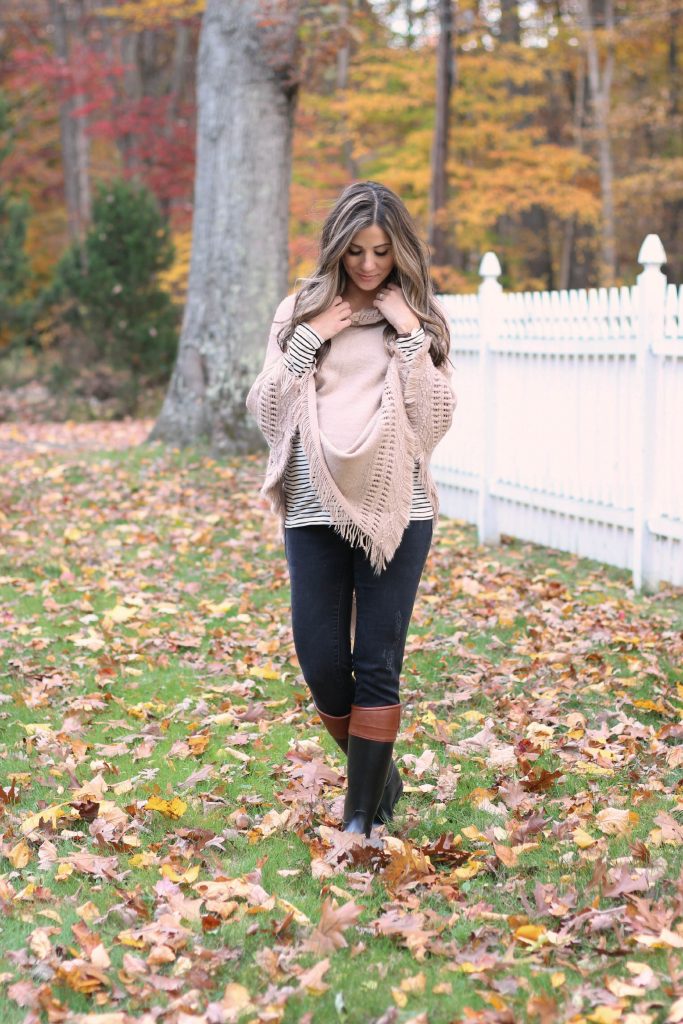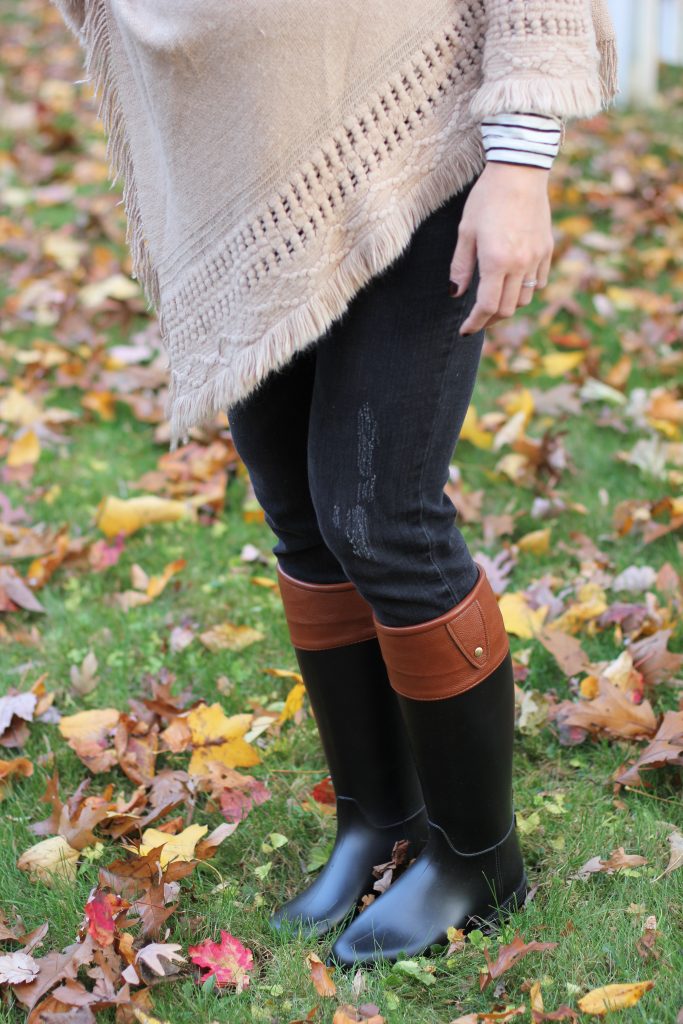 Trend: Heeled Booties
Wear them with: Cuffed jeans, dresses, skirts, or leggings to elongate legs.
I don't wear heeled booties as much as I do flat booties, but I really love them when I'm looking to add a little extra height to an outfit. Sometimes a gal just needs an extra couple of inches, ya know what I mean? They also add a slightly dressed up look to a casual outfit, without being too dressy (does that make sense?). For instance, below I styled them with a smile denim on denim look and I love that these Limelight Jena booties take it a step up from super casual.
Trend: Lugged Sole Ankle Booties
Wear them with: boyfriend jeans, cuffed skinny jeans, leggings, dresses with tights.
Ankle booties come in all shapes and sized but I'm really love these Eurosoft Tiana booties at Rack Room Shoes. They're super casual with a slightly rugged look from the lugged sole, yet the harness detailing adds a trendy touch. I love throwing ankle booties like the Tiana on for running quick errands, and I especially love how they look with a pair of distressed boyfriend jeans. The wider and more masculine fit of these booties allow for a less refined look.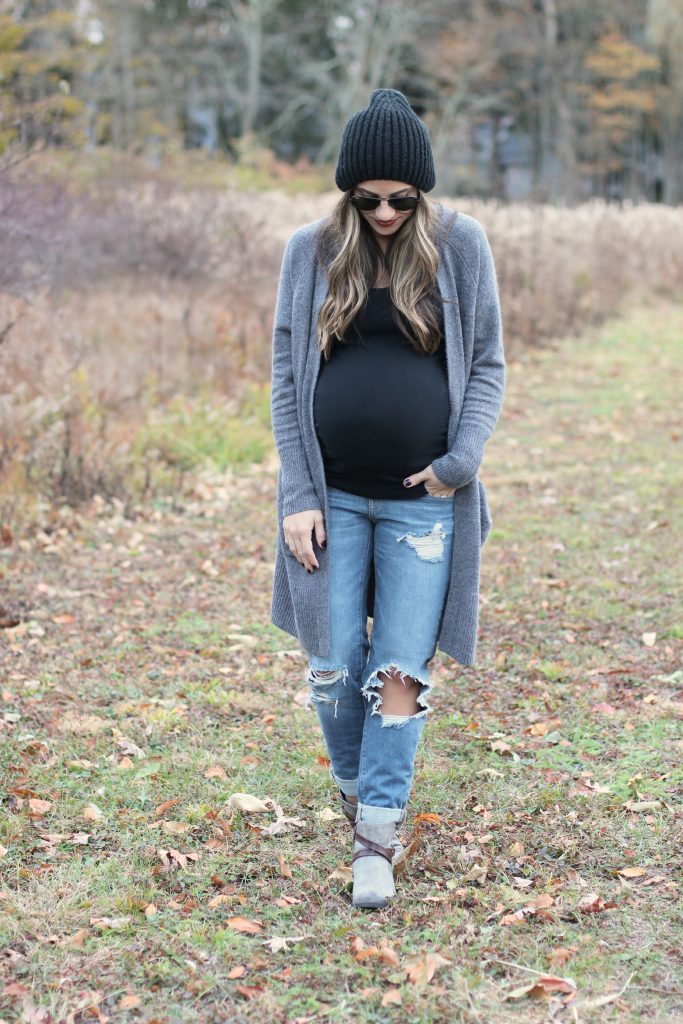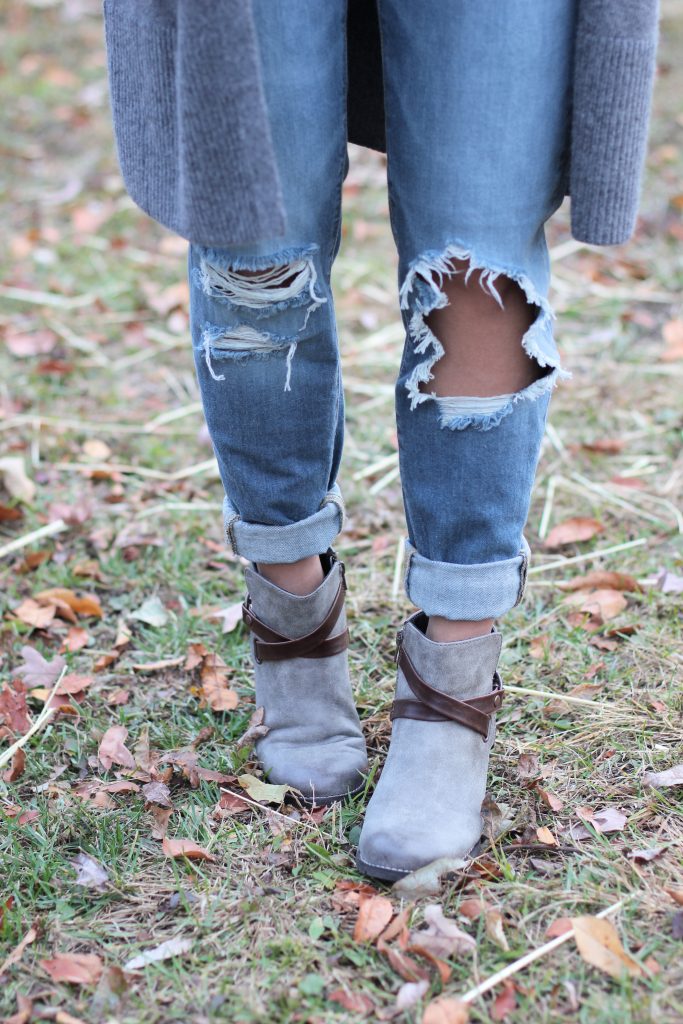 Trend: Riding Boots
Wear them with: tucked in jeans, dresses, skirts, leggings.
Ahh, my favorite boot trend, ever. So incredibly versatile, and probably the most worn in my closet. Riding boots are one trend that will never go out of style, which is why I never think twice about investing in a pair. With the ability to be worn in multiple ways, these Steve Madden Aktor boots are sure to add style to any outfit throughout the cooler months. I styled them traditionally with some jeans and a fur vest below, but they're also great with oversized sweaters, cardigans, and even dresses for a different look.
Each of these gorgeous pairs of boots can be found at Rack Room Shoes.  Rack Room Shoes offers on-trend footwear for the entire family at really affordable prices! Their overall fall footwear trends include chunkier heels, mixed media, zipper details, and fringe to name a few. Rack Room Shoes offers a wide selection of top brands (like these Steve Madden boots) and offers Buy One Get One 50% Off on almost all styles (of equal or lesser value)! Plus, with their Rack Room Rewards® program, customers receive instant savings on shoes for the family!
What fall boot trends are you wearing this season? Check out Rack Room Shoes to snag some great deals!