This is a sponsored post written by me on behalf of Create the Good. All opinions are 100% mine.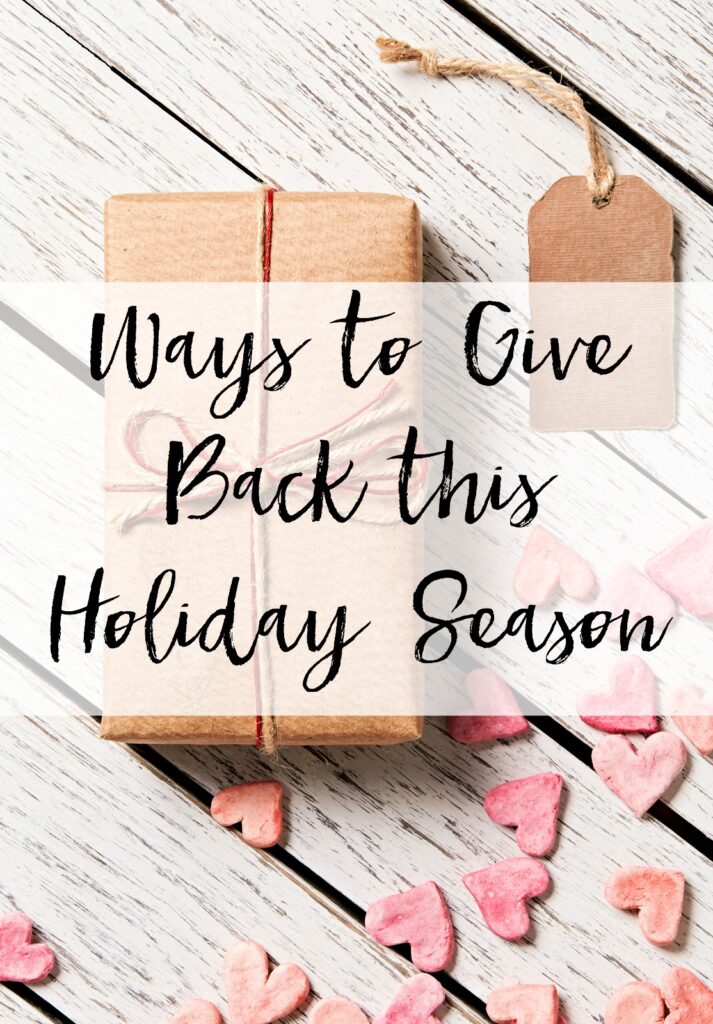 I've known for a long time that my career of choice would be nursing. When I was in high school I decided to become a nurse's aide as a way to gain some very minor experience and as something to write on my college applications. I was an aide from sophomore to senior year and became very, very close with the school nurse as a result.
One of the main things I assisted her with was the Food Drive she ran around every holiday. She would spend weeks collecting canned goods for families in our town to present them with for the holidays. She also participated in Adopt a Family, which purchased holiday gifts for a certain number of families in town. I was working in retail on the weekends and would use my store discount to purchase clothing for some of the family members. I would also run errands for the nurse and purchase gifts for the kids as well. When it came time to delivery, I would hand deliver some of the food and gifts to the families.
I'll never forget the moment of clarity I had from all of this, as it feels like just yesterday. Sometimes the family members would come to the school for their pick-up, and one woman in particular needed some help getting the bags of food in her car. I was in the nurse's office during that time and offered to help load her car up. As I was walking out with the woman, she grabbed me and embraced me in a HUGE hug, with tears streaming down her face, and told me how grateful she was for the food. I remember her saying, "The world needs more people like you. You have no idea what you've just done for me and my family." It was a moment that will stay with me forever (it's been over 10 years!).
I continued helping with the Food Drive even after I graduated and was in college. Unfortunately I had to stop due to relocating and nursing school (if you're a nurse, you know how freaking hard it is to do ANYTHING in nursing school), so I've tried making up for it by giving back in other ways. The school nurse I was so close with has since then passed away, which was incredibly heart breaking for me given the memories I have from her. This year I plan to Adopt a Family or contribute in some way to honor her memory.
I recently learned about Create the Good, a program that is running a 25 Days, 25 Ways to Give campaign. This campaign encourages friends, family, coworkers, etc. to do one positive action for the day to help another person. I love that it provides you with ideas, which range from providing a meal for the homeless to donating clothes to those in need. Create the Good makes it easy to connect to volunteer opportunities right in your own community, which I personally feel is where we need to provide help the most! If you sign up for Create the Good (it's free), you'll be entered to win a trip to Smuggler's Notch Resort in Vermont or you could win 1 of 25 $100 gift cards.
Since my life is currently a little hectic (new baby), Create the Good is making it really easy to come up with ways to volunteer. I already have a large amount of clothes headed to donation, and I'll be contributing to the Food Drive at my former high school. I also plan on spreading a little holiday cheer and paying it forward in the Starbucks line the next time I'm in the drive thru! We live a really crazy, scary world right now, and while I'm all for helping people all over the world, I love focusing on those who need help here at home. The only way we can be a strong community is to help each other, in whatever way that may be. I pray that I can raise Landon and Noelle to volunteer and help others who need it, and the only way to teach them is to lead by example. My boy already enjoys being a big helper, and I want to encourage that in all aspects of his life. Hopefully Noelle will follow suit. 🙂
I encourage you to sign up for Create the Good and participate in their 25 Days, 25 Ways to Give campaign and do at least one positive action a day to help someone this holiday season. And if not, I encourage you to use the website to find local volunteer opportunities in your community! I can promise the joy you will feel from helping someone in need will be the best gift you can receive this holiday season! Happy giving!