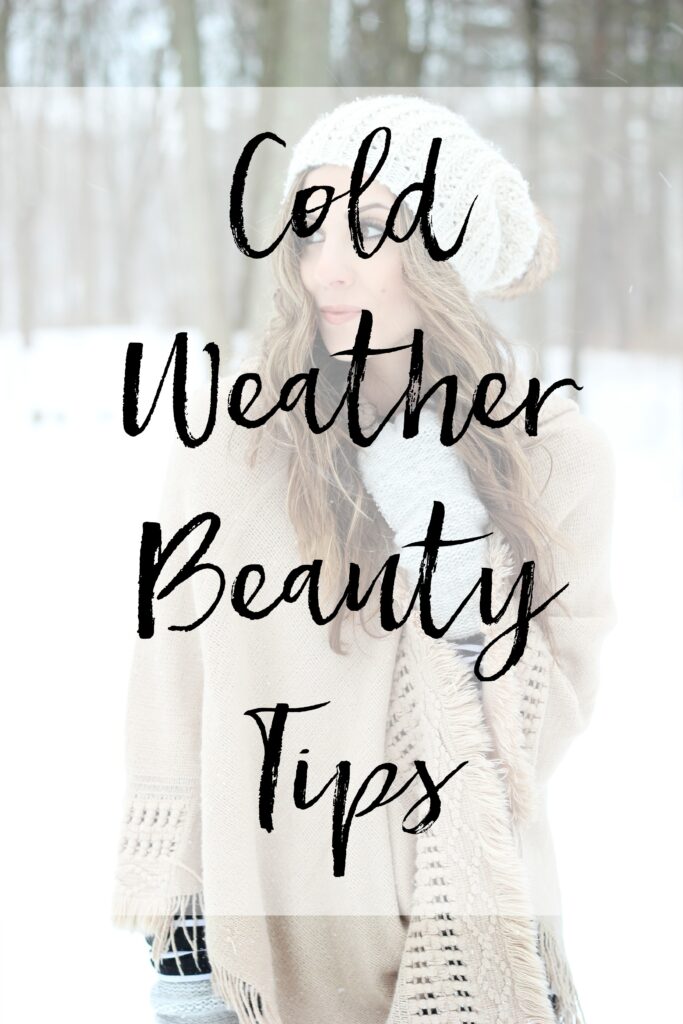 The cold weather season is upon us, which means it's time to change up my beauty routine! Living in New England means I have to adjust with the ever changing temperatures, especially during the spring and fall. We will have one day that's in the 30s-40s, and the next day will be mild in the 60s. My skin is always the first thing to be effected by this drastic climate change, so I'm sure to adjust my routine accordingly. I have a few cold weather beauty tips I always put into play during this time of year to help my skin stay and feel fresh and hydrated.
Switch up the moisturizer. In the cooler months, I always switch to a thicker, more hydrating moisturizer because my skin tends to dry out very easily. When my skin is dry, it leaves my makeup looking cakey and unnatural, so the first step in correcting that is appropriate skin care. I look for a hydrating moisturizer, yet one that's oil-free to avoid it from being too greasy. I always apply my moisturizer in the morning and at night, every day. Also, use a thicker body lotion as well. I switch over to body butters (or even body oils) in the winter because they're a thicker, richer consistency and more moisturizing. I've found that daily use really helps prevent any dry skin.
Wash your hair less. Along with my skin, my hair tends to dry out in the winter, which makes it prone to breakage. A quick fix is to avoid washing it daily. Invest in some good dry shampoo and cut back on the daily hair washing to every other day or every 2 days if you can handle it. I'm able to go up to 4 days without washing my hair in the cooler months because my hair isn't getting greasy and sweaty like it does in the summer.
Drink water. I know I always say this, but that's because it's the biggest beauty tip you could receive. Your skin is the largest organ of your body and needs water to stay looking fresh and hydrated. Carry around a refillable water bottle – one with a straw as in convinced these help you drink more! The more you keep hydrated, the more you look hydrated.
Switch out your makeup. I recently purchased a powder foundation because I was looking for something with easier application to speed up my morning primp process. When I applied it, I realized this is not the time of year for powder! Because my skin was drier than normal, it did not look good at all. I switched back to my normal liquid foundation and all was well in the world again. Also, use a hydrating primer and creamy lipsticks or lip gloss. Anything that will bring moisturize back to your skin. Which brings me to my next point…
Keep your lips hydrated. Along with my skin, my lips tend to dry out in the winter, even with using lip balm. For a heavier duty lip treatment, I'll switch over to Vaseline Lip Therapy. It hydrates and keeps my lips feeling super smooth with its 100% pure, triple-purified Vaseline Jelly. This holiday season, Vaseline has teamed up with Baublebar to create this limited-edition and co-designed bejeweled jar! The jar features iridescent, fine European crystals that add the perfect amount of sparkle and shine for the holidays! You can purchase the jar at Baublebar.com for $45. It makes a great gift or stocking stuffer as well!
These few, but effective, tips should help keep your skin looking its best this cold weather season! Be sure to head over to Baublebar.com to grab yourself the limited edition Vaseline jar, and add a little sparkle to your holiday!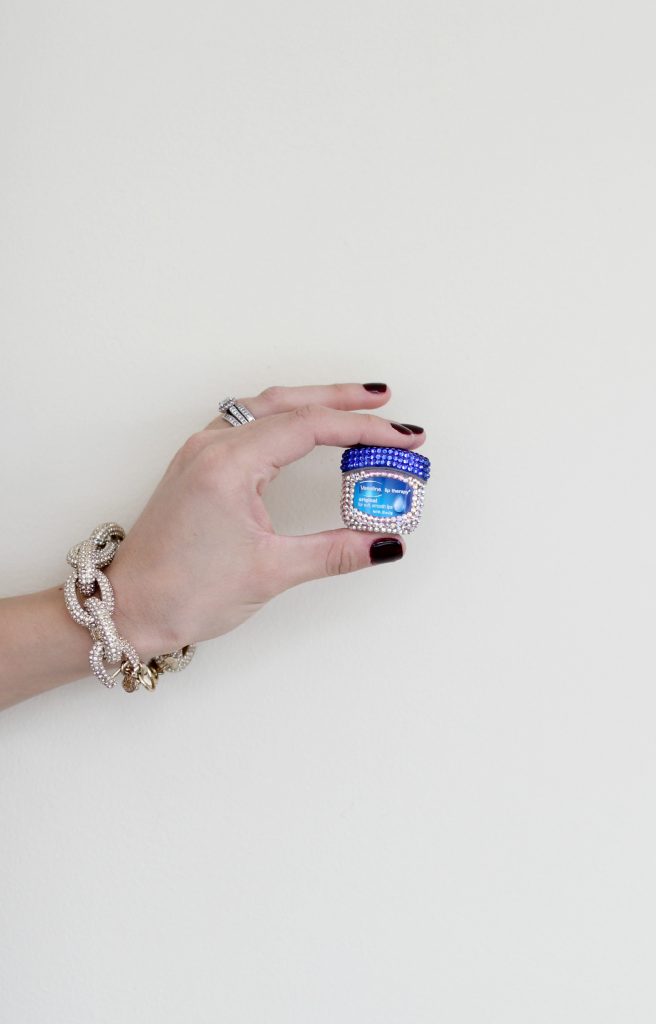 This is a sponsored conversation written by me on behalf of Vaseline. The opinions and text are all mine.