This is a sponsored post written by me on behalf of Burt's Bees for IZEA. All opinions are 100% mine.
As a fashion blogger, I love reading other fashion and beauty blogs to feed my creative side with inspiration. That's why we put content out there, right? Or at least that's why I do. My hopes are to inspire anyone visiting this blog whether it be in an outfit I'm wearing or new makeup I'm trying. This may sounds REALLY random, but I find myself envious of other bloggers as times because of they way they pull off some gorgeous lipstick colors. I know, like what? That's what I'm staring at? But it's true! I rarely wear lipstick because I don't always like how it looks on my lips, and when I do it's usually a very natural, nude, "your lips but better" color. But I would love to pull off a gorgeous red lip and actually like how it looks. I've made some attempts but I never truly love it, and I always bust out my standard lip gloss or nude lipstick and call it a day.
One of the reasons I've never truly been a lipstick fan is it doesn't settle on my lips right or the color isn't what I expected on my skin tone. I have trouble finding moisturizing lipsticks; I usually just prefer a tinted lip balm because I need moisture on my lips! I recently partnered with Burt's Bees to try out their new line of lipsticks, and guys….I'm hooked. Here's why.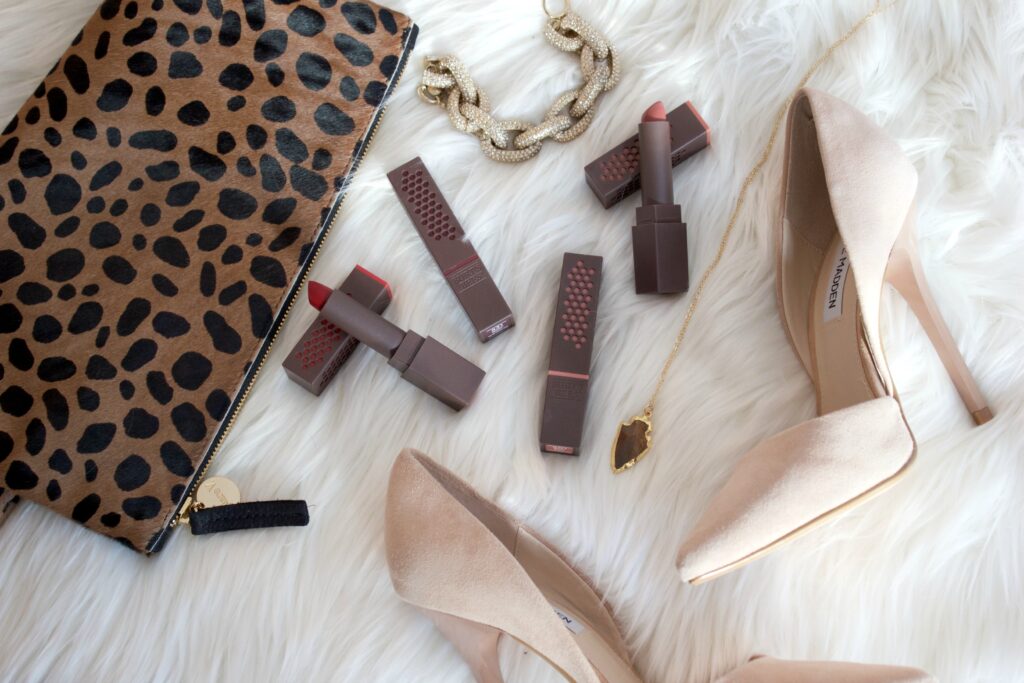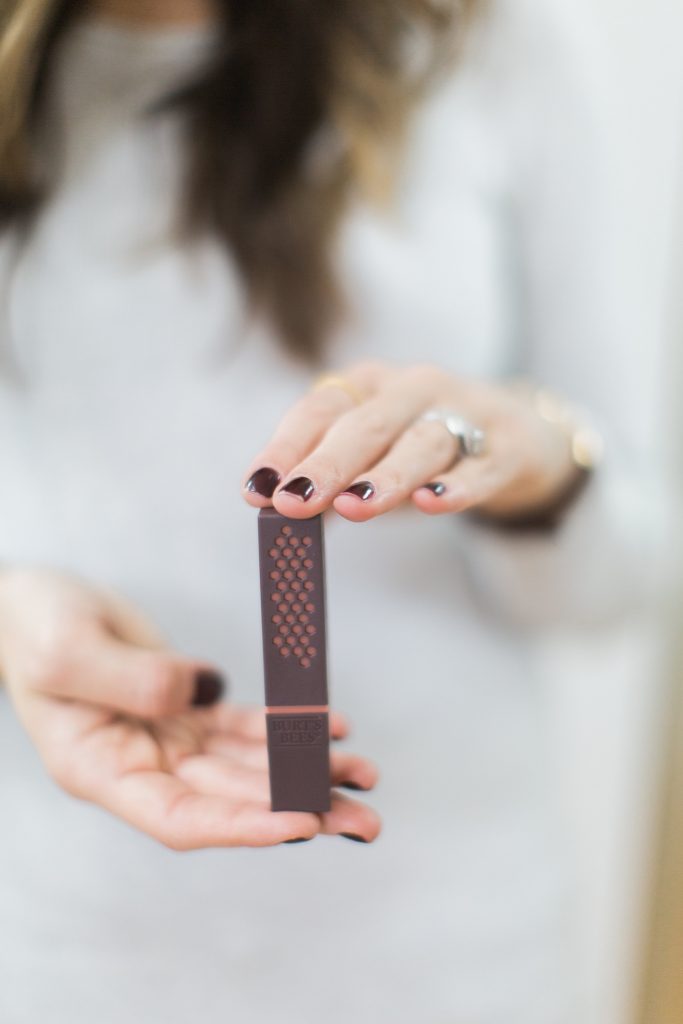 First off, if you know Burt's Bees, then you most likely already love them. I mean, at least I do. I love their lip balm and their baby line; knowing their ingredients are 100% natural make me feel that much better about using their products. I'm not usually one to pay much attention to ingredients, but I do when it comes to my babies. Burt's Bees Lipstick contains Moringa Oil, Raspberry Seed Oil, Beeswax, and Vitamin E. I had no idea what Moringa was, but I was pleased to find out that it's full of essential fatty acids and helps soften and condition skin. The Raspberry Seed Oil improves skin elasticity as well, which helps keep your lips feeling great!
Burt's Bees Lipstick comes in 14 different shades that are full coverage with a satin finish. They hydrate and moisturize lips for 8 full hours…and this is for real! I was really impressed at how smooth and hydrated my lips felt. I felt like I wear wearing their lip balm but in a really amazing color 😉 I was also really impressed at the variety of shades. While not all of them are for my skin tone, I can happily say more than half of them are! I love the variety of nude shades, and there's even one deep plum called Juniper Whisper that has my heart (and I never thought I would say that). My favorite nude shade is Blush Basin, which you see on me above and below; it's like an enhanced version of my natural lip color.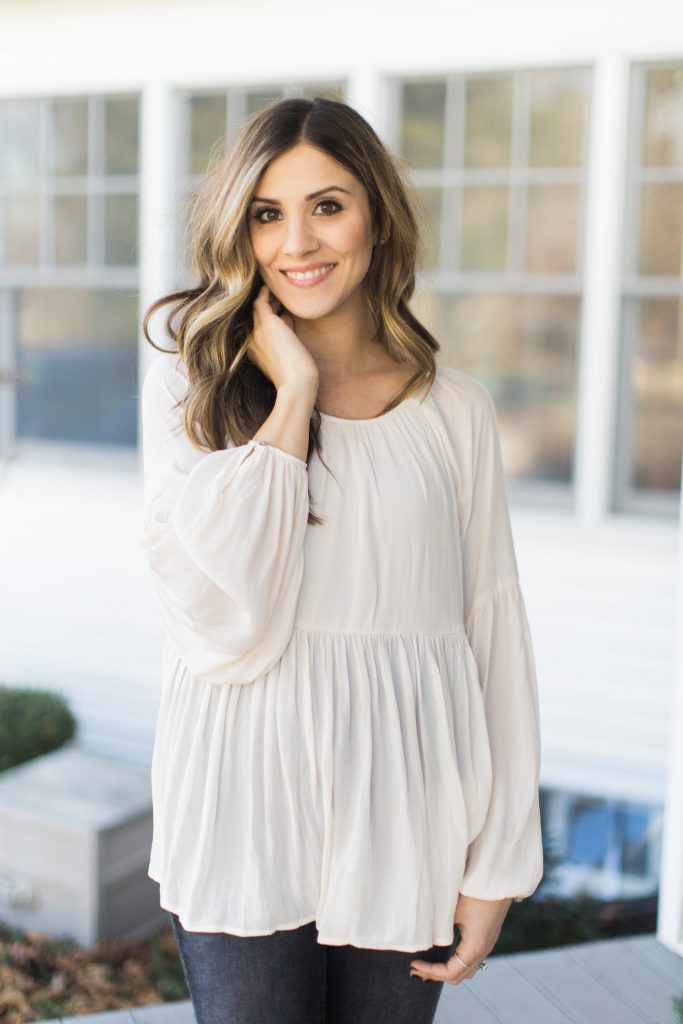 (Photo by Alicia Ann Photographers)
The entire Burt's Bees Lipstick line is Available at Target near you. Definitely pick one up during your next Target trip (because you KNOW you aren't just going to buy what you went there for!) and try them out…you'll fall in love with them just like you have the rest of the Burt's Bees line!