A flawless face is always something I'm striving for in my beauty routine. While I believe this starts with a healthy diet and good skin care regimen, I'm always intrigued when I hear of new products on the market that may help me achieve this. I've tried countless makeup brushes and sponges, and I've definitely found some favorites along the way. When Clinique recently introduced me to their Sonic System Airbrushed Liquid Foundation Applicator, I was really interested to see how this matched up to my current favorite applicators. Today I'm partnering with Clinique to tell you how their latest product works!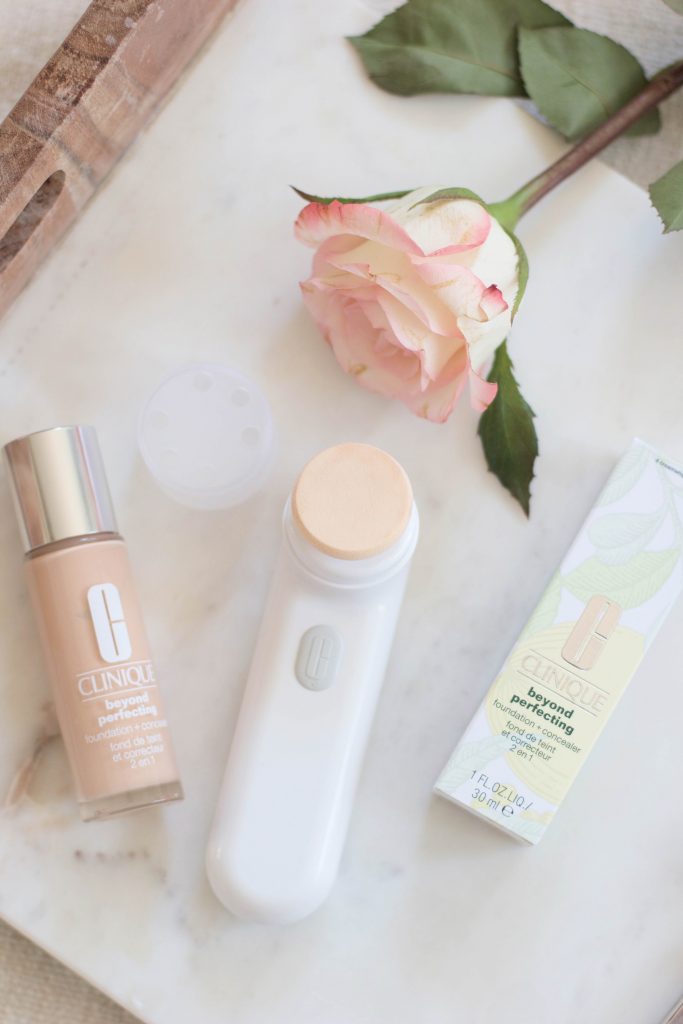 If you weren't already aware, Clinique's Sonic System has an innovative cleansing brush that helps deep clean your skin. If that wasn't already awesome, they've now come out with the Airbrushed Liquid Foundation Applicator that attaches right to the base when the brush head is removed. I love that because you essentially get two unique tools in one.
This new applicator sponge delivers a vibrating motions that gently buffs and blends your favorite Clinique liquid foundation gently and evenly into your skin for a flawless finish. Pretty neat, right?
I will say, it takes a little practice to get the technique down. I had way too heavy of a hand when I first tried it, most likely because that's what I'm used to and this doesn't require one! I recommend applying very little pressure because the vibration of the sponge does all the work for you! Clinique also recommends dotting the foundation onto your cheeks, forehead, and chin and then using the sponge to blend from there. However, if your foundation is highly liquid, they recommend pouring some onto your hand and then dipping the sponge into it before applying. I found this method easier, personally! The sponge was also super easy to clean (because I know you're wondering!).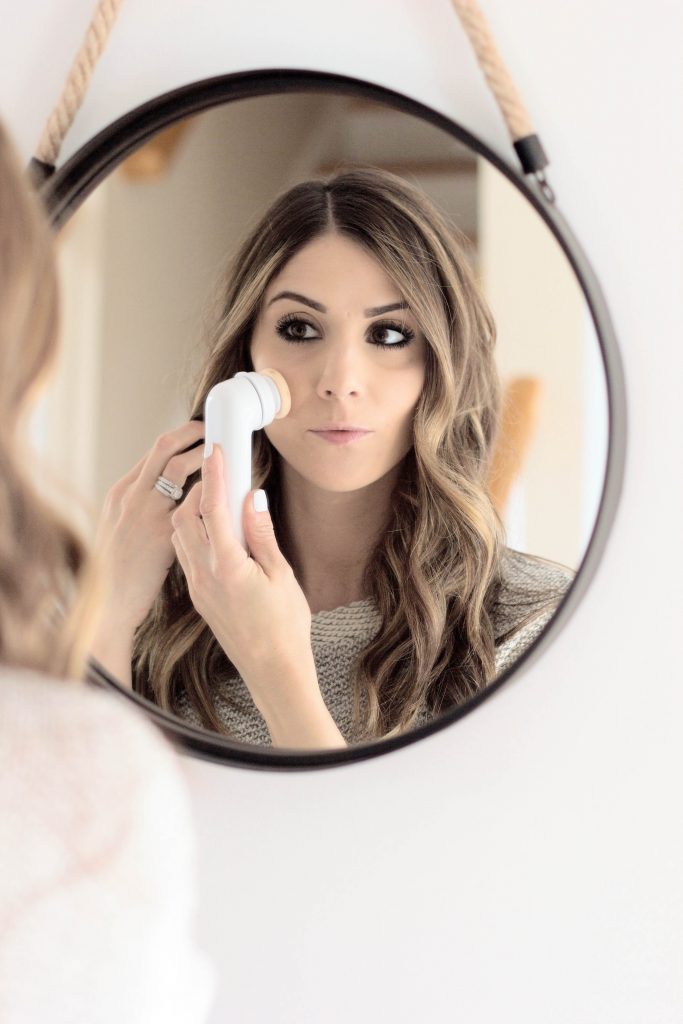 I was really impressed with my results once I got the technique down and experimented with my foundation! It may take a few tries to figure out what works best with your foundation type, but otherwise it's easy! I really like how the applicator sponge did the work for me – which is how it differs from other foundation applicators. I didn't have to worry about a streaky application (no one needs that!) because it blended seamlessly. The finish was flawless and looks airbrushed (without the airbrushing!), and leaves you with the perfect canvas. Check out my before and after.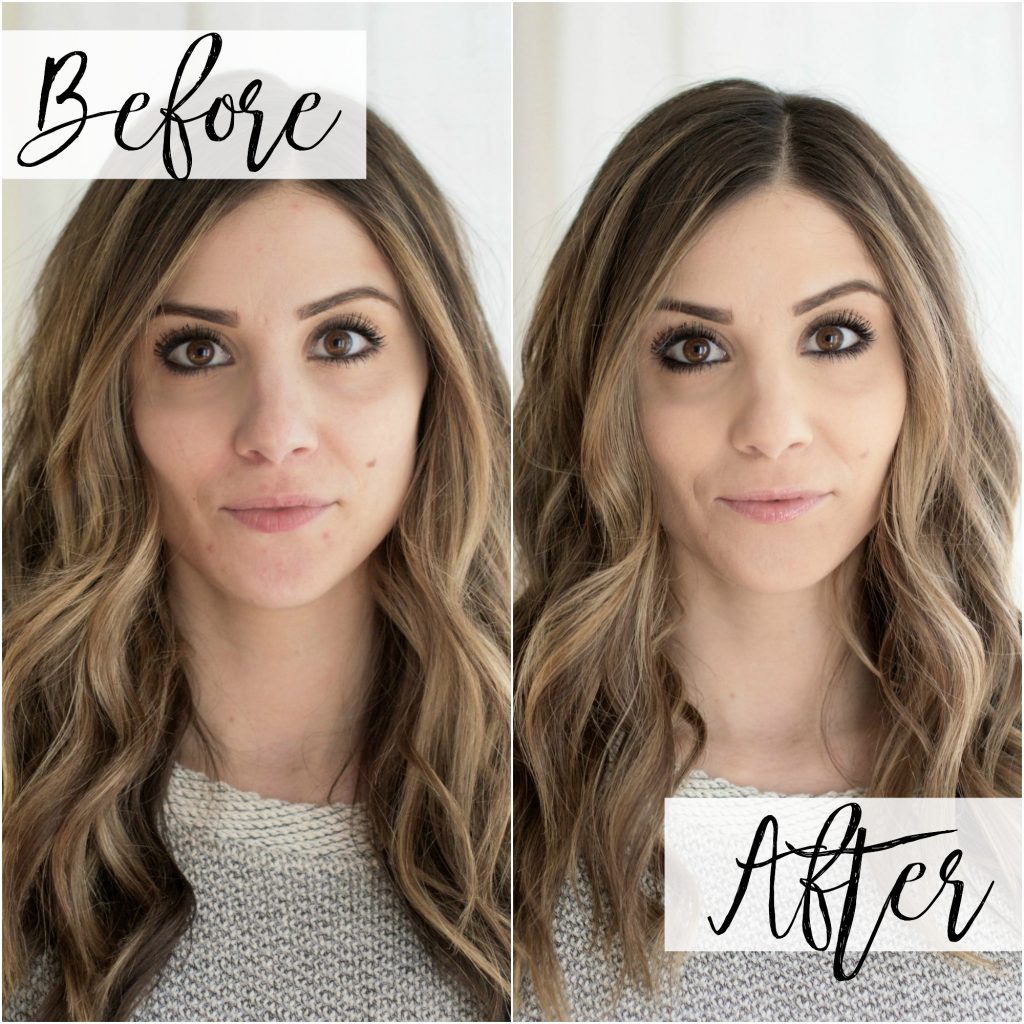 I highly recommend trying this product out! And seeing that it's also a cleansing brush, it's a double bonus. I love when I get two products in one! Check it out in person the next time you're near your local Clinique counter, or purchase it here at Nordstrom!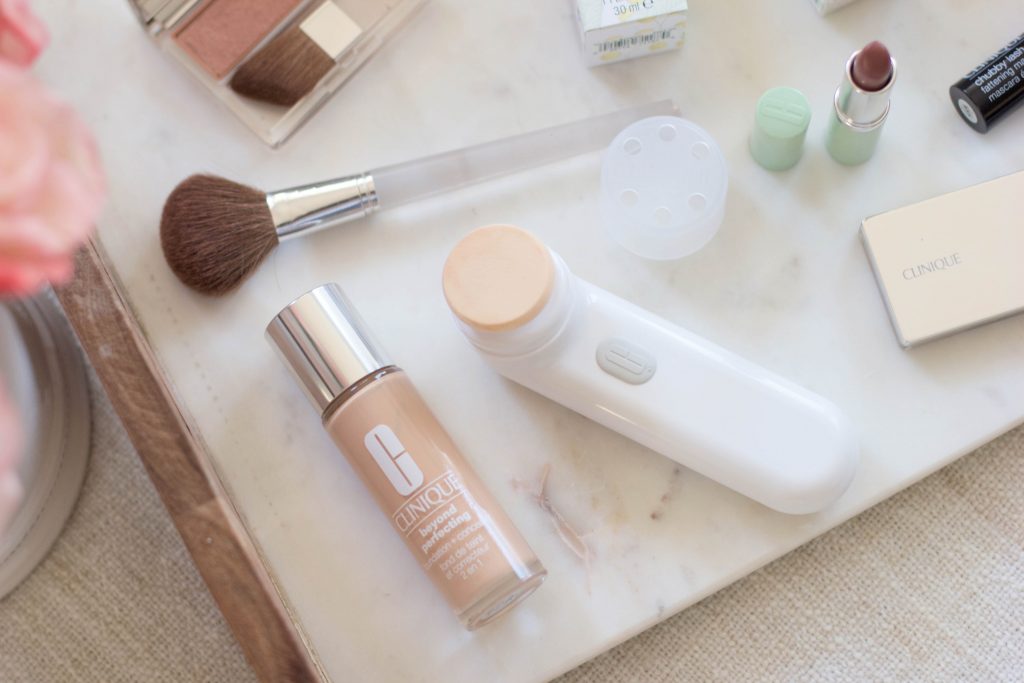 Thank you to Clinique for sponsoring today's post!

Clinique Clinique Sonic Airbrushed Liquid Foundation Applicator