If you follow me on Snapchat (laurmcbrideblog) , you know I'm always sharing my recent beauty finds with you! A few of these have quickly become favorites that I've worked into my daily routine, so I thought I would share my beauty favorites this month with you.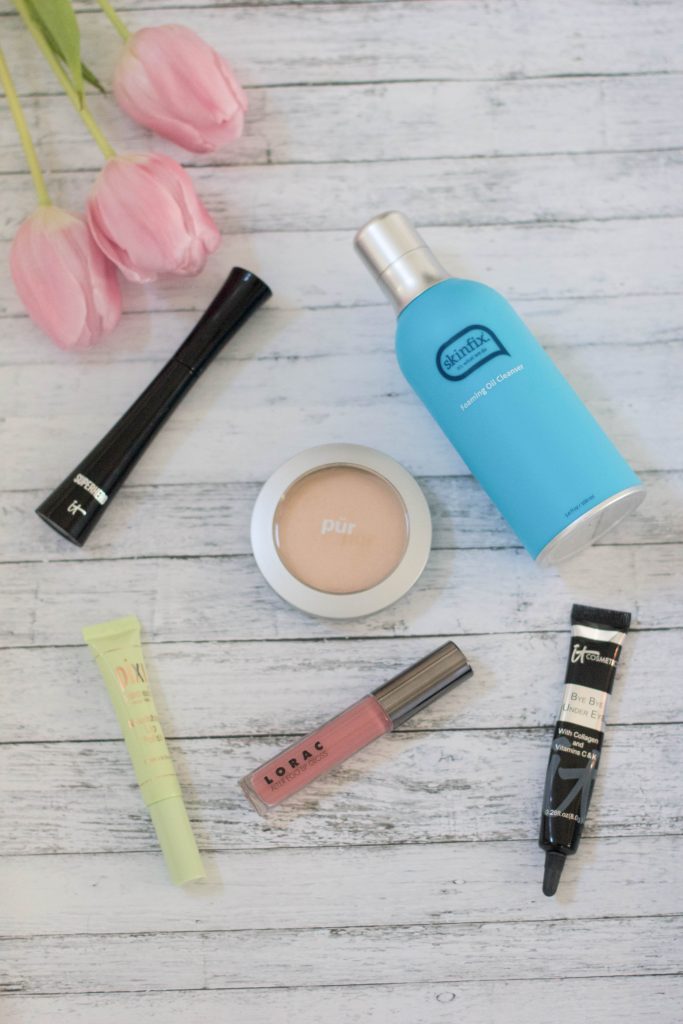 PUR Cosmetics Afterglow Illuminating Powder: Obsessed is an understatement here. This stuff is amazing. It gives you the perfect amount of highlight and doesn't look like there are chunks of glitter on your face. I use it daily above my cheek bones, and I feel like it makes me look well rested (even when I'm not!).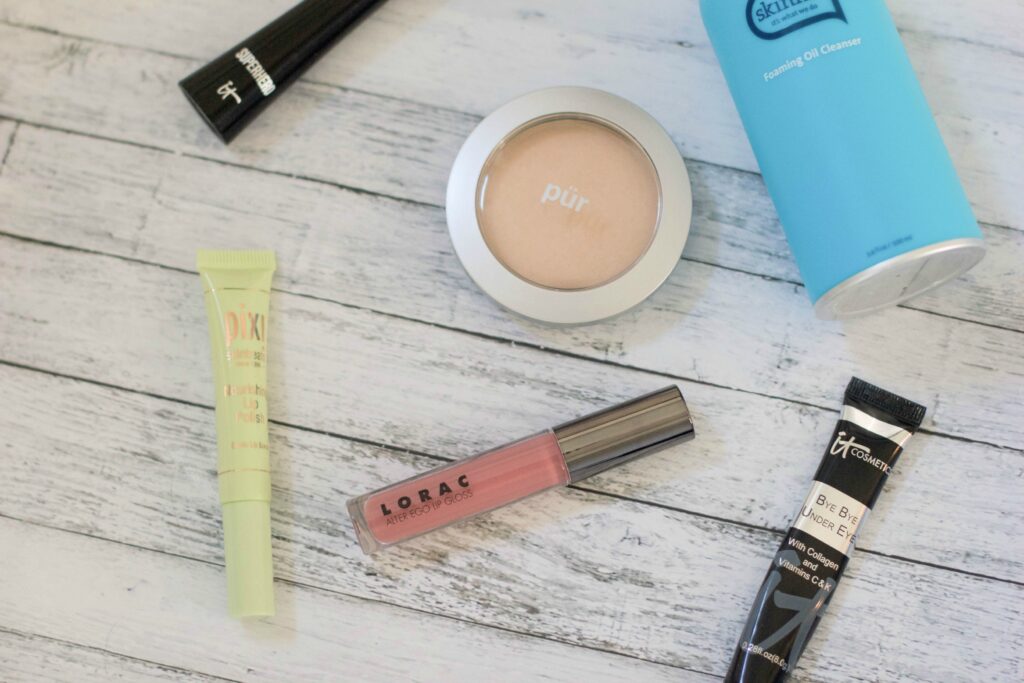 It Cosmetics Superhero Mascara: Hands down, the best mascara I've ever tried. My Snapchat peeps know this!!!! It makes my lashes insanely long and voluminous without that spidery look that I hate. It doesn't flake or chunk either. I feel like the formula gets better as it dries out too. I have a feeling this will be my go-to mascara for quite some time.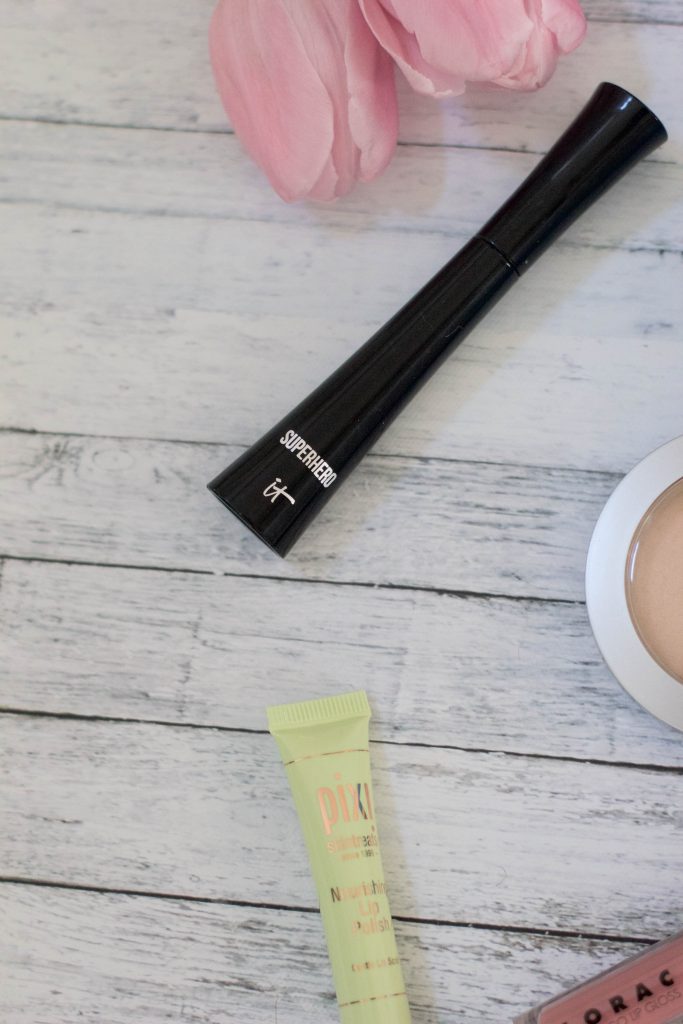 It Cosmetics Bye Bye Under Eye: I feel like I cheated on my other concealer here because I've been using it for so long, but I finally gave this one a shot and it's just as great! It has a thick consistency which I really like because it stays on and actually provides coverage. When you have raccoon eyes like me, you need the heavy duty stuff. I was so impressed with this product!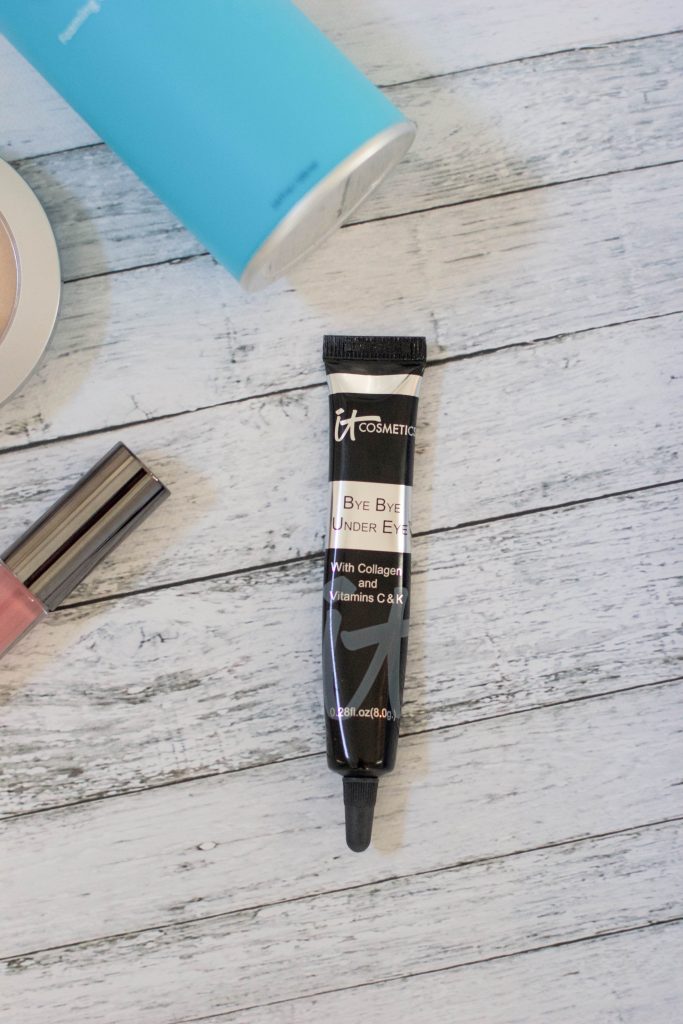 Pixi Nourishing Lip Polish: I just recently received this in this mail and I've been using it religiously since. My lips tend to get very dry (even with the insane amount of water I drink), so I've been looking for a great lip exfoliant. I've tried a few but ended up not liking them after a bit. This product has an exfoliating tip that you massage your lips with once you apply the product. My lips feel SO smooth afterwards. It's officially a regular in my makeup bag.
Lorac Alter Ego Lip Gloss: Also featured on my Snap, this lipgloss is a real winner. The colors are gorgeous and it smells SO GOOD. I'm picky about lipgloss because some of them taste or smell weird and like chemicals. I also love the consistency of it…not too thick, but nourishing!
Skinfix: I'm still loving this line. My hormonal skin has had ZERO breakouts while using it. It doesn't feel too tight or too oily, and it feels perfectly balanced. You can read my full review of the Skinfix line here.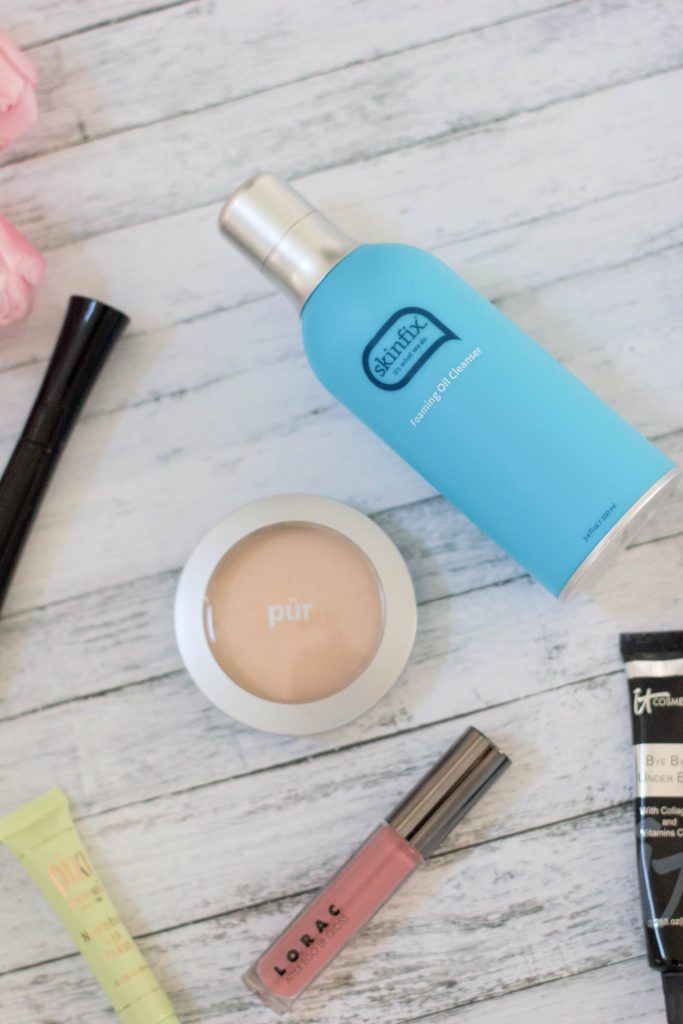 My plan is to feature new products I'm loving every month, so if there's a product you think I need to try, leave me a comment or send me a Snap! I'm a beauty junkie and love trying new things!
SHOP THE POST