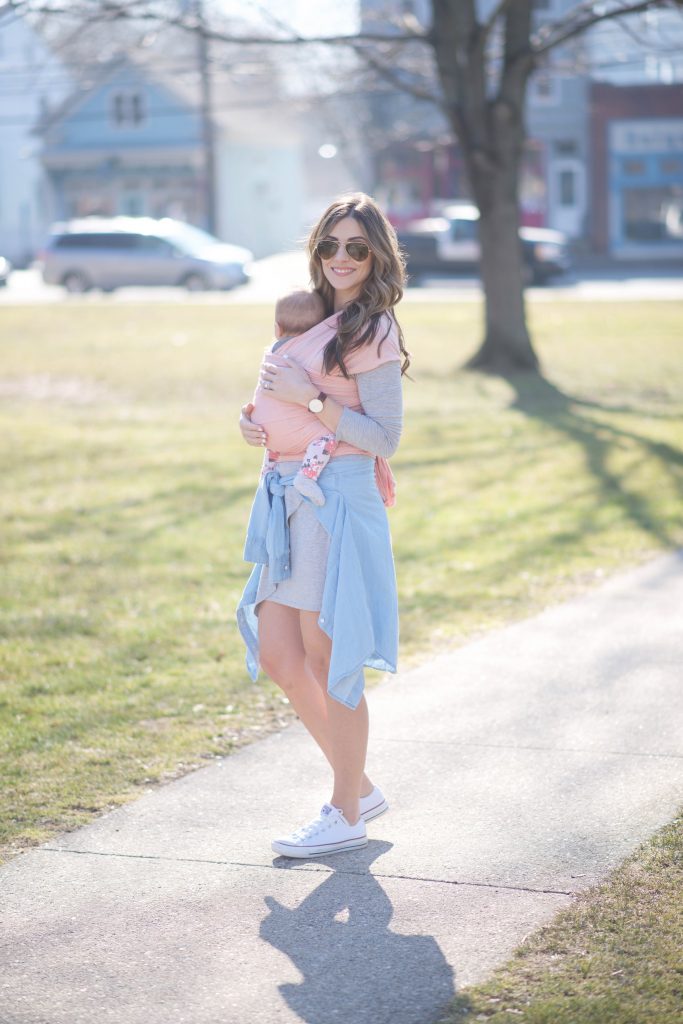 You know I've been all about finding quality clothing that is nursing friendly, right? Basically I always need to think about how I'm gonna whip a boob out as I'm getting dressed in the morning. It's a little challenging because that basically omits all of the cute spring dresses I've been seeing in the stores right now. That's why I was so excited when Au Lait sent me this one!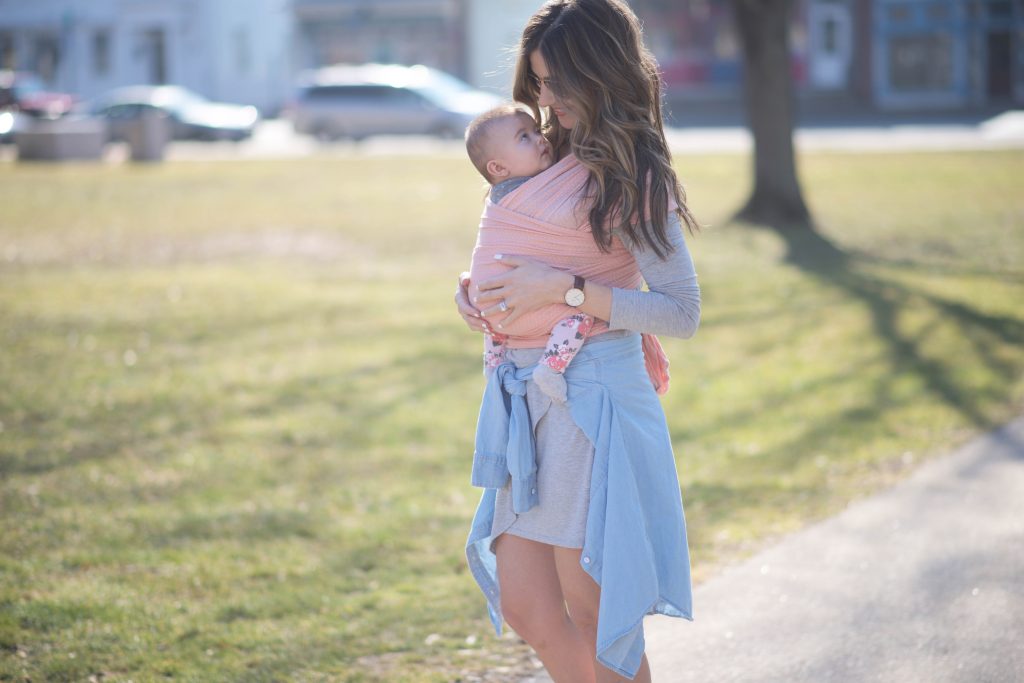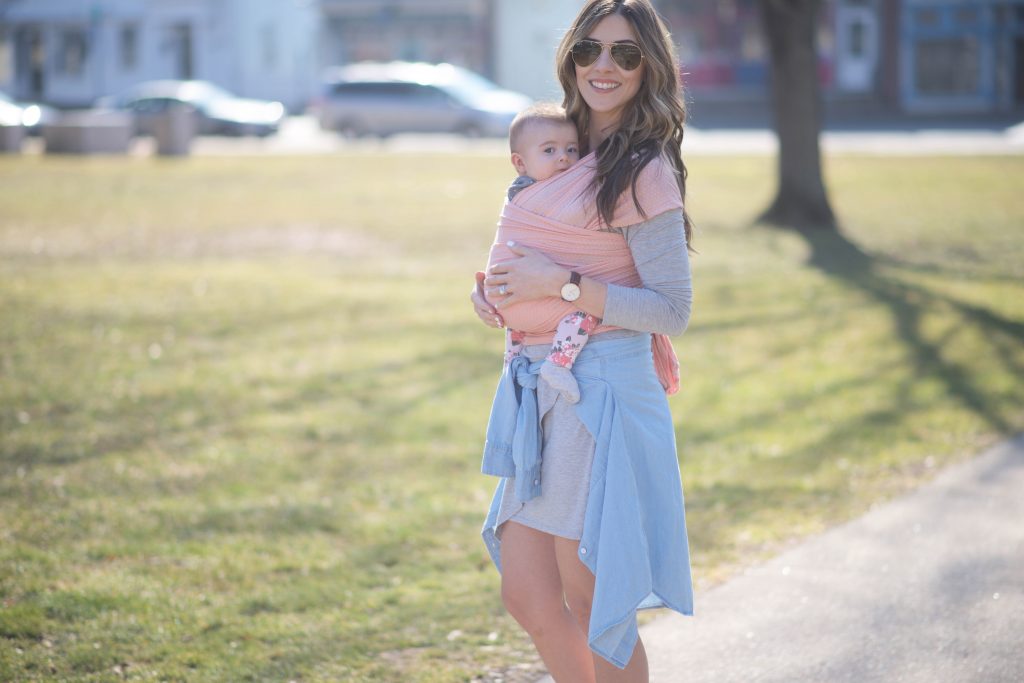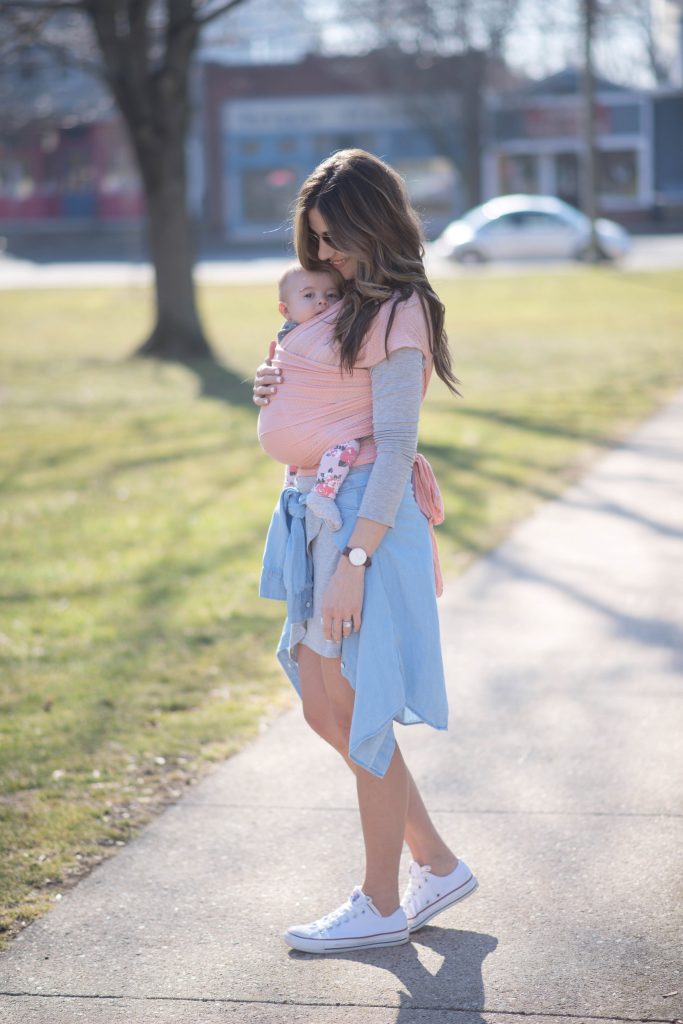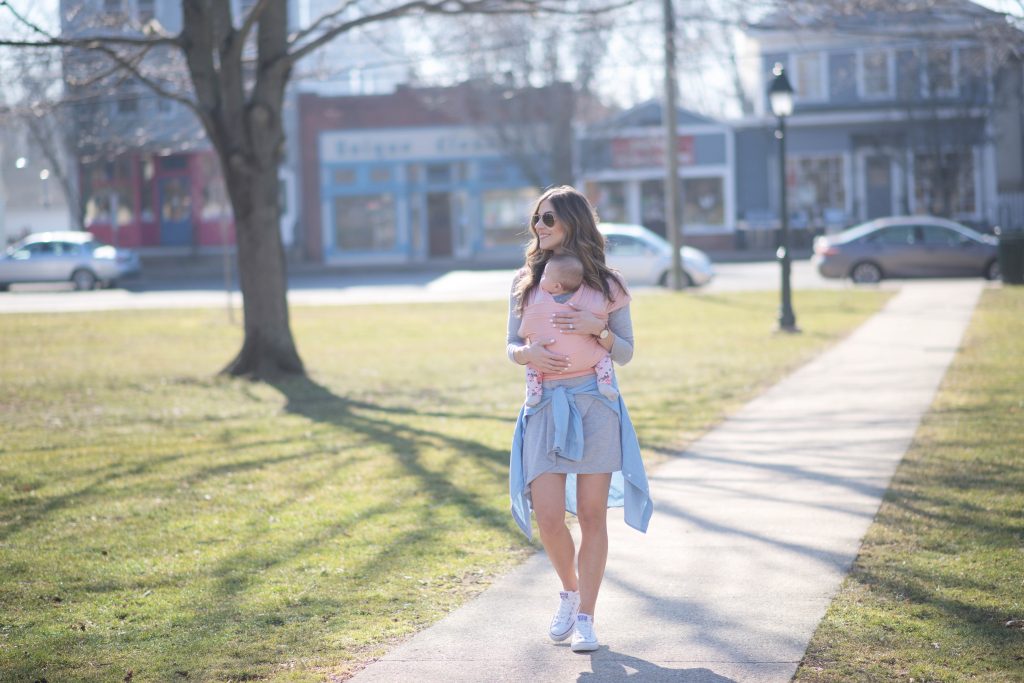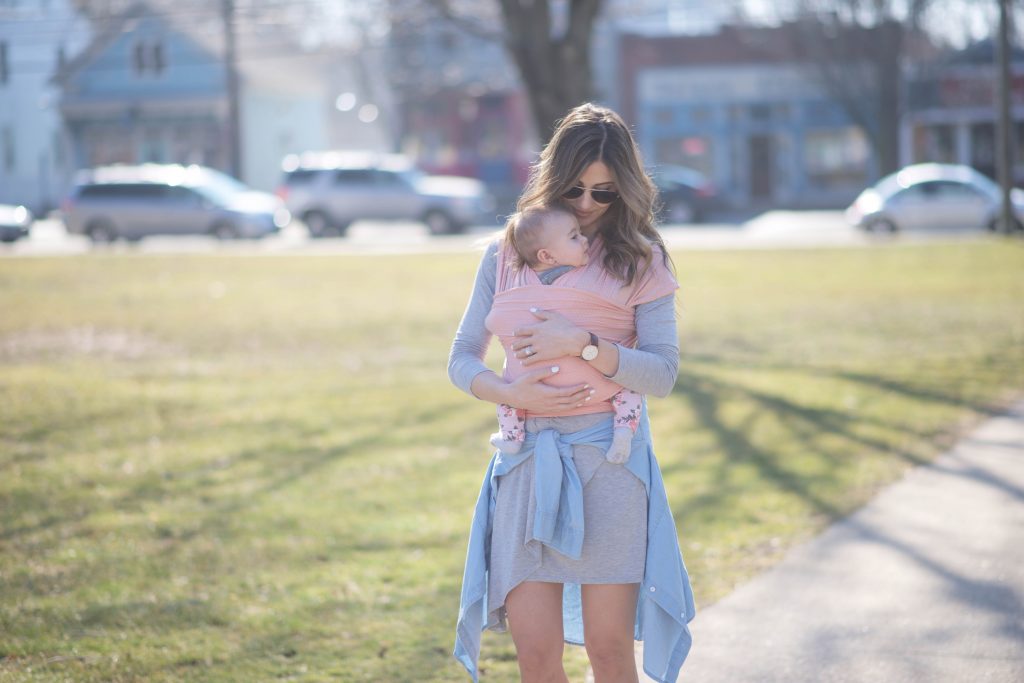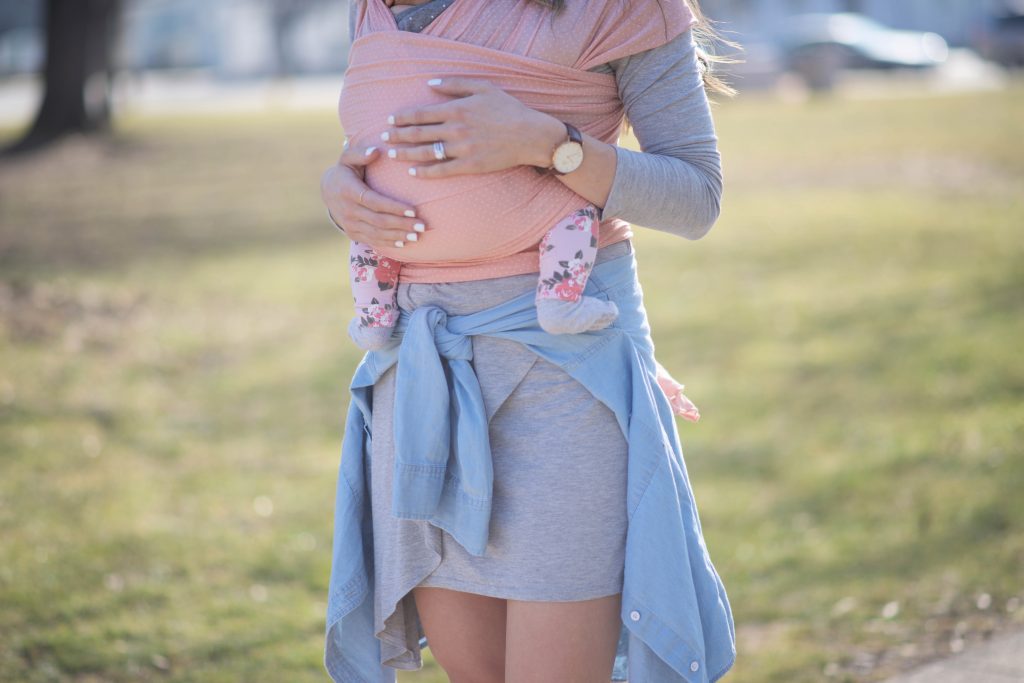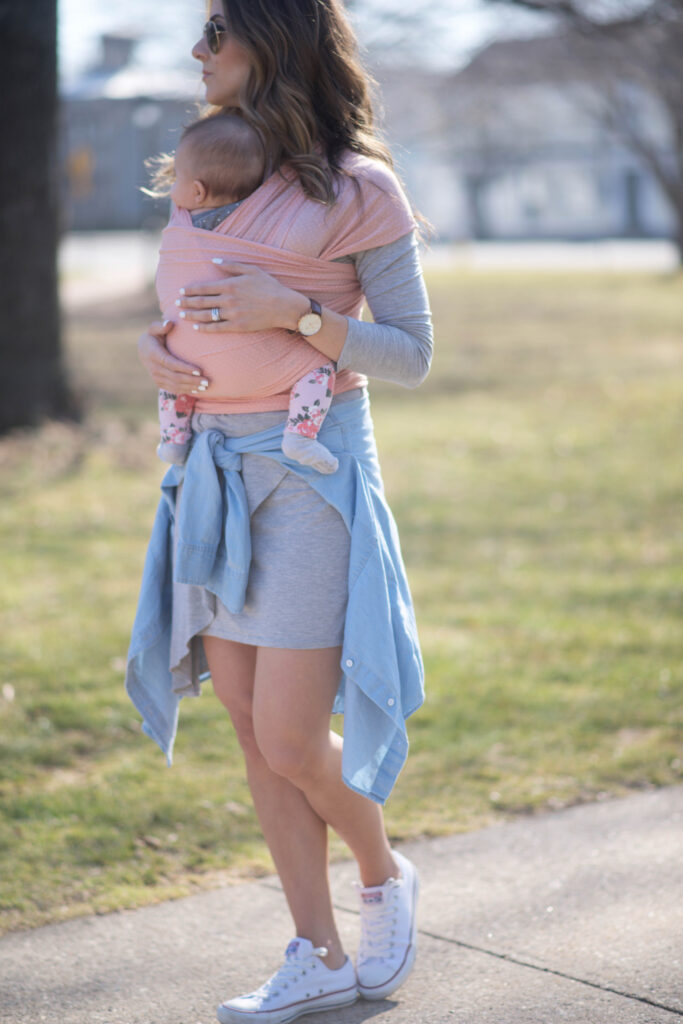 Dress: c/o Au Lait // Shirt: Old Navy // Sneakers: Converse (options) // Sunglasses: Ray-Ban (options) // Wrap: c/o Solly Baby // Watch: Daniel Wellington
Au Lait is a nursing friendly clothing line made specifically for moms who need access to those boobs! There are slits on either side of this dress that open up for easy access. Mom gets to dress cute and baby gets to eat without difficulty. I'm still not 100% comfortable with nursing out in public yet because I still feel like I'm all thumbs. So anything that makes this process a little easier for me is a real treat. You can head over to Lynzy's blog to see it in action!
I love that this dress is a simple gray and can be dressed up or down accordingly. I chose to wear it with my favorite Converse sneakers and an oversized chambray shirt around my waist. Miss Noelle did not want to be in her carseat and a stroller for these photos, so I thought it would be a good opportunity to you my beloved Solly Wrap that has been getting a ton of use lately. Baby girl just wants to be UP and looking around all the time, and this allows her to do so and keeps me hands free. It's a necessity!
Au Lait has been kind enough to giveaway a $100 gift card to their shop for Lauren McBride and Sparkling Footsteps readers! Enter via the widget below! GOOD LUCK!
And if you don't want to wait, they're offering 20% off with code SPARKLING20