With the change of every season, I'm sure to change up my skin care regimen. The frequent climate changes here in New England do a number on my skin, so I'm always adjusting my skin care products to accommodate my skin's current needs. Spring is one of my favorite seasons because the humidity is minimal, which means my skin (and hair!) is at the top of it's game. Recently Skinfix sent me some of their top products to try, and I l love them so much that I've adopted them into my spring skin care regimen. Today I'm excited to partner with them to share a little about their products and why I love them so much, because I think you'll love them too!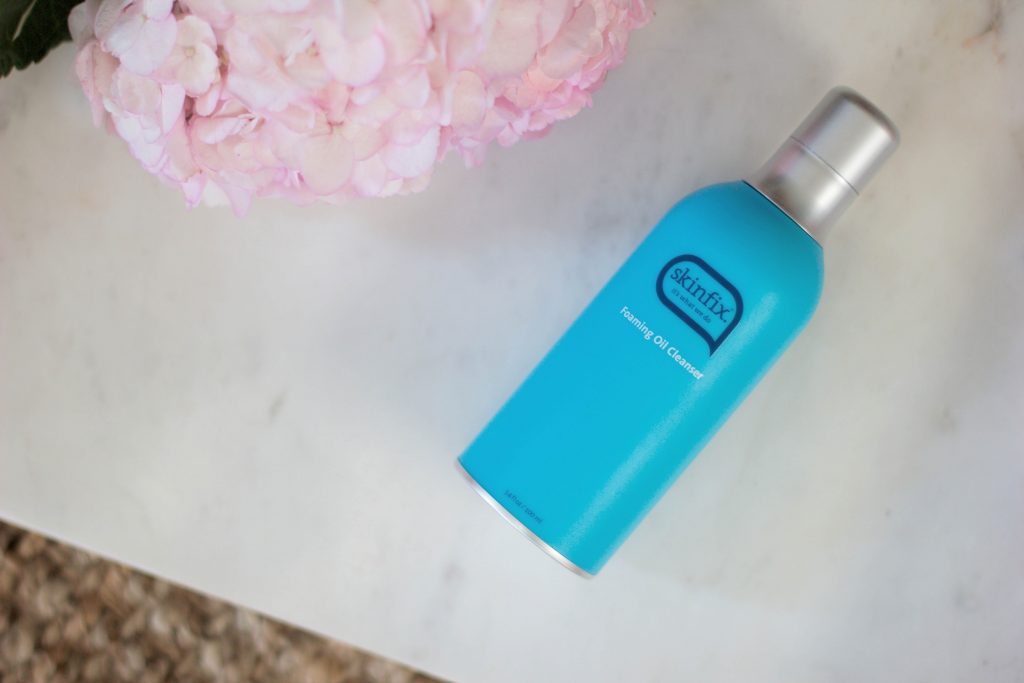 Because spring can fluctuate with hot and cold temps here in Connecticut, it's important to me that my cleanser is gentle and doesn't strip my skin. I hate that tight feeling some cleansers leave after I've washed my face. Right now I'm using Skinfix's Foaming Oil Cleanser, and I love that it doesn't leave my skin feeling that way. It's super gentle and my skin feels clean and refreshed. It's not tight in the slightest bit, and also not oily. It leaves my skin soft and hydrated. It contains gentle coconut based cleansers which is why it lease the skin feeling that way. It also smells SO GOOD! I definitely get hints of cucumber which makes me feel like I'm at a spa! I like to use it with my Clarisonic in the evening, as well. It's also under $15 which is a TOTAL bonus. I didn't even realize the price of the product until linking up to this post, so I was SO surprised to see it was so inexpensive because of how good it's making my skin feel!
After cleansing, I've been using Skinfix Brightening Eye Cream. I always apply my eye creams before my moisturizers. Eye creams are one product I'm super picky about because I've tried so many without any noticeable difference. And I'll be honest, I didn't start using this product at the same time as the rest because I figured it probably wouldn't work well. But guys, I LOVE it. I've been using it for a couple weeks now, and I love that it leaves my under eyes perfectly hydrated and doesn't cause my concealer to crease. There are natural lipids that hydrate while brightening the area, and super charged botanicals that diminish dark circles and puffiness. I think you'll really like this one! And it's less than $25!!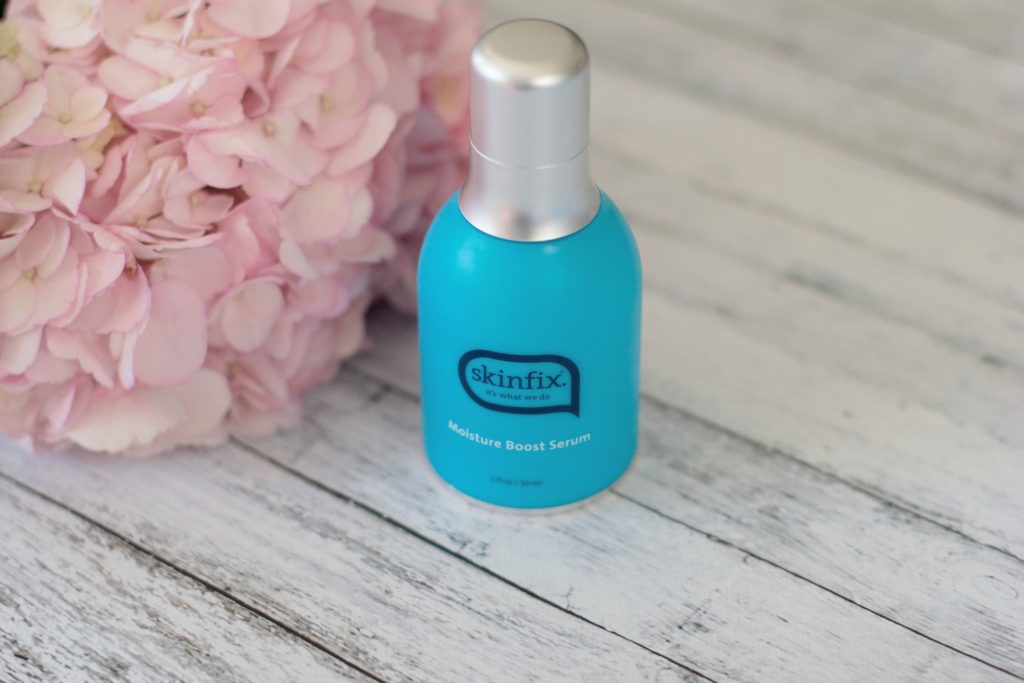 After my eye cream, I apply Skinfix Moisture Boost Serum. When I've used serums in the past, they're usually oily and leave my skin feeling that way. Not this one. It instantly nourishes my skin leaving it soft and smooth without feeling overly hydrated. I also love that it has anti-aging botanicals because, as you know, I'm pushing 30 and need all the anti-aging I can get 😉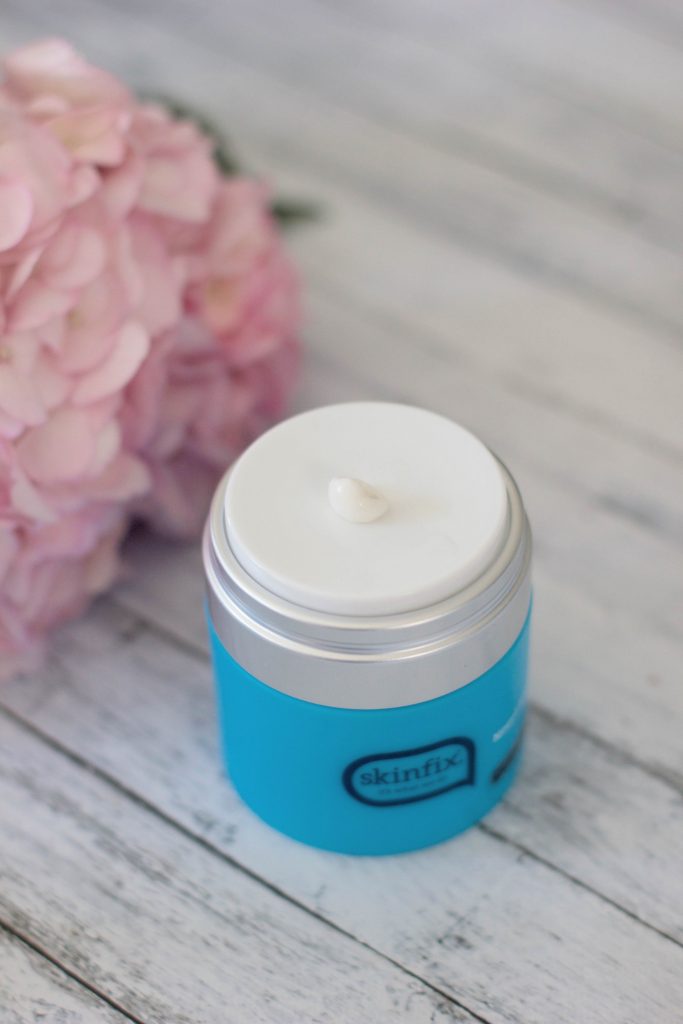 At night, I've been adding in the Skinfix Nourishing Creme for an extra boost of hydration. I love using a thick cream at night because my skin feels incredibly soft when I wake up. This product is deeply hydrating and boosts elasticity, and also delivers essential nutrition to deeper levels of the skin. My skin feels amazing in the morning and looks so refreshed.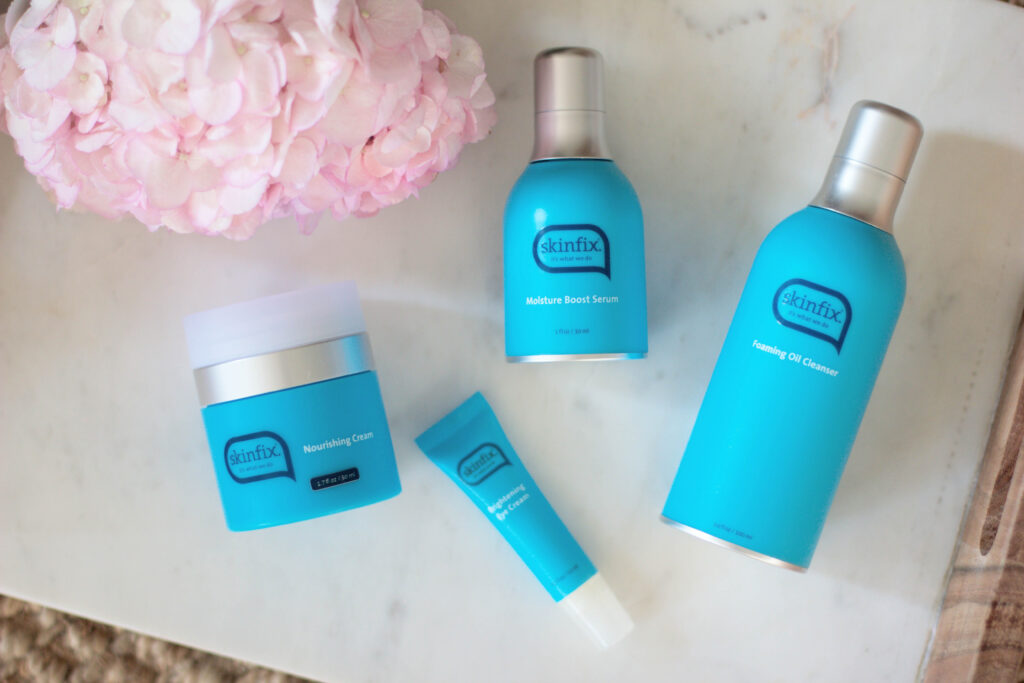 I'm so picky with my skincare products, so I'm really particular with what I put on my skin. I'm so happy with the way my skin has been looking since starting Skinfix's line. I feel like I've been looking more radiant, and my breakouts have been minimal (which is amazing, seeing as I'm still in a postpartum hormonal stage). What I also love is this entire line is over 95% natural. This newly-launched Face Collection is infused with their Healthy Skin Lipid Complex, which maintained a healthy skin barrier and replenishes essential skin lipids. They use ingredients like rice protein, jojoba oil, macadamia oil, aloe leaf extract, and other natural extracts, and the line is also free of synthetic fragrances and dyes.
So there you have it, my current spring skincare regimen! This entire line is available at Ulta and is really budget friendly, so I highly recommend trying it out (especially because they have a great return policy if you end up not liking it….although I know you will!). If you do, let me know what you think!
SHOP THE LINE


Thank you to Skinfix for sponsoring today's post.