We've been making some progress on our living room, so I thought I'd share a quick update with you! We still have a lot of work to do in here which I'll explain throughout the post, but it's coming along pretty well for now!
We had our hardwood floors refinished right when we moved, and I so regret even bothering to do it. I'm not happy with the color, and the wood in this room is SO soft that even the smallest amount of pressure can put a scratch in it. Eventually, my plan is to continue the Pergo in our dining room and kitchen into this room, which I know will change the look completely. However, it's not a priority at the moment, so that's on the bottom of the list!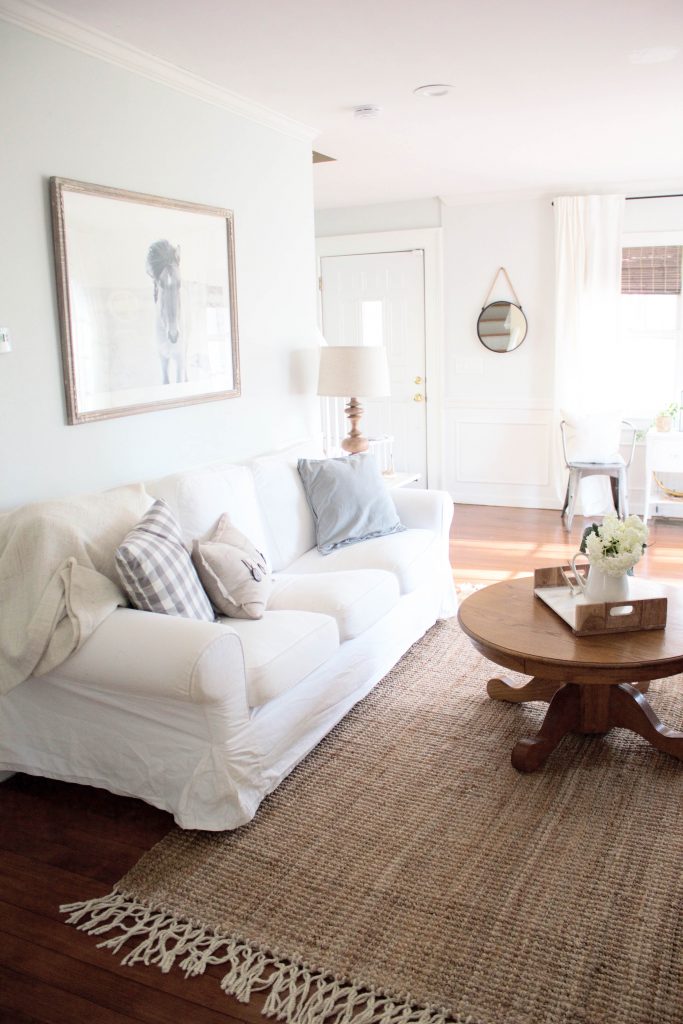 That coffee table is about to undergo a makeover with white milk paint. If you follow me on snapchat (laurmcbrideblog), you've heard me talk about this! The weather had been really crappy the past month, so now that it's starting to warm up, I plan on tackling it very soon. It will change up the whole feel of the room.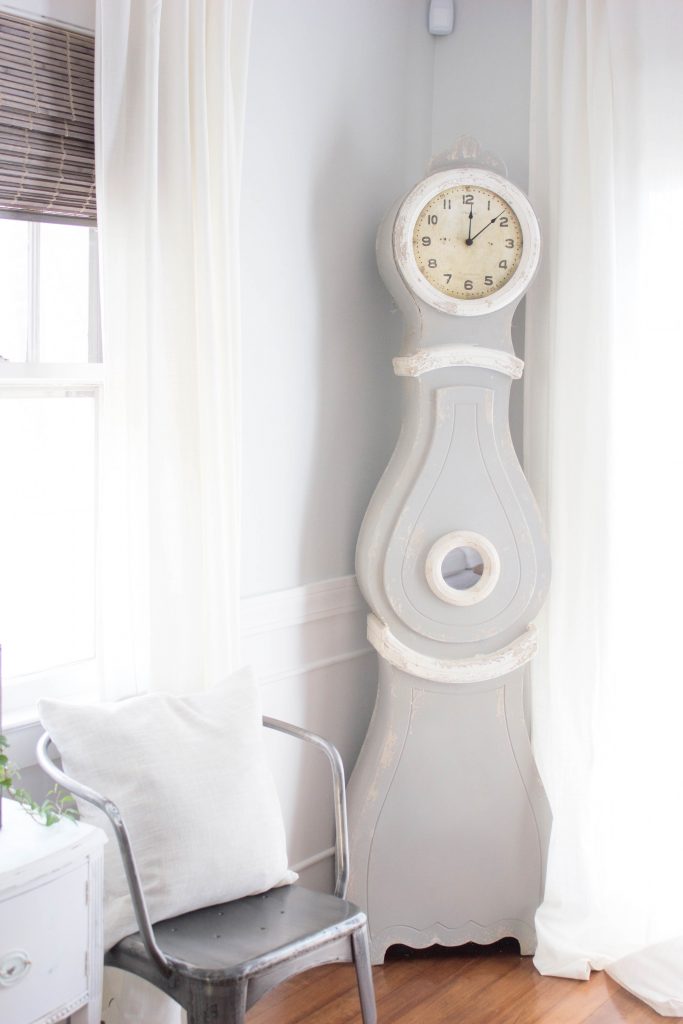 We are having two parlor chairs refinished, but they weren't ready in time for this post yet! So my World Market chairs are keeping their spot warm in the meantime. I can't wait to show you what the new chairs will look like!
I really love the statement this horse print from Minted makes in the room. I wanted a simple piece of art for in back of the couch for now. Eventually we plan to shiplap this wall, and I'll most likely move this print into the TV room. Minted has some really gorgeous pieces of artwork, and the frames are absolutely stunning. They have a variety of frames to choose from, and the weathered look of this one was the perfect fit.
We have some big plans in the works for this room, so this is just a sneak peek! Stay tuned!