This is a sponsored post written by me on behalf of Tom's of Maine for IZEA. All opinions are 100% mine.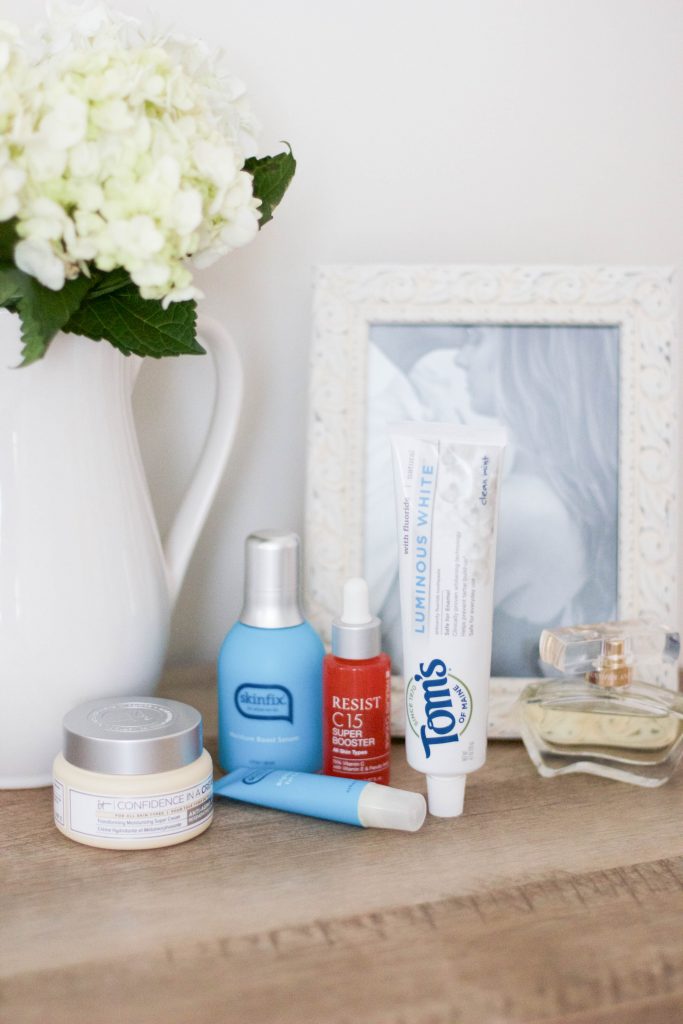 I often cringe thinking about my skincare habits in high school. I worked at a tanning salon and therefore had WAY too dark of a tan (I swear…I want to die looking at this photos), often fell asleep with makeup on, and didn't care about what products I was using. The day I turned 20, my mother told me to start investing in some GOOD skin care. I purchased my first high end skin care products and the rest is history. Since that day, I've sworn to only use quality products I trust with good ingredients. A few years back I started switching over my skin care line to items with more natural ingredients. I currently have a good regime going, so I thought I'd share a little about my morning skin care routine with you.
I keep my morning routine very simple, as I don't want to layer on a ton of products underneath my makeup. I've often found that my makeup won't go on well if I choose products that are too thick or have a weird consistency. I do use a Clarisonic, but choose to only use it at night because I found it to be too abrasive when I use it twice a day.
To start, I wash my face with Skinfix Foaming Oil Cleanser. I really love how gentle this cleanser is, and it doesn't leave my skin feeling overly hydrated or tight from dryness. I use a wash cloth to rinse and then gently dab my face dry with a clean towel.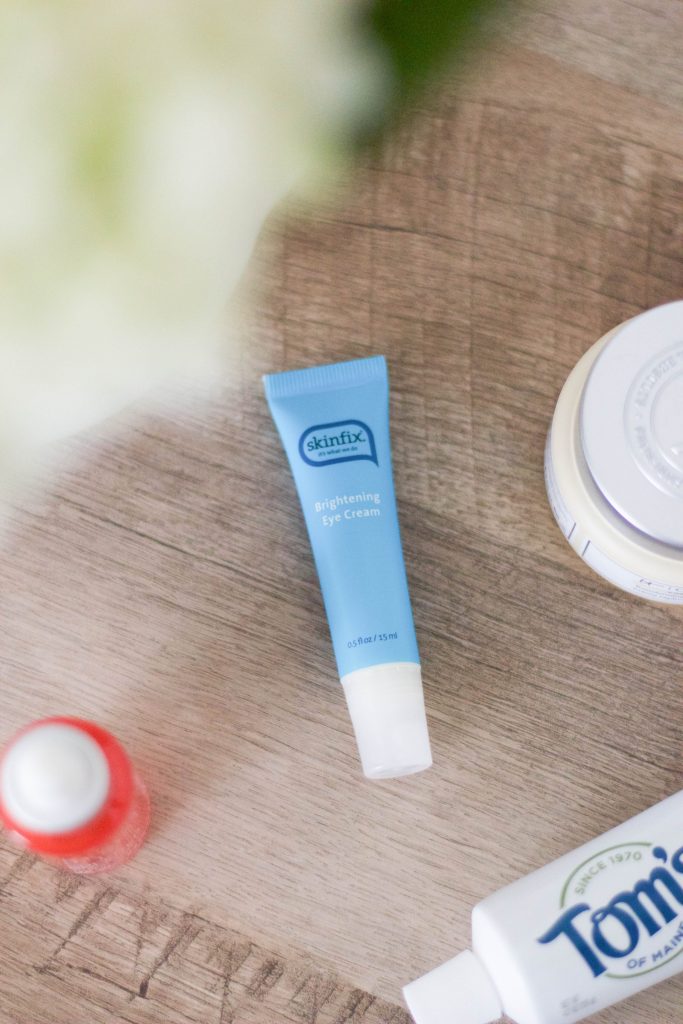 Eye cream is something I will NEVER skimp on. I'm currently using Skinfix's Brightening Eye Cream because I love that it absorbs quickly and allows my concealer to apply easily.
I started incorporating this next product back into my skincare regimen after the suggestion of an esthetician. I do notice my face appears brighter whenever I use this Paula's Choice Resist C15 Super Booster, and my dark spots are significantly less noticeable as well.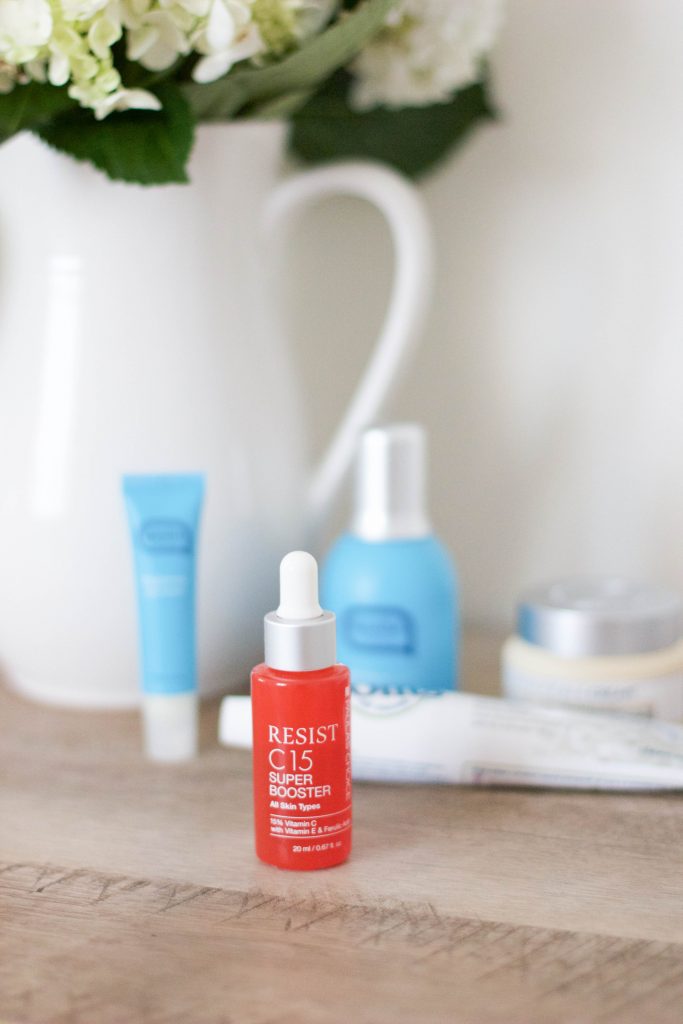 I recently added in the new It Cosmetics Confidence in a Cream as my moisturizer, and I love that it's super hydrating, yet light weight! A little goes a long way with this product, too.
My morning skincare regime is never complete without brushing my teeth! I just recently switched over to Tom's of Maine Luminous White Toothpaste, and I love that it's free of parabens and made of natural ingredients. It's safe on enamel and is clinically proven to provide natural whitening (which I need because of my new coffee addiction). I actually use a variety of Tom's of Maine products, so it only seemed appropriate to try this out too!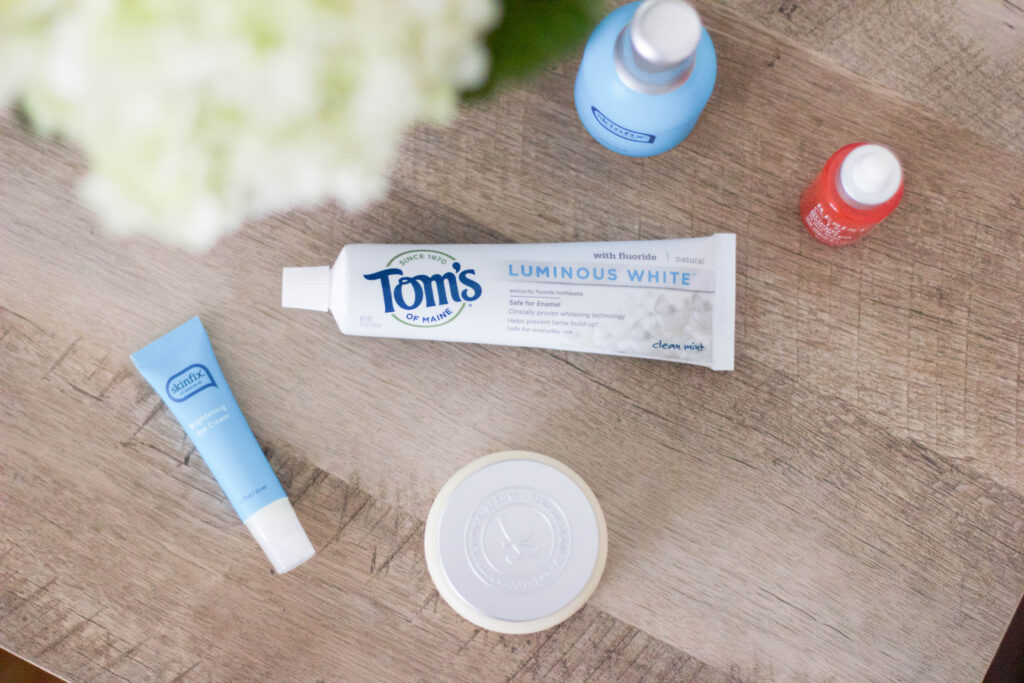 Tom's Luminous White Toothpaste is apart of the Made to Matter Collection only available at Target. The rest of the line consists of Tom's Wicked Cool! Deoderant and North Woods Men's Antiperspirant. The Made to Matter Collection is all about benefitting our Earth by cutting back on artificial ingredients and reducing packaging and waste, among other factors! This is important because there's only one Earth and we want it to be as healthy for us as possible, am I right? Check out the cartwheel offer for savings!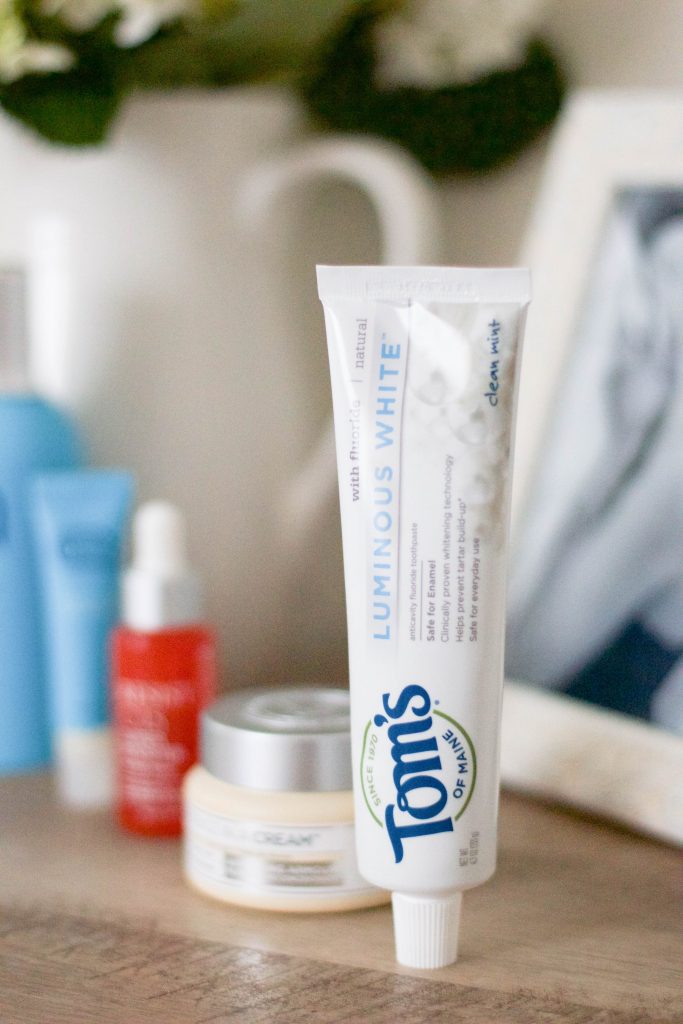 I'll be sharing the products of my night time skin care routine soon, so stay tuned!