Did you know that June 14th is World Blood Donor Day? Blood donation is such an important cause – just 1 donation can help save the lives of up to 3 people! As a nurse, blood donation holds value to me, which is why I'm partnering with the Nexcare™ Give Program to spread the word.
To help raise awareness, Nexcare™ Brand has created a limited-edition collection of bandages printed with the word "give", which will be handed out for free at participating America's Blood Centers donation sites around the country this week leading up to World Blood Donor Day.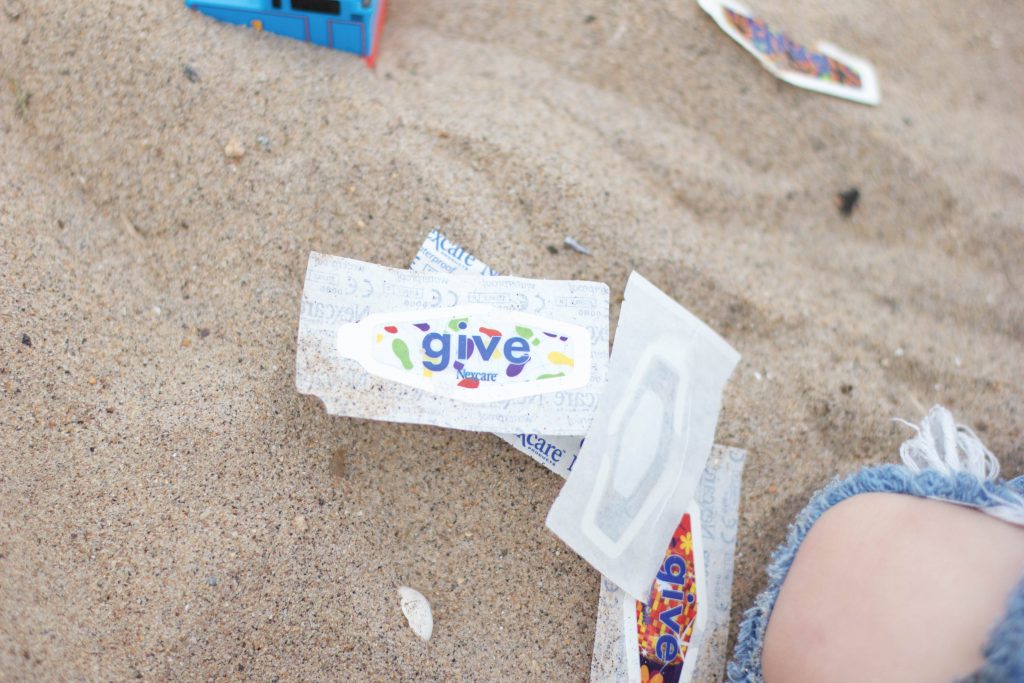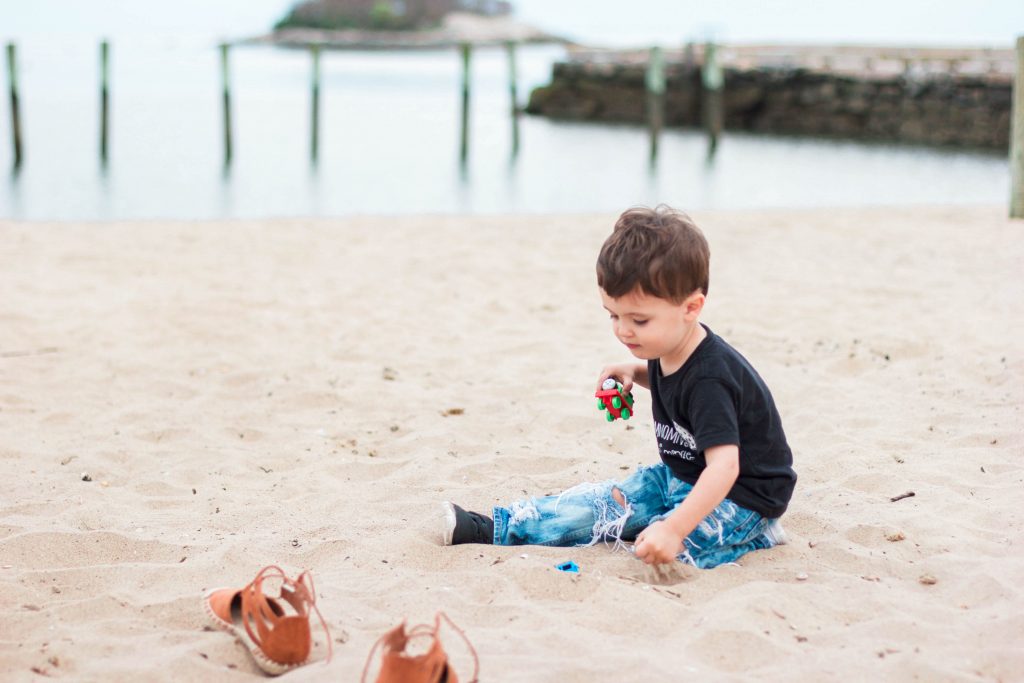 Nearly 5 million Americans require a blood transfusion every year, so we need donors to help save lives! While my little guy is of course too young to participate, I like that he can represent a good cause when he needs a bandage. Plus, the designs are super cute, which he appreciates because they look like "stickers."
And the timing is perfect – these Nexcare™ Give bandages are one of the essentials I am keeping in my bag this summer. Once the warm weather hits, we are outside all day, every day. Last summer Landon and I developed the best routine ever that involved a morning run followed by some time on the playground, and ended with lunch on the beach before nap time. I cherish those days with him so much and can't wait to do it all again with the addition of his little sister.
I've become somewhat of a pro as far as what to pack when we're on the go. I keep a bag packed with summer playground essentials in my car stocked with everything I've found I've needed while we're out. Today I'm partnering with Nexcare™ to share a little more about what I keep in my bag!
Sunscreen: always a necessity, even on cloudy days! It's way easier for me to just keep it in my car than it is to remember to pack it every time we leave. Then I can't say I forgot it!
A towel: Carrying an old towel has come in handy for wiping down dirty slides after the rain or even just to clean him off. Usually if I don't have one with me, I wish I did!
An outdoor blanket: This is my newest addition and I'm so psyched about it. Last year I would bring an old blanket, but I LOVE that this one from Little Unicorn is water resistant and easily wipeable! It also conveniently folds into a little carrying pouch, which makes it less bulky and cumbersome to carry. Anything to make things a little easier!
A change of clothes: There have been so many times Landon has needed these and we had to go home to get them! I keep an old tshirt and a pair of shorts in our bag just in case there are any issues.
Hand wipes: luckily the playground we always go to has a fairly clean bathroom right there, but I've found its really easy to just keep some hand wipes on me so I can wipe his hands quickly before eating a snack. I don't get too crazy with this (I believe in the motto "a little dirt never hurt"), but I especially like to wipe his hands after the beach because there have been instances of water issues in the last town we lived in and we've gotten sick! So I've just made it a habit to wipe hands before eating!
Bandages and ointment: Bumps and bruises happen. Kids fall down and skin their knees. There's no avoiding it, so I like to stay prepared in case it happens. I always have a water bottle on me which helps clean scrapes off until we can get home, and I always keep some triple antibiotic ointment and bandages for a quick fix. I recently added these Nexcare™ Give bandages to our bag because they're water proof and go on easy!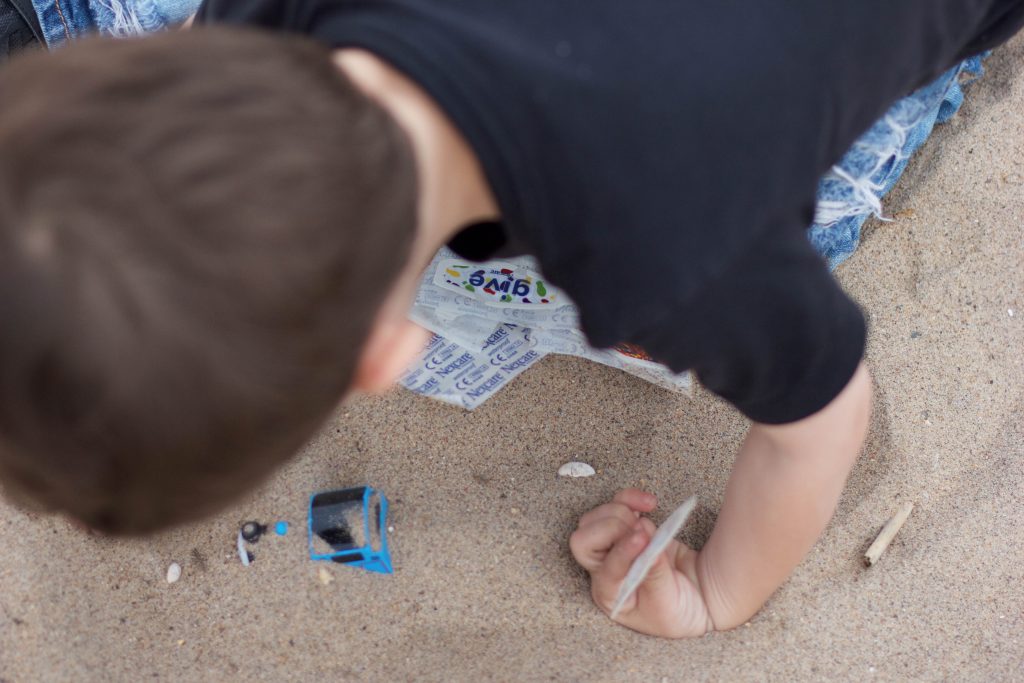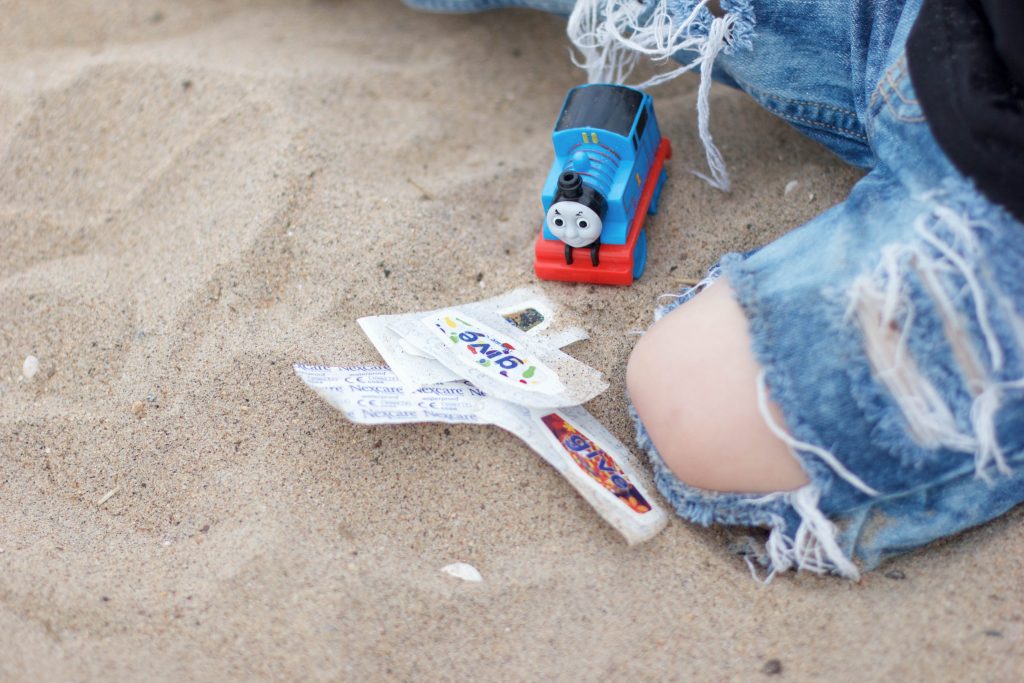 I've found that keeping a bag stocked with these essentials in my car makes outdoor activities a breeze and also lessens my stress of trying to remember if I have everything (because I am totally that mom scrambling at the last minute and always forgetting something!). Hopefully this makes your trips to the playground easier this summer!
To learn how you can pledge to support blood donation at your local donor center, visit NexcareGive.com and receive free Nexcare™ Give bandages. You ca share your images of your visit to your local blood donor center or why you support blood donation using #GiveInspires on social media!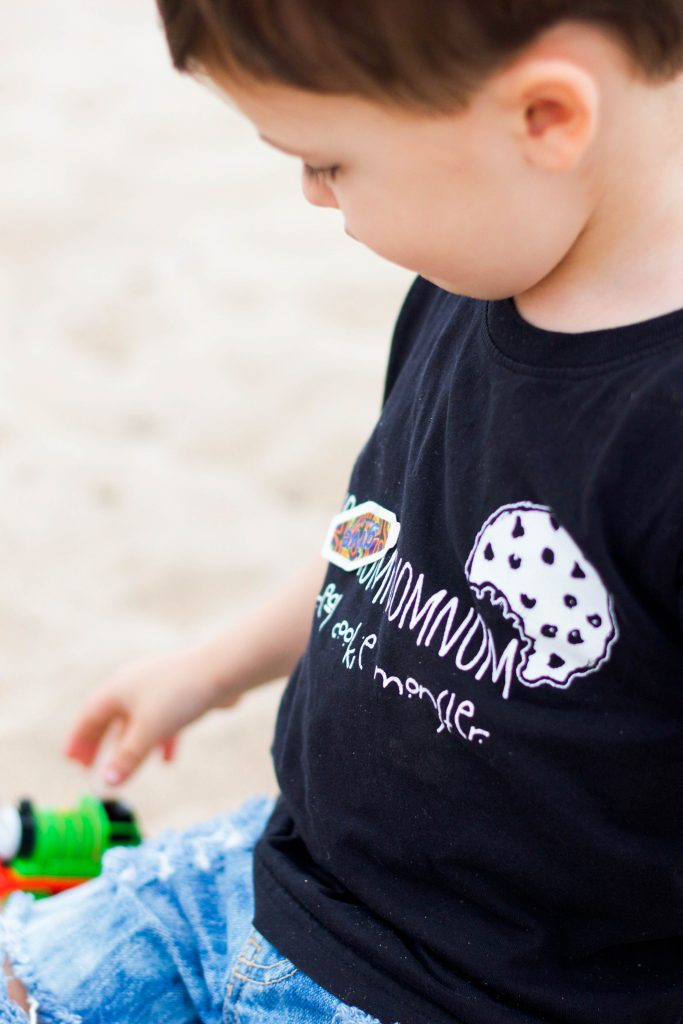 Thank you to Nexcare™ Brand for sponsoring today's post!