Thank you to LAGOS for treating this mama and partnering for today's post!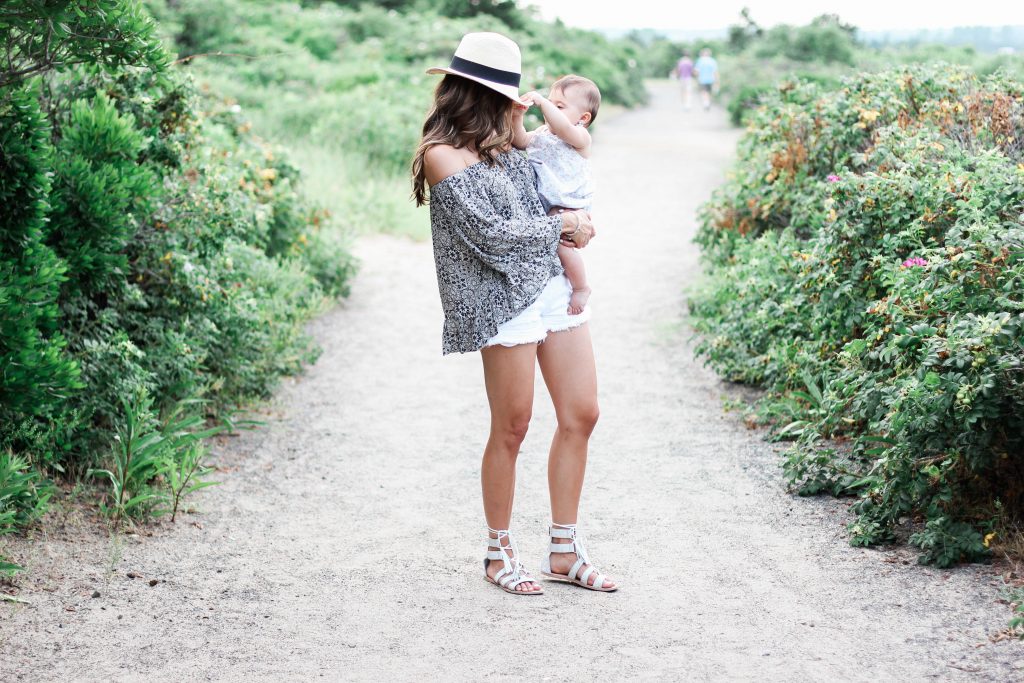 As a mom of two, I constantly feel like I'm being pulled in a million directions. (Seriously, kudos to moms of more than 2. I hear it's actually easier, is that true? At this point my husband is nixing the idea of a third!). There's caring for the toddler, caring for the baby, caring for the husband, caring for the house, caring for the bills, etc. etc. etc. And I should mention that my husband is a fantastic help! I realize I'm very blessed to have a husband like him because he helps me out a LOT and without complaining.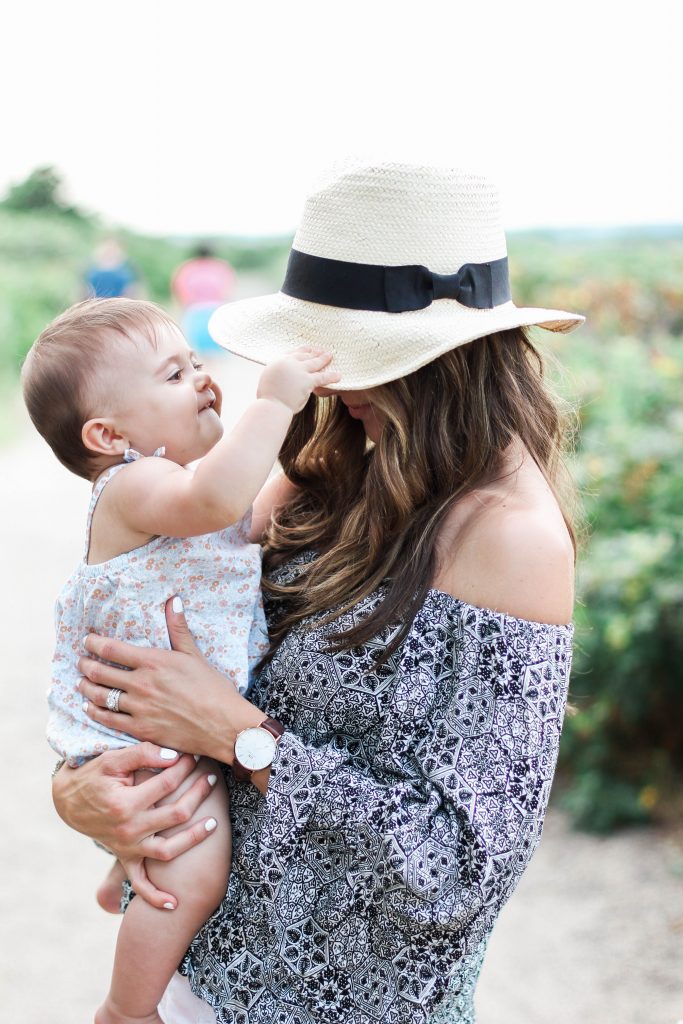 We are currently experiencing the exhaustion that all parents of tiny humans experience. We both have a hard time waking up in the morning and yet fall asleep soon after our children's bed time. We always feel like we can't get enough done. It's a production day in and day out to run the house and care for the children. And I know this is just what it is to be parents. On days I feel stressed to the max, I think back to how we struggled just to get both of these babies and it makes me grateful for the crazy.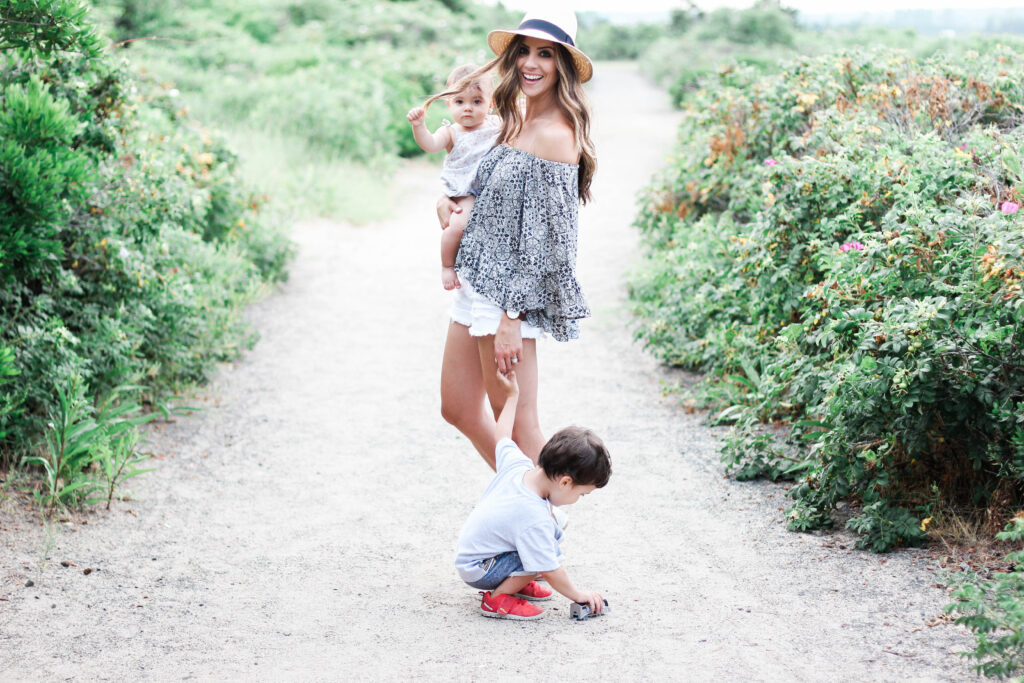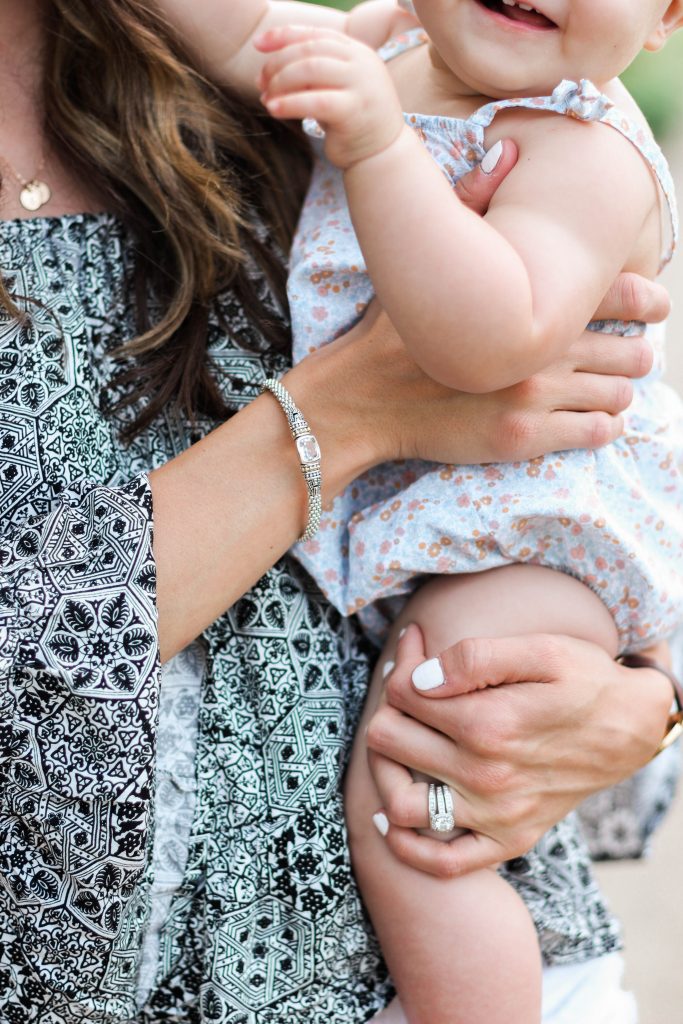 Top: Goodnight Macaroon (similar) // Shorts: Primark (similar) // Shoes: c/o Sole Society (more lace up options) // Hat: Target // Bracelet: Gemstone Caviar Bracelet c/o LAGOS
I say all of this because I realize life always looks perfect when I post these pretty photos, but I promise that's not the case! I can tell you that I don't clean my house in between when my cleaning lady cleans for me (that's one thing I make work in the budget). I can tell you we order pizza more than I care to admit (in fact, that's whats for dinner tonight). I can tell you there are a million unfinished projects around my house that probably won't be finished for years. But I can also tell you that my kids don't care about any of that. And that's something I need to remind myself more of! So this summer I've been trying to enjoy the moment more because our summer season is so short as it is and I want my kids to have memories of being outside instead of mom stressing out about cleaning.
This summer LAGOS is giving away one Caviar Color bracelet every Friday in July (7/1-7/29), which is what you see me wearing here! This bracelet is even more gorgeous in person, and I love the mixed metal aspect. You can see all of the bracelets being given away right here. Be sure to enter the contest right here for a chance to win!