I'm excited to share another one of my favorite home decor bloggers with you today! If you're new to this, every month I'm featuring a blogger who inspires me with their gorgeous home photos. I love to follow these feeds daily, so I want to share them with you as well!
Today's feature is Morgan from The White Farmhouse Blog, or @thewhitefarmhouseblog on Instagram. I love her moody Instagram feed, and the mix of texture throughout her home. I love the neutral tones and pops of warm woods. I'm also dying over her cowhide rug under her farmhouse table! Our styles our very similar, but I love how Morgan also adds some modern touches to her home. I'm obsessed with the gorgeous pillows she has in her living room.
Below are some of Morgan's favorite photos of her home, as well as a short interview with her. I love the story behind her home! Enjoy!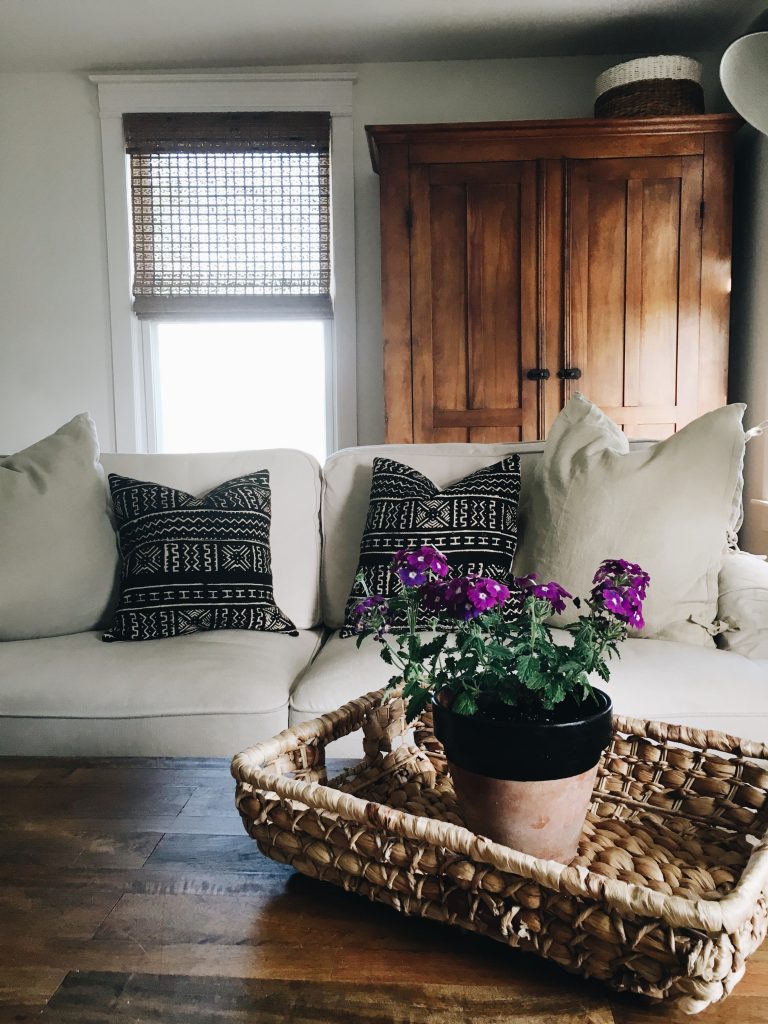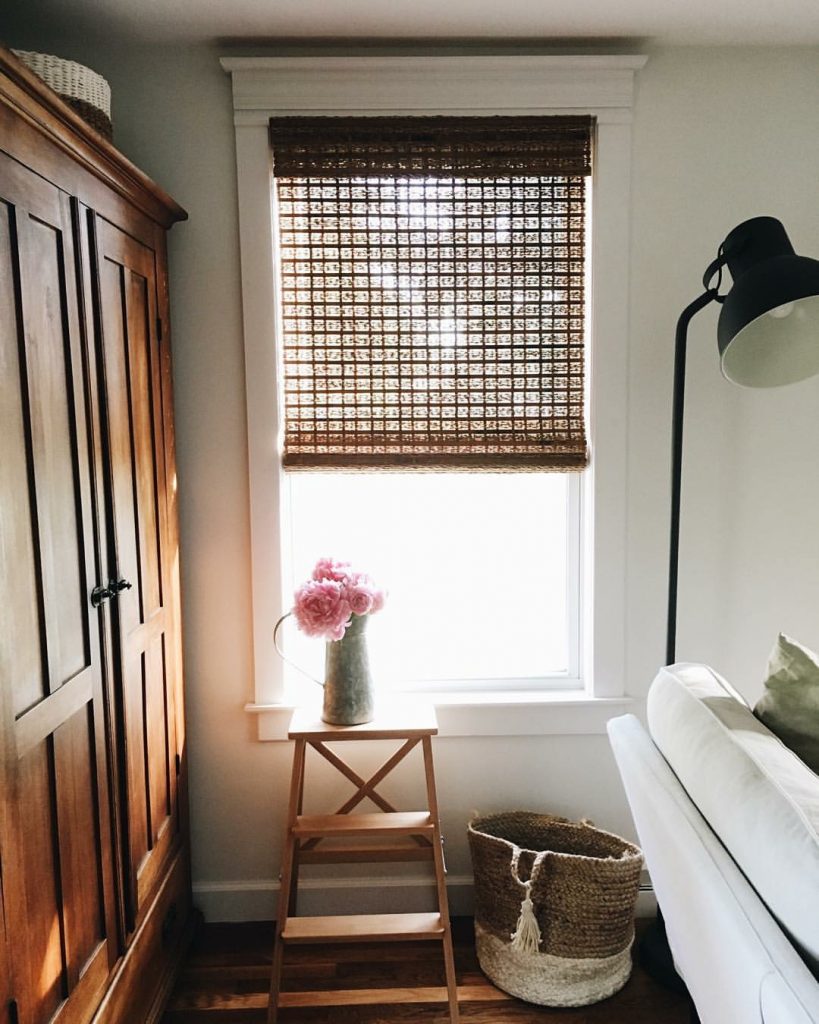 Morgan shares about the dilemma behind this window here. I love the shades she ended up selecting!
She also gives some really great tips on styling open shelving here!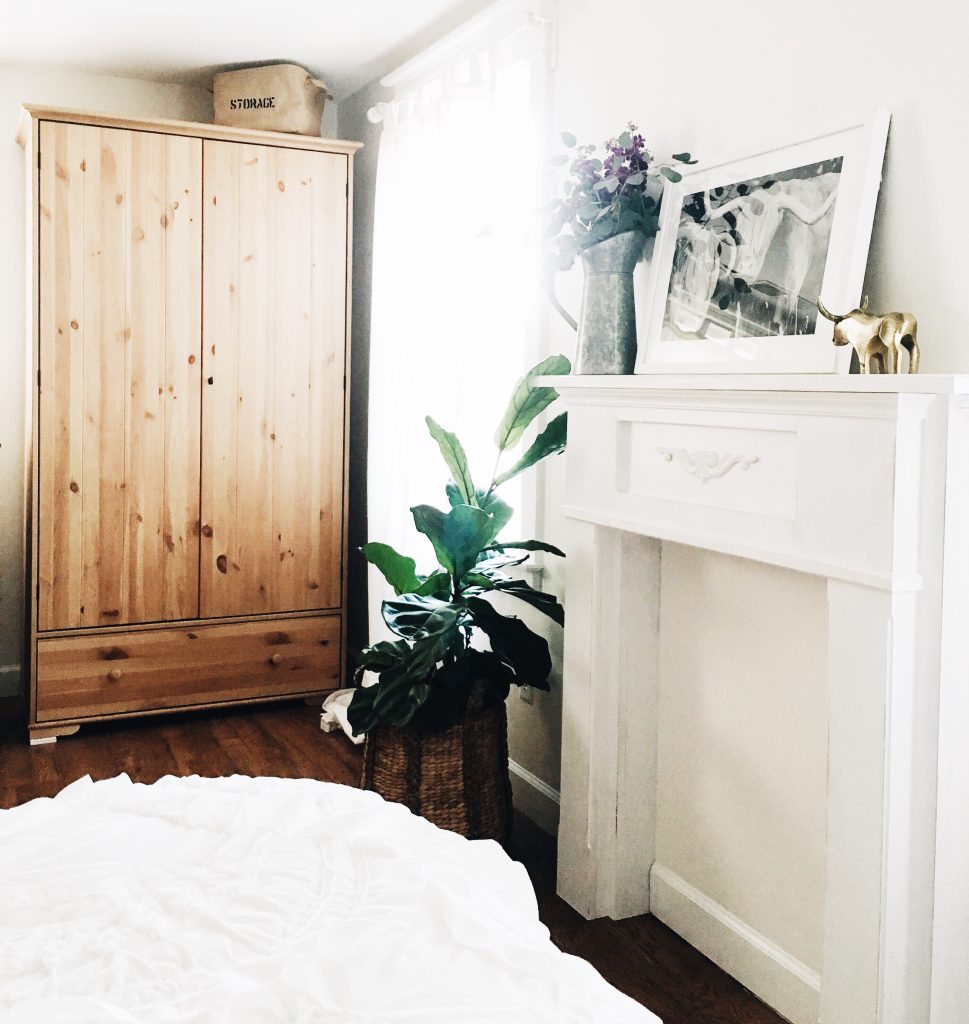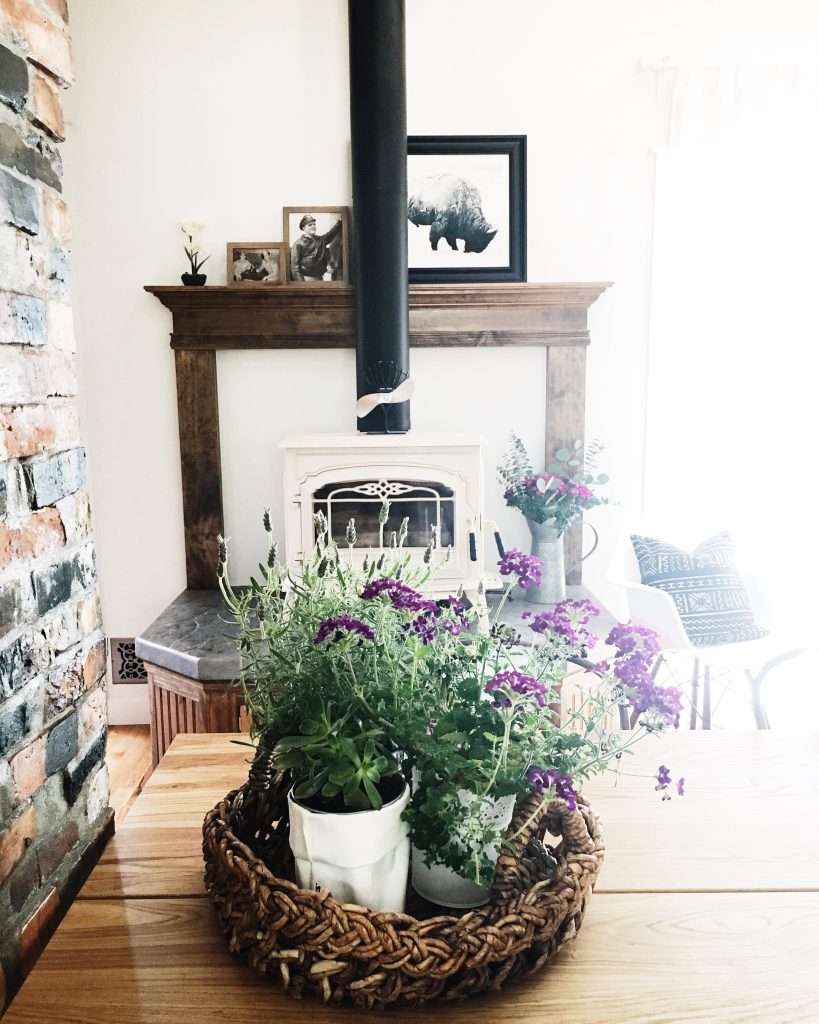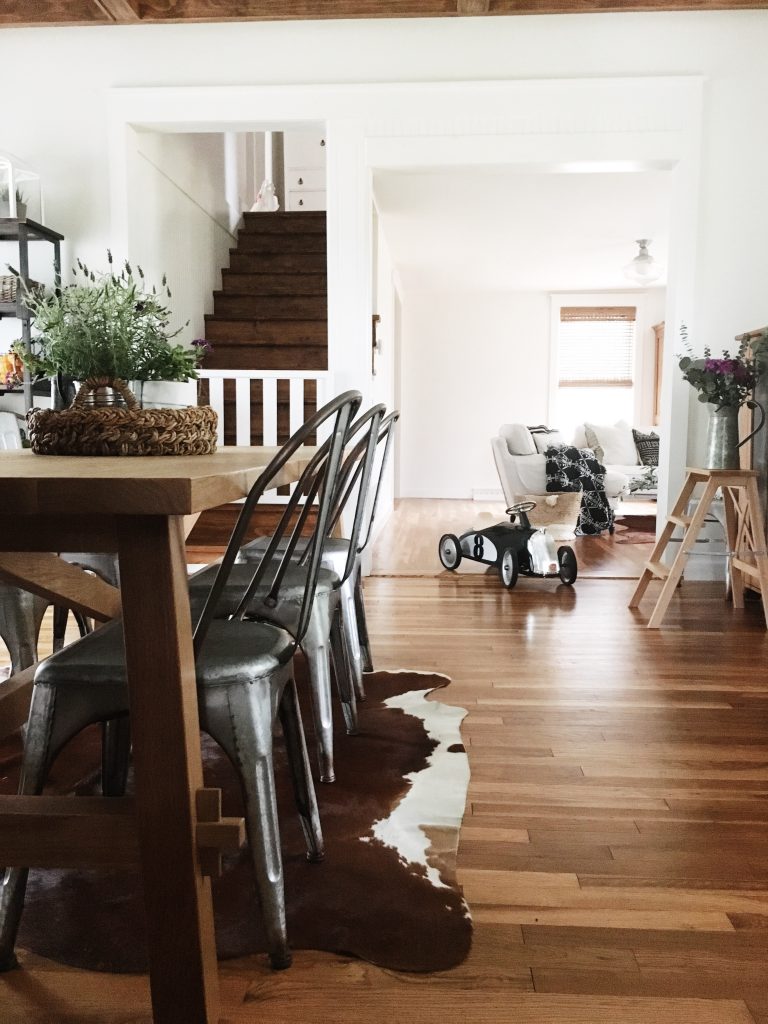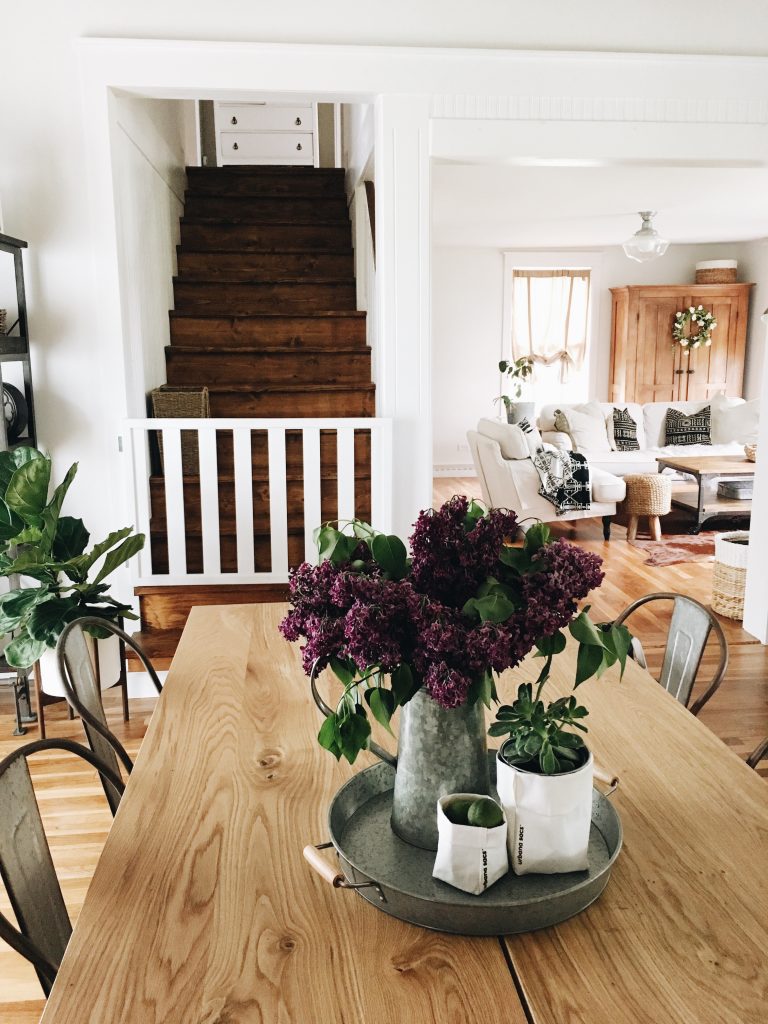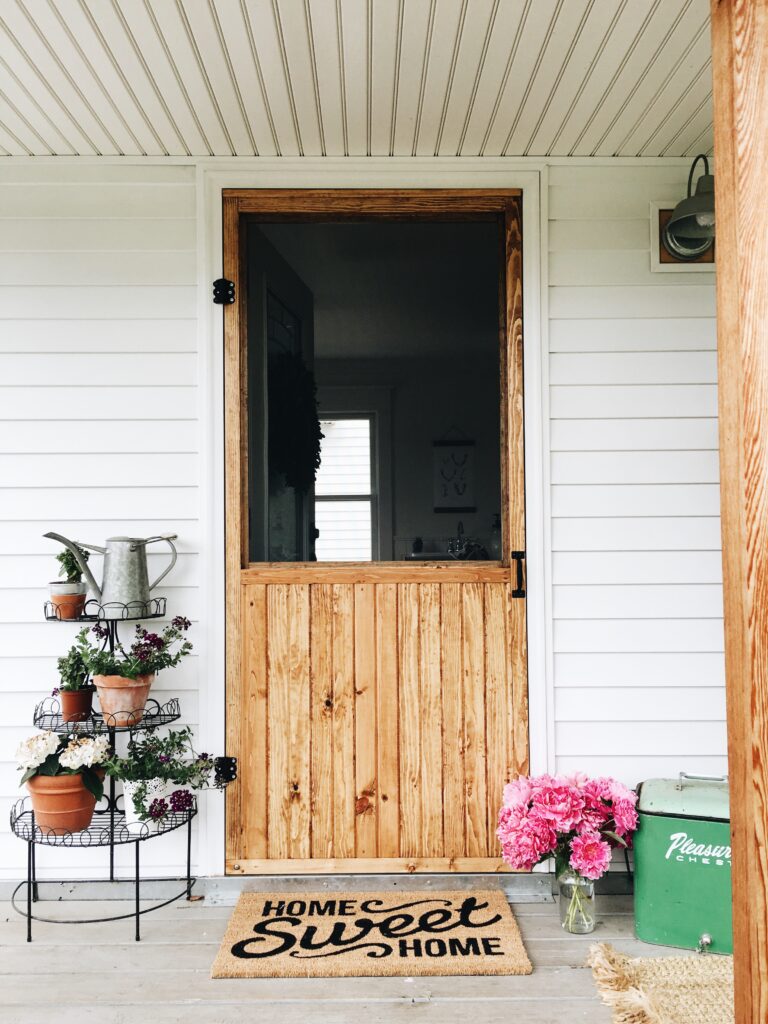 Where do you receive inspiration from? Instagram
How would you define your style? Midcentury modern meets Farmhouse with a touch of flare.
What is your favorite piece that you've used in your home, or project you're most proud of? The mantel made by my best friends husband.
What is your next big plan for your house? We purchased my husbands grandparents farm. It was in worse condition than we had imagined and had jack up the home and pour new foundation and new floor joists. After all new electrical, plumbing, drywall and insulation- you name we were overwhelmed. We did all the work ourselves and it was a rough year of blood sweat and tears. Doug's blood and sweat and my tears I like to say ????. But we did it all ourselves and couldn't be more happy to call this our home 🙂
Thank you Morgan for sharing your gorgeous home with us!