I hate to admit it, but fall is right around the corner. I'm trying to soak up the last minutes of summer as best I can because I know it will be gone very quickly. Every season change, I go through my old clothes and figure out what I'm keeping, selling, or donating. I had a past history of spending money on poor quality clothing, so I've been weeding through the good and the bad in hopes to invest in some better quality pieces. Today I'm sharing with you what I'm investing in for the upcoming cooler months and what items have stayed true year after year.
Frye Boots: I FINALLY purchased my first pair of Frye boots during the Nordstrom Anniversary Sale. I don't know why it took me so many years, but they were finally at a price I couldn't refuse (less than $250!) and I know they'll hold up for years. True story: I have another pair of riding boots that I've worn for over 8 years but they've finally seen their day, hence why I'm replacing them with the Fryes. I know the price tag is hefty, but they're a quality investment. I own this pair of Fryes in Washed Antique Cognac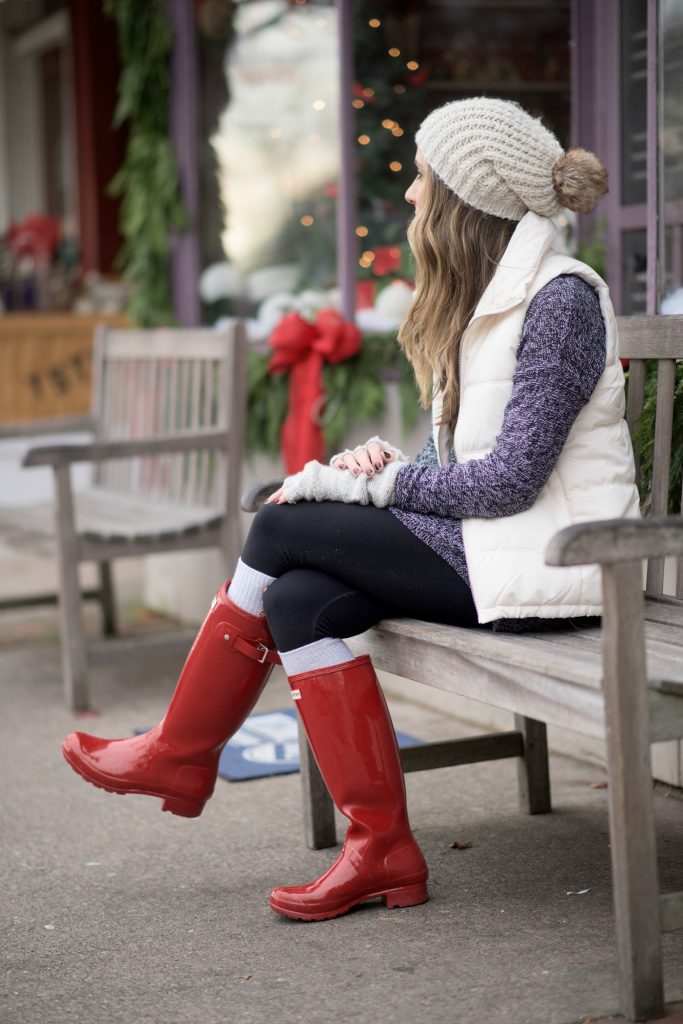 Hunter Boots: I already own these, but they're worth mentioning. I have two pairs of Hunter Boots and they're seriously my favorite boots I own. I recently bought the fleece boot socks to wear in the cold weather since they aren't insulated and they've been a game changer! If you don't own a pair, I highly recommend. These crochet ones are super cute, too! And if you tell me it's dumb to spend that much $ on rain boots, just trust me….the cheap rain boots are not made the same. Invest and they'll last you years! I own this pair in gray and this pair in red.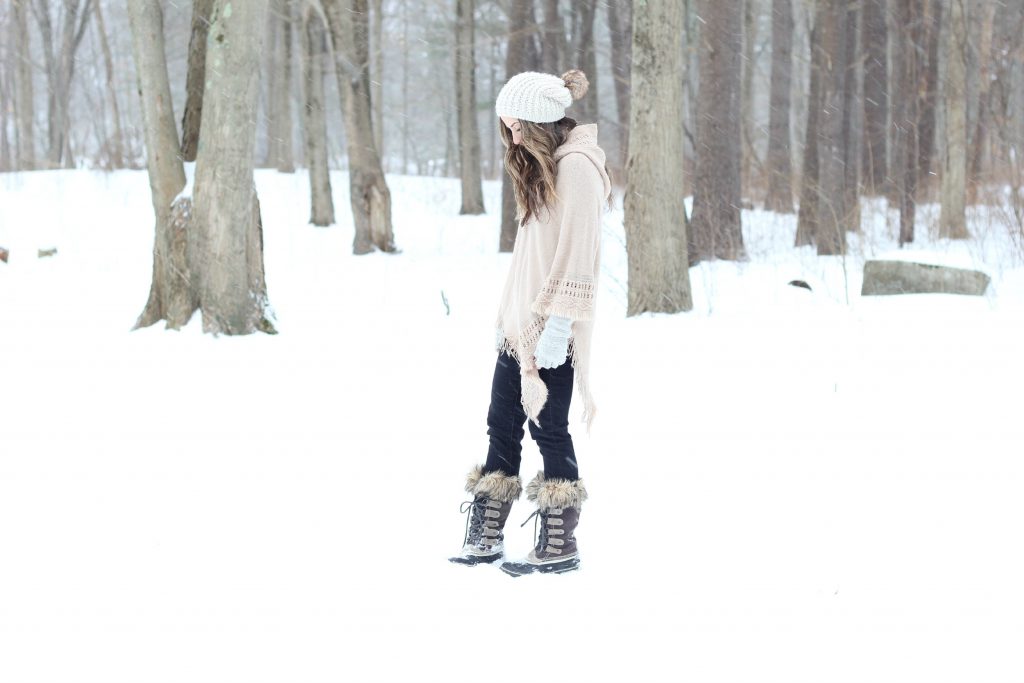 Sorel Boots: Another game changer, I purchased my first pair of Sorel boots a few years back to wear while I was working during the winter. As a homecare nurse, I would be attempting to walk through several feet of snow in sneakers and it was NOT cutting it. Buying my Sorel's was one of the best investments I ever could've made. They keep my feet SO warm and make it a little easier to walk in the snow. I always wear my Sorel's when I leave the house and change into my regular shoes in the car after we get to wherever we're going to. I own this pair right here.
Trench coat: I've been saying I'm going to purchase a trench coat for years, and I finally bit the bullet. These are great for fall because they're lightweight and can be styled multiple ways. I love the versatility and that they can be dressed up or even worn with leggings and sneakers. I bought the BB Dakota and Free People trench coats here.
Classic Tote: Another item I've been waiting to purchase with no reason as to why, I'm finally investing in a classic tote bag this year. I've been back and forth between the Madewell Transport Tote and Tory Burch York Buckle Tote for months, but I think I like that the Madewell bag is less structured than the Tory bag. I love these totes because they're multipurpose. I can insert the "baby bag" from my Lily Jade diaper bag and essentially have a diaper bag in a beautiful tote.
Duck Boots: I've had my eyes on duck boots for a few years now, but only just decided to buy a pair! These are great in the rain and snow without being as bulky as Sorels. I like this option because sometimes my Sorels can feel really heavy.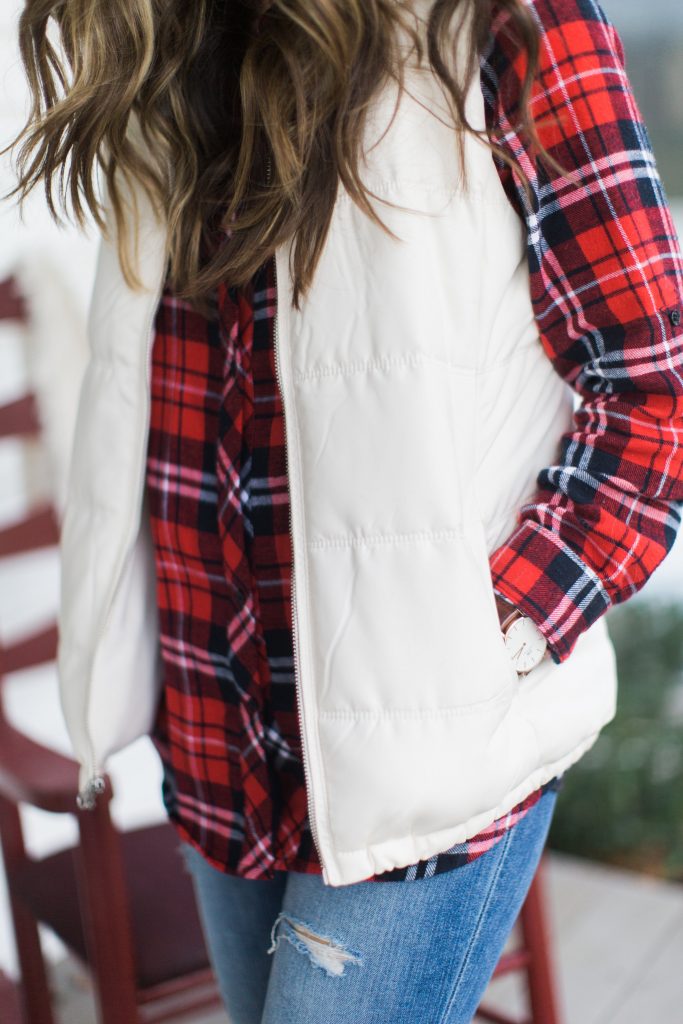 Puffer Vest: I lived in these last year because they keep me warm without being as bulky as a heavy jacket. I wear them over everything, whether its jeans and a sweater or yoga pants and a sweatshirt! Totally necessary for fall and will carry you into winter. J. Crew vests in particular are always a favorite, but Old Navy has great ones that are budget-friendly!
Chunky Knit Sweater: Always a classic, chunky knit sweaters can be worn a variety of ways (jeans, over dresses, skirts, leggings, with boots, with rainboots, etc) making them a staple item for your fall and winter wardrobe. I recently purchased this one from Aerie and I LOVE it (although I recommend sizing up for a looser fit).
These are the pieces I'm investing or have already invested in for this year! What would you add to the list?