Thank you to Go & Grow by Similac® for sponsoring today's post!
I'm not *quite* sure why the term is "terrible twos," because the age of two was not an issue for my son. It's the age of three that makes me feel like my child has been possessed by some kind of demon monster with no end in sight.
My son is actually a very well-behaved boy. He's always been sweet, listens (for the most part), and has never experimented with activities like toy-throwing, poop-painting, or drawing with crayons on the wall. I don't know how I managed to get so lucky, as I hear these are some toddlers' favorite pastimes. But recently, since turning 3, it's like a switch flipped and I no longer recognize my child. Fellow moms of toddlers, I know you feel me. (Please, I hope…)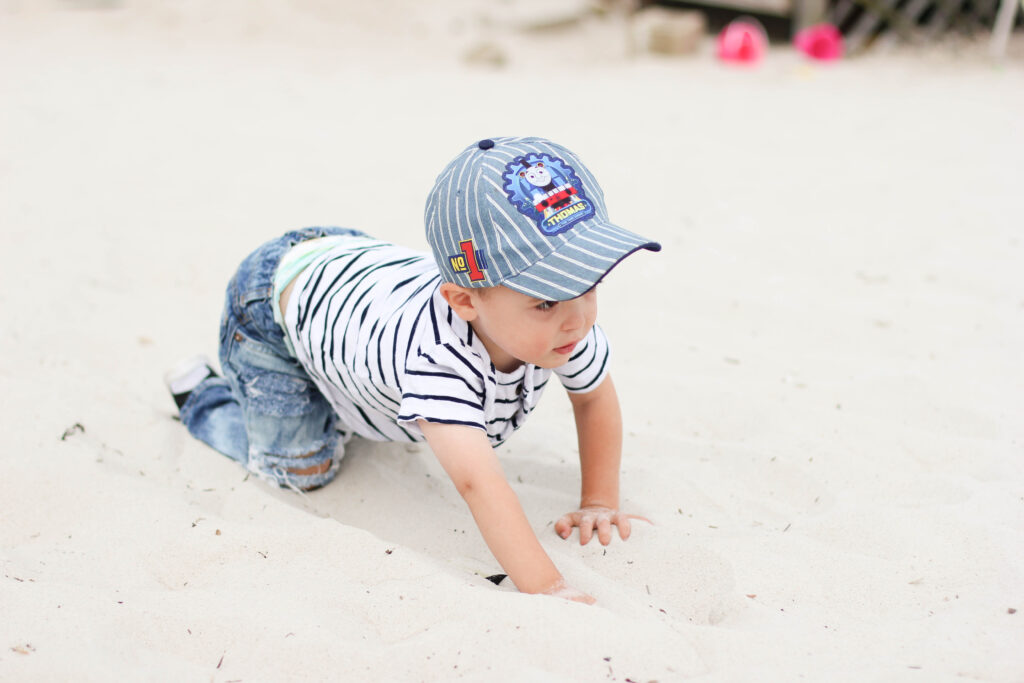 If you follow me on Snapchat, you know the recent shenanigans of our trip to Cape Cod. Basically, my husband and I never want to go away with our children again. We were gone for two days and all we heard was screaming. So. Much. Screaming. Nap schedules were off. Tantrums ensued. All hell broke loose. And we were left a little mentally scarred from the experience.
I've learned quite a few things thus far on raising a toddler. (Mostly by default, but I've learned nonetheless.) So I figured I would share my top tips on how to raise a toddler and not lose your mind.
Accept that it will be a disaster. They're toddlers; they are pushing their limits and learning boundaries. They need discipline in order to learn. They're going to be crazy because they have to learn how to NOT be crazy and control themselves. Anytime I get overconfident in my mothering abilities, my son oh-so-kindly snaps me back to reality with the biggest tantrum of all time, so just accept and prepare for the disaster that will occur. When it doesn't, you'll feel freakin' amazing! I AM MOM, HEAR ME ROAR!
Always be 928763172 steps ahead. I have to calculate my toddler's every possible move to prepare for what could potentially happen. For instance, don't leave that pen on the table. Because even if your toddler is three rooms away, he will find that pen and write all over your couch in the 2.3 seconds that you'd stepped out of the room.
Always have a distraction. Toddlers' attention spans are like 5 seconds, so the best way to get them to stop doing something you don't want them to do is through distraction. It looks something like this: "Landon! We don't jump on the couch. Let's go play with bubbles outside instead!" Anytime I've ever just said "NO" to something and moved on, he continues to do it regardless of how many times I say no or put him in time out. I've found that distracting him with another activity helps him to not go back to whatever it was I didn't want him doing!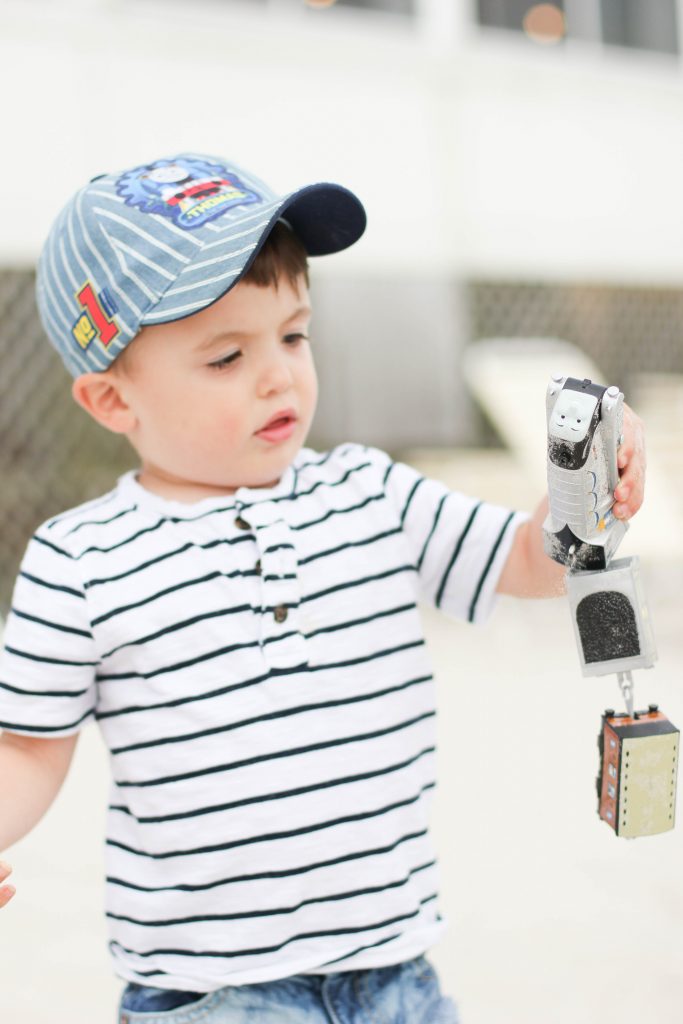 Know meal times will suck. And get creative. My child will eat like a horse. In fact, all he does is eat. All day long. "Snack, snack, snack." But you know what he doesn't want to eat? Breakfast. Lunch. And dinner. I've limited snacks and he still doesn't wanna eat. And one day he'll love chicken and then the next day it's the most atrocious thing he's ever seen and OH MY GOSH MOM WHY ARE YOU MAKING ME EAT THAT? And if there's a green speck of whatever on it? OH HEEEECCKKKKKK NO. So I basically gave up and started getting creative. I'll mix veggies into food he likes. I'll put vitamins in a "milkshake" (smoothie). You get the drift.
One of my favorite ways to give Landon a nutrition boost is his favorite green smoothie. This smoothie is loaded with healthy fats, protein, and vitamins and minerals, and the green color makes it extra fun. Adding a toddler product, like Toddler Go & Grow by Similac® Mix-Ins™, is another way to ensure your picky eater is getting all the nutrition he or she needs. This smoothie recipe is quick and delicious, and can be made with or without the extra nutrients in Go & Grow by Similac® Mix-Ins ™ and still be nutritious!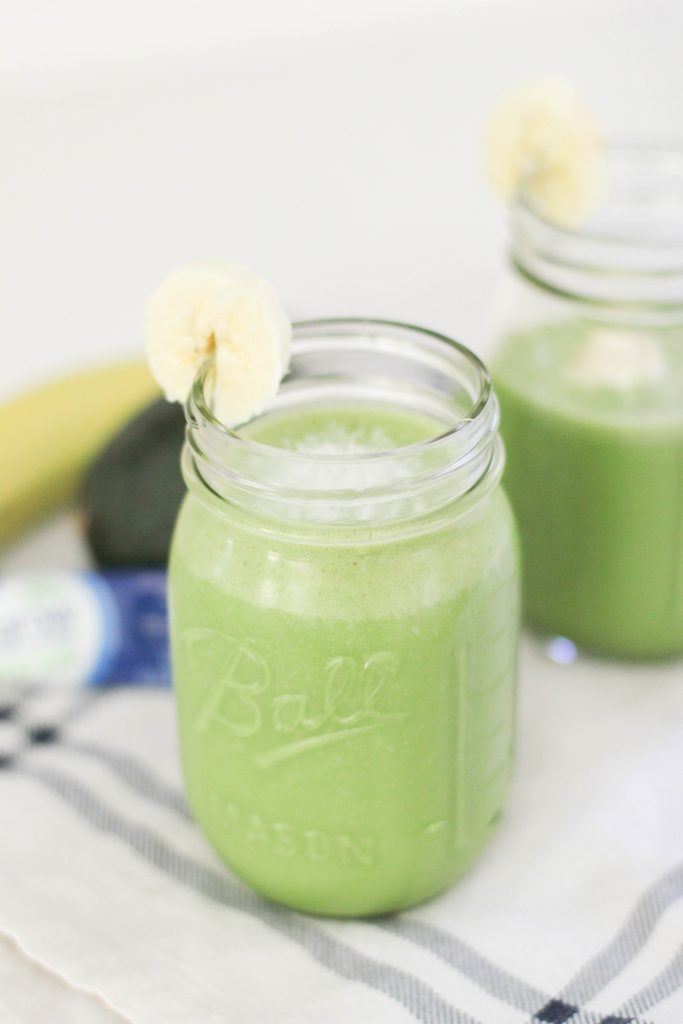 Peanut Butter & Banana Green Smoothie
1 cup coconut milk or cow's milk
1 cup raw spinach
1/2 avocado
1/2 banana
1 TBSP peanut butter
1 cup of ice
*Optional: 2 packets Go & Grow by Similac® Mix-Ins™ (Be sure to add this before blending! It needs to be blended to mix well.)
Directions: Put all ingredients into a blender, and blend. Serve, and pray your toddler will drink it. 😉
This recipe makes 2 toddler servings.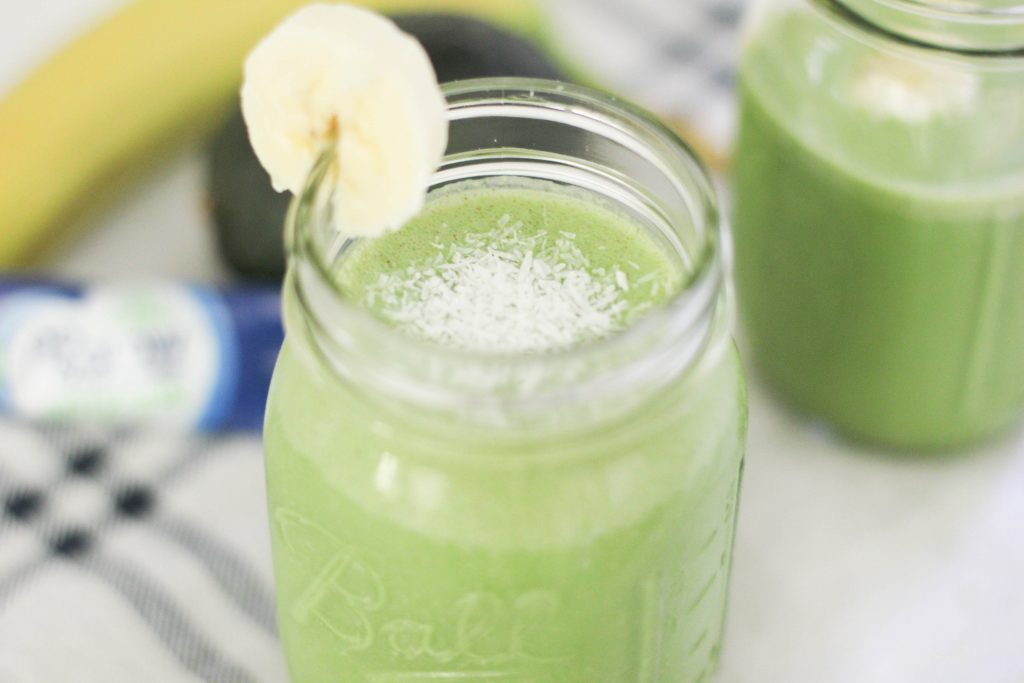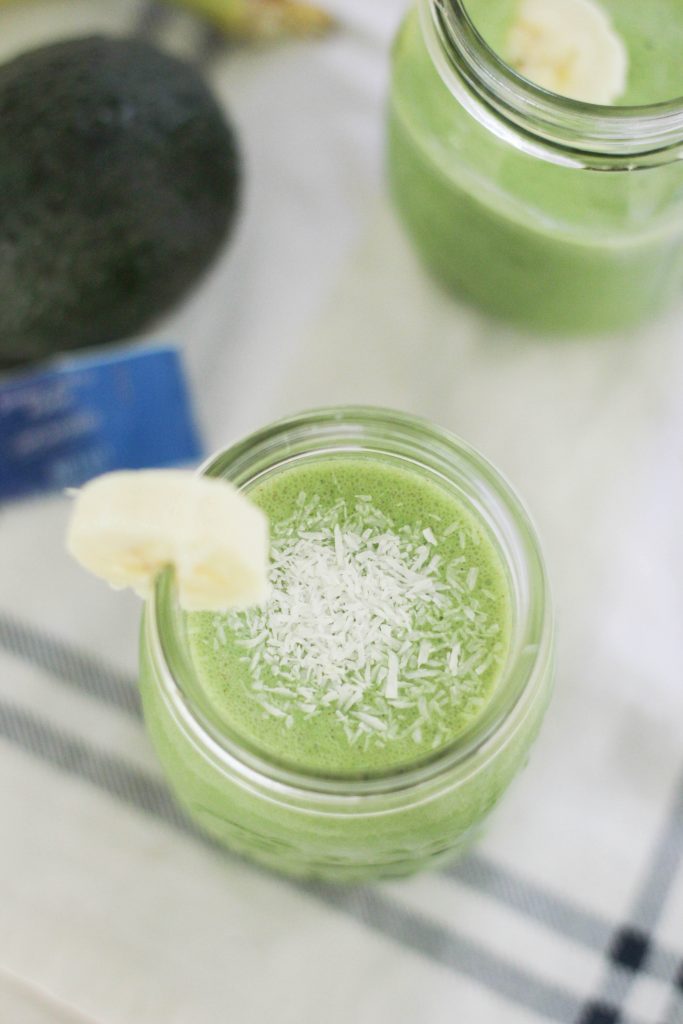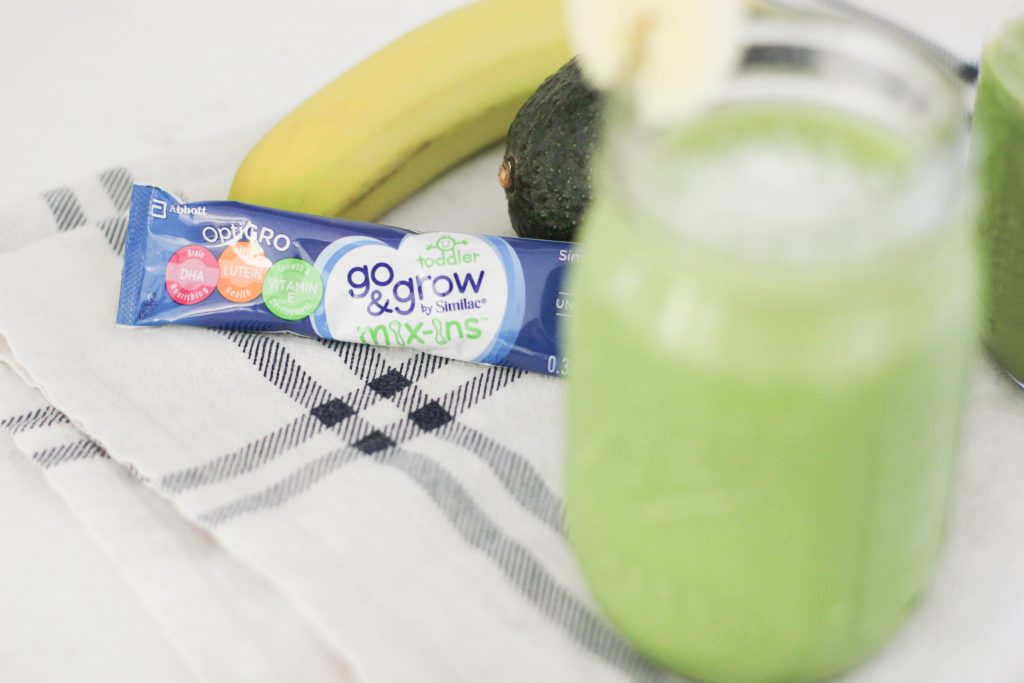 Don't give in to their mind games. Yes, mind games. They look like this:
*Bed time*
Me: "Okay, Landon, time for bed. We did stories, milk, kisses, and now it's time to say goodnight."
Landon: "Books."
Me: "We already did books, Landon. It's time for bed."
Landon: "Rock!"
Me: "We already rocked, Landon. It's time for bed."
Landon: "ROCK!!!!!!!!"
Me: "Fine, let's rock." Rocks a few times, gives another kiss. "Okay, time for bed."
Landon: "NO, TWELVE!" (Meaning he wants to rock in the glider twelve times.)
Me: "No, it's time for bed."
Landon: "TWEEEELLLVVVVEEEEE!!!!!!!!!!"
Me: "Fine." Rocks 12 times. "GOODNIGHT."
Landon: "No, ten!"
Me: "NO, GOODNIGHT."
Landon: "LIGHTNING MCQUEEEEEEN!!!!!!!!!!!!!!!!!!!!!!!!!
Me: "You already have Thomas, Blaze, and your books. You do not need Lightning McQueen."
Landon: "LIGHTNING MCQUEEEEEEEN!!!!!!!!!!!!!!!!!!!!!!!!!!!!!!!!!!!!!!!!!!!!!!!!!!!!!!!!!!!!!!!!!!!"
Me: "FINE." Goes downstairs, gets Lightning McQueen, comes back up and hands to Landon. "GOODNIGHT!"
Landon: "ROCK!"
Aaaaaaaand so on. These mind games get you. Toddlers have these insane brain powers where they can control you without you even realizing it, so you need to be sharper than Sherlock Holmes.
Be prepared. For anything. Literally anything. Things you wouldn't even think of…just be prepared for it all. You'd be amazed at what you can encounter with a toddler. Tantrum at the grocery store? Done it. Screaming bloody murder in the library? Been there. Flailing arms and legs as if you're trying to kill them? Multiple times. Just try to keep your cool and calmly remove the toddler from the environment. Or just say forget it and let them carry on. I've totally done that before with the entire store staring at me. To which I then say to all the gawkers, "HE'S THREE. Move along."
Maybe drink some wine. This is short-lived, mama. I promise. Once that little monster is in bed, have some you-time and relax!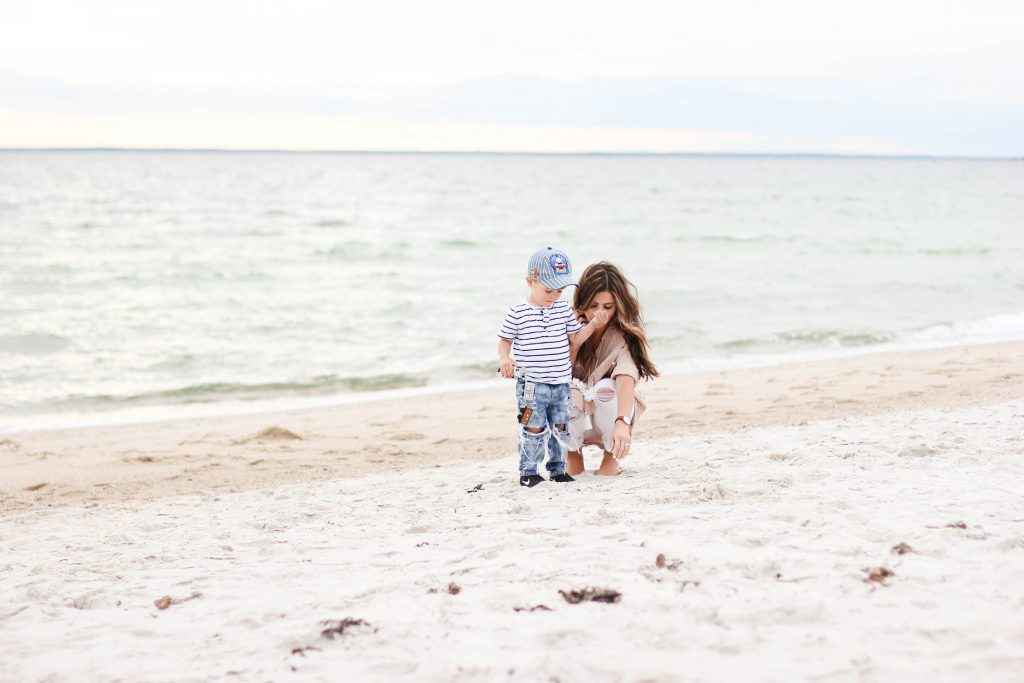 Toddlers. A humbling part of parenthood. I'm frequently told to enjoy these days because I'll miss them when he's older. So embrace the chaos for what it is, sit back, and hold on tight for the ride!
Go & Grow by Similac® Food Mix-Ins™ and toddler drink a secret weapon for adding nutrition in toddler meals!