Disclosure: This post was sponsored by Garnier through their partnership with POPSUGAR. While I was compensated by POPSUGAR to write a post about Garnier all opinions are my own.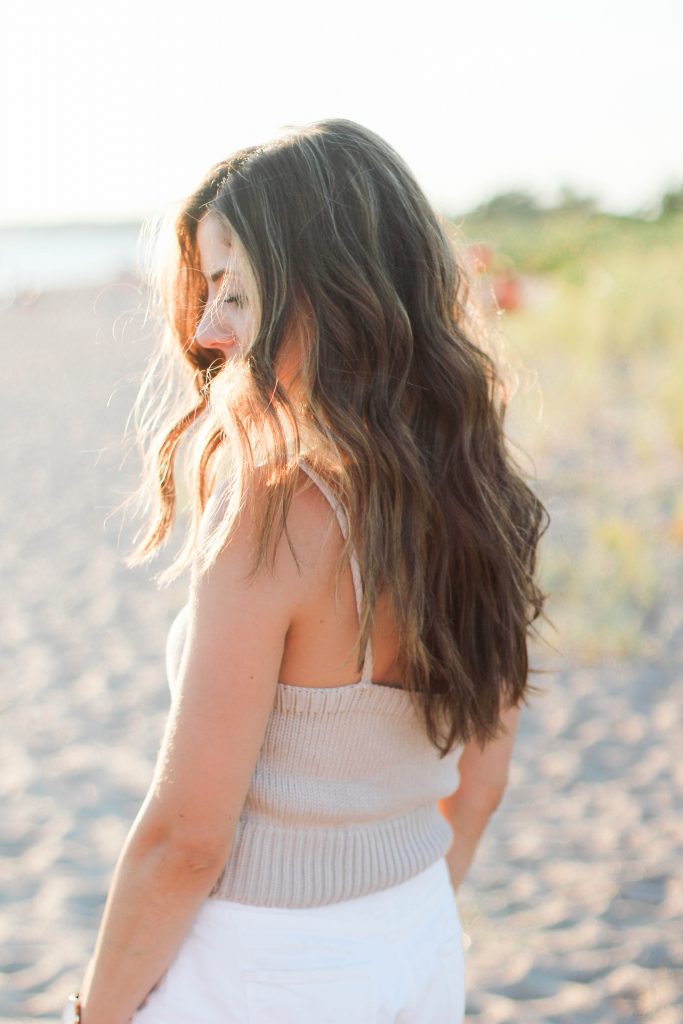 One of the most popular questions I'm asked about my hair is how I manage to curl it every day without experiencing breakage. Well, let me tell you. I promise it's been through its fair share of breakage. Before having children, my hair was so unruly that I would get it chemically straightened every year. And after Landon, I experienced that postpartum hair loss. I've learned a lot about my hair over the years and finally have a love/love relationship with it instead of a love/hate. I wanted to share some tips I've learned over the years on how to repair damaged hair, since I've gained some pearls of wisdom over the years. I should add that I'm not a professional, and that these are just tips that worked for me. Results may vary 😉
Cut back on the hot tools, or use a heat protectant. Listen, I'll be the first to admit that I use my curling wand almost every day. But it's really damaging to your hair. If you can't go without straightening or curling, use a heat protectant to avoid damage. You can also use the lowest heat setting, and NEVER leave the hot tool on your hair for more than a few seconds.
Avoid washing daily. Believe it or not, it's actually better to not wash your hair every single day. I totally get that this can be difficult, especially in a hot climate where you're always sweating. But if it's something you can swing, definitely try washing every other day or every couple of days. I can't do this as much in the summer, so I end up washing almost every day (also, I have a toddler who isn't always to best with the "no throwing sand rule" at the beach).
When you do wash, use a strengthening shampoo and conditioner. I highly suggest this especially if you're one who uses a curling wand or straightener every day. And to be honest, I probably don't take my own advice enough! Garnier Whole Blends Repairing Hair Care Honey Treasures Shampoo and Conditioner is a great option that's easy on the wallet. It helps prevent split ends and breakage, and also works best when used with my next tip!
Use a repair hair mask. I try to do a hair mask once a week to help repair any damage. I always notice a difference when I use it, as my ends don't look as dry and broken. Garnier Whole Blends Repairing Hair Care Honey Treasures Mask is a great option for strengthening and repairing damaged hair. Insider tip: leave it on the entire duration of your shower for extra soft hair! I do this with all of my hair masks!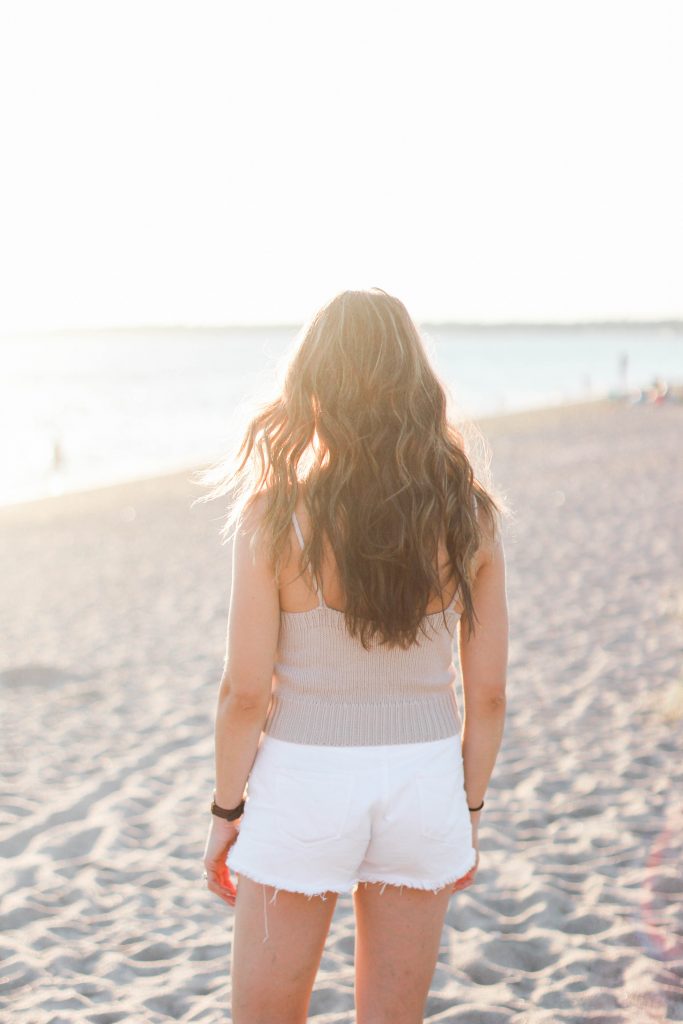 Avoid the pool. The chlorine in the pool is damaging! I'm not saying NEVER get your hair wet, but it's probably not a good idea to have chlorine hair all day, every day.
Don't sleep with your hair in a ponytail. My hair stylist taught me this! Wearing your hair in a tight ponytail can cause breakage if you toss and turn during your sleep. I'll occasionally sleep with my hair up to try and preserve my curls so I don't have to style it the next day, and when I do I'm sure keep it loose and in a damage-free hair tie.
Use a Wet brush when combing out your wet hair. I noticed I would get a LOT of breakage when I tried combing my wet hair out with a regular comb. I recently switched to a Wet brush and the difference is unreal! It's also inexpensive!
Minimize the amount of pulling at your hair. This means minimize the brushing, the tool use (blow dryer included), and the hair tie use. Honestly, it wasn't until I started letting my hair air dry at night that I noticed a significant change in the breakage in my hair.
Get regular hair cuts. Every 6-8 weeks! I remember wanting so desperately to grow my hair out (this was years ago) and I stopped cutting my hair. Guess what? Didn't work! It made my hair more damaged and took longer to grow out. It wasn't until I started scheduling regular hair cuts every 6-8 weeks that my hair started really growing and the damage minimized.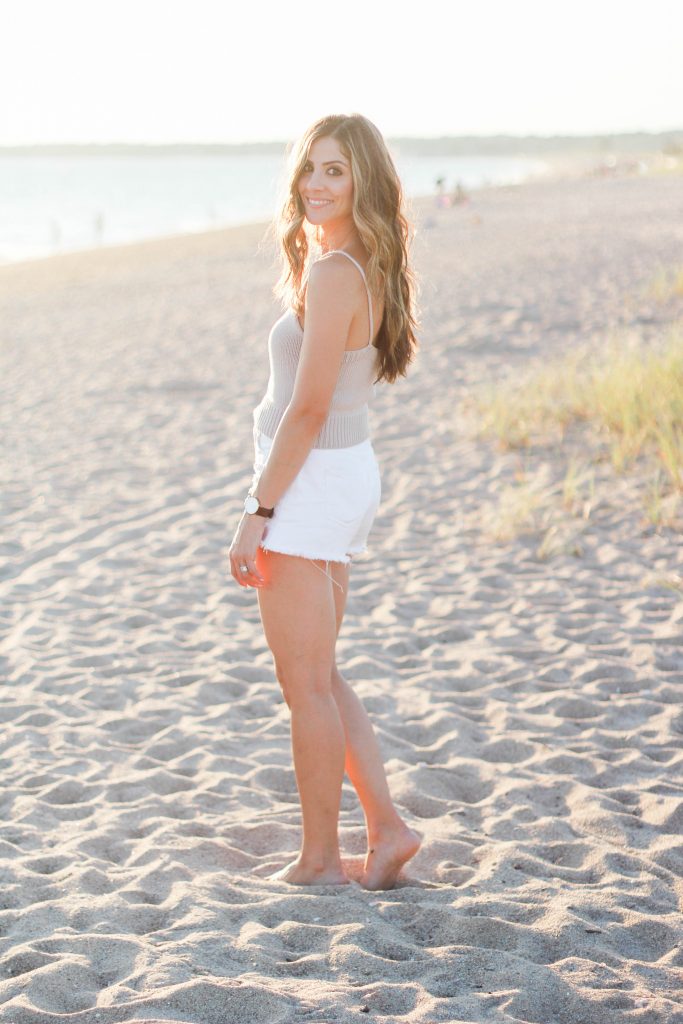 You'll be surprised at how making these minor changes will really affect the condition of your hair. Even just making one change is better than no change, and your hair will thank you for it! Healthy hair looks, feels, and styles much better.
Be sure to check out Garnier's Whole Blends Collections for a variety of your hair care needs.