For starters, know results obviously may vary!
When we listed our condo on the market, I had no idea what to expect. What I didn't expect was for it to sell in one month (and it would've been one week but we are to blame for that. But I suppose everything happens for a reason!) Here's a brief run down on how our selling process went, and then I'll share how we sold our house in one month!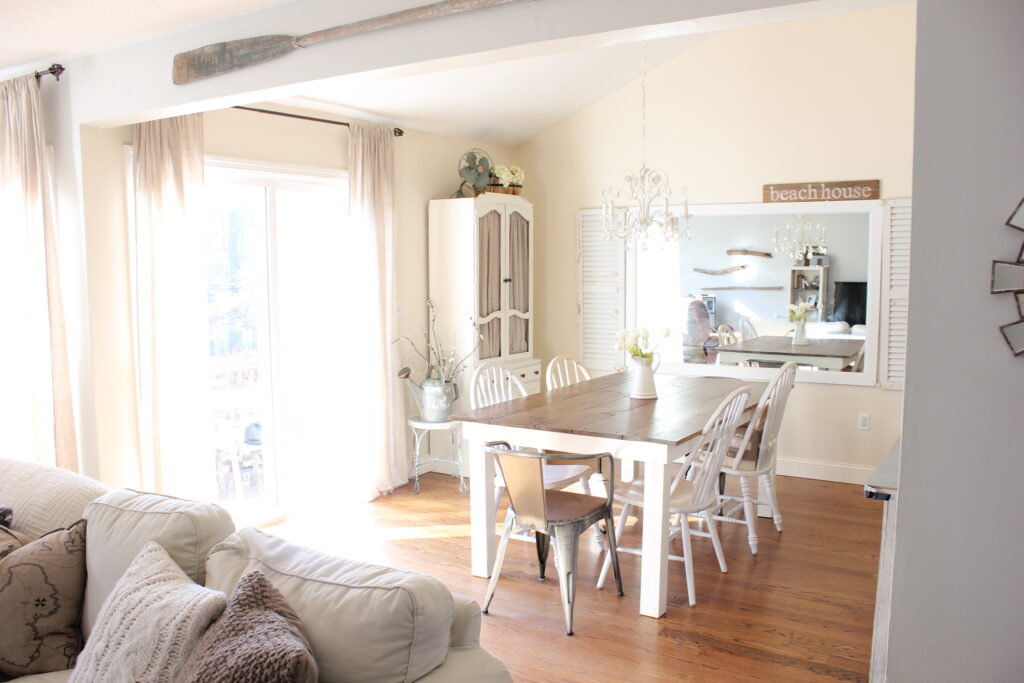 We listed our condo according to the recommendation of what our real estate agent thought was comparable to other condos in our area. Within one week we had an offer that was around 20k lower than our asking price. We countered slightly lower than asking, and she came back about 5k higher than her original offer. Her reasoning was that this was what the other condos were going for in our area (and she was right…it was actually on the high end of what they were going for) We declined because this meant we would actually be losing money on the deal. A few weeks went by and we had more offers around the same price, some slightly higher but which fell through. It was during this time we did some research and realized the original offer is probably the best we'll get given the comps nearby. We ended up finding the house we loved and purchased during this time, so we had our real estate agent reach back out to the girl who made the first offer that first week to see if she was still interested. She was, and the rest was history. I think had we taken her offer that first week, we might be in a different house! So I'm grateful for how it all worked out, but also wish I had like 3 weeks less of stress, ha!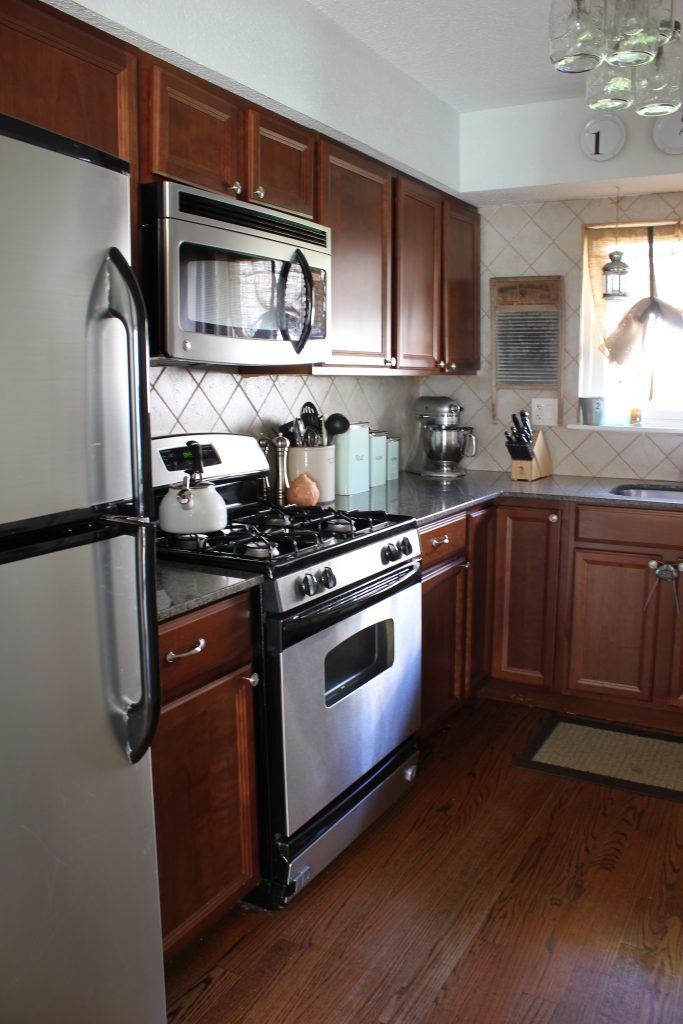 Our buyer loved how I had our home set up, so I know that's a big reason as to why we got an offer so quickly. But I'm also convinced there were other reasons that could possibly help you sell yours just as fast! Here's tips on how we sold our house in one month.
Neutral walls. My homes have always had neutral walls, and clearly there's a benefit here! Having a neutral canvas is more appealing to the masses. Not everyone can visualize easily, so having a bright pink bathroom might not be the best idea. If you can afford it, invest in some neutral paint for your walls. Not only does it photograph better, but it shows better.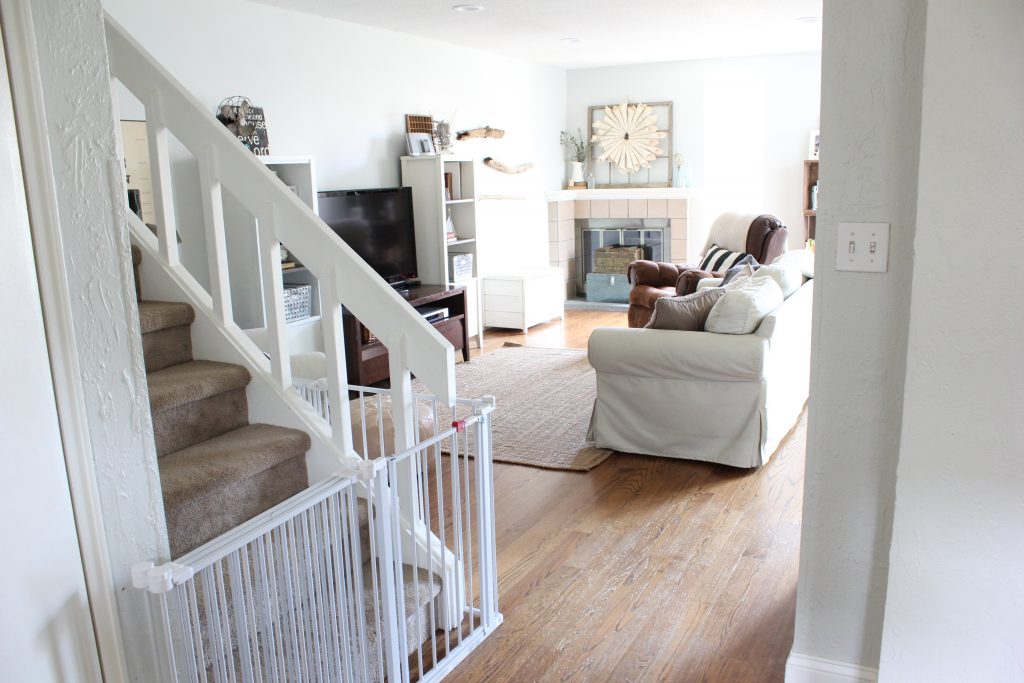 Declutter. I used this opportunity to throw out or donate everything I don't need/use. Declutter the counters and bathrooms and clean up the toys. Start to pack things that aren't always used and put them in boxes out of sight. It looks cleaner and neater, especially when photographing for the listing.
Get rid of family photos. I had a gallery wall in our stairwell and replaced the photos with pictures of the beach (since we are coastal) and flowers instead of photos of our family. I left maybe one or two in our bedroom, but that was it. I didn't want people seeing who we were anyway, but I think this lets people envision their own photos instead. The debate is out on this, but I think it helps.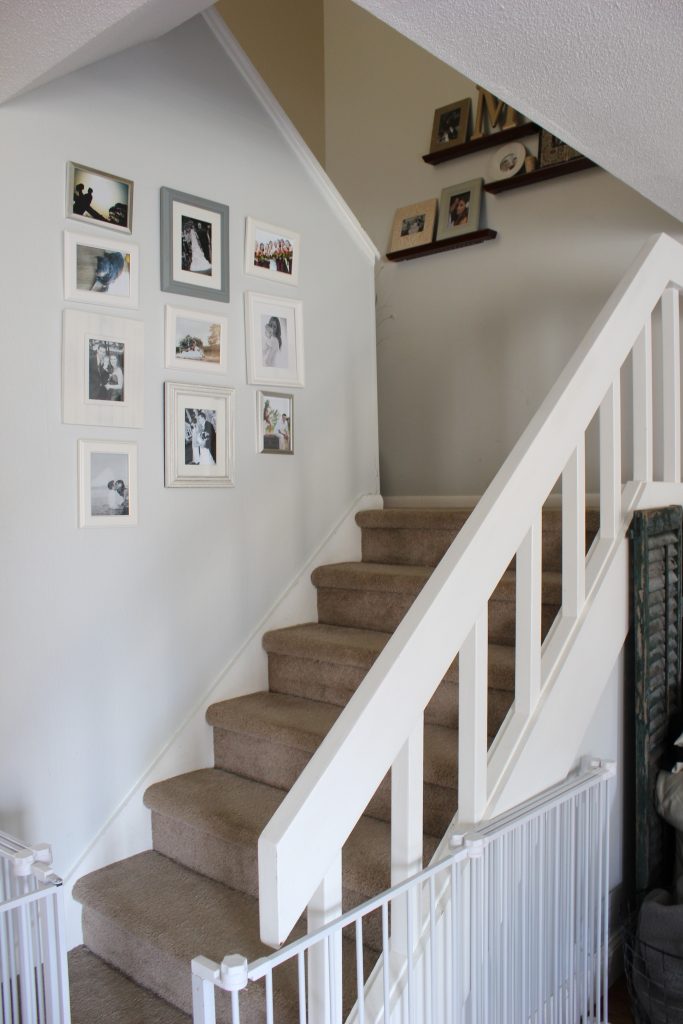 (You can still see our photos in this photo, but I changed them out right after)
Clean up the pet mess. There is NOTHING worse than having your house smell like dog or cat urine. Or smoke! There were houses I literally walked into and right back out based on the smell. That smell will stick around, especially if there's carpet, and no one wants that. Keep the litter box clean, vacuum up the dog hair, and ask a friend to tell you if there's any smell (because you most likely can't smell it).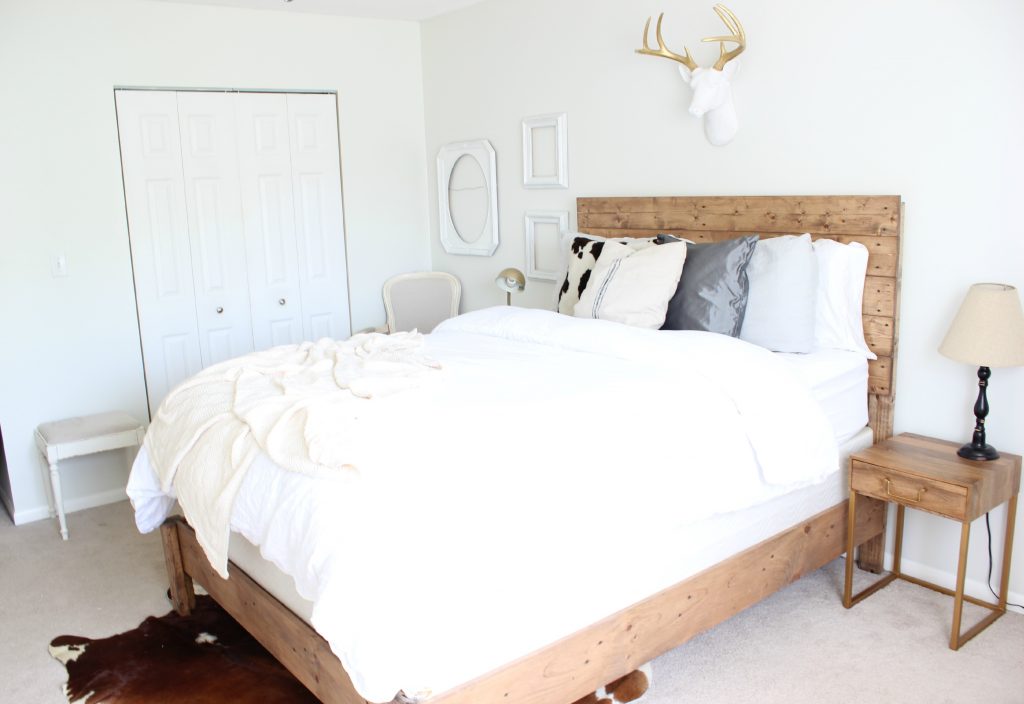 Organize your closets. I know this is a pain, but as a buyer I would always look in the closets to see how much closest space the house had. Do yourself a favor, go through your closets, and PURGE. Organize your shoes. Hang up all the clothes. It will make the closet look bigger and better, trust me! This is so important.
Hire a cleaning service. Even if you can't do this regularly, having a cleaning service come through and do a deep clean of your home will be SO beneficial. I spent a couple hundred bucks and she cleaned everything…even my fridge! It helped everything look crisp and clean and ready to go. I simply maintained it after that.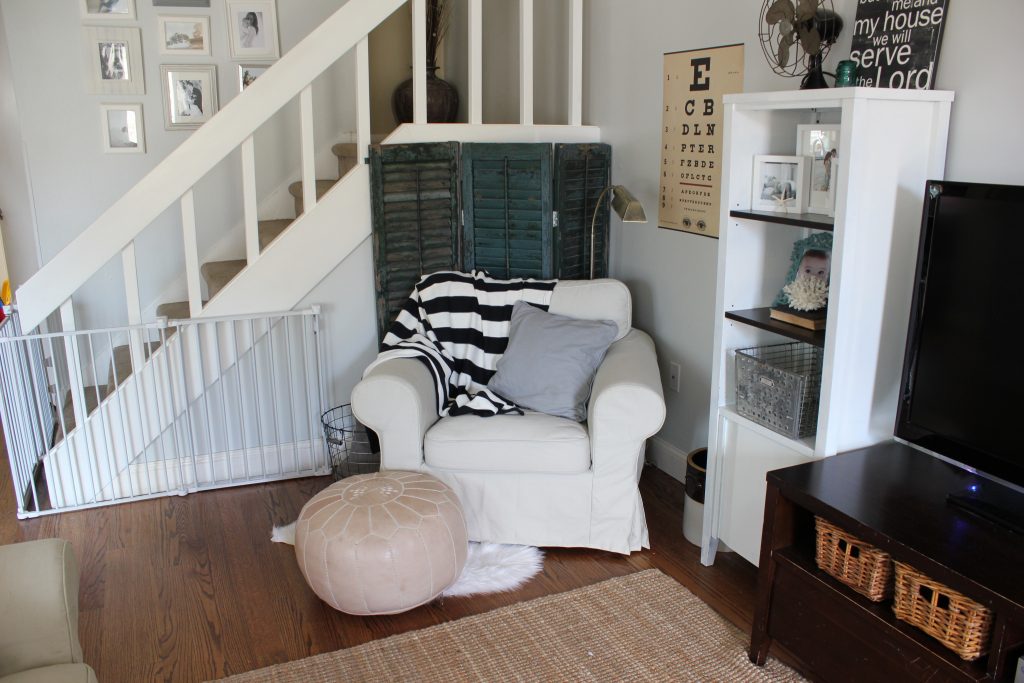 Do a last minute sweep. I would keep a giant IKEA bag by the door so I can throw all the counter clutter (mail, the dish drain, the dog leash, etc) in it and take it in the car with us right before a showing. It helped so much because I had a designated place for all the junk we usually have out. No one needs to know your counters were just a mess! 🙂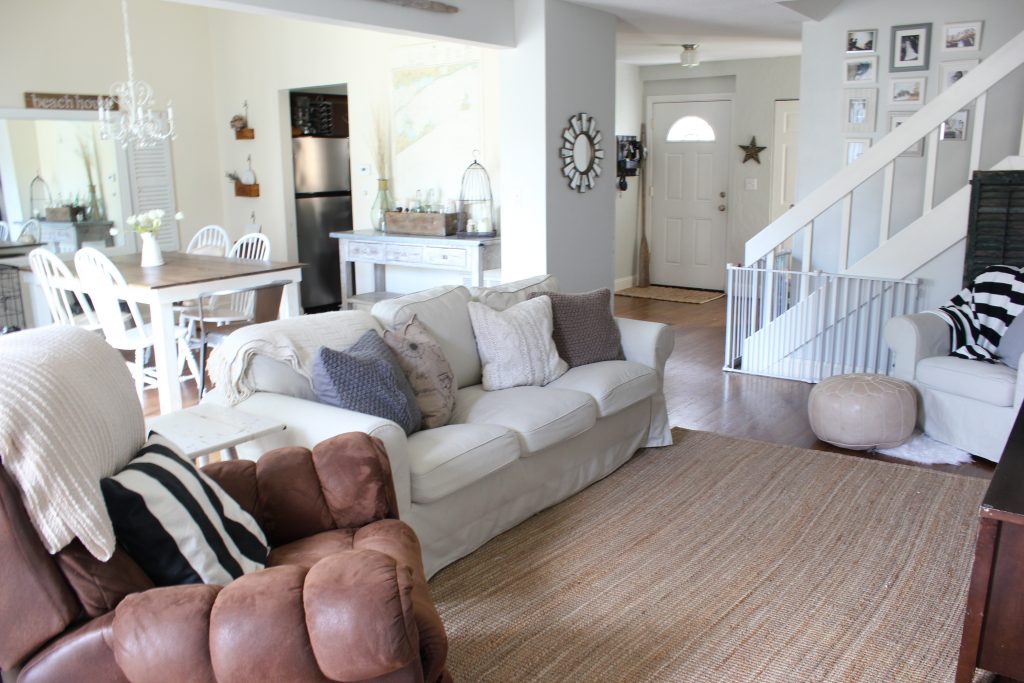 I'm not going to tell you to change your furniture or style or even stage your house like some people may. I think a little staging can be helpful to make the most of a space, but ultimately the last thing anyone wants to do it spend a ton of money right before a move. I think having everything neat and tidy is enough to make a statement without having to change your entire house (with the exception of paint….paint can really change an entire room for minimal cost!). The one thing to keep in mind is not everyone can visualize beyond what they see in your home. They key is to make it as appealing to the masses as you possibly can! I really think following these simple tips will help get your home ready for any showing.
Do you have any tips that helped you? Leave a comment for others reading this post!