This post is sponsored by Similac.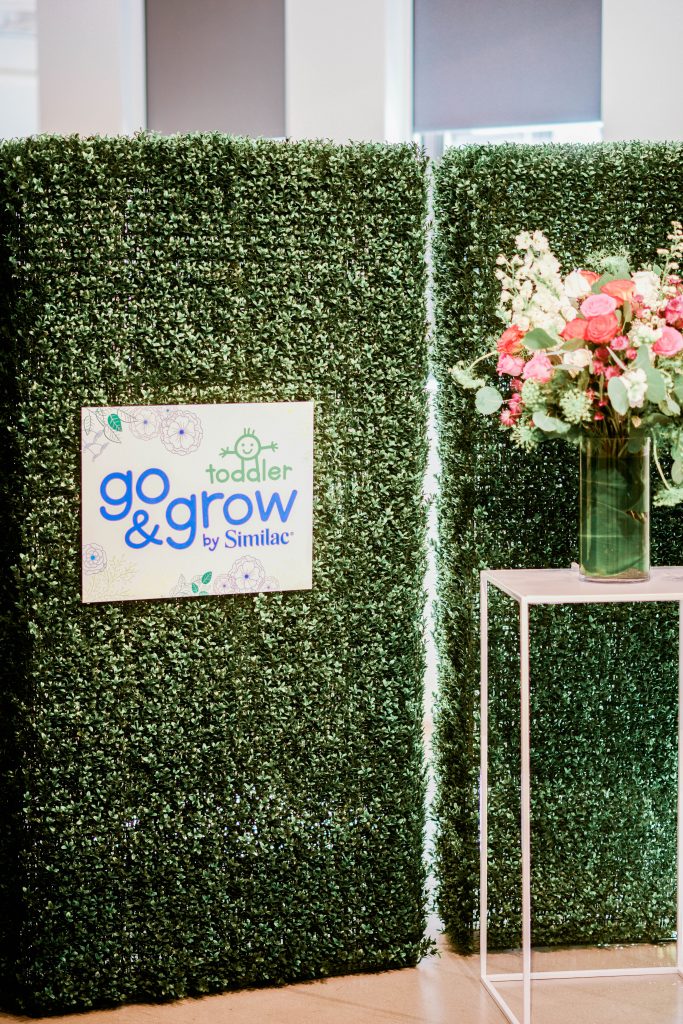 I remember being a first-time mom and feeling very, very alone. I felt clueless and helpless, and I was worried about other moms judging my every move. When I had my second baby, my feelings changed. I have a much more carefree attitude, and I couldn't care less about what other moms think. I've made a vow to myself not to mom-shame and to preach the importance of motherhood support regardless of parenting styles.
I was recently honored to have the opportunity to speak alongside my IRL (in real life) mom friend Lynzy of Lynzy & Co., at the Similac Mom's Garden Party Luncheon in NYC. If you follow me on Snapchat or watch my Facebook Live videos, you know I have a fairly outgoing personality, so I was excited to be given the chance to speak about a topic I actually know NOTHING about (because I'm a mom of a toddler, and you know their moods change with the wind!): toddler eating habits. (I don't know about your toddler, but mine is a disaster when it comes to mealtime. I'm just gonna say it's a phase and pray it passes quickly.) I was thrilled to be connecting with other mothers on this topic because I know I'm not alone here!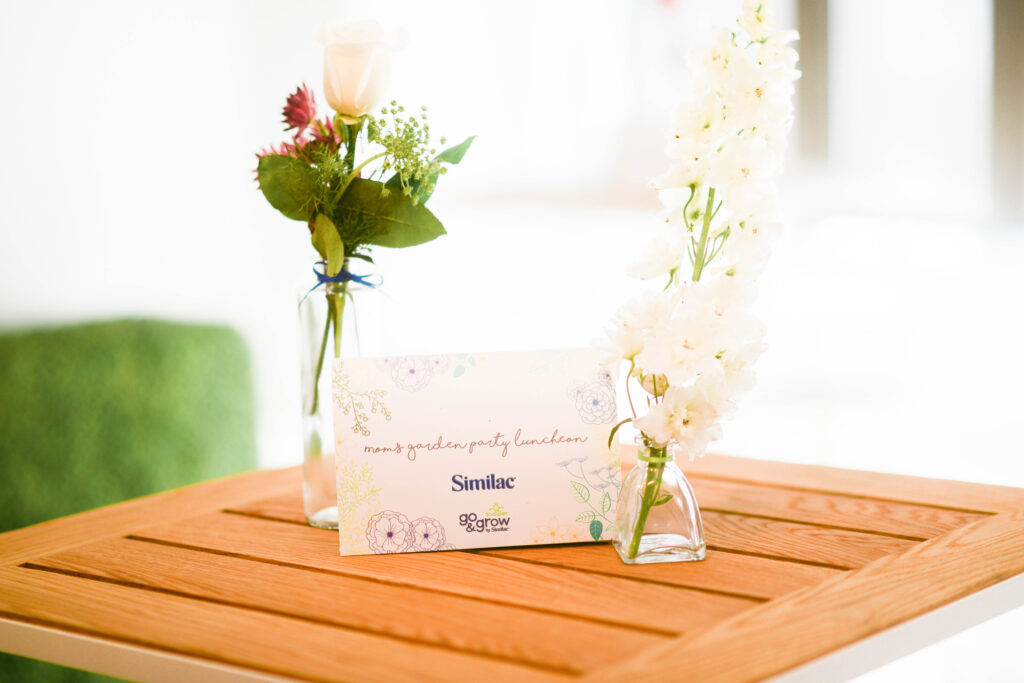 The Similac Mom's Garden Party Luncheon was held at Venue 57 in New York City, and included a fun presentation that Lynzy and I put together, as well as a mom panel that featured some other fabulous ladies: Happily Hughes, Everyday Reading, The Shopping Mama, and Modern Day Moms. There was a delicious buffet lunch with yummy desserts included (seriously, I ate EVERY dessert), and they even had complimentary manicures!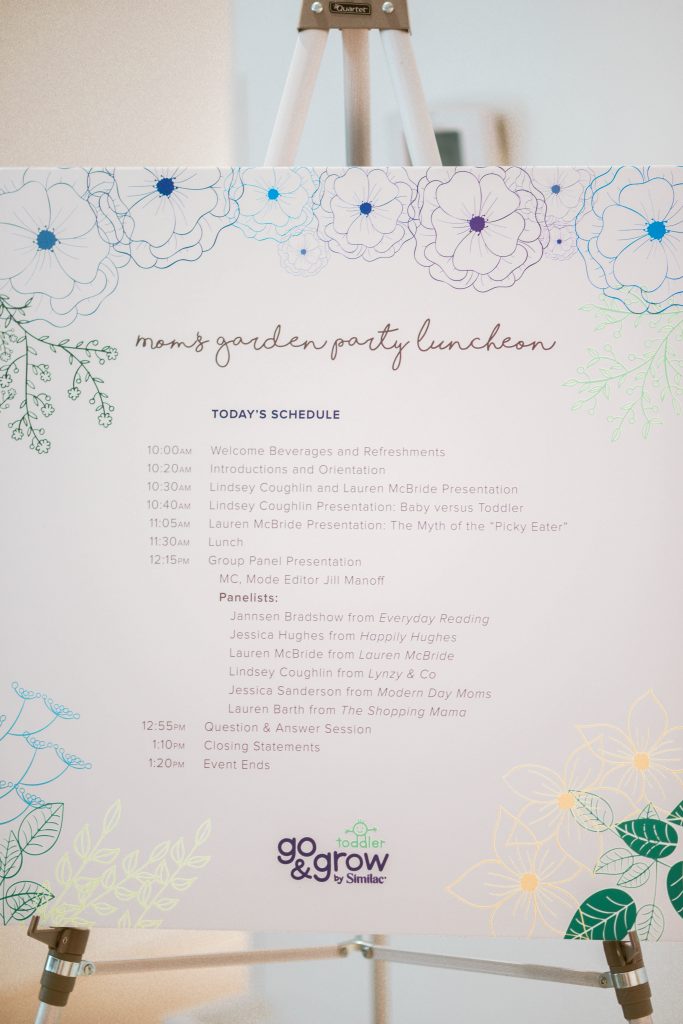 Lynzy and I really wanted to make our presentation interactive, and that we did! To break the ice, we had a mandatory dance party. Because who doesn't LOVE dance parties?!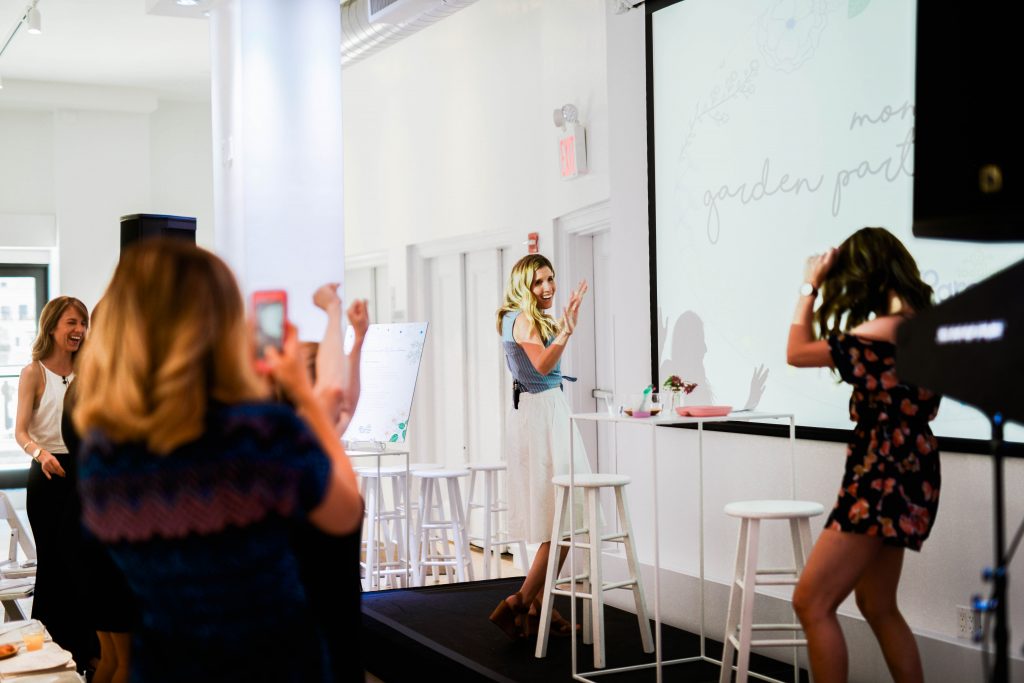 We also planned out a few funny skits where Lynzy and I role-played as our own toddlers. For instance, I pretended to be Landon distracted by his beloved "choo-choos" and Lynzy pretended to be her daughter Liv and put food in her hair. (True story: Landon and Liv are actually very close friends, and always eat well in the presence of each other. Go figure.) We had the audience laughing with our obnoxious antics. 😉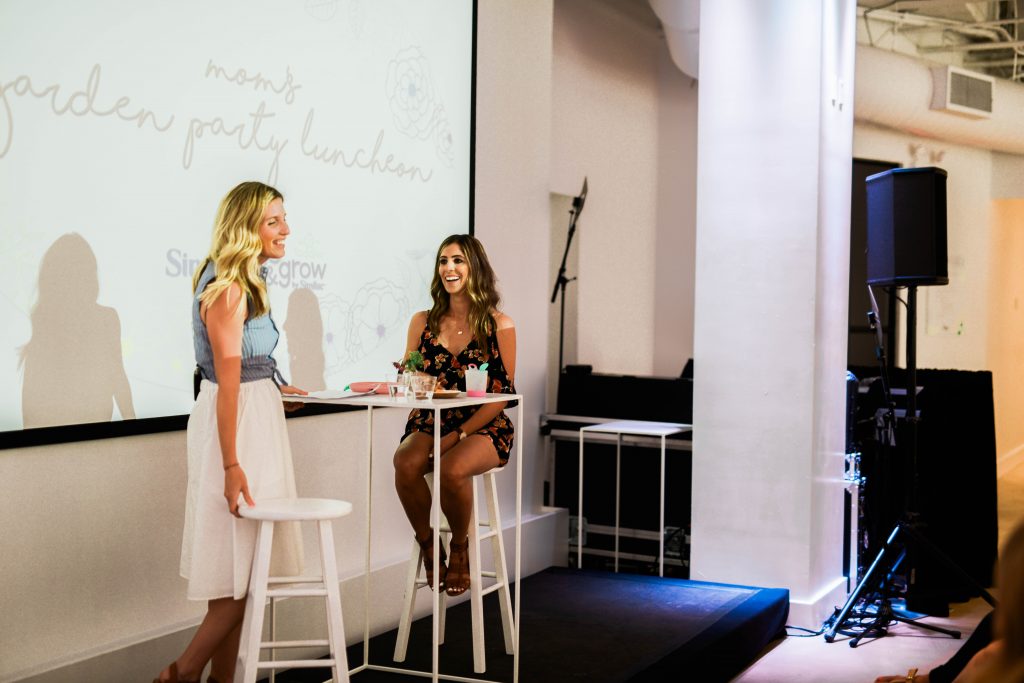 Every attendee received a "Yes" and "No" paddle to participate with, and we encouraged them all to speak their minds and tell their experiences. After all, we all have different parenting styles and someone's suggestion could possibly be helpful to another. We felt this made people participate more as a result. I was actually blown away by how many moms chimed in with their personal experiences or suggestions. I learned a few tricks to try with my picky toddler too!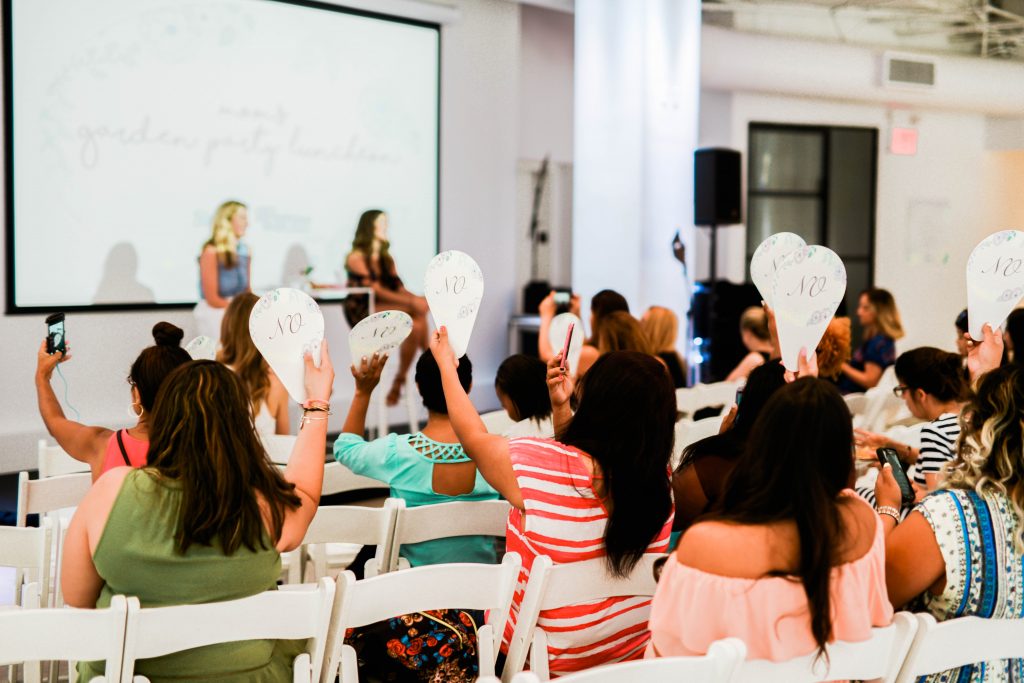 After our presentation, we took a lunch break and then came back for the mom panel. We were asked a variety of questions, and I loved hearing everyone's different answers. This luncheon proved that all parenting styles are different, and there are no right or wrong answers with parenthood. I LOVED connecting with the other panelists too. As a blogger, we often have online relationships with other bloggers, so I'm always excited to meet them in person.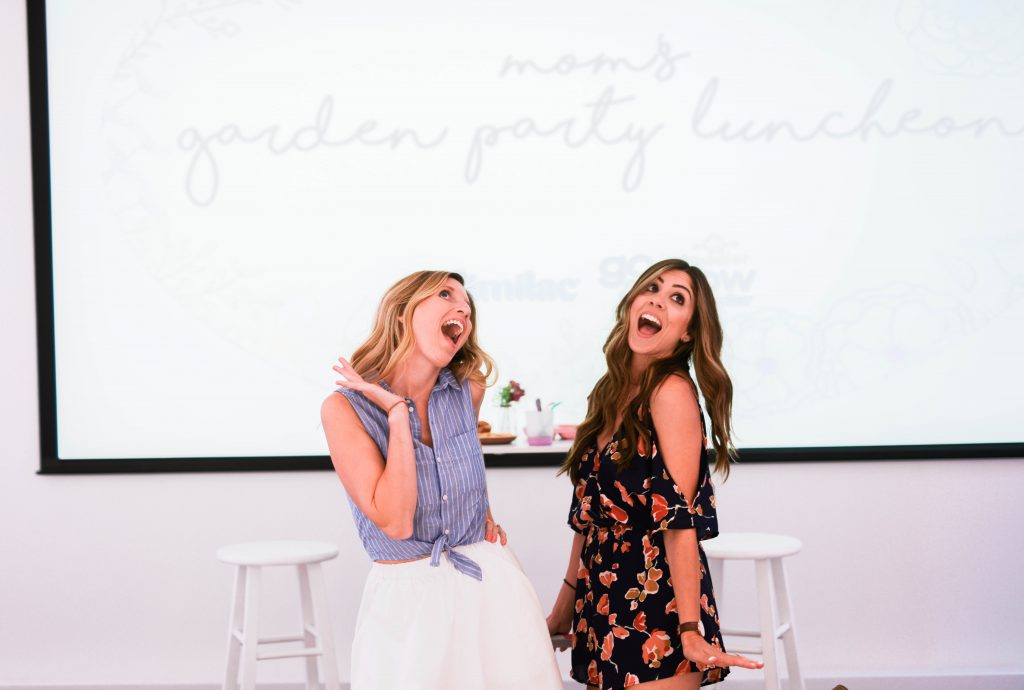 Romper: Nordstrom // Heels: Sole Society
If you are one of the many who attended this event, I want to personally thank you. Thank you for coming and giving us the chance to speak to you, for taking part in our dance party, for laughing at our ridiculous skits, and for participating in the entire event! You were ROCKSTARS, and I enjoyed my time with you! This event was an absolute blast for me, and I hope it was for you too.