Thank you to Edaville , USA for their hospitality for the day as we enjoyed the park!
If you follow me on Snapchat, you know we recently potty trained Landon. I fully expected potty training to be a nightmare, but it was miraculously the easiest parenting feat I've experienced yet. I don't know if it's the method we used or that he was just really ready, but regardless he caught on SUPER quick and was potty trained within a few days. Total parenting WIN for us!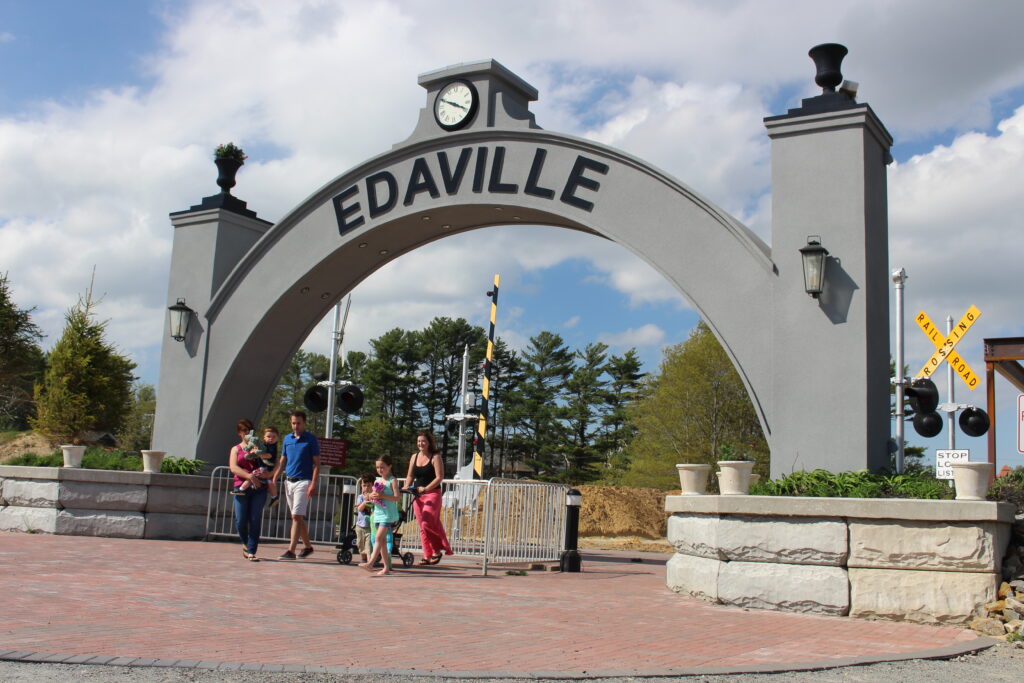 As a way to celebrate his potty success, we decided to take him to Edaville , USA after hearing they had a Thomas Land (and if you don't already know, Landon loves ALL things Thomas). We were a little hesitant about the drive after our last car ride to Cape Cod, but attempted to plan accordingly and deal with whatever curveballs Noelle threw our way (she hates the car). Thankfully it wasn't that bad, and we arrived prepared to take on Thomas Land.
Guys. It's been a LONG time since I've been to any kind of amusement park. But Edaville, USA was so cute! There are three adventures in one park – Thomas Land, Dino Land, and Christmas Festival of Lights (seasonal). We focused solely on Thomas Land for this trip (and it also isn't the Christmas season!), but plan to return and check out the others!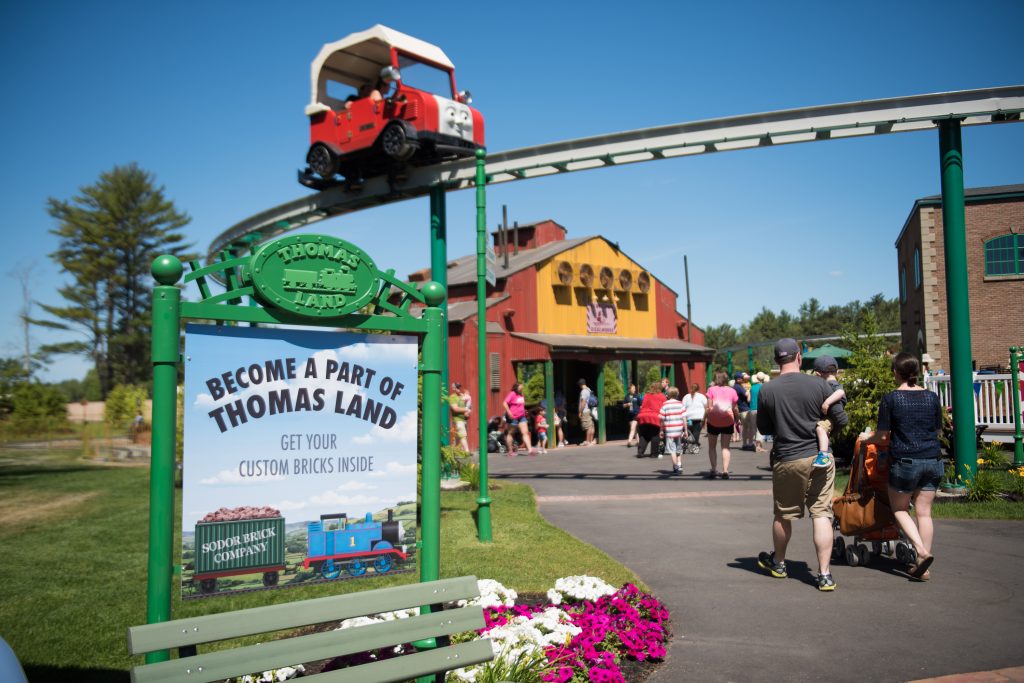 We should've immediately brought Landon on Thomas, which pulled an old fashioned train around the entire park. We clearly weren't smart about this and brought him directly to the rides instead, which resulted in him asking about Thomas the entire time (whoops). At age 3, Landon is still a little young to enjoy the rides…really, he's just never been on a ride before and was a little freaked out by the whole ordeal. But he LOVED seeing all of Thomas' friends put on a show, and enjoyed seeing the characters on the rides (from a distance).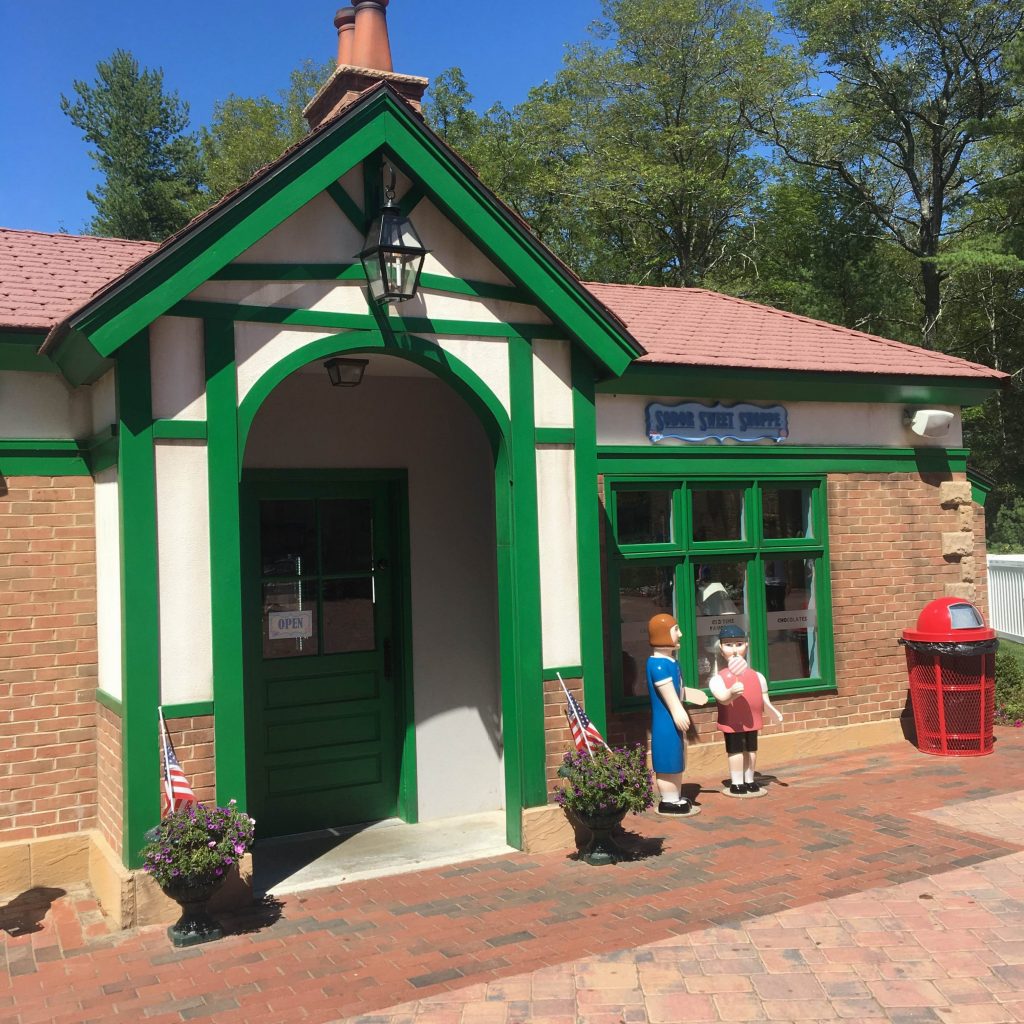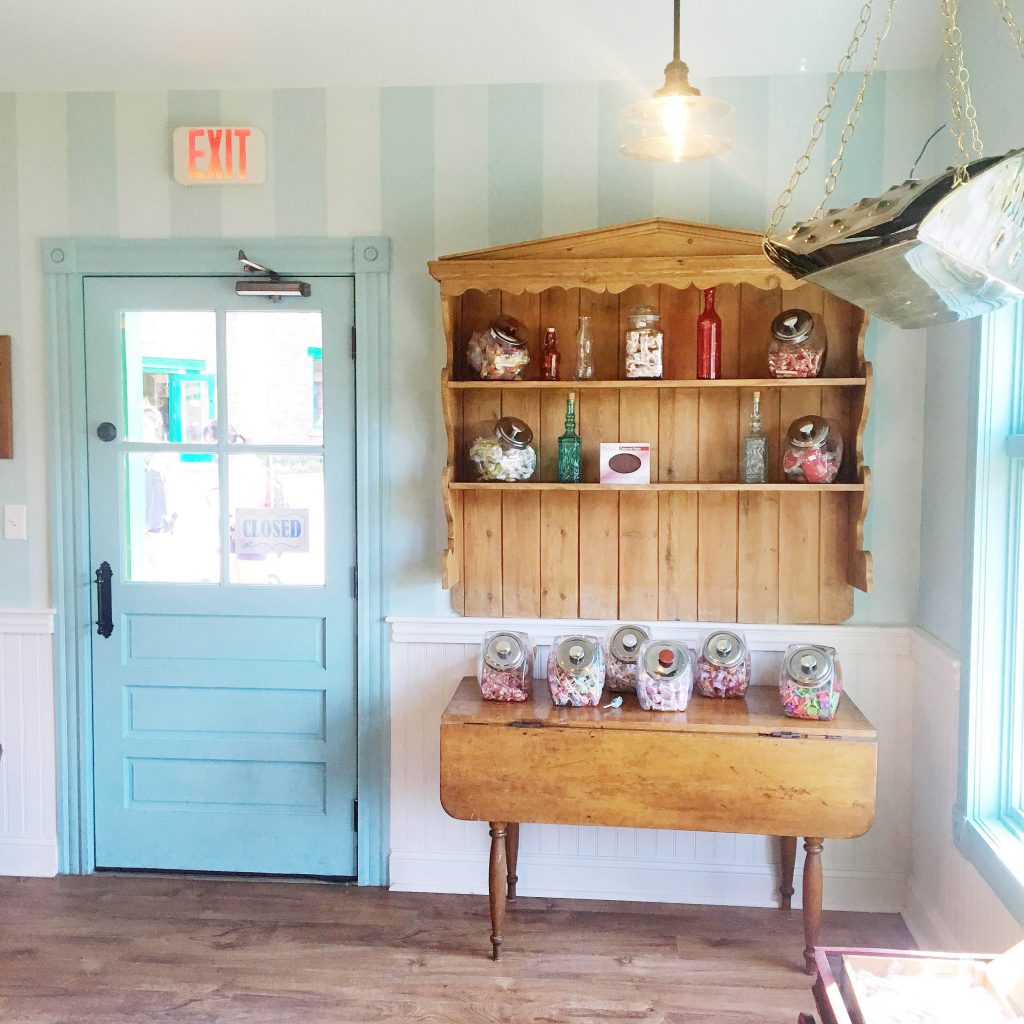 I loved that Thomas Land was set up like the actual Thomas and Friends show. Even the little shops throughout continued with the theme. We went into the cutest candy shop that had adorable vintage display items, which of course, I loved! It was super cute, and Landon totally thought he was on the Island of Sodor. He even got to talk to Thomas! 😉
We promised Landon a return trip soon, and we plan on coming back during the holiday season for the Christmas Festival of Lights. Edaville , USA has a variety of events happening throughout the year for kids of all ages. If you're local to the area, I highly recommend getting a season pass to take advantage! And while you're at it, Cape Cod is only a short distance away. Edaville. USA would be a great attraction to visit if you're vacationing at the Cape during the summer! We are looking forward to returning this holiday season!