This Fall Capsule Wardrobe for Baby post is sponsored by Carter's, however all thoughts and opinions are my own!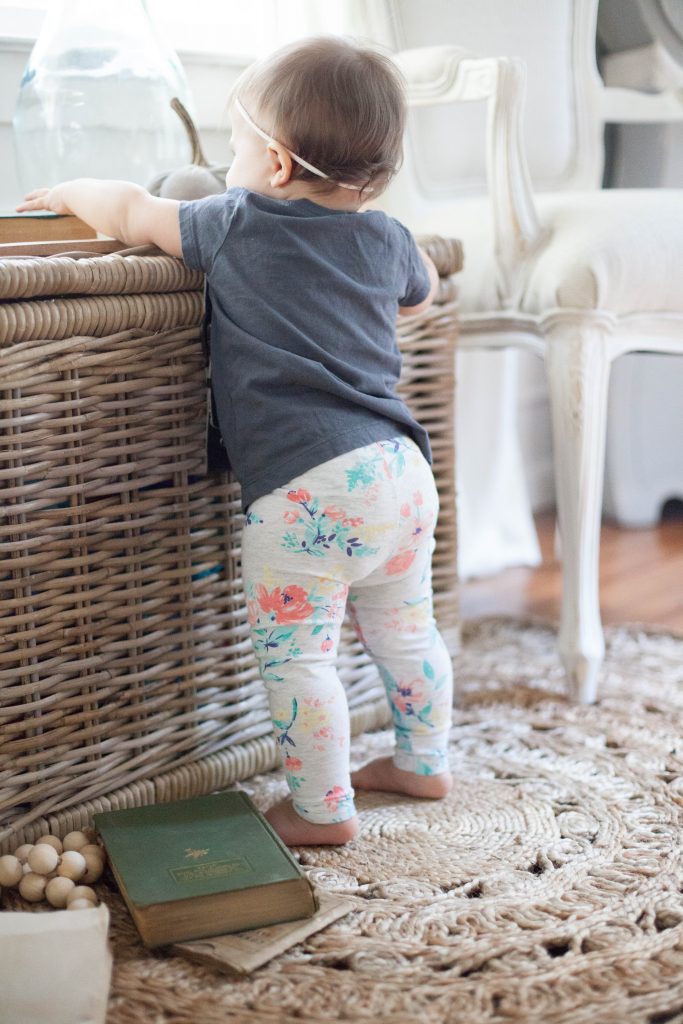 I thought I was going to be the mom who had way too many clothes for her children. Especially once I had my daughter. As it turns out, I'm not! I learned that these tiny humans grow entirely way too fast and it wasn't worth buying more clothes than they'll actually wear. I've made the mistake in the past of purchasing things that ended up staying in the closet with the tag on. For that reason, I try to be strategic when purchasing clothing for the kids by developing somewhat of a capsule wardrobe. Today I'm sharing with you my fall capsule wardrobe for baby and showing you how purchasing a few key items will help you build a wardrobe to last the fall season!
Fall Capsule Wardrobe for Baby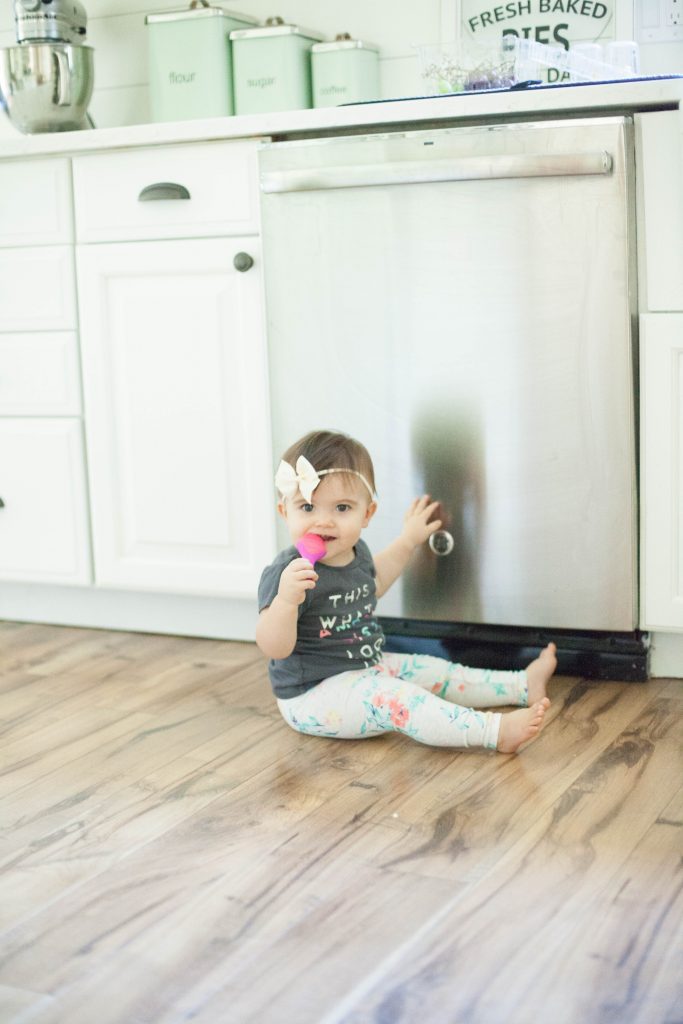 Carter's is my typical one stop shop for all baby clothes because they have everything I need, are well priced, and I can always find a coupon! Their doorbusters are always cute (I always stock up on leggings and tees!), and I can't live without their bodysuits. I created this fall capsule wardrobe for Noelle using all items I picked up for fall at my local Carter's just a week ago.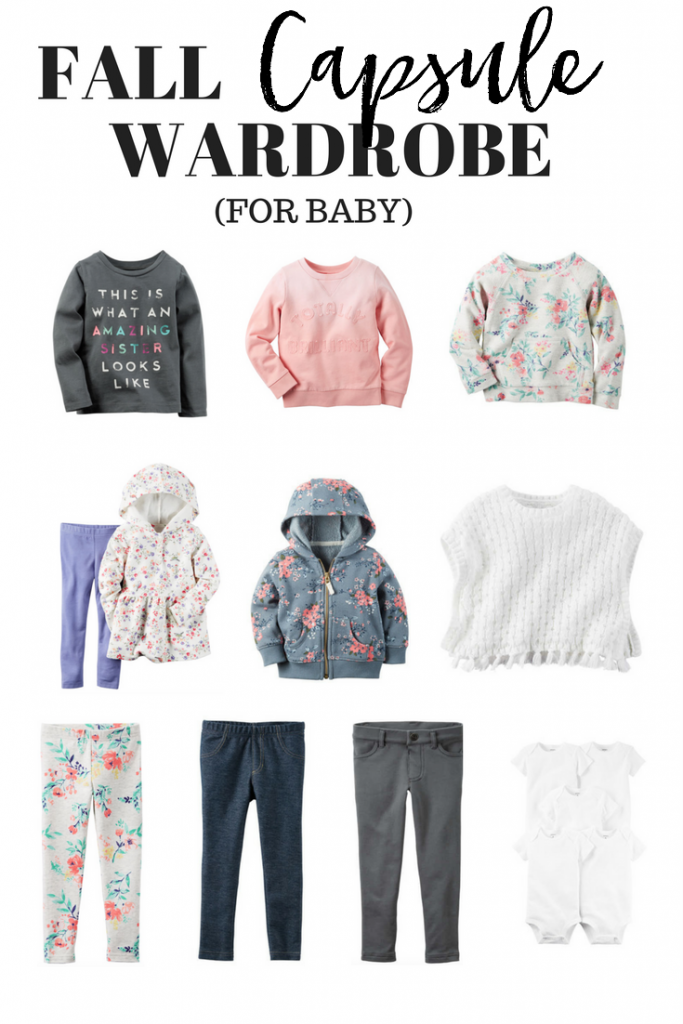 Items to buy:
5 Carter's Bodysuits (I suggest 2 packs): I use their white Original Bodysuits for EVERYTHING. Even for Noelle to sleep in! They're great for layering underneath other clothing on cooler days, or worn alone with some leggings. I also love that they can be easily bleached of any stubborn stains. I always grab a multipack of short sleeved bodysuits for the season.
5 tops: I chose a variety of tops cool weather tops, include a short sleeved shirt for the warmer days. I like layering the Original Bodysuits underneath these tops for cooler days as well.
4 pairs of leggings: My kids live in leggings in the fall (as do I) and I prefer them on the baby over jeans because they're much more comfortable for their little bodies. I always choose a variety: a pair of denim leggings, two solids, and one print.
2 pairs of shoes (not shown): I'm not huge on shoes for baby unless they're actually walking! I much rather would have them in socks or booties. But if your baby is a walker, pick up two pairs of shoes to mix in with their wardrobe.
Accessories (not shown): Headbands, socks, bows, you name it. Pick up a neutral set that will go with almost everything (think white, pink, gray, etc) and you'll be set for the season.
Below are the outfits I created using each of these items: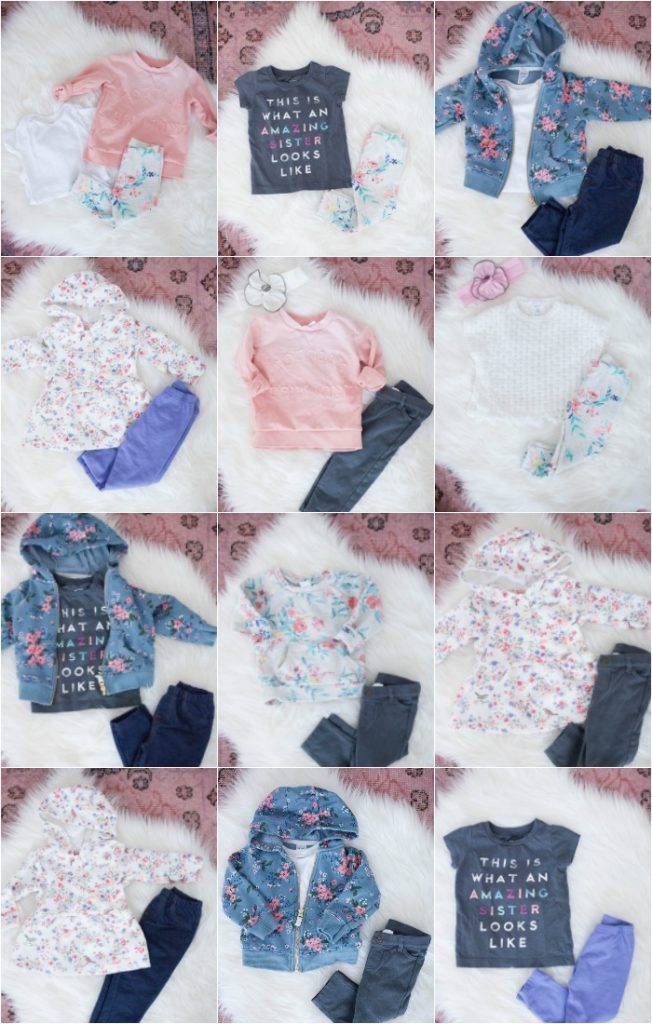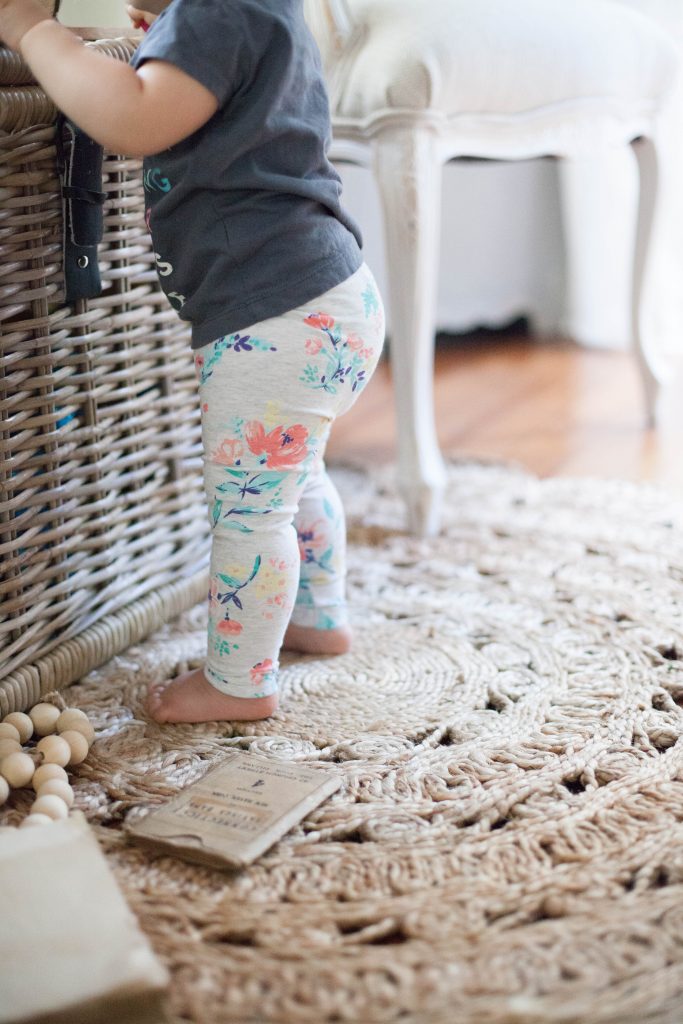 Some tips to keep in mind when shopping (especially at Carter's):
Carter's is great for their two and three piece sets! I always pick up a set with a neutral top or pair of leggings (like denim leggings or a neutral print like polka dots) because I know I'll be able to have Noelle wear them with other items. Taking advantage of this gives you the most bang for your buck!
Check out the doorbusters. These sweatshirts and some leggings shown were actually doorbuster deals and under $8. I always look for basics here (gray, denim, or black leggings, etc).
ALWAYS check for a coupon. I don't think there's ever been a time I shopped at Carter's without a coupon! In fact, I have one below for you for 25% off your purchase of $40 or more that's valid until October 3rd, 2016! You're welcome 🙂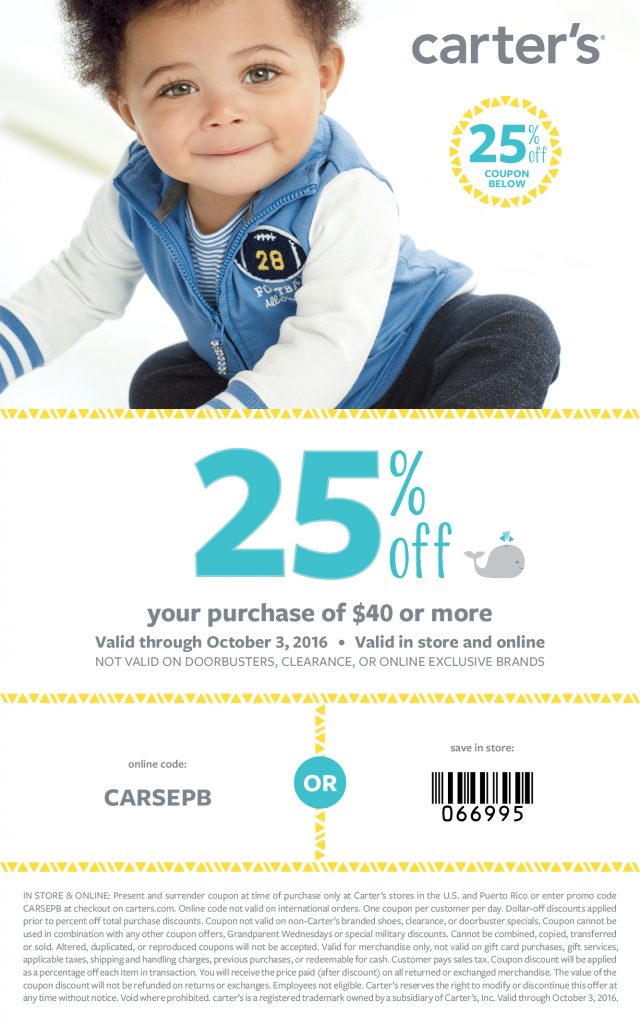 You can find your local Carter's by using their store locator here!
And be sure to enter Carter's Pin to Win contest! The contest runs from now until 9/26. 75 people will be randomly selected to each win a $50 Carter's gift card! To enter, upload your favorite Carter's baby's first look at this link: https://api.curalate.com/v2/contests/379720520