Thanks to our friends at Munchkin for sponsoring today's post and helping keep our home safer for our little monster! 🙂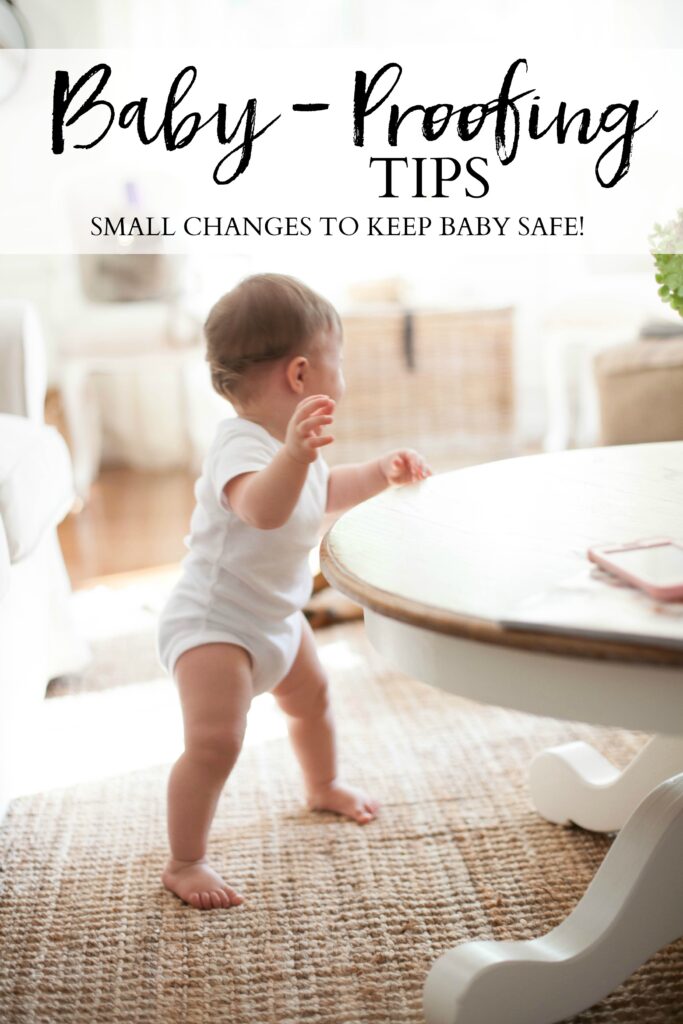 I love my daughter (duh). But I'm convinced that if she was a first born, she would be an only child. She is full of SASS and SPUNK and I am really in for it when she's a teenager, Lord help me. At just 10 months old she has shown her strong-willed personality, and this mom is just not prepared to handle it.
Landon was such a calm baby, never put things in his mouth and never climbed the furniture (he still has yet to climb out of his crib and we're just switching him to a big boy bed!). I never had to worry about him sticking things in his nose or ear. But Noelle? She is that child. She also crawled a lot earlier. Therefore, I had to baby-proof sooner this time around. I'm often asked how I have "nice things" and a baby at the same thing, so today I'm sharing my baby-proofing tips with you.
Child locks. Lock all the things! I recently called my husband nearly having a nervous breakdown because I had asked him like 5 times to put child locks on the cabinet doors. He still hadn't, and Noelle was having a day where she was ripping through things faster than I could keep up. He finally did it for me since I called him in tears and on the verge of losing it. We put child locks any cabinets or drawers within each for our baby Godzilla, and even the stove and the fridge.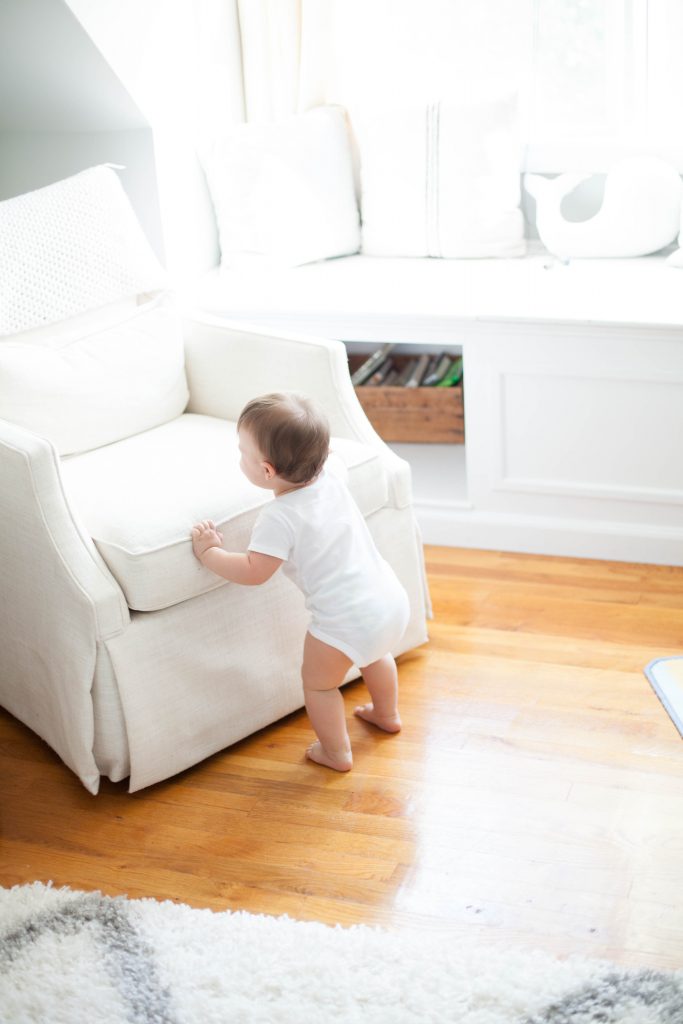 Secure all furniture. I have a few pieces that aren't sturdy and the last thing I want to even think about is one of them falling over on the kids. We (really, my husband) secured everything to the walls so we didn't have to worry about that. Problem solved!
Cover electrical outlets. My husband is an electrician, so not only do we cover the outlets but we have tamper proof outlets as well (almost too tamper proof for me!). He liked this idea better because he knew there was no way for the kids to get hurt. Landon has never been one to mess with the outlets, but Noelle is on an entirely different level so I'm sure that's coming. Now I don't have to worry!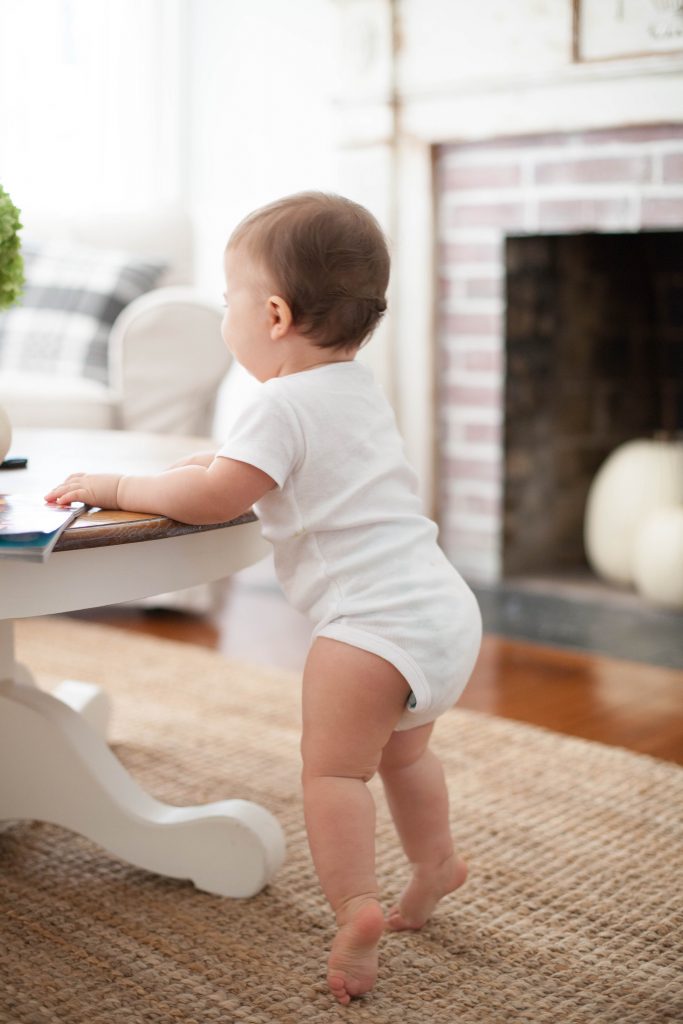 Lift up all blind cords, or install cordless blinds. I didn't like any cordless blind options I found, so I had my husband install the hooks for the cords up high and out of reach. Not only does it eliminate any low hanging cords, but it also prevents the kids from reaching the hooks. All blinds with cords are mandated to be break-aways, but this still gives me peace of mind.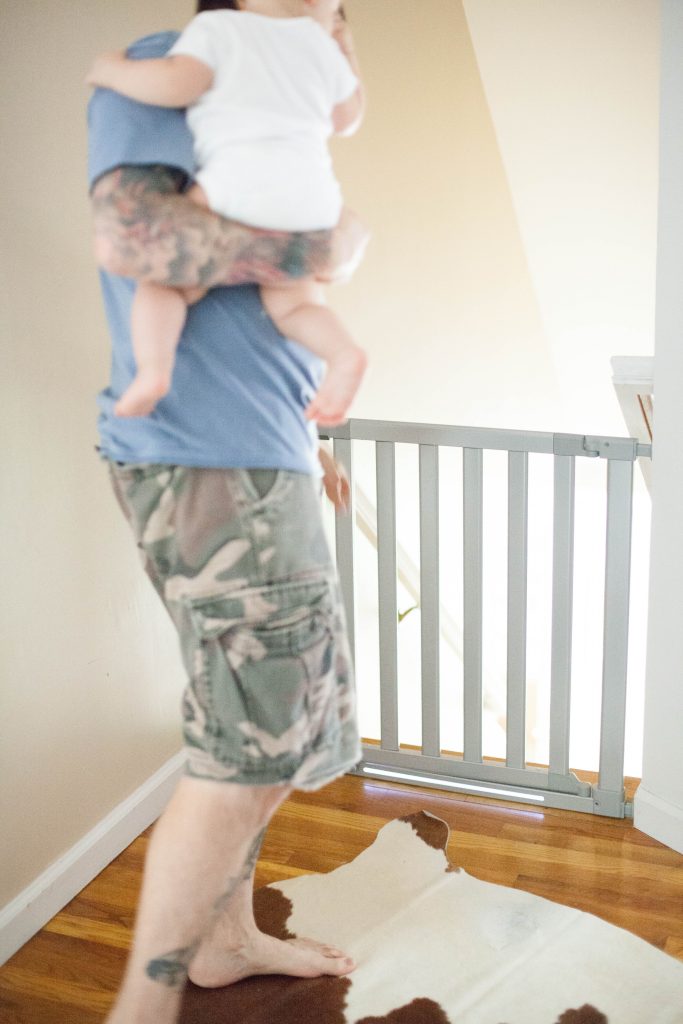 Install baby gates. And be strategic with where you install them. Stairs are a typical place, but maybe you want to gate off the kitchen as well. I had our kitchen gated off in our condo because we had a gas stove and I didn't want Landon messing with the knobs (they're removable, FYI, but I just didn't want him in there). I also gated off our downstairs bathroom because I wanted to keep the door open to let light into our foyer (it was dark there) without worrying about what Landon could get into (he also had a BAD toilet paper habit…many rolls of toilet paper were unraveled, haha!). In our current home, we have the Munchkin Luna Safe Gate at the top of our stairs, and we actually built a baby gate at the bottom of our stairs because of it's odd shaped railing (more on that later!). I like the Luna because it has an LED motion-activated light that turns on when someone is within 6 feet of the gate. I thought this was important, especially with late-night feedings. It comes fully assembled (WIN!), and it's incredibly easy to install with the Turnkey Mount feature. I also like that it has the option for a one-way or two-way opening, depending on where the gate is installed. The best part I noticed? IT DOESN'T SLAM. Our former gate would slam shut and has waken Noelle more times than I care to think about (and we all know what a horrible sleeper she is!). I love that this is no longer an issue! WOO!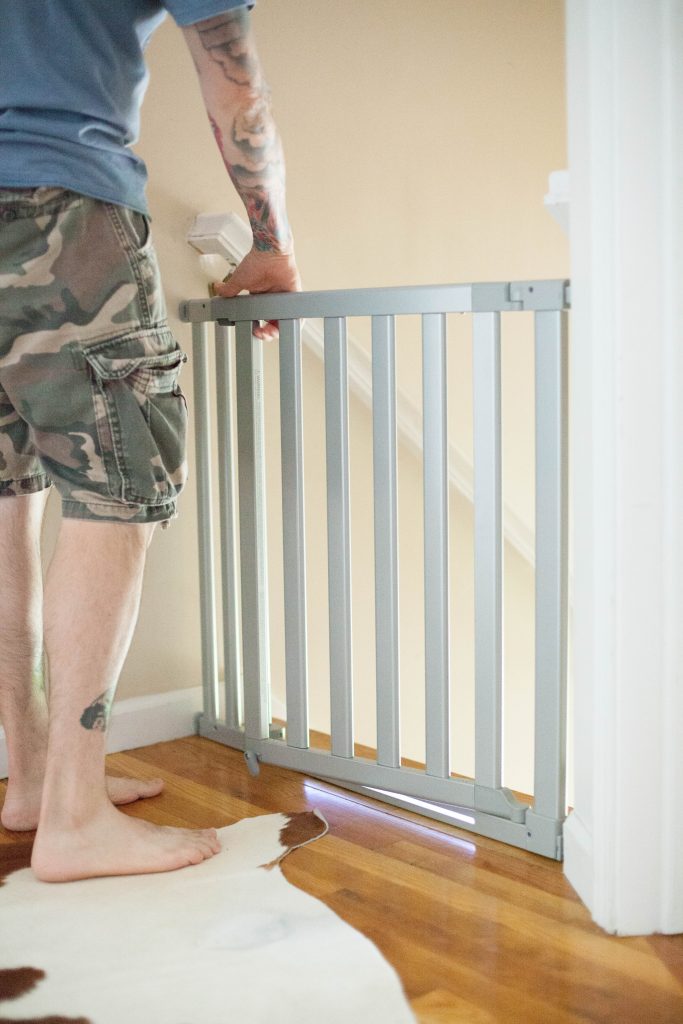 Get on baby's level. Okay, do this with me now. We will look like fools together 😉 Get on your hands and knees and crawl all over your house to see things at baby's eye level. You'd be surprised at what you can find! Especially cords for lamps or TV equipment. All of that should be completely out of site.
Ditch unsteady furniture and dangerous decor. I got rid an old coffee table that was easily moved and replaced it with a sturdy, round antique table (round makes it easy to avoid head injuries on sharp corners!) Same with my side tables in our living room. I put all of Landon's toys in softer baskets so I didn't need to worry about Noelle chewing or hurting herself on something. And anything breakable is completely out of reach.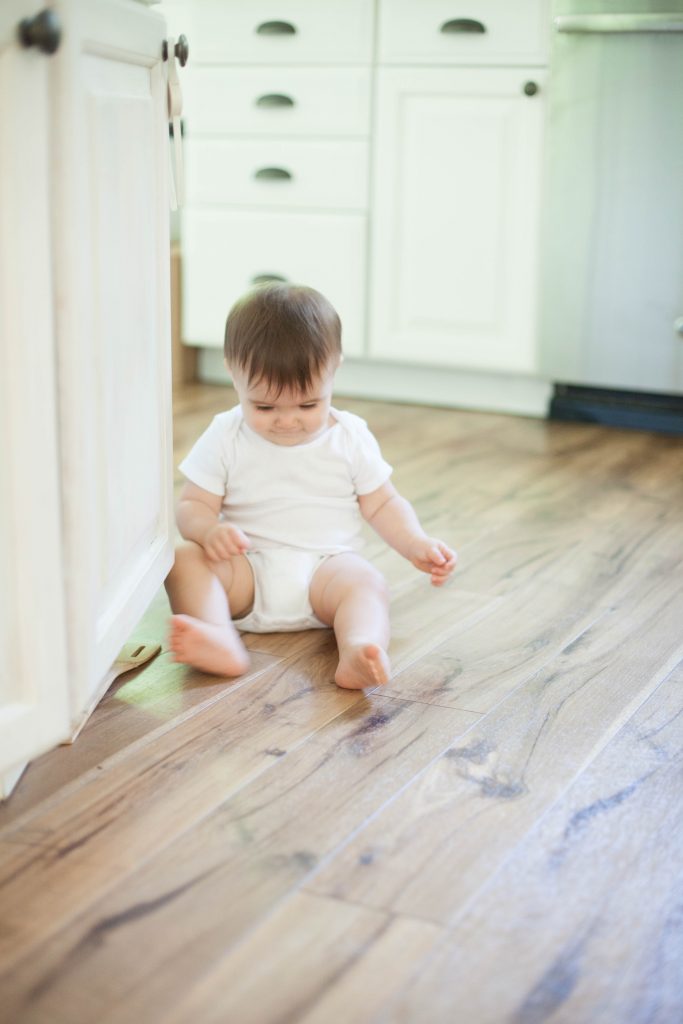 And for just a general rule….if you feel something might be unsafe for baby, it probably is. Do want YOU feel comfortable with and trust your parenting gut! You will quickly learn what needs to be child-proofed once baby becomes mobile, and it might frequently change depending on what they're interested in.
Be sure to check out Munchkin's Luna Safety Gate with LED Light if you're in the market for a new baby gate!