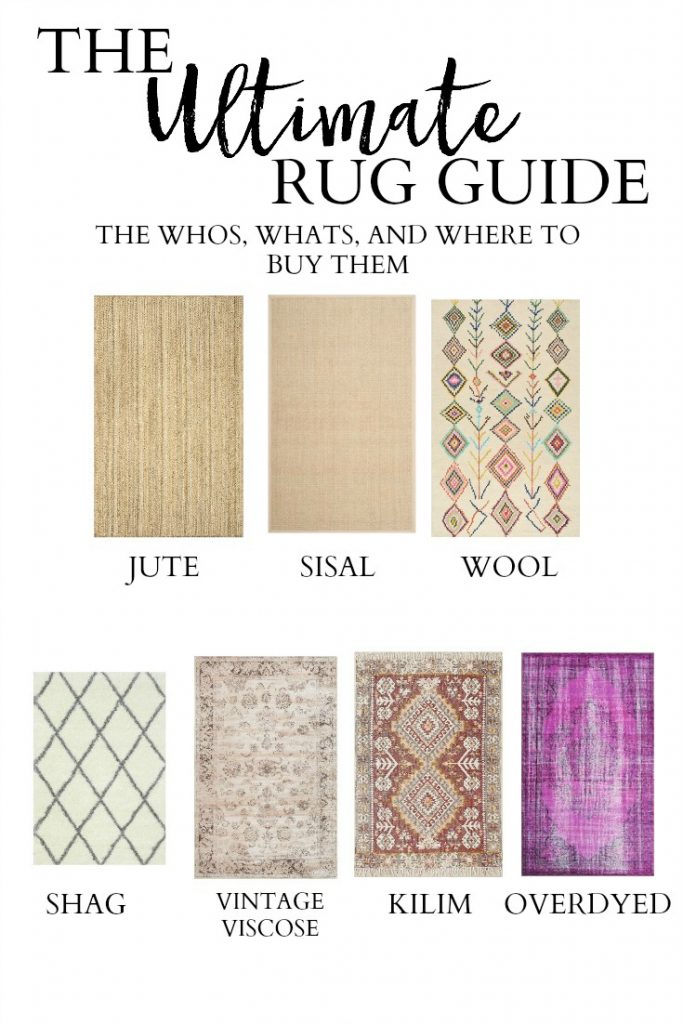 If you aren't already in my Lauren McBride Home group on Facebook, I suggest entering now! We talk about all thing home decor related, and I offer up my advice as well! I recently asked my members what they struggle with when styling their home and the majority of them said the same thing…rugs! This came as a shock to me because I actually love shopping for rugs. But I realized that many people don't even know where to begin when it comes to rugs, so I decided to throw together the ultimate farmhouse rug guide for some pointers.
For starters, here are some key points to follow when purchasing a rug for an area:
When choosing a rug size, keep in mind that the front legs of your seating pieces should be on the rug. This actually makes the room appear bigger. Don't have a small sized-rug that only a coffee table sits on! No bueno.
If using an area rug in the bedroom with a bed that is not up against one side of the wall, the rug should run beneath the bottom two-thirds of the bed placed. It should also be perpendicular to the bed. This is so your feet touch the rug when getting in and out of the bed.
In the dining room, the rug should be large enough where chairs won't go off the rug when pushed back. Roughly 24″ around a table.
Rugs are a great way to divide a large room, especially with open floor plans.
Here are some tips on deciding what type of rug material to choose:
While I love jute and sisal, it's important to keep in mind their shedding factor. They'll also need replacing once they begin to wear.
Wool rugs are easiest to clean and maintain! Great for families with pets or young kiddos.
Patterns and multicolored rugs are more forgiving and the best options in a playroom or high traffic area.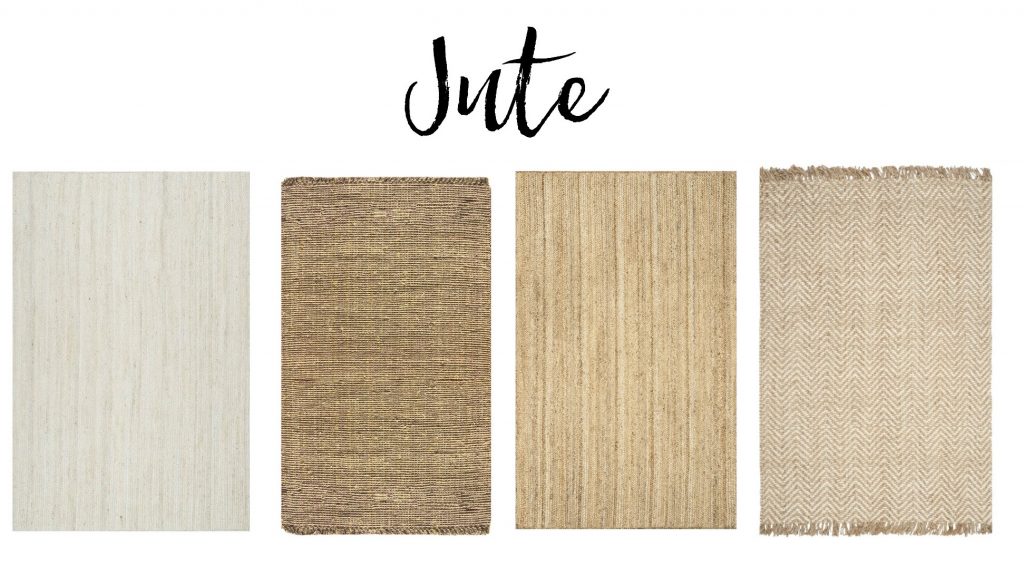 Jute Rugs: I personally have jute rugs throughout my entire house. As a jute rug owner, it's important to know that now all jute is created equal. Some jute is rough on the feet, whereas others has a much softer feel. They are also prone to shedding, so I don't recommend them in areas where you'll be sitting on the floor (a playroom, etc). They do, however, hide dirt and crumbs very easily, so using them in the dining room is a good option! Most jute rugs I've found are affordable, which is another bonus. I personally like to buy them from Rugs USA, nuLOOM, Amazon and Overstock (which usually carries the same ones). My suggestion is to Google search the exact rug you like to see if there's a site selling it cheaper!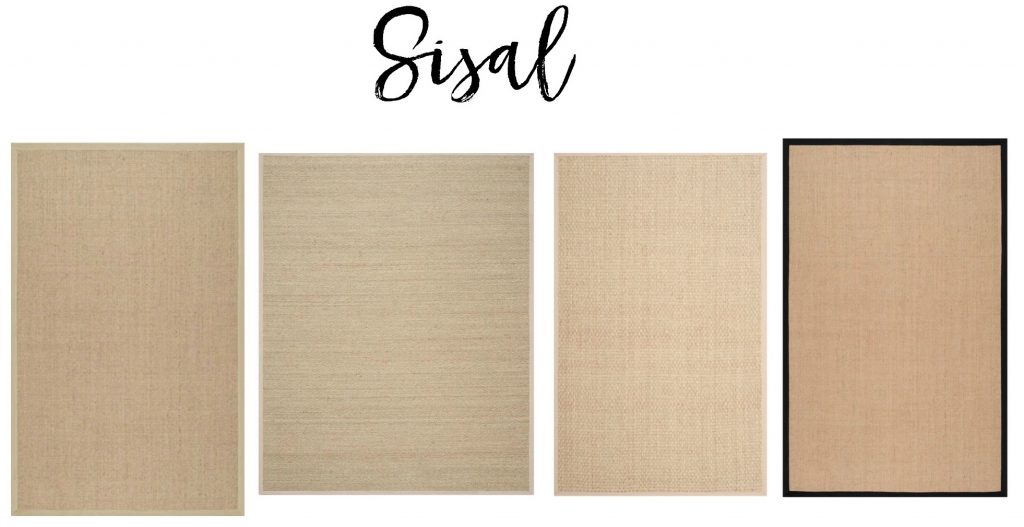 Sisal Rugs: Similar to jute, sisal is a little rougher on the feet but looses the shedding factor. This is another great option for high traffic areas as it hides dirt and crumbs pretty well. There are a variety of sisal colors, and you'll notice they all have a canvas border. Like jute, I also like to purchase these rugs from Rugs USA, nuLOOM, Amazon, and Overstock.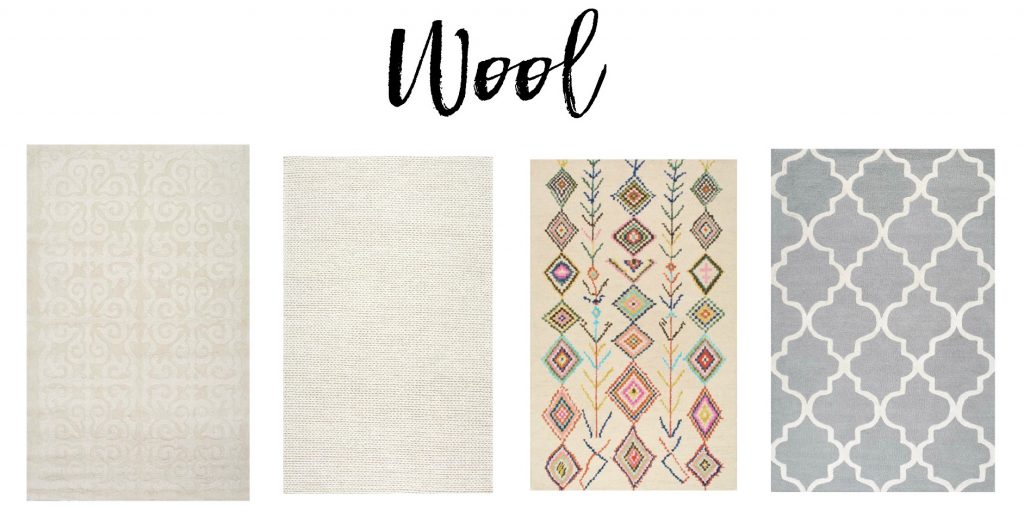 Wool Rugs: Wool rugs are the most forgiving, in my opinion, They are easy to clean and a patterned version will hide any dirt easily. They come in a variety of styles, so you're sure to find one that fits your taste. They also work in almost every room, so you can't go wrong here. Wool is the superior fiber in the rug market!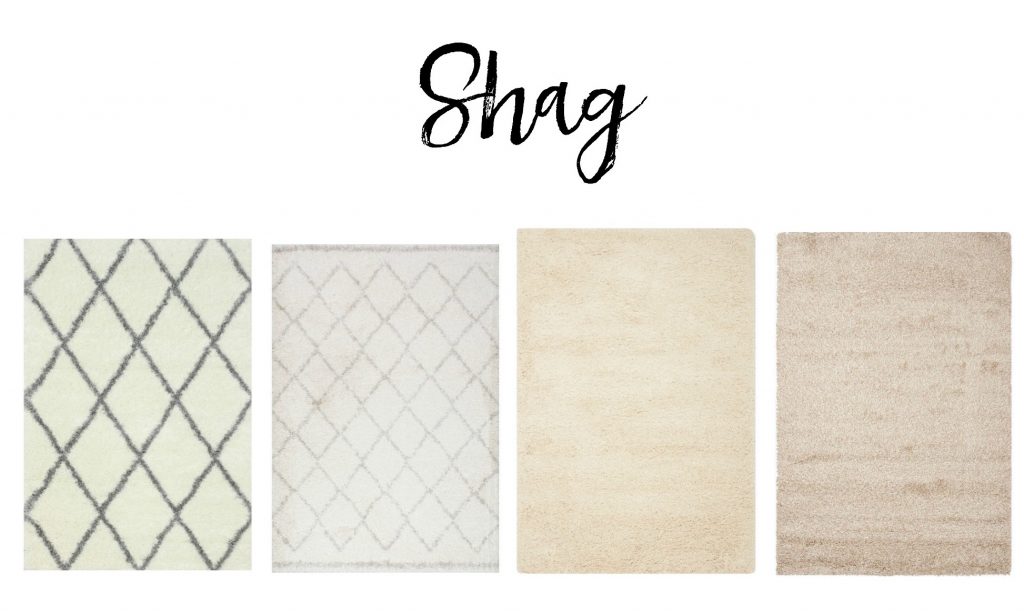 Shag Rugs: I own a few shag rugs and LOVE how soft they are. Cleaning them can be tricky, so I recommend reading Safavieh's guide to rug cleaning for information on that. Since the fibers are so long, it's harder to get dust and dirt (and pet hair!) out of them. I don't recommend these for high traffic areas, in spots your pets will be frequently.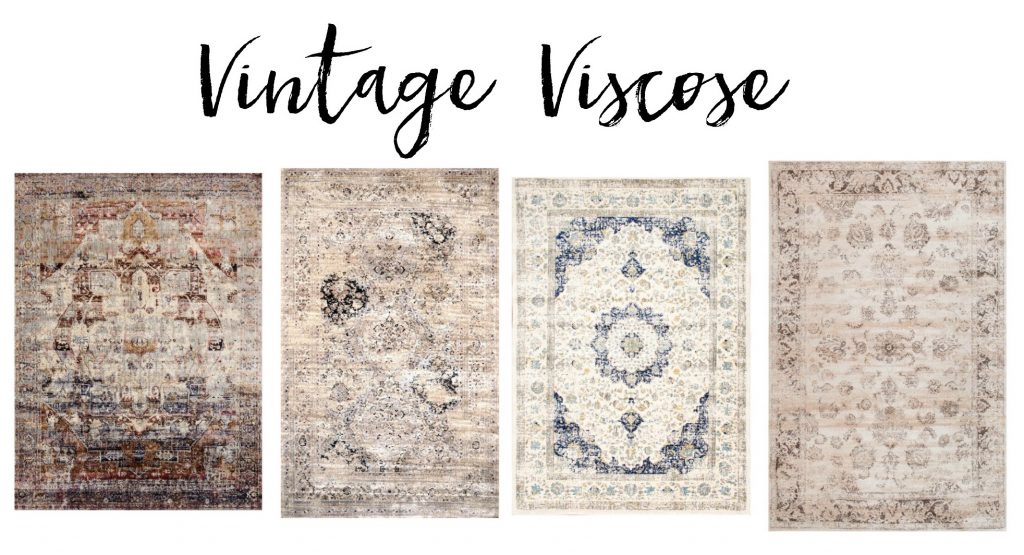 Vintage Viscose Rugs: I personally love these rugs because they're soft, slightly shimmery, and have that gorgeous faded vintage look. They come in a variety of sizes and look good in every room. I especially love them as a runner down a hallway. Viscose rugs are super absorbent, so they need to be cleaned immediately if messes happen. You can look at Safavieh's guide to rug cleaning (SUPER great info in here!) on how to clean a viscose rug.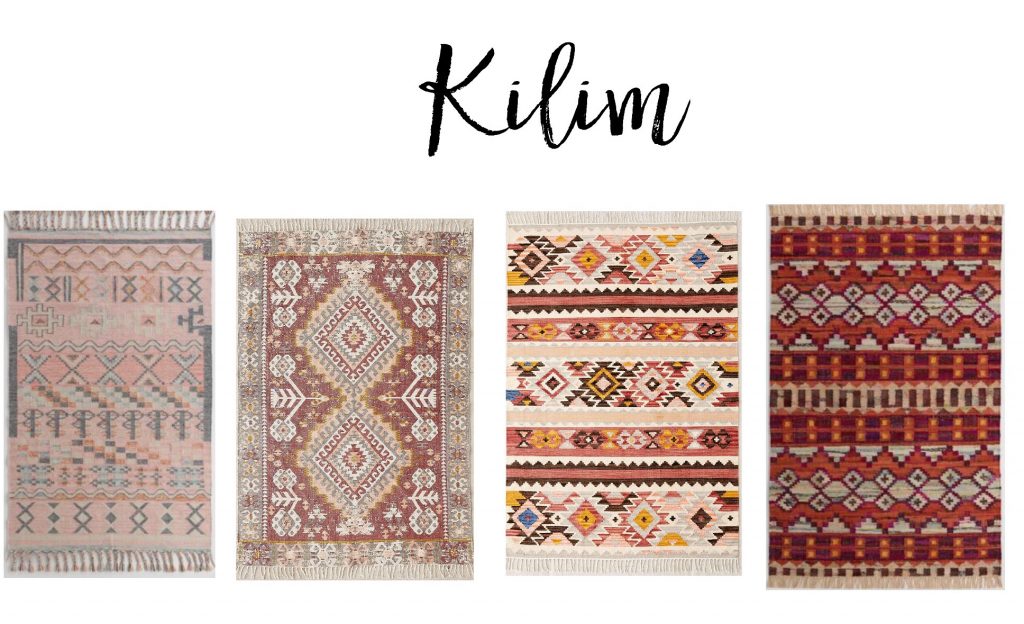 Kilim Rugs: I love kilim rugs for the boho vibe they give to a room. While these usually have a higher price point, stores like Urban Outfitters and World Market have less expensive versions. They're also easy to clean because they're hand woven!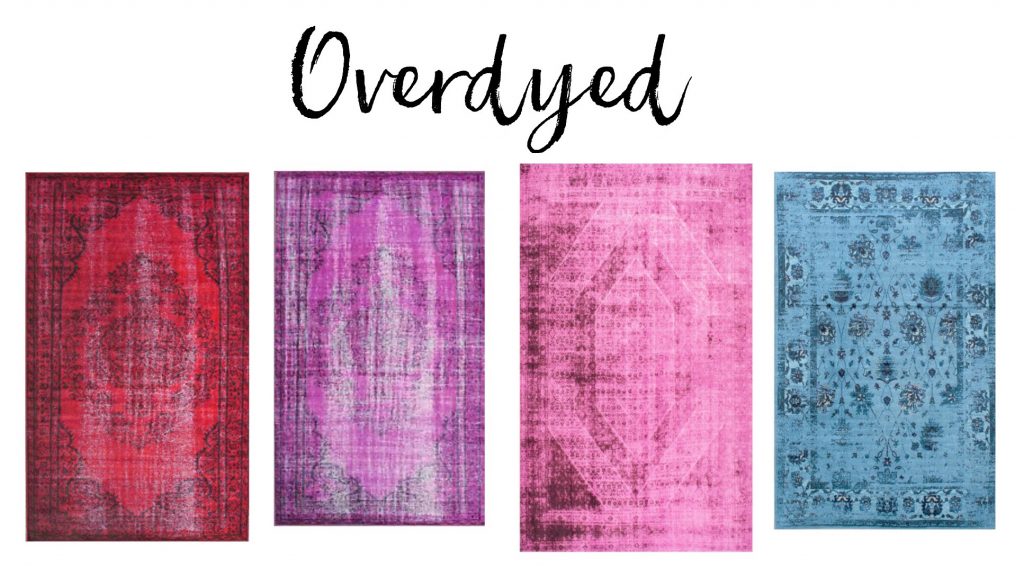 Overdyed Turkish Rugs: If you love my rug in Noelle's room, this is it! I found mine on eBay, but I warn you that they aren't cheap. You can find cheaper versions for sure, but mine actually came from Turkey. Noelle's version is more muted, but you'll see these in VERY bright colors. These are also great for hiding dirt and debris!
Tips for rug maintenance:
Rotate your rugs every 6 months to extend their lifetime and protect against uneven wear.
Vacuum regularly, and shake them out a few times a year to remove any particles the vacuum can't.
Using a rug pad not only provides more cushion and protects your floors, but also prolong the lifetime of your rug.
——————————
I hope this helps the next time you're searching for a rug! If you have any tips to mention that I did not cover, be sure to leave me a comment for others to read! 🙂