Thank you to Gift Card Mall for sponsoring today's post!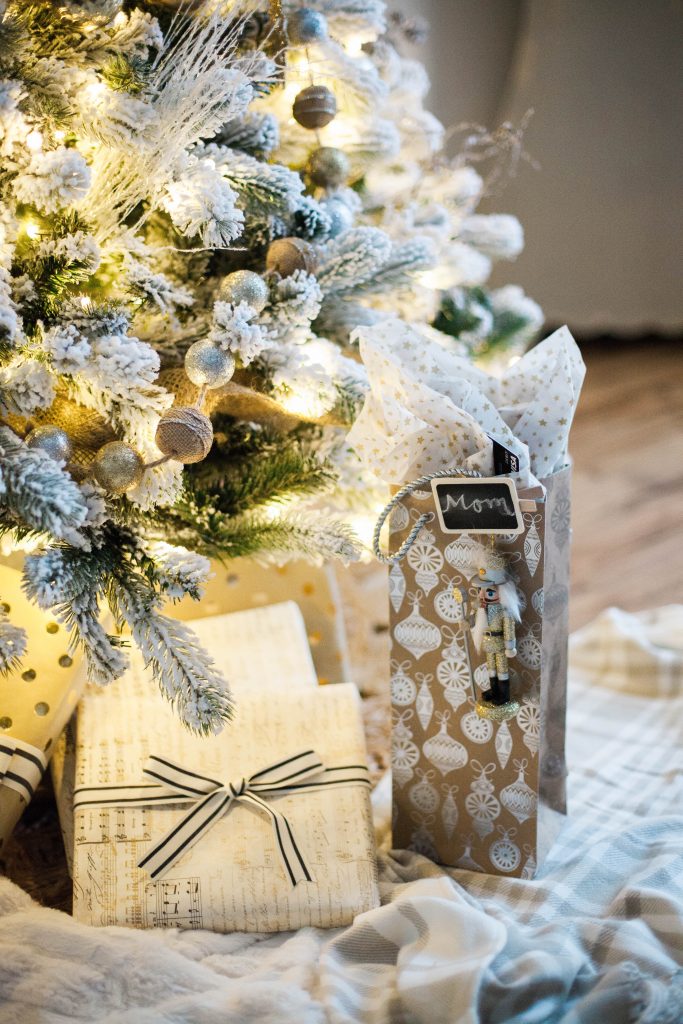 Holiday decorating is my favorite part of the season, but a close second would be gift wrapping. If I could be a professional gift wrapper, I would. I put a crazy amount of time into wrapping each gift, and love incorporating a variety of textures and natural elements into each one. I have a post on a few unique gift wrapping ideas coming up here tomorrow, but today I'm sharing some simple gift wrapping tips to consider in the process!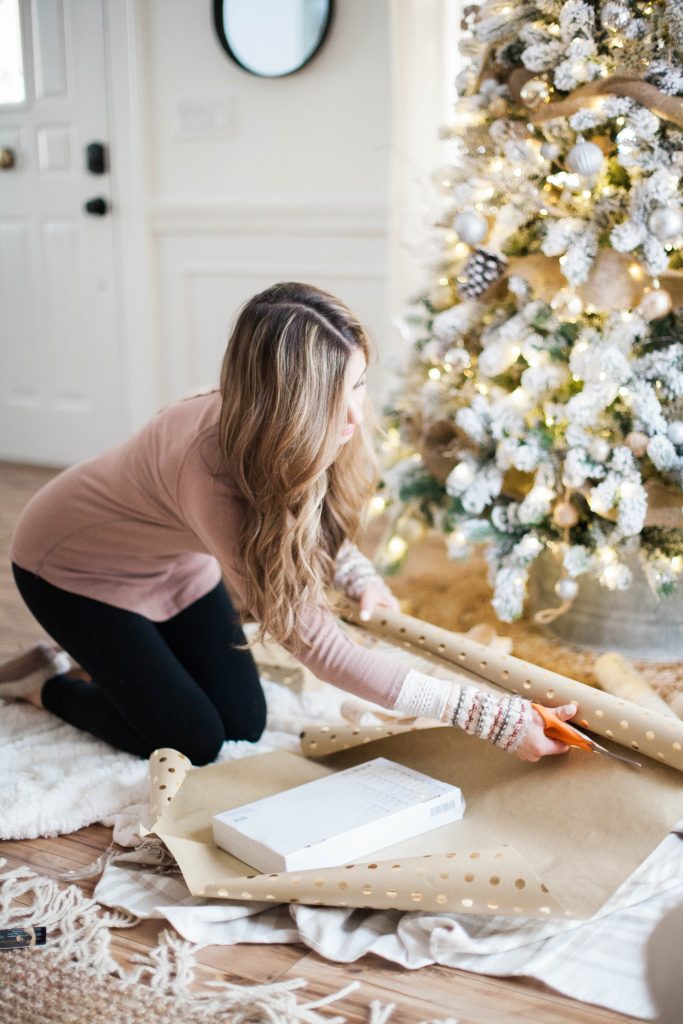 Someone wanted to help. Or destroy….most likely the latter. 🙂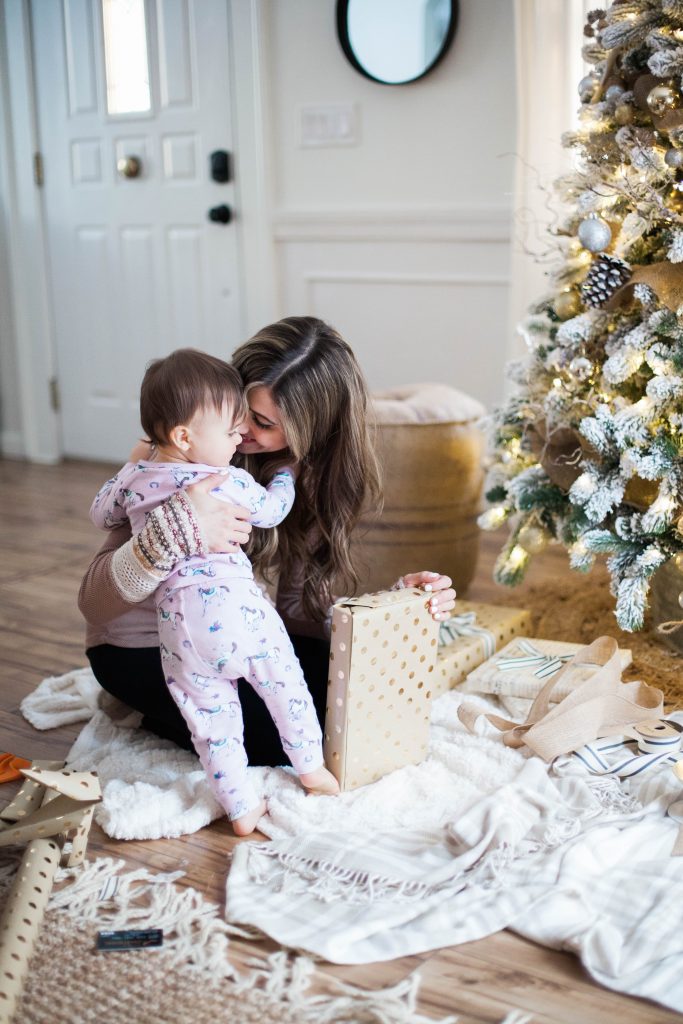 Choose your theme. I like to keep a theme throughout my gifts, whether it's neutral colors, red and green, or whatever goes with your tree decor. I'm a big fan of simple papers like kraft paper (which can be found at the dollar store!) and natural greenery. Whatever you decide will be beautiful, but it's extra pretty to keep the same theme throughout.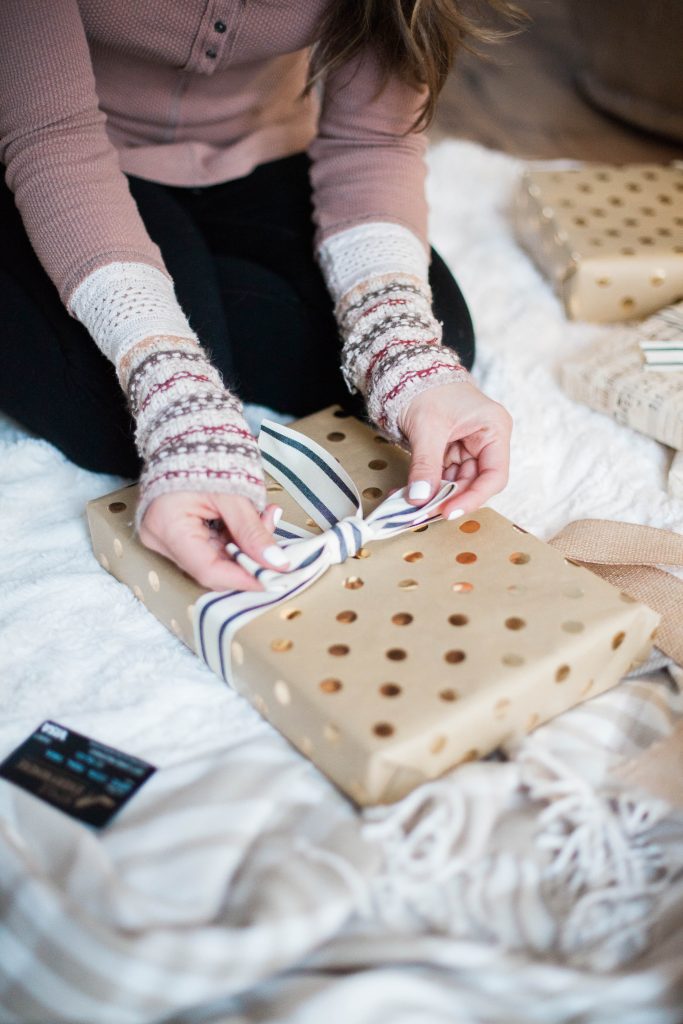 Mix textures. I love adding a variety of textures within the wrapping paper and ribbon. I'll mix and match my paper, and coordinate the ribbon appropriately. This year I went with silver, gold, kraft paper, and some beautiful holiday sheet music paper I had stashed in my closet (I collect throughout the year!) I love this black ticking stripe ribbon I found at World Market recently, and I plan on adding another in as well. I also love using simple baker's twine or white ribbon around small gifts for a different look. I always get a variety of coordinating paper and ribbon to ensure enough combinations to mix things up a bit.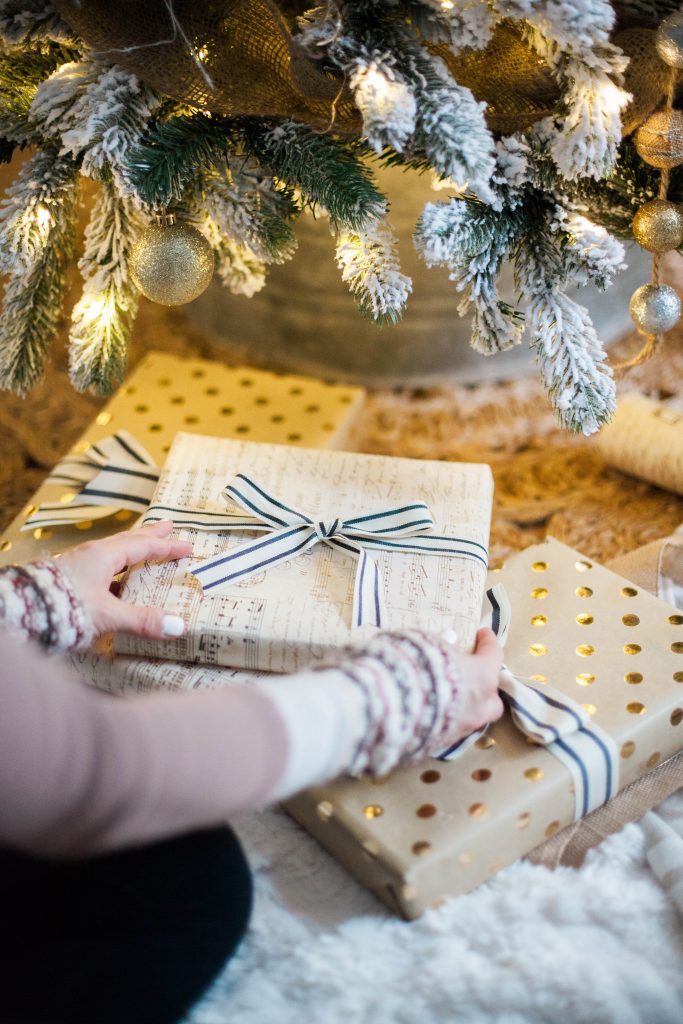 Add in some natural greenery. I actually forgot to do this before snapping photos (blogger problems), but I always grab some free tree clippings from Home Depot or Lowe's and cut small pieces to stick underneath the ribbons on our gifts. I think it adds a fresh touch, plus it's SUPER cost effective. 🙂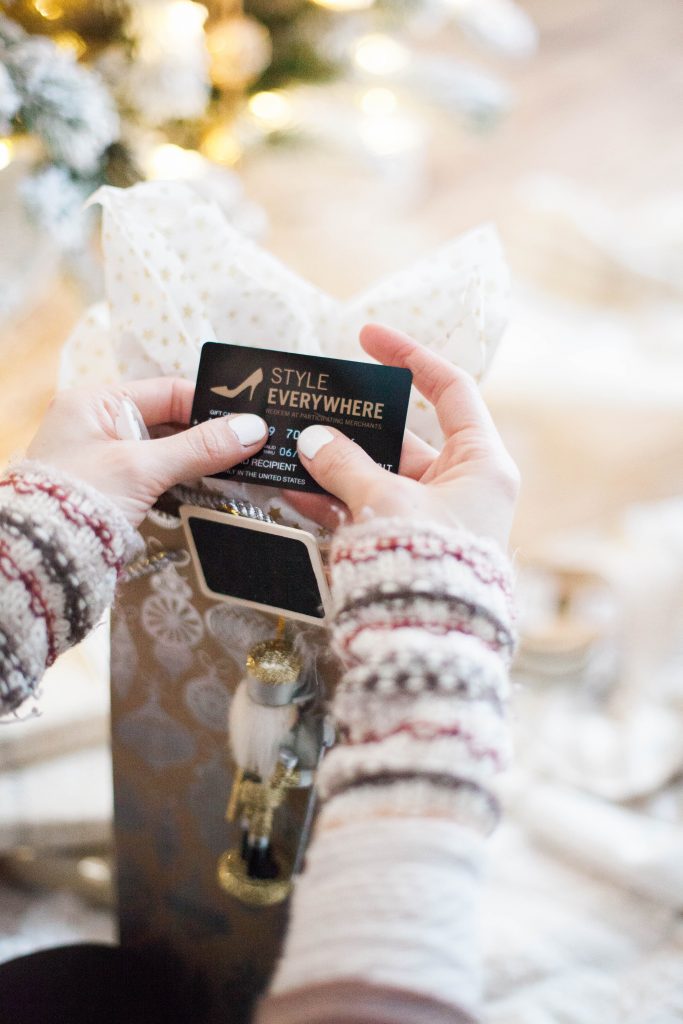 Don't forget the gift bags! I always have some gifts that are just too oddly shaped to wrap, and that's when I like to use gift bags! I like to dress my gift bags up a bit with pretty tissue paper, fun gift tags, and adding an ornament for an extra special touch. It makes it look like I spent a little more time than just shoving tissue paper in a bag, and the ornament doubles as a gift, too!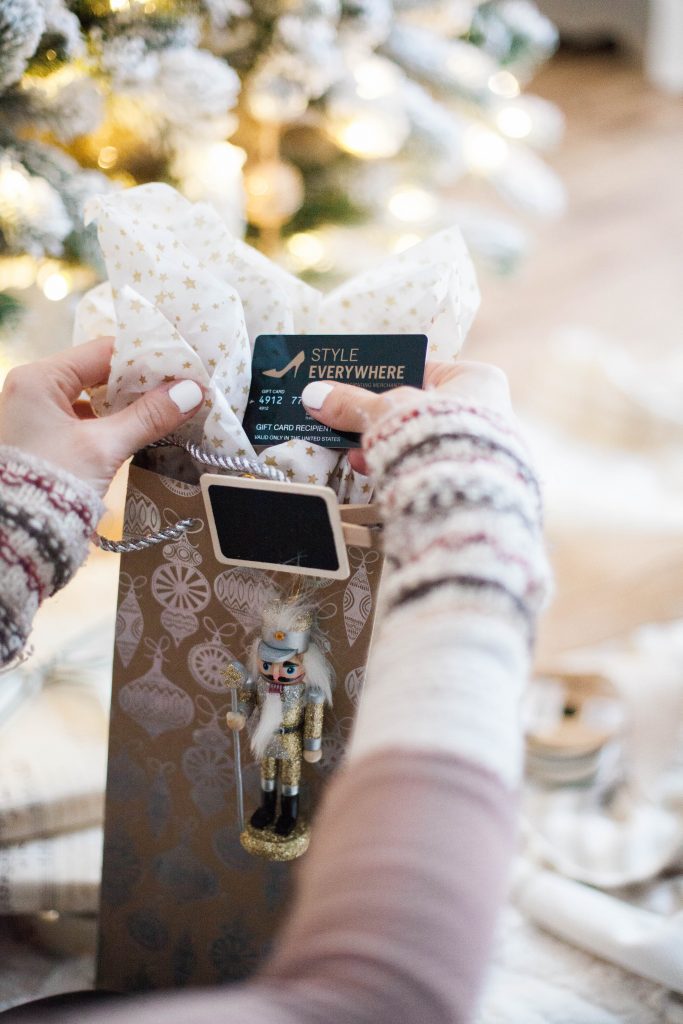 This holiday season, I'm gifting a lot of gift cards because I feel they're always the perfect gift for ANYONE. Seriously, anyone! And I never mind receiving them either. As my family gets older, the get harder and harder to shop for…plus I would rather them get something they truly loved instead of something they don't care for. My mom and brother also have quite the expensive taste (thanks for that guys! haha) so I plan on gifting them this Style Everywhere Visa Gift Card to use towards the item of their choosing. My mom has been really wanting a special watch, and my brother loves men's designer fashion. The Style Everywhere Visa Gift Card can be used at ANY store that accepts Visa Debit, which is basically almost everywhere. This makes my shopping a little easier and also ensures they get the perfect gift. It's a win/win!
I still have a lot of wrapping to finish, but I'm nearly done! Just a few finishing touches to make each gift extra special, and they'll be complete. Tomorrow I'm sharing some unique gift wrapping ideas, so stay tuned for that!
Be sure to pick up a Style Everywhere Visa Gift Card for that fashion-loving person in your life online or at any of these local retailers: Ahold, Albertson LLC, AWG-Divisions, Blackhawk Corp Operations, Buehlers, Food Lion, Hanford, Hy-Vee, Lowes, New Albertans Inc., Office Depot, Safeway, United Supermarkets, Weis Market, or Winn Dixie. It's sure to be a hit!