This post is brought to you by CJ Affiliate's VIP Content Service. Thank you Pier 1 for sponsoring this post. While this was a sponsored opportunity from Pier 1, all content and opinions expressed here are my own.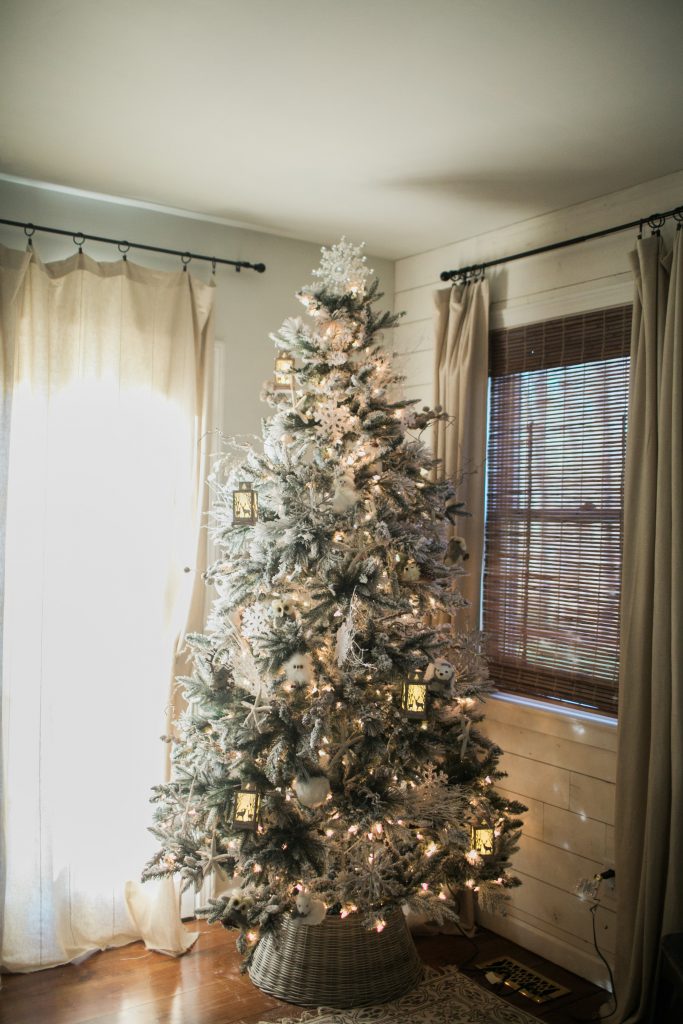 One of the most frequently asked questions I receive around holiday time is how in the WORLD I manage to have a good looking tree while keeping it kid friendly. Well, my friends, it's actually quite easy! Today I'm partnering with Pier 1 to show you some simple steps on how to get it done.
My secret? I don't use anything breakable. I know, I know…this might be hard to accept, especially if you're like me and have really meaningful ornaments from throughout the years. My husband and I collected ornaments from every place we've traveled to during our life together, and I do LOVE to see them around the holidays. But I also would be heart broken if they were destroyed by tiny hands, so for the next few years I've opted to keep them stored away until the kids are a little less destructive. It's temporary, but those ornaments are irreplaceable to me. I would rather them be kept in good condition! Instead, we purchased some shatterproof and nonbreakable ornaments and have been decorating our tree this way for three years. Here are some simple steps on what to buy and how to decorate a kid-friendly tree for the holiday season!
1. Pick your tree. We opt for a fake tree every year because while I LOVE real trees, fake ones are much easier for us to deal with at this time in our life. Who am I kidding, a real tree would last all of a week in our home. I would forget to water it and would become incredibly irritated with the shedding of the pine needles. This year we chose this Pre-Lit Artificial Flocked Pine Tree from Pier 1. It was super simple to put together, and looks just stunning in person. I love the look of the fresh fallen snow! Plus, having it pre-lit means I don't need to have a Clark Griswold experience (which has totally happened. Multiple times).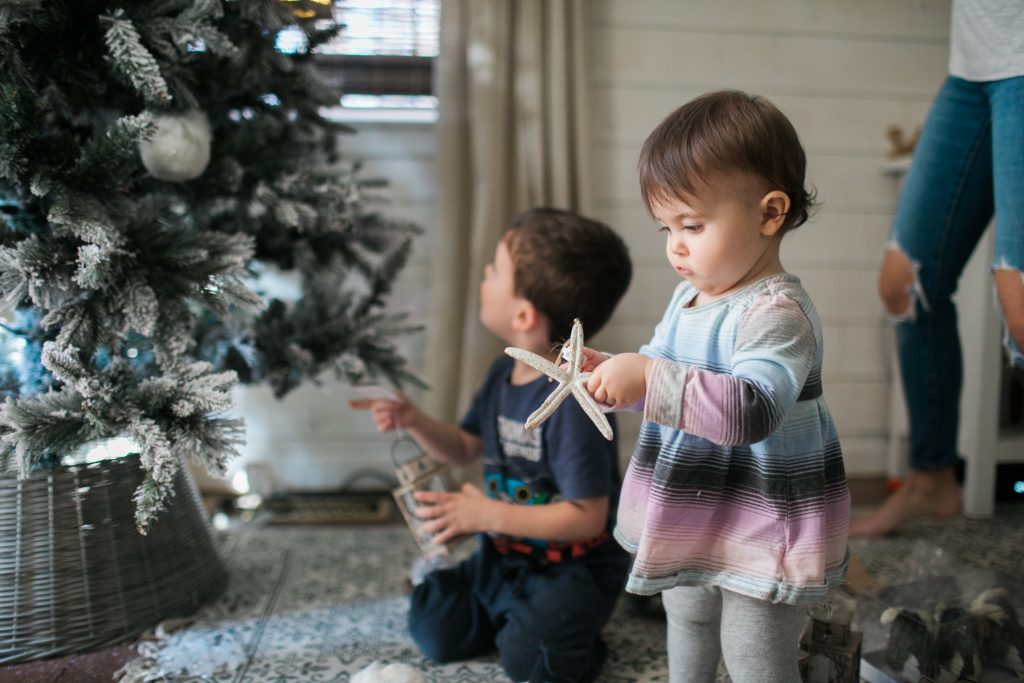 2. Pick your base. I fell in love with this wicker Tree Collar because it fit in perfectly with our farmhouse decor. I haven't used a tree skirt in years because I found they would get bunched up with the kids. This makes it a little cleaner looking, in my opinion, and more manageable with the kiddos!
3. Choose your ornaments. Instead of traditional balls, I chose soft plush and unbreakable ornaments from Pier 1 this year! It gives me peace of mine knowing the kids can't break them. We went with a little woodland animal theme, and I picked up this adorable Natural Hedgehog, this Gray Natural Penguin, this Feather Owl, this Natural Feather Snowman, this Sisal Fox with Scarf, this Natural Deer Head Plaque, this cute Polar Bear, this Sisal and Faux Fur Ornament, these White Starfish (not woodland, but I couldn't say no!), these Icy Snowflakes, these adorable Birch Deer LED Lanterns (I'm obsessed with these!!!!), and this little box set of 3 Natural Owls. The kids loved how cute they all were, too, and Landon loved saying the names of each animal!
4. Add tree picks. This is where the tree really comes to life! Adding some simple tree picks adds dimension, layer, texture, and a touch of nature to the tree. I chose a mixture of tree picks from Pier 1, including these Frosted Pinecones, Icy Branches with Drops, Birch Vines, Icy White Grass, and Metallic Vine tree picks. I simply stuck them throughout the tree in various locations. Super easy!
5. Finish off with your tree topper! We opted for this White and Silver Snowflake tree topper to go with the rest of our white and woodland tree! It's the perfect touch to complete the look!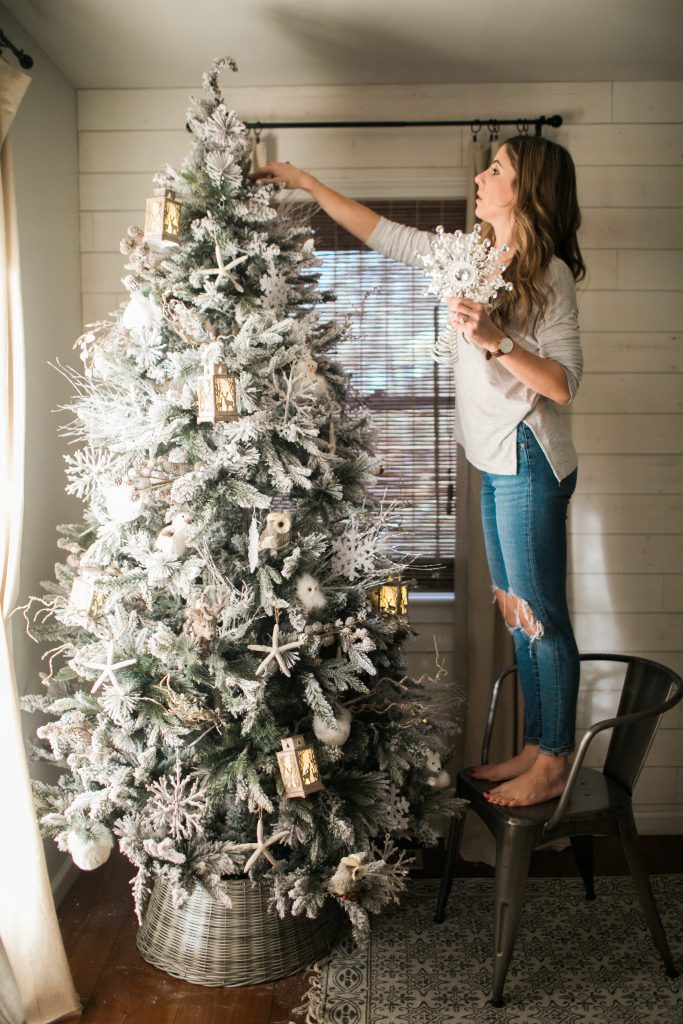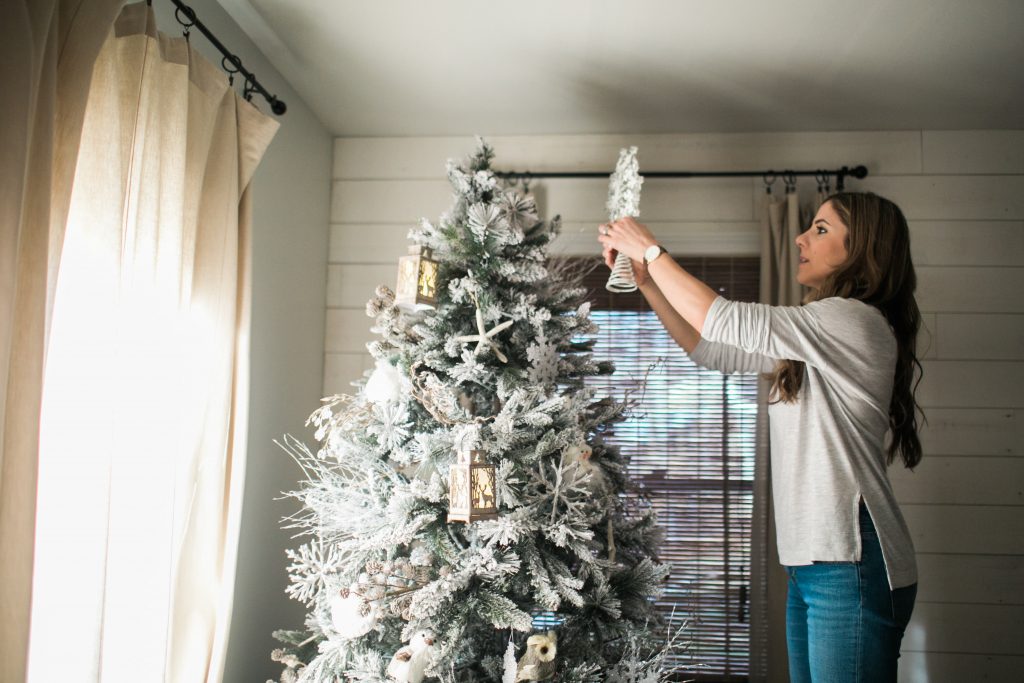 Optional last step: Adding some ribbon or garland. We opted to not do that with this tree this year!
That's it! A perfectly, beautifully decorated tree using all shatterproof ornaments and tree decor from Pier 1.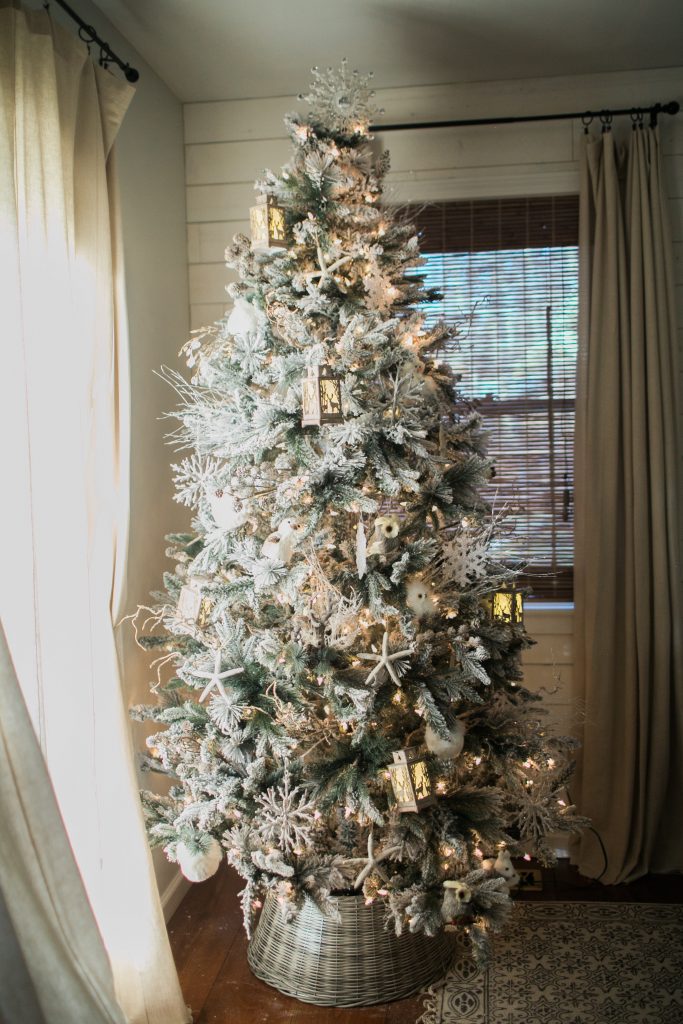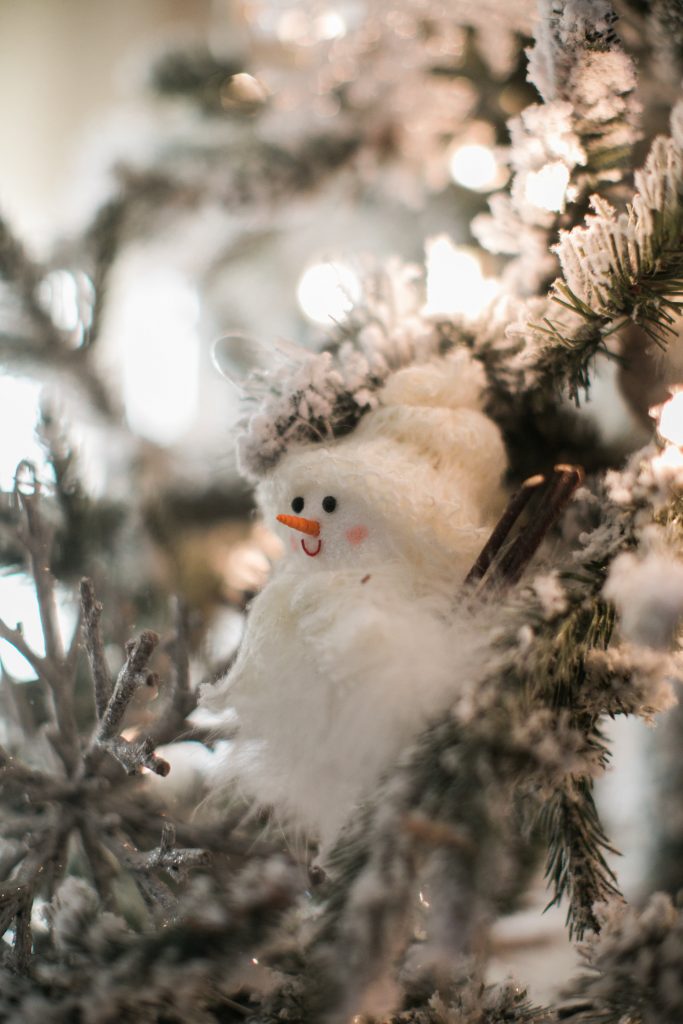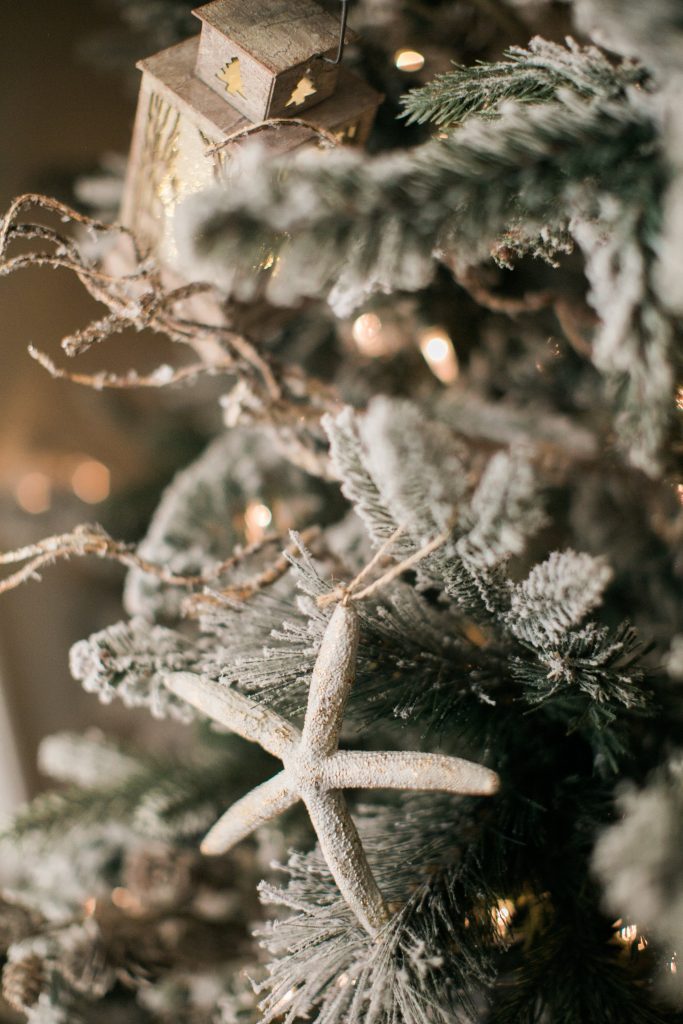 The best part is the kids can join in the fun, too! I'm not nearly as worried about them handling ornaments knowing they can't hurt their little hands on glass or sharp ornament hooks. Although, I might get a little POPD (perfect ornament placement disorder) and spread them out a bit when they're not looking. Landon tends to group all the ornaments in one spot, ha!
Pier 1 has always been my favorite place to shop for tree decor, especially ornaments! I highly recommend checking out their entire holiday collection…you won't be disappointed!
Check out these current deals below:
20% Off Select Christmas Decor, 20% Off All Christmas Fragrances & 20% Off All Ornaments, valid 11/29 – 12/5
All trees 40% off, valid through 12/31!
(all photos by Alicia Ann Photographers)