Thank you to Cost Plus World Market for sponsoring today's post!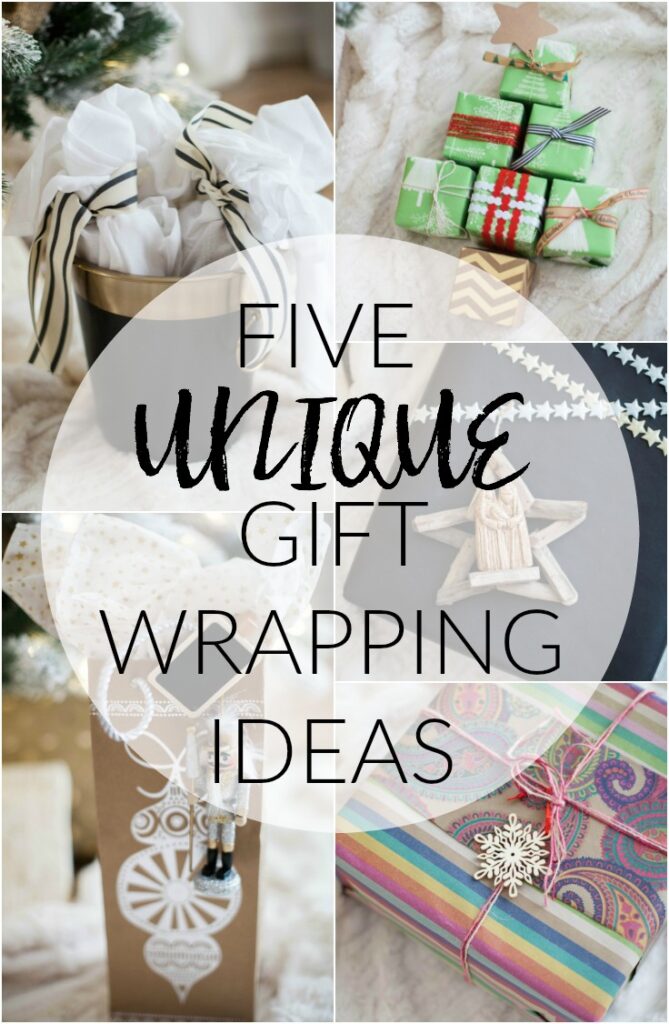 Yesterday I chatted about some simple gift wrapping tips, and today I want to show you some unique wrapping ideas I created with Cost Plus World Market this past week! I had the honor of putting on a demonstration at my local World Market store showing customers how to get a little creative with their gift wrapping. I really enjoy the wrapping process because I love to make each gift unique for it's recipient. World Market has some incredible gift wrap this year, so I created 5 different looks using their products to show customers at their stores. I tried to keep in mine that not all customers are like myself (I prefer neutral tones, minimal color, and a lot of natural greenery), and got a little funky with some of gifts! Today I'm sharing my five unique gift wrapping ideas with you to get a glimpse of what you missed if you couldn't attend the demo at your local store!
NATIVITY SCENE
I fell in love with this Nativity Ornament (sold out) from World Market the second I saw it. Maybe because it's made from driftwood, or that I just love that it symbolized the true meaning of Christmas. I used the Chalkboard Wrapping Paper to create a "night sky" and draped the Star Ribbon on various directions on the top of the box as if they were real starts in the sky. I affixed the ornament towards the bottom of the box to create a nativity scene right on the gift!
SHOP THE GIFT WRAP


MIXED METAL GIFT BAG
Gift bags are an easy way to wrap a gift if you're pressed for time, and I wanted to show that you can still get creative with them instead of just throwing tissue in a bag! I loved these Ornament Gift Bags paired with this Star Tissue Paper, and attached a silver and gold Nutcracker ornament to the bag to bring the two metal tones together. I'm often asked if gold and silver can be mixed and the answer is YES! Absolutely! For a little extra fun, I added this chalkboard tag for the recipient's name. I love getting creative with gift tags, and I love that these can be reused as well!
SHOP THE GIFT WRAP


PATTERN MIXING
World Market sells a variety of 3 pack patterned wrapping paper, so I wanted to show how they can be used in a slightly different way. For this gift, I used the Paisley and Stripes pack. I used the striped paper to wrap the gift, and then cut a band of the paisley printed paper to wrap around it. I kept the ribbon simple with this Pink Flax cord, and secured a laser cut wooden Snowflake Ornament for a little extra detail. I love how bright this one is! Mixing patterns is always fun, just keep one pattern simple and make sure the colors coordinate. World Market takes the guessing out of it for you with their 3 pack paper!
SHOP THE GIFT WRAP


NO GIFT WRAP GIFT WRAP
Sometimes gift wrap isn't even necessary! I created a simple bar-accessory gift using nothing but the actual bar accessories to show you how easy it can be! I used these Flour Sacks and some Ticking Stripe ribbon to "wrap" each item (coasters, a wine stopper, bottle openers, and a cocktail shaker!) and then used the Champagne Bucket as a basket. Super easy and minimal fuss!
SHOP THE GIFT WRAP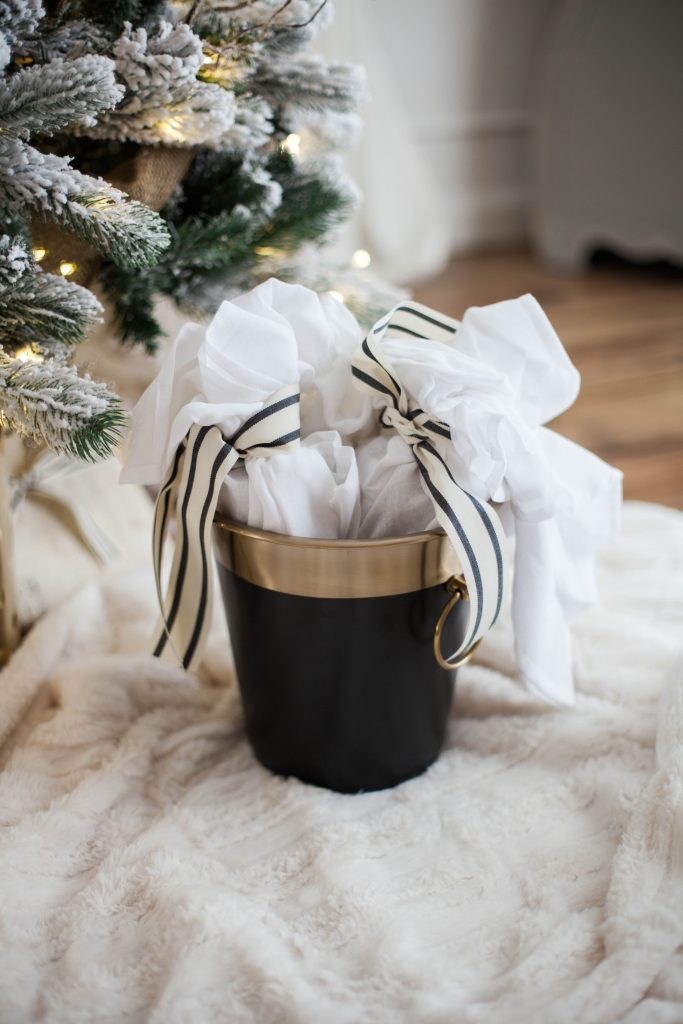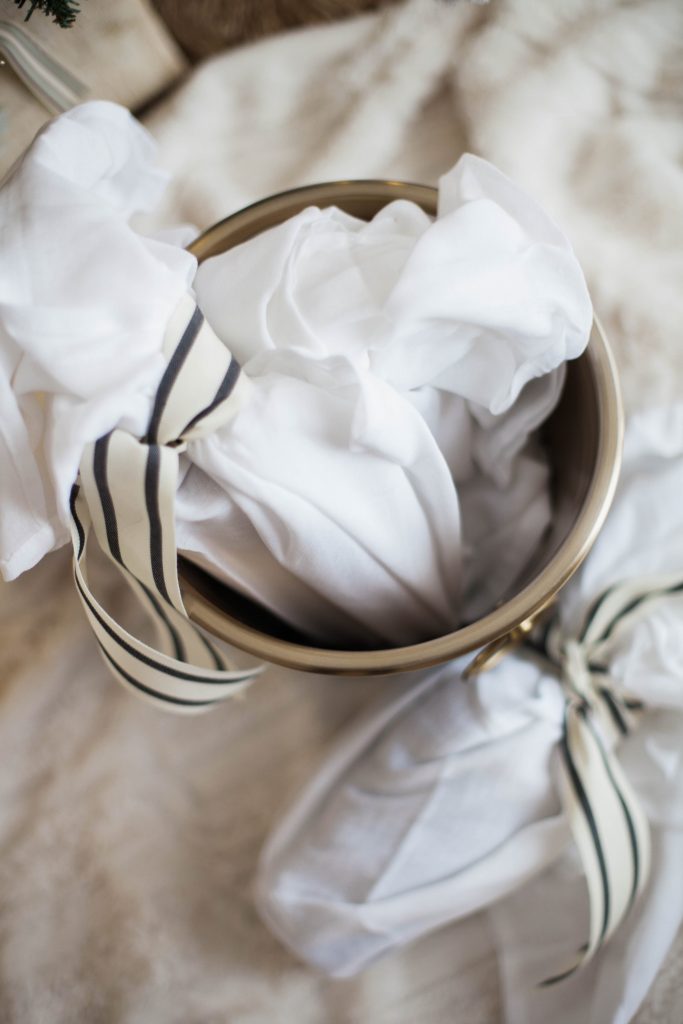 'O CHRISTMAS TREE
I love this idea for kids! I wrapped individual gift boxes with the Green and White Trees Wrapping Paper and created a mini Christmas tree shape. I decorated each box with various ribbon from World Market, and completed the look with a Kraft Paper Star gift tag on top. This could also be fun for an Advent calendar, too!
SHOP THE GIFT WRAP


All of the items you see here were found at Cost Plus World Market!
I hope this inspired you to get a little creative with your wrapping this year!