Thank you to the Flipp app for sponsoring today's post! Visit the Apple store or Google Play store to download now!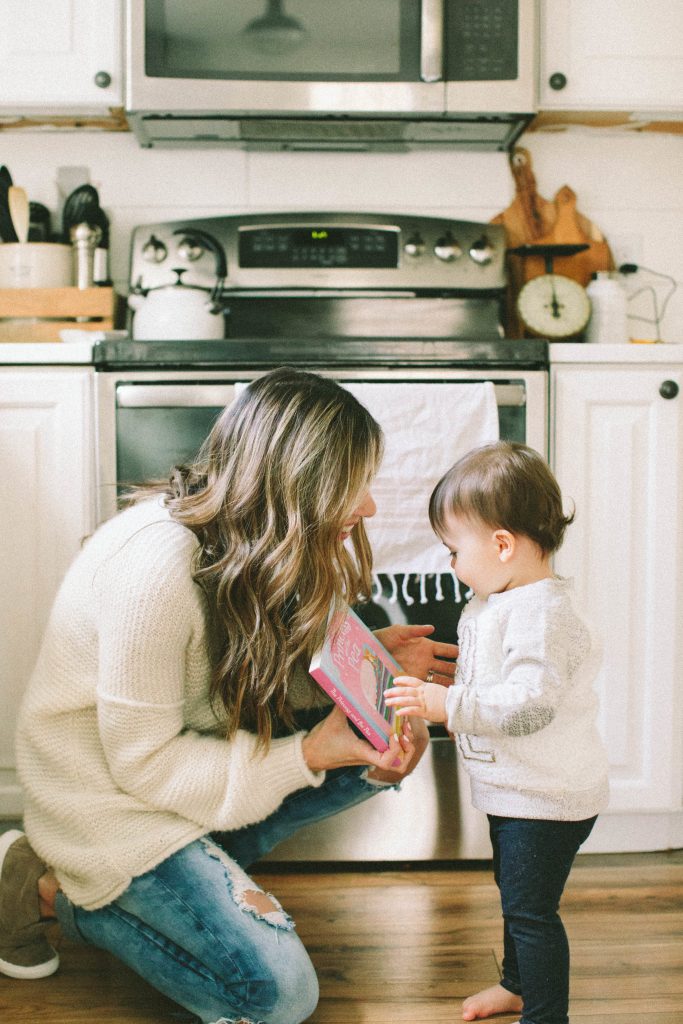 You know what really challenges your ability as a parent, and human being, when you have kids? Grocery shopping. Or any type of shopping for that matter. I can think of a million things I would rather do than take my kids grocery shopping. I'm pretty sure I would rather clean dog poop off my shoes than take two toddlers to the grocery store. Reason being, it's not easy. I remember having this conversation with my husband when I first had Noelle and telling him it was near impossible to grocery shop with two kids. His response? "Ask your friends how they do it, they all have like 4 kids." So I did. And do you know their response? "I don't take them shopping." BOOM.
But of course there are times I've absolutely HAD to go to the grocery store with my kids, so I've had to come up with some ways to save my sanity and make the trip go *somewhat* smoothly so it's not like the Hunger Games (get it? Ha ha haaaa.) My kids are generally very well behaved, but they're toddlers and not perfect. And it seems it's always someone's nap time or time to eat, so it's a matter of being prepared for an epic meltdown juuuuuust in case. Today I'm sharing some tips on how to go shopping with kids (and survive!).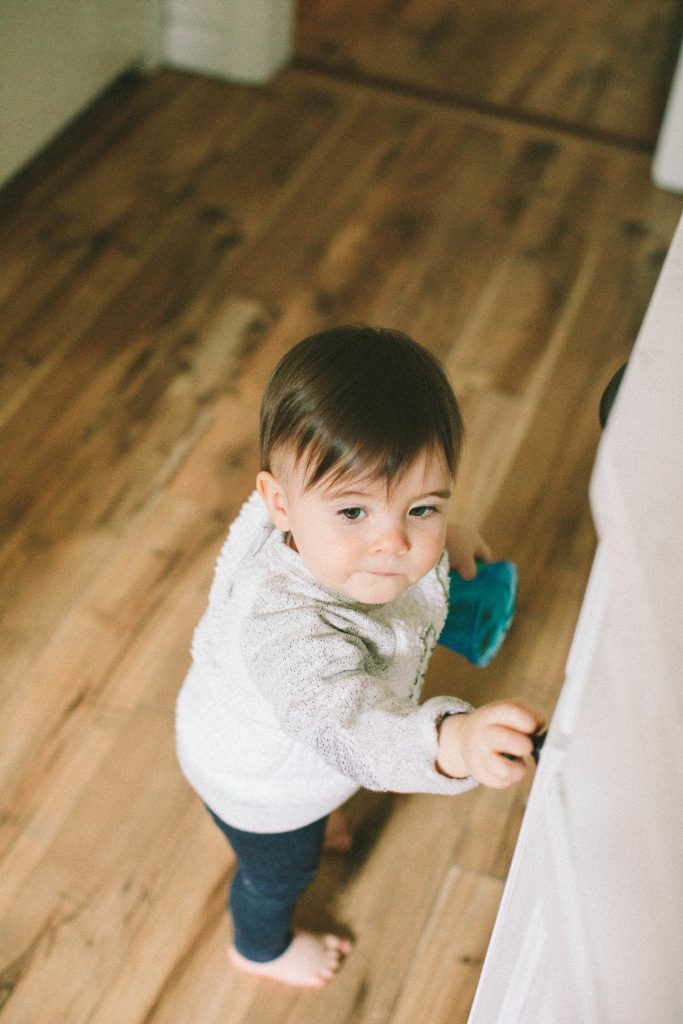 Snacks. PACK ALL THE SNACKS. Literally. ALL. THE. SNACKS. I always have things stockpiled because NATURALLY when I'm grocery shopping, one of them ends up wanting whatever it is I'm buying. So if I'm prepared with snacks ahead of time, we can avoid the whole looking-like-we're-stealing-by-opening-boxes-we-haven't-bought-yet thing. It keeps them busy, satisfied, and quiet. These are the keys to your success. 🙂 If not snacks, find something that will do the same – busy, satisfied, quiet. THIS IS YOUR GOAL.
Make a list. If I don't have a list, I'm setting myself up for failure. The last thing I want to do is run around the grocery store in circles with my kids! But I'm also notorious for leaving my list on the counter and then totally forgetting everything I need to buy at the store. While I'm a pen and paper kind of girl, I'm learning I need to get with the times and input my lists into my phone! I recently downloaded the Flipp app which has totally simplified my shopping experience as a busy mom. It's a FREE shopping tool that brings you all of your weekly circulars so you can plan your shopping trip, find sweet deals, and save $$$! With Flipp, I can take a photo of my handwritten list at home, upload it to the app and have it seamlessly transcribed digitally! I can also create a grocery list within the app using the Shopping List feature (if I ever get over my need for handwritten lists) and check items off as I go in real-time at the store. Once I enter my shopping list, Flipp automatically finds the best local deals on the items, so you know exactly which store will be the best for you. With the Family Sync feature, you can also sync your shopping list with your significant other and what's more, they can see what's been checked off or what items are needed from the store! It's like a shopping list on steroids and a mom's new best friend!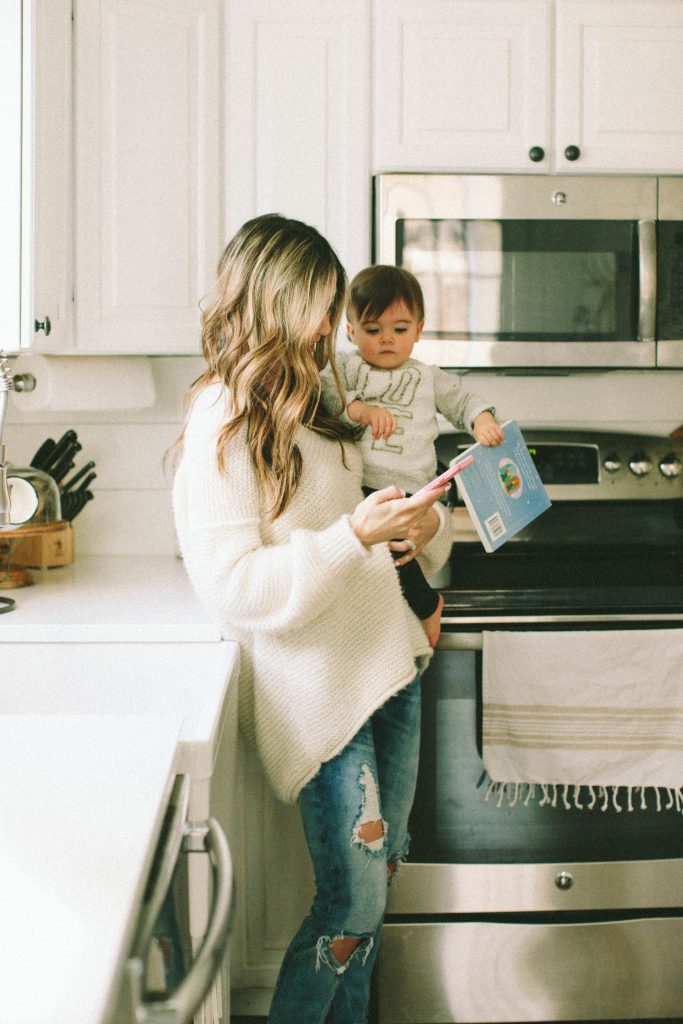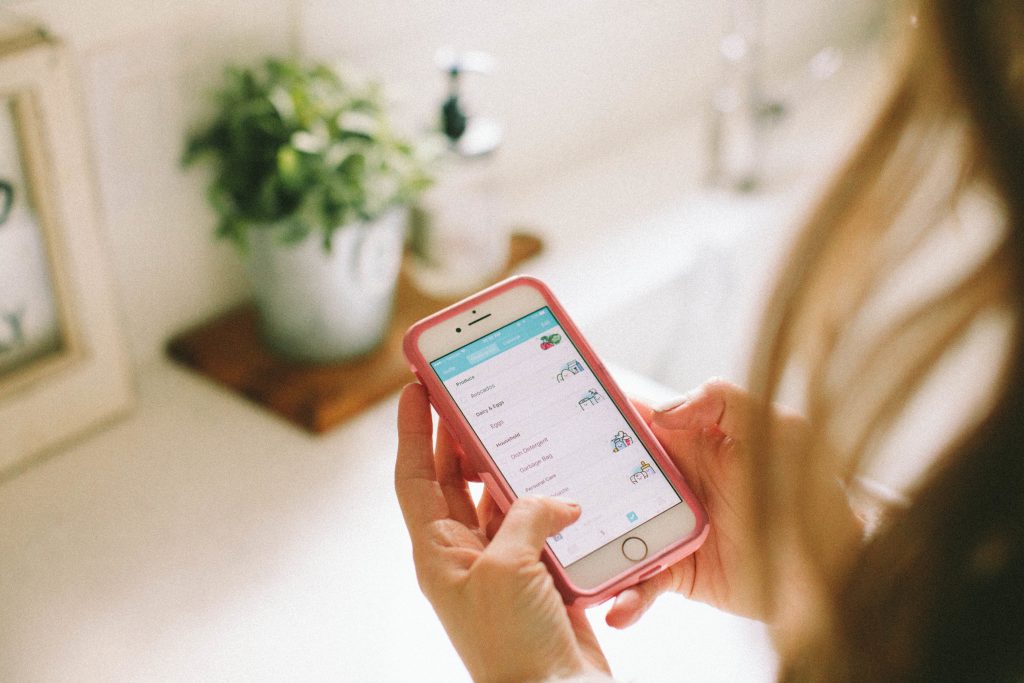 If applicable, prep your coupons BEFORE you shop. Listen, I'm not a coupon person. I used to be, before I had kids and had more time on my hands, but now it's just one more tedious thing even though I know it can totally save money. But I just don't have time to sit there and sort through a million circulars clipping coupons. Luckily the Flipp app ALSO does this for us (see? BFFs). You can digitally clip coupons with the tap of your finger, and the app will have them ready for you at checkout. You can also add your store loyalty cards to keep everything in one place and avoid the struggle of finding keys and the card tag. I feel like checkout is always a disaster for me between juggling the two kids, trying to bag, trying to find my wallet, and store loyalty card. Having everything in ONE spot saves me time and tantrums. 🙂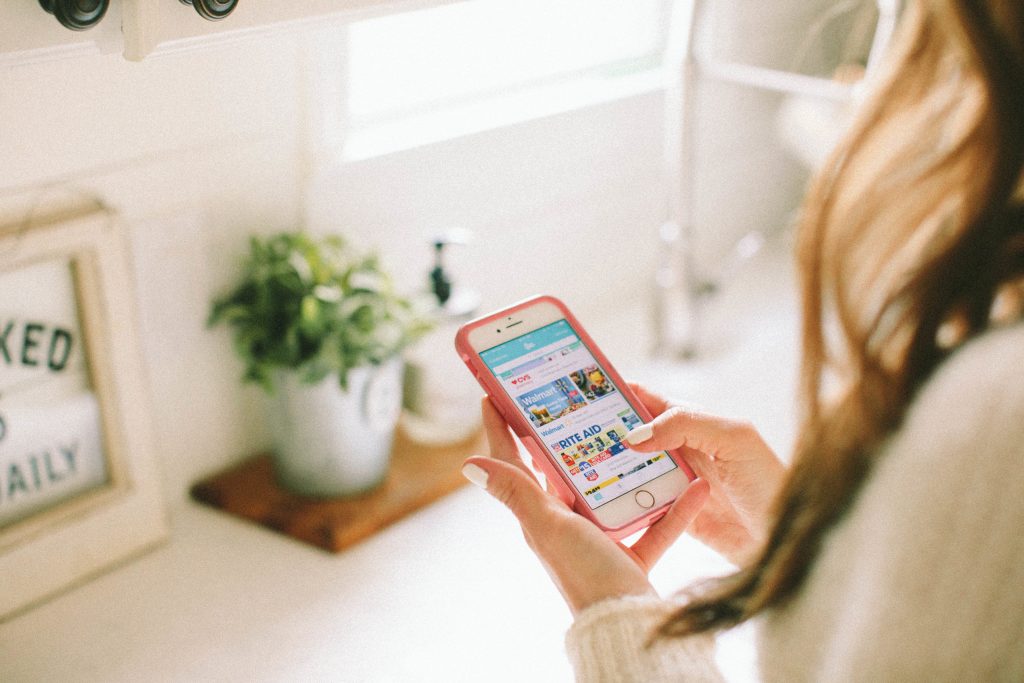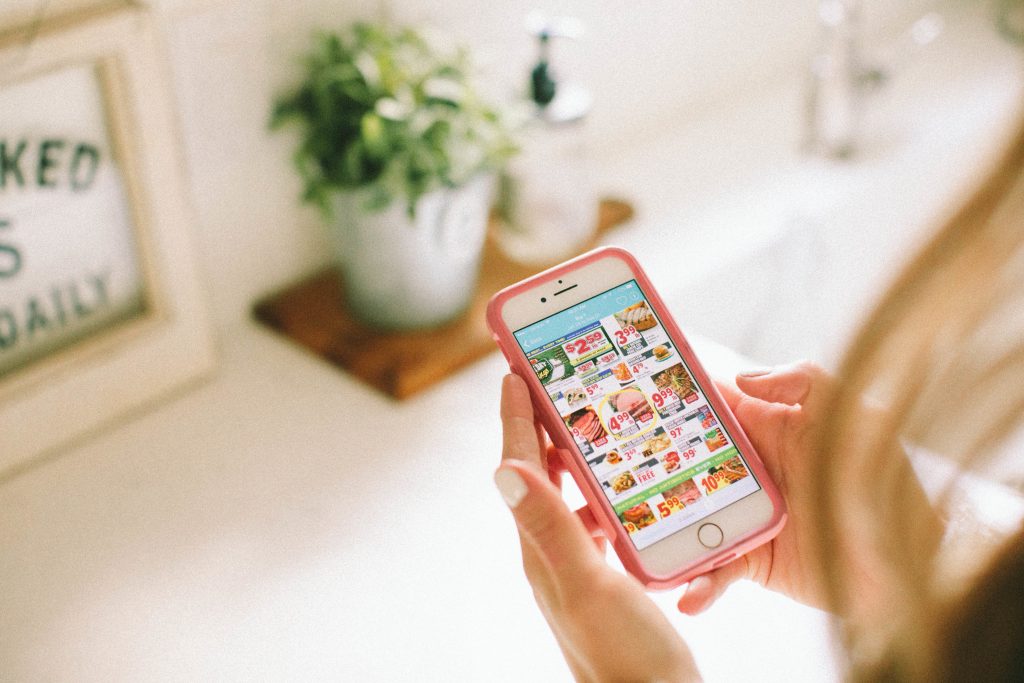 Divide and conquer. I like to setup my lists by sections of the grocery store, that way I know EXACTLY what I need and can move on. I conquer each section quickly and smoothly to cut down my time in the store significantly. Flipp's Store Mode feature sorts your shopping list by store aisle for you! This is actually really helpful for busy moms because you can just take a photo of whatever list you made, upload it into the app, and have it sort everything for you once in-store. Anything that makes my life easier, especially while grocery shopping, is a freakin' blessing.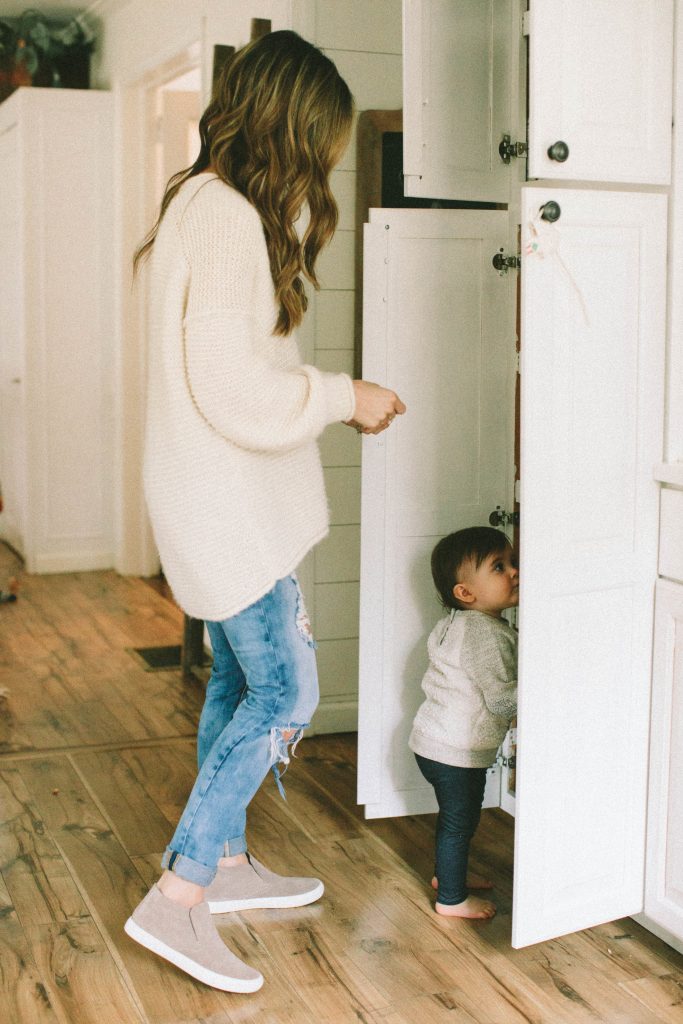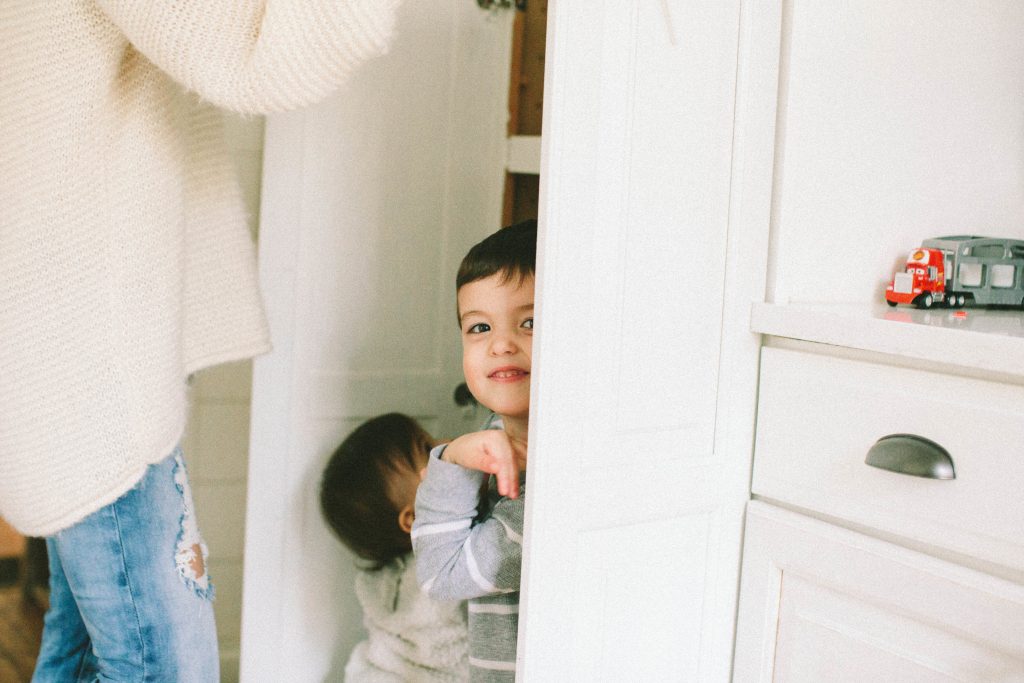 Have the kids help. I swear I'm not crazy! The first time I went to the grocery store without a stroller (I used to use the undercarriage for groceries), I had Noelle in the seat and didn't know what to do with Landon. He's never been a "runner", but hello…he's three. It's an unpredictable age. I decided the best way to keep him next to me but also involved and not bored was to have him help. I'll give him the lightweight items that can't break, and he LOVES dropping them in the cart. Sometimes I'll also give him items to look for while we venture through the store ("We need bananas! Can you find the bananas?") or I'll have him "push" the carriage so he's directly in front of me. It keeps him occupied and helps us get out of the store with minimal difficulties.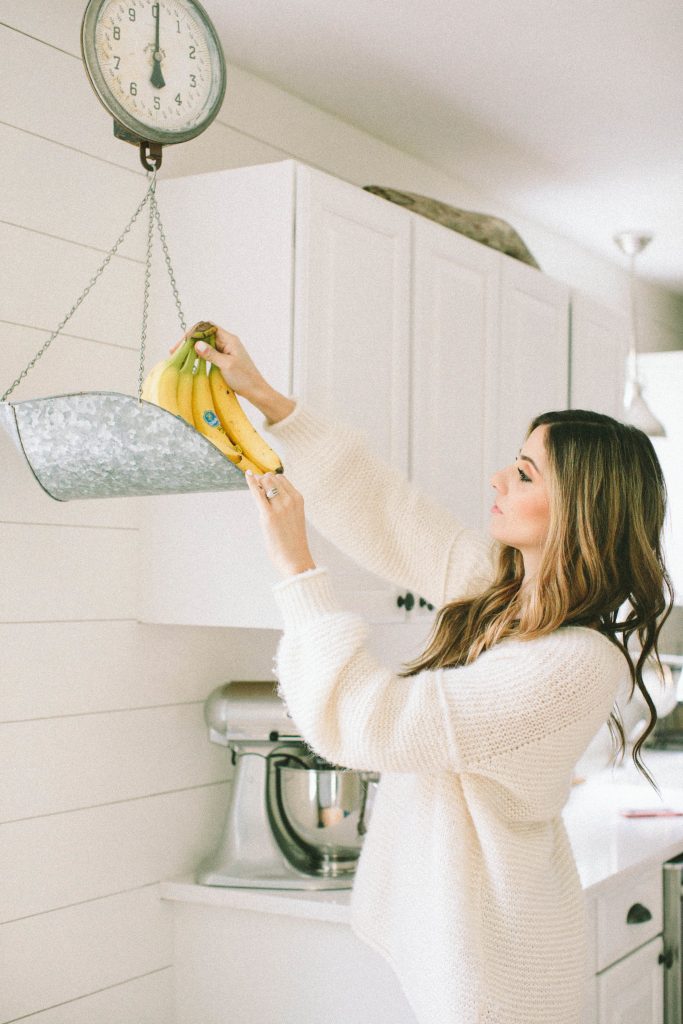 (Photos by Victoria Gloria)
Shopping with kids isn't my preferred way, but a mom's gotta do what a mom's gotta do! These tips will make your next shopping trip a little easier, especially with the help of Flipp. And don't forget to treat yourself to a hot cup of coffee for the car ride home with all the money you save. You deserve it! 😉
Flipp is free and available on iOS and Android. To download Flipp, visit the Apple store or Google Play store and share how much you saved!