Thank you to PlaytexBaby for sponsoring today's post!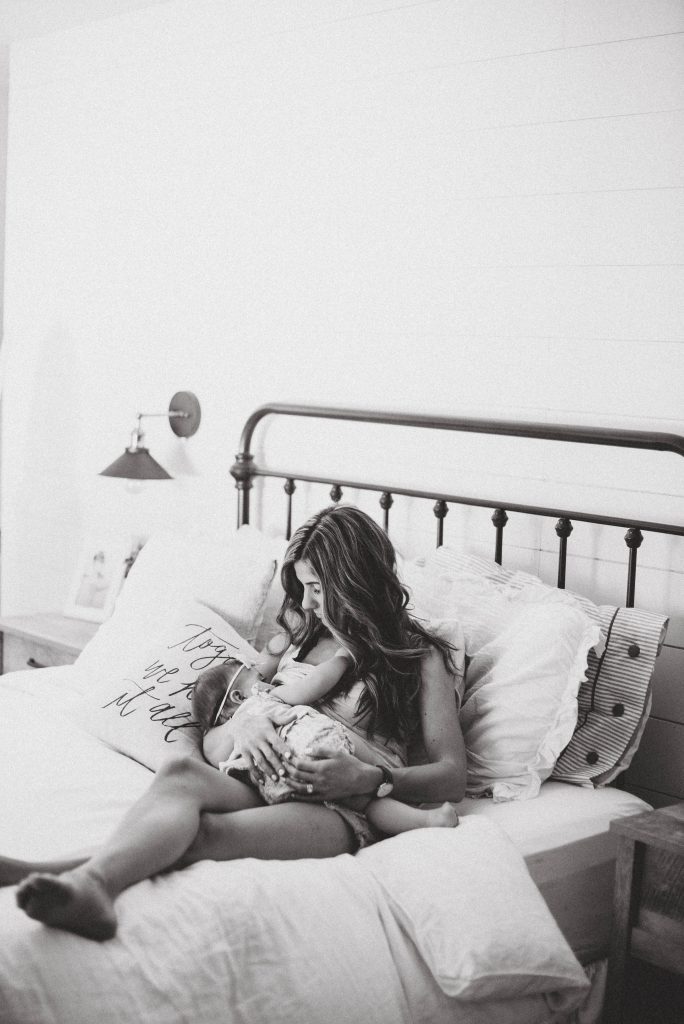 (Photo by Victoria Gloria)
There's something that's been weighing heavily on my mama heart lately. And since I'm all about real motherhood, I figured I would share my thoughts and feelings about this here just in case there are any other mamas out there feeling similarly. As a #PlaytexMom Ambassador, I feel it's important to share with you the realness and rawness of motherhood because we're all just trying our best for our children.
Most of you know about my breastfeeding journey with Landon, and the emotions I dealt with through our struggle. I don't know why society makes it seem like breastfeeding is easy because the truth is it's SO not. No one talks about the pain, no one talks about the struggle with milk supply, no one talks about what happens when things go wrong and the options available to us. I felt SO INCREDIBLY ALONE as a first time mom struggling with trying to be what society expects as far as "breast is best" goes. I felt so much pressure, and like no one understood what I was going through (I exclusively pumped for over 13 months as a result, for those who aren't aware). It brought me to write THIS post and start an exclusive pumping support group for other mamas going through the same thing. I still have that group to date, and I still offer up as much EP advice as I can because those feelings of loneliness are still very much present whenever I think about the experience. Luckily, my experience was much different with Noelle.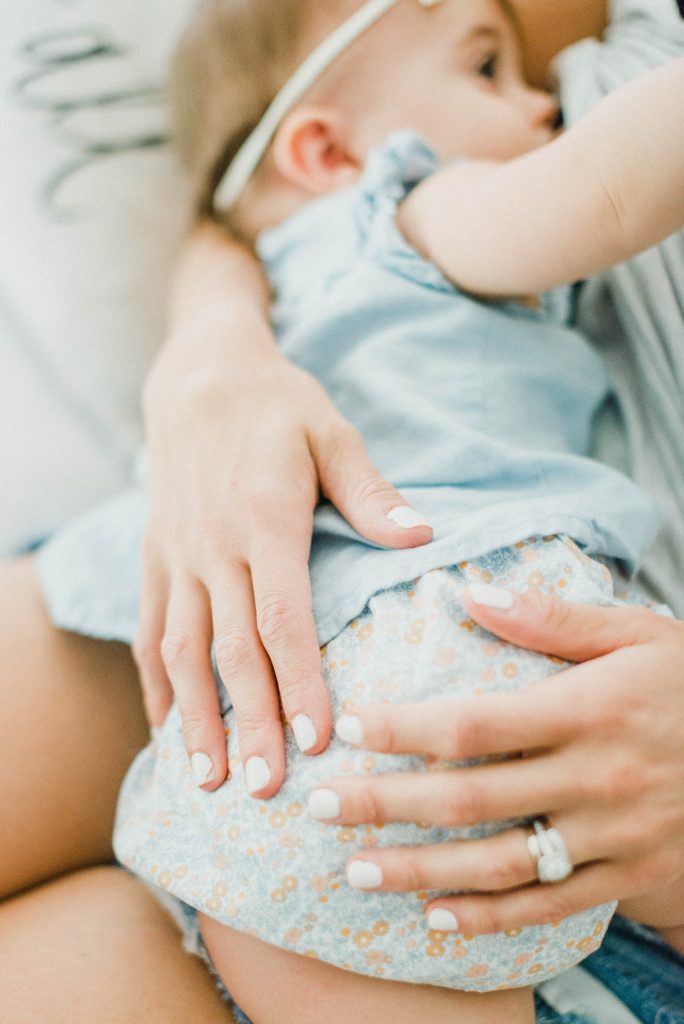 (Photo by Victoria Gloria)
I don't know if it was that I was more relaxed as a second time mom because it wasn't so "new" or that I had learned so much about breastfeeding with my experience with Landon. Whatever the case, my breastfeeding journey with Noelle was entirely different. I still dealt with the pain, but not nearly like I did with Landon. I put actions into place for success, and they worked! You can read about what I did in THIS post. But now I'm dealing with an entirely new issue, and one that's tugging on my mama heart every single day.
I'm struggling to wean her.
I know, who says I have to wean? No one, to be honest. But I feel like that's what needs to happen for us at this point in time.
I told myself I would wean her slowly because I didn't know how I would handle it. This experience has been really emotional for me. She's my first baby to nurse, my first baby that I got to experience everything I felt I missed out on with Landon. I feel like my bond with her is different, in a way in which I can't explain. It actually brings tears to my eyes to think about, which might sound silly, but I'm just being honest here. I can't even begin to explain how proud of myself I am that I succeeded at this. It was so difficult for me with Landon. I went through a period of time where I legitimately felt like I was mourning the loss of a nursing relationship. It's hard to explain if you haven't been there, but I felt like my body failed me in something that was supposed to be "so easy." So this time…this time I did it. I got everything I missed out on and more. And I'm struggling hard to let that go.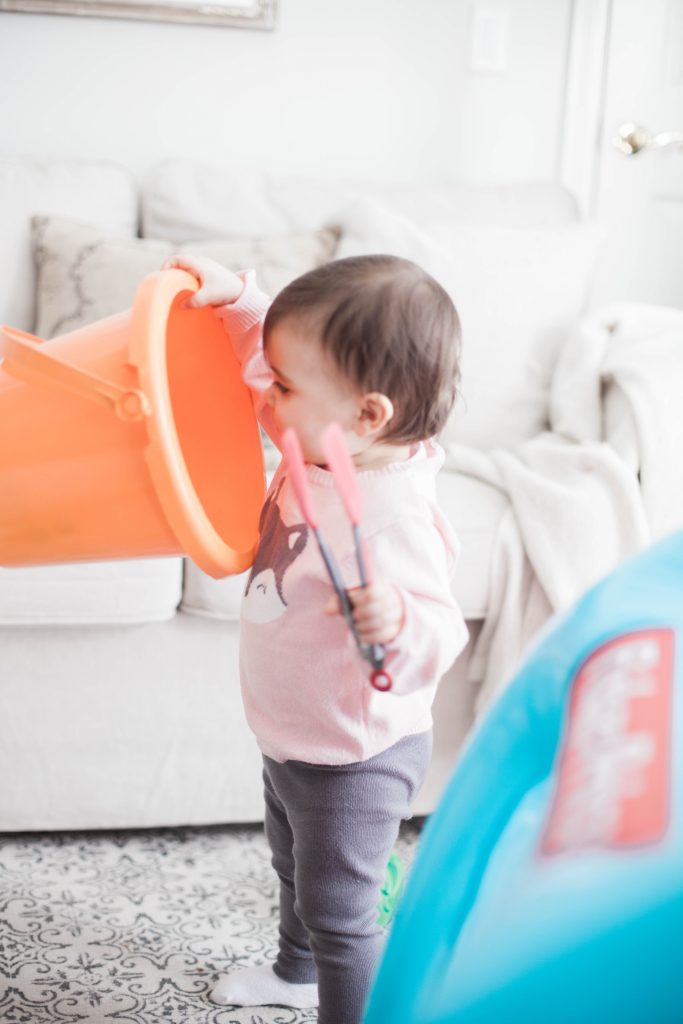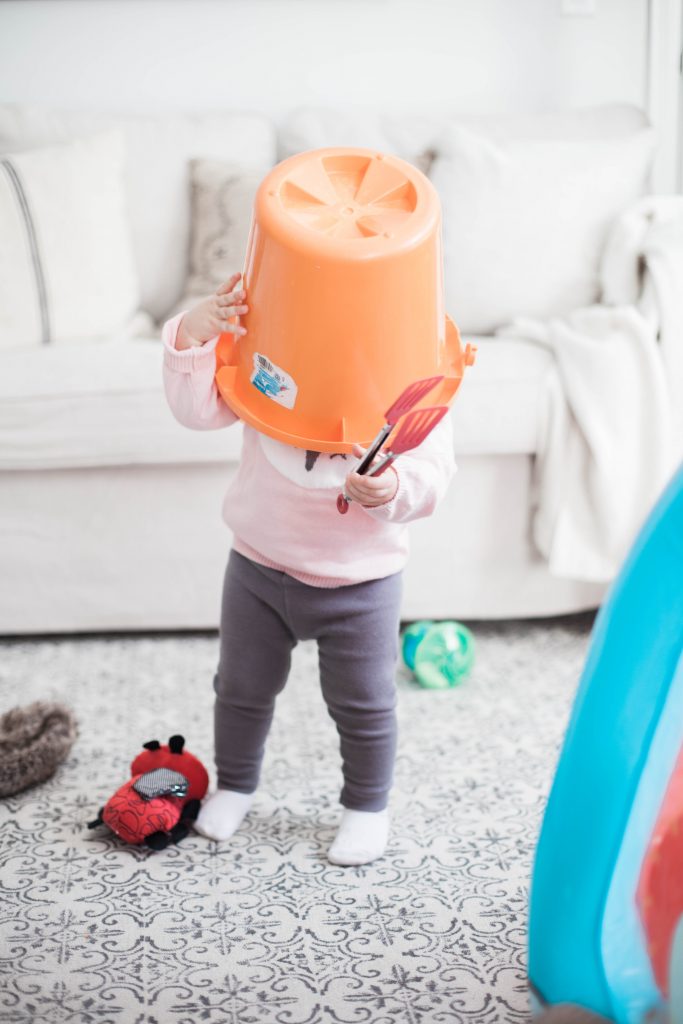 My husband and I have been back and forth often on whether or not we will have a third baby. I think we're more forth than back at this point, but the thought of fully weaning Noelle and not knowing what lies in our future makes me so emotional. However, I know the time is coming…but I'm trying to give myself a little grace and time. We're currently down to nursing 2-3 times a day and she gets a sippy cup of milk twice a day as well (once after nap and then a little before I nurse her for bedtime). The issue is Little Miss is having a hard time weaning herself. All she wants to do is nurse, which just breaks my heart even more, and finding a sippy cup that works for her has been a bit of a challenge.
We finally got Noelle to use the Playtex® Sipsters® Cups with somewhat of a success. She's been using the Stage 2 cups with the straw. She'll drink more milk out of these than any other sippy cup we've tried, and while she still has her moments, it's better than nothing! She does significantly better if I'm not home, but of course I can't just leave every time she gets milk. I'm hoping over the course of the next month or so, she'll get more used to things. My heart might break when it's over, but I know this is the direction we need to move towards. I like that the Stage 2 Playtex® Sipsters® Cups have removable handles which make it easier for her to grasp. She still doesn't fully grasp the concept of tilting her head back, so the straw cup has been more successful than others! (You can find the Playtex Sipsters at Amazon, Babies"R"Us, Target, Walmart, and Playtexbaby.com.)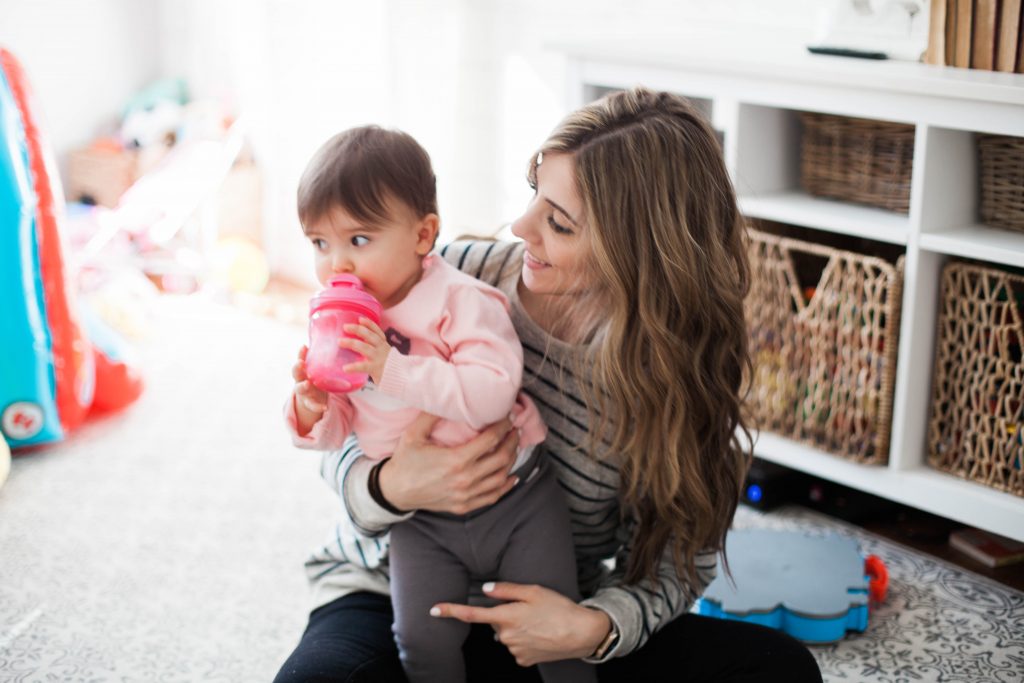 I forgot how challenging this process was, and I feel like these are the things no one tells you about motherhood..the constant emotional battle we deal with on a daily basis, the constant guilt, and the constant questioning whether we are doing things right. What I do know is I'm so proud of myself for having this journey…one that I wasn't sure if I was going to have. And I'm grateful #ForBetterBeginnings with Playtex to make the transition a little easier. Whenever we are fully weaned, I'll take comfort in knowing I gave her my all. And hopefully my emotions won't be too bad when that day comes.
Hey mamas! The Playtex® Ventaire™ Bottle and the Playtex Baby™ Nurser® with Drop-Ins® Liners are up for Moms' Picks awards – head on over to BabyCenter.com and vote!"